Get to Know Everything about YouTube
Don't know how to verify YouTube account, remove YouTube ads, find funny YouTube videos, convert YouTube to MP3, download and edit YouTube videos? All questions will be answered here.

Originally founded in 2005, YouTube is one of the most popular video sites today. As a free video sharing website, it enables you to easily access and watch various online videos. Moreover, you are allowed to create and public your own videos for sharing. Along with all types of media files have been uploaded and shared here, YouTube gains more than 6 billion hours of visitors watching each month. It is also an online public communications site where you can comment on videos and replay to others. YouTube is now owned by Google, and it is available in almost all countries around the world. Over fifty languages can be supported by YouTube. Surely, you can find the suitable videos in your language. It provides different versions for you to choose from. So you can enjoy YouTube videos on PC/Mac and portable iOS/Android/Windows devices.
This post will walk you through everything you may want to know about YouTube. Considering that you are hanging on YouTube for hours to view all kinds of videos, we share many effective tips to help you better use YouTube, including YouTube account sign in/active, YouTube Red and YouTube channel/movies/TVs and so on. What's more, if you have the need to download online videos from YouTube, convert or edit YouTube videos, you can also find the best solutions from this page. Now let's start the journey to learn more about YouTube.
How to use YouTube
You must feel confused if someone ask you how to use YouTube. While during the daily usage of this site, there are still some problems you need to figure out. Now we back to the very beginning and talk about any element of YouTube.
YouTube Account
It seems like that creating an account is always the first step to use something on the internet. In fact, you can directly view all kinds of online videos without YouTube account. However, when it comes to uploading video to YouTube, you need to make a YouTube account. You can also sign in YouTube with Facebook or Google account. After verifying YouTube account, this video sharing site will remember your searching history and recommend some relevant contents to you.
YouTube sign in
Enter the YouTube site on your browser and click "SIGN IN" on the top-right corner. Here you can use your YouTube account or Google account to sign in this video site.
Play YouTube
Just one click on the video, you can play YouTube with ease. No, no, there is more to it. Before the video playing, you have to see ads in a few seconds. How to remove YouTube ads? YouTube offers a paid streaming subscription service called YouTube Red in United States, Mexico, Australia and New Zealand. With YouTube Red, you can get all non-ad streaming videos offered by YouTube, advertising-free music streaming provided by Google Play Music, and offline and background video playback on your mobile devices. This service requires $10 per month. If you want to play YouTube in background on Android phone or iPhone, you can also rely on the YouTube Red.
Fix YouTube issues
Have you ever faced the situation that no sound in YouTube videos? Sometimes, YouTube is down and you can't access videos on YouTube. What's more, you may face other YouTube issues like black screen, green screen, YouTube video not loading, YouTube not going full screen, etc. This part shows you useful methods to solve these YouTube problems.
Most reported problems:
Watching videos (66%)
Website (26%)
Uploading videos (6%)
YouTube videos
YouTube is the first large-scale video sharing site on the internet. After all these years, it collects millions of videos, from beginner clips to more professional videos, TV shows, movies, MVs, news, NBA, UFC and more. You are allowed to upload nearly anything on YouTube. Meanwhile, you can watch just about anything on this site. In the sections that follow we are going to share some popular video types.
YouTube TV
YouTube can hardly be your first choice when you want to watch episodes or latest movies. You will go to HBO for Game of Thrones, AMC for The Walking Dead, Netflix for Stranger Things, and NBC for This Is Us. YouTube used to be a place you watch trailers of movies or TV shows.
Actually, YouTube finally launch its internet TV subscription service, YouTube TV. You can easily access live TV from the major broadcasters like ABC, CBS, Fox, and NBC through YouTube TV.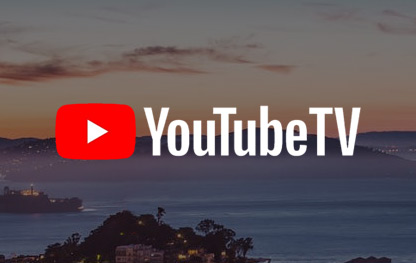 Vevo music video
Along with the cooperation between YouTube and Universal Music Group/Sony Music Entertainment, you can access a variety of Vevo music videos. For instance, you can find and view Beyoncé YouTube music videos and other new videos of Taylor Swift, Ed Sheeran, Drake, etc. Here you can check: how to download music from YouTube.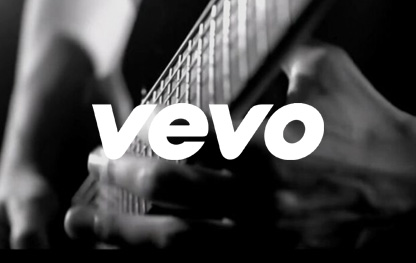 YouTube movies
YouTube movie section provides a library of titles you can rent, purchase, or stream for free. However, despite the breadth of YouTube's library, it's difficult to find free movies that haven't been illegally uploaded. You may notice that, many free YouTube movies are documentaries, campy horror flicks, and old western movies. You have to admit that, YouTube is a perfect place to view some funny video clips, music videos, game tutorial and education videos, not a good place to watch a new movie.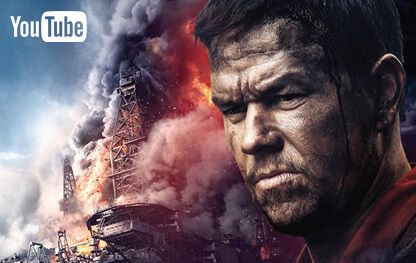 How to download YouTube videos
Can't find a download button to get the favorite YouTube clips saved on your computer? The truth is that, YouTube is interested in video viewing on its own platform, these videos are designed to stream, and you are not allowed to directly download YouTube videos. However, there are very good reasons why you want to save YouTube videos for later viewing offline. And for some music videos, you may want to directly download YouTube to MP3, FLAC, WAV or your ringtones. Then what you should do?
We always say that, where there is a will, there is a way. The good news is, plenty of ways can help you download videos from YouTube on Windows, Mac, iOS and Android devices. In addition, you can download YouTube to MP4/MOV/AVI/MKV/FLV based on your device. This part will share the best method to get the job done.
Best YouTube downloader
Download Aiseesoft Video Downloader now to save online videos from YouTube, Facebook, Vimeo, DailyMotion and other popular video sites.
1. Download, install and launch this YouTube video downloader software on your PC/Mac.
2. Navigate to YouTube site and locate the YouTube video you want to download, copy its video address. Back to the YouTube Video Downloader, click "Download" button on the top bar. The YouTube URL will be automatically pasted to the URL box.
3. Click "Analyze" to check the YouTube video. You can see several options from the results. Choose your preferred resolution and format to download. Then click "OK" to start to download YouTube video to MP4/MOV/AVI/MP3 or iPhone/iPad/Android as you like.
As you can see, with this method, you can easily save YouTube videos and watch them offline. Moreover, you can select the suitable output video/audio format according to your need. Not just YouTube, it highly supports any popular video site like Vevo, TED, Yahoo, Facebook and more. Just free download it and have a try.
Don't miss: How to record a YouTube video
Note: When you download YouTube to iPhone, an easy-to-use iOS Data Transfer is recommended for you to transfer videos and other files from PC/Mac to your iOS device, including iPhone, iPad and iPod. It is the best iTunes alternative to transfer files without erasing the original data.
Free YouTube downloader online
If there are many solutions can get the same thing done, free way will always be your first choice. Actually, lots of online YouTube downloader apps claim that they can save YouTube videos. If you only need to save one or two clips from YouTube, maybe you can give online video downloader a try.
Due to different reasons, people return to the question, how to download YouTube video. It is not a new topic. Back in September 2013, YouTube announced it would be loading offline viewing for its mobile apps. Because of copyrights, YouTube tries to prevent you downloading its videos. While what's actually happened is there's now the YouTube Red service allows you to do so. After getting YouTube Red, you will find a download option to save YouTube movies, MVs, and some UFC, WWE, NBA, makeup videos and so on.
YouTube converter - Convert YouTube to MP3/MP4/MOV/WMV/GIF
When you search for YouTube with Google, you will find out many related results led you to "YouTube to MP3". Then you should know that many YouTubers are willing to convert YouTube to MP3/MP4/MOV/GIF for iPhone and Android. Do you have the same demand?
When it comes to YouTube converting, thing becomes much easier, compared with YouTube downloading. Similarly, to convert YouTube, you need a useful YouTube converter. After that, whether you want to convert YouTube to iPhone/iTunes, or change YouTube to ringtone for Android, you can do it with ease.
Best YouTube Video Converter
What is the biggest concern when you get YouTube converted? Go without saying, it is the output quality. Here comes the question, how to guarantee the quality while YouTube converting? Now we back to the YouTube download part. Do you still remember the powerful YouTube downloader app? It enables you to download YouTube to MP3/MP4/MOV as you like. The fact is, it also has the capability to convert YouTube to other files. You can check the following steps to know the details about how to make YouTube convert.
Step 1 Get the YouTube converter software installed on your computer and run it. Click "Add File" button to load the downloaded YouTube video you want to convert from the pop-up window.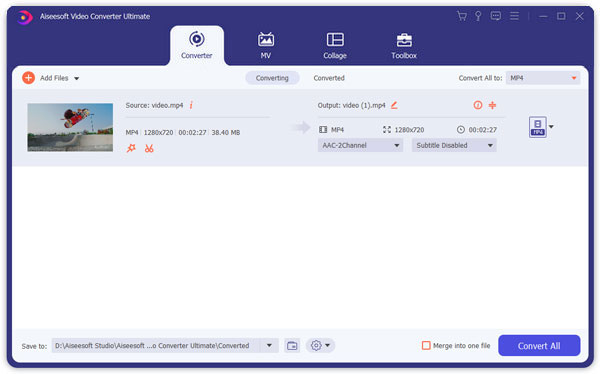 Step 2 Click "Profile" and you can pick your preferred output video/audio format freely. It offers some categories like iPhone/iPad/iPod, Android, Windows, HD, 4K, 3D and more for you to choose from.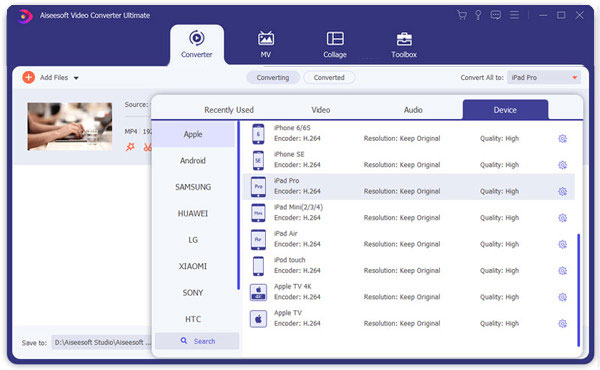 Step 3 Just one simple click on "Convert' button, you can complete the YouTube converting process. There won't be any image or sound quality loss during the converting process.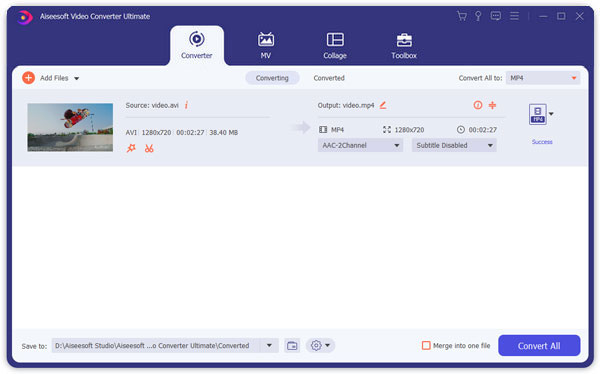 If you pay attention to the quality of converted media files, this tool can be the best option. It will keep exactly the original image and sound quality, you don't need to worry about the quality loss. That's why we put this YouTube video converter as our first recommendation. You can check what this YouTube converter can do for you:
Free YouTube converter
There is no doubt that you will try some free YouTube video converters. Apart from the online YouTube to MP3/MP4/MOV/iPhone/Android converter we will show you next part, here we introduce you with a free video converter to help you change YouTube video formats. It is compatible any popular video/audio format. So if you don't have to convert YouTube to HD/4K or 3D video, you can turn to this free method.
Directly check how to free convert YouTube video:
Online YouTube Converter
You may wonder why online way is always the last part. To tell you the truth, either online YouTube converter or the YouTube downloader mentioned above will waste you too much time, especially the YouTube video converting online. You can't skip the file uploading step. So before the YouTube converting, you have to finish the uploading process first. Even so, we still list 5 great online YouTube video converting sites for you, in case you just deal with some small YouTube files.
How to edit YouTube video
Just like you will apply a range of filters or details to photographs before you share pictures to Instagram, Facebook or Twitter, you will definitely edit videos before uploading to YouTube, more or less. Besides the professional digital cameras or Gopro devices, the cameras on your portable iPhone and Android phone also provide easy access to capture videos. For these hand-held clips, you'd better edit them, especially when you want to put some fantastic ideas on them. In a word, editing video is necessary, not only the videos you recorded, but the downloaded YouTube videos and others. Now we get to the point of this part, how to edit YouTube videos. All the frequently-used editing features will be talked about, such as trim a YouTube video, combine YouTube videos, crop YouTube, adjust video effects, enhance image/sound quality, and rip YouTube video, etc. Let's make your YouTube video a masterpiece.
Trim YouTube video
Trimming is a good way to remove some unnecessary parts. Cutting YouTube to clips is easy and you may often use this editing function. If you just need clip video for sharing to YouTube, you can directly do it on your iPhone or Android device. Even you want to clip video on PC/Mac, you can still do it with iMovie and Windows Movie Maker.
How to trim a YouTube video with iMovie
YouTube crop
Sometimes, to better fit the screen, you need to crop a YouTube video. Sometimes there are blank or black areas on the sides of the downloaded YouTube videos, and you need to crop YouTube video to remove them. This is not a normal feature that your phone can give it to you. A powerful YouTube video editor is needed.
Lots of cool editing functions are designed in YouTube Video Editor, download it and crop YouTube to remove the black range.
1. Add the downloaded YouTube video or captured video by yourself by clicking on "Add File".
2. Click "Edit" button on the menu bar and then choose the "Crop" option. Here you can crop YouTube video as you like.
Combine YouTube videos
How to combine several video segments into one new file? You do know how to combine two or more pictures together. Many apps can help you do that. But you may notice that, there is no that kind of app on your device that can merge YouTube videos. Which video combiner you should choose? A free video editor is recommended for you. Free download it and have a try.
Step 1 Download, install and launch the free YouTube videos combining software on your computer.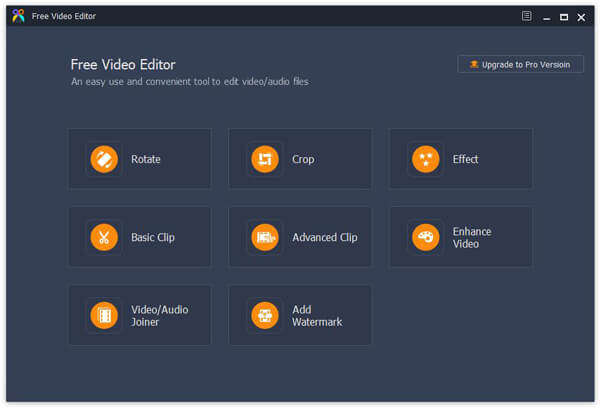 Step 2 Various basic editing features are offered to help you edit videos for uploading to YouTube. "Video/Audio Joiner" is the option you need to choose this time.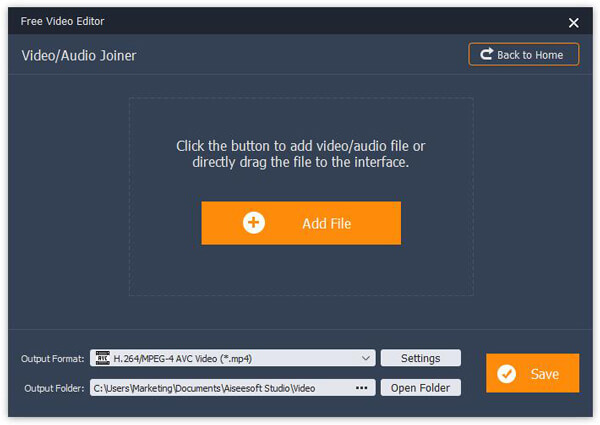 Step 3 Click "Add File" button to add the videos you want to merge. Then all you need to do is select the suitable output format and destination folder.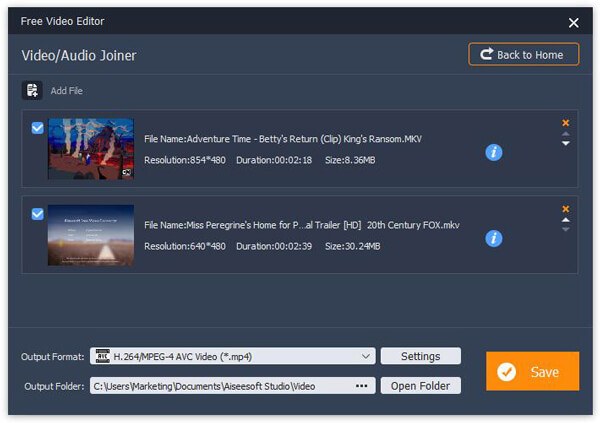 Combine videos on YouTube
We know that, sometimes you search for the answer of "combine YouTube videos", you mean combine videos on YouTube. To merge some moments into one like the statures on the wall, the photos on the album, that makes things easier. Don't worry, the following part will show you how to do it step by step.
1. Sign in your YouTube account.
2. Click the combo box next to the account picture on the right top corner of the interface.
3. Tap the "Video Manager" option, the window will jump into the page which includes all YouTube videos.
4. Choose two of them you want to combine. Click the "Edit" button next to the video file in one of the two videos. The interface would enter the edit-page.
5. There would be five functions on the top line to choose. Click "Enhancements" which is the second option. That makes images of video keeps in a high pixel. There is a link which is guide you to "Combine multiple clips and publish new videos. Try the YouTube Editor" below the video. Click it to start to merge your videos.
6. Drag two videos in order into the first "video" choice below the video. You would see the timer shaft combine the two video timers in auto. Then click "Publish" button the right top corner.
7. Now the combined video will be processed for some time. Enter your "Video Manager" to check the process and "Edit" the combined video by your taste including the title, description, privacy setting, tags, category, etc.
8. When the process is done, then you would check the video online at YouTube with ease.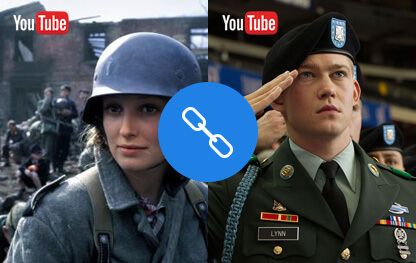 How to make a YouTube video
You must feel great to share your movies with the world. All you need to do is upload them to YouTube. Considering that so much web video content produced every day, it can't be that difficult to make a YouTube video yourself. You are right. Though it's easy, there are still a few things you should know.
Capture video with a camcorder. Capture video with a smartphone. Capture video with a webcam.
You have your way to get the wonderful moments captured. But capturing is one thing, and the final result is another thing. Besides the common editing on video, there are many other works you need to do. For instance, you need to adjust the final video effects, add YouTube subtitles, and enhance video quality and so on.
How to upload video to YouTube
When all the preparations are done, it's time to share your video with the world. Do you know how to upload a video to YouTube?
1. Open your browser and go to www.youtube.com. You need to sign in your YouTube account.
2. You can find a "Upload" icon on the top-right corner, next to the notifications and your avatar.
Click "Upload" and choose the video you want to upload to YouTube. You can also drag and drop the videos to this page for uploading. Set video privacy by choosing Public, Unlisted, or Private according to your need.
3. The uploading process will start automatically. Here you can freely write the related title, description and tags to make the uploaded video customized.
4. Click "Done" to upload a video to YouTube. While the video uploads to your channel, you can check the progress on a status bar.
YouTube thumbnails
YouTube thumbnail image is very important which can convey what your video is about and look professional. So you should be creative with it. YouTube can generate three choices of thumbnail images for you. You can see the YouTube thumbnail on channel, playlists and anywhere the YouTube video is embedded. If you are not satisfied with the YouTube thumbnails created automatically, you are able to make your own image to use. You can click the "Custom thumbnail" button to upload your thumbnail.
Other things you may want to know
This is the last part of this post, we will speak of other things related to YouTube you may want to know, such as change YouTube name, unblock YouTube, YouTube translator, embed YouTube, get paid on YouTube, turn on YouTube subtitle, etc.
How to change your YouTube name
1. Open YouTube site and log into your account.
2. Click your thumb image at the top-right corner of this page.
3. Select "Creator Studio" option from the drop-down list.
4. Click "VIEW CHANNEL" > "Pencil Icon" > "Settings" > "Edit" to change your YouTube user name.
Note: Even though YouTube seems to be available in almost all places, not all people can visit YouTube.com without limitation. Due to different reasons, some schools, offices, colleges are not allowed to use YouTube. And for some countries you are visiting may also get YouTube blocked. Get more information from: How to unblock YouTube.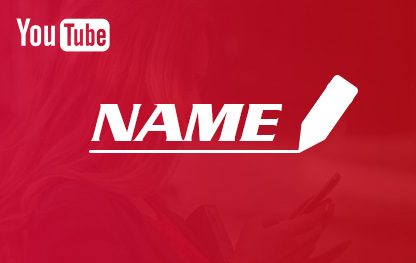 YouTube Translator
Two types of translating services are provided by YouTube. Automatic caption translation service based on Google Translate which supports over 60 languages. The other service translator service enables you to integrate the YouTube Video Manager with the Google Translator Toolkit.
1. Navigate to "Video Manager" of your YouTube account.
2. Find the video you want to translate languages and click "Edit".
3. Click on the "Subtitles" and "CC" tab under the video.
4. Click "Add new subtitles" and then choose the output subtitle language. Here you can translate your video title, description, and captions into.
5. Choose "Buy translation" and then tick the boxes next to the languages.
6. It's not a free YouTube translator. You need to follow the on-screen instructions to pay and complete the translating.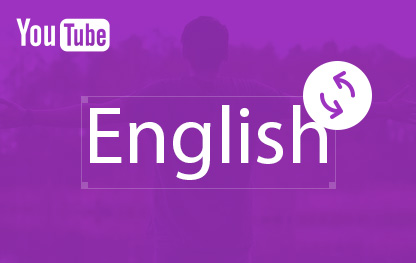 Embed YouTube video in PowerPoint
Adding video to a PowerPoint presentation can be a challenge, but the added value it will bring to your presentation is worth the effort.
Open PowerPoint software on your computer and pick the slide that you want to add YouTube video.
On the Insert tab, click on "Video" > "Online Video" > "Search YouTube".
Enter the name of the YouTube video that you want to embed to PowerPoint.
Choose the YouTube video from the search results and then click "Insert".
Now you can see a video rectangle appears on the slide. You can preview the inserted YouTube video. Just right-click the video and select "Preview".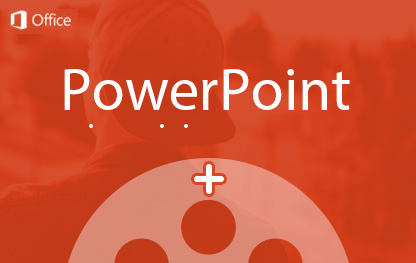 We try to put all hot YouTube topics together to help you better use YouTube and manage all kinds of media files. For instance, we tell you how to sign in YouTube account, download/convert/edit YouTube videos, make a YouTube video, fix YouTube issues, and so on. But you know that, we can't talk about all topics of YouTube in just one article. If you have any other questions about YouTube, you can leave us a message. Maybe we will add your content to this article to help more YouTube users solve the problem.