Ways to Download Caillou YouTube Videos Easily
Caillou YouTube videos are becoming increasingly popular among many children in YouTube. A large number of people wonder how to download episodes of Caillou in YouTube to their computers. It would be better if they can watch Caillou YouTube videos even when there is no available internet connection, which means that they can watch the videos anytime and anywhere.
In what follows, explicit introductions and tutorials will be elaborated to show you the best Caillou YouTube clips and the best methods to get the videos offline for smartphone and other devices on the go.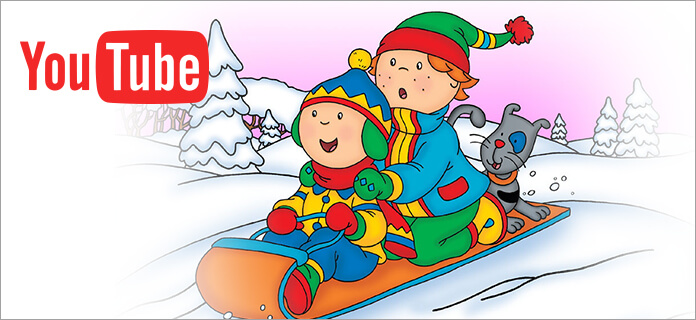 Caillou YouTube
Part 1. Description of Caillou YouTube Episodes
Caillou is a series of Canadian education children's television. The series is based on Hélène Desputeaux's book. And Caillou is an ordinary, lovely and brave 4-year-old boy who takes great interest in the fascinating world around him. Living in a blue house at 17 Pine Street with his parents and his younger sister named Rosie, he has experienced many exciting adventures with his family, friends and neighbors. In every Caillou YouTube episode, he will take advantage of his imagination.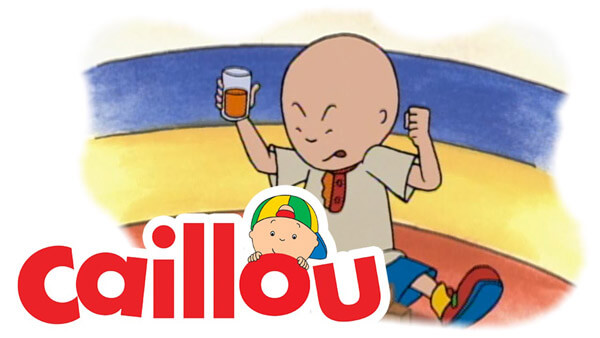 Part 2. How to Download Caillou YouTube Videos
Aiseesoft Video Converter Ultimate is a multifunctional and practical tool for downloading Caillou YouTube videos. Aiseesoft Video Converter Ultimate enables users to download, enhance, convert and edit videos. You can also enjoy some extra functions, such as adding external audio trach and multi-audio track, convert homemade DVD and video. In what follows, the article will amplify the specific instructions for your better using this application to download Caillou YouTube episodes.
Step 1 Download and install Video Converter Ultimate
Head to official website to download and install the latest version of Aiseesoft Video Converter Ultimate. After that, launch the program on your computer.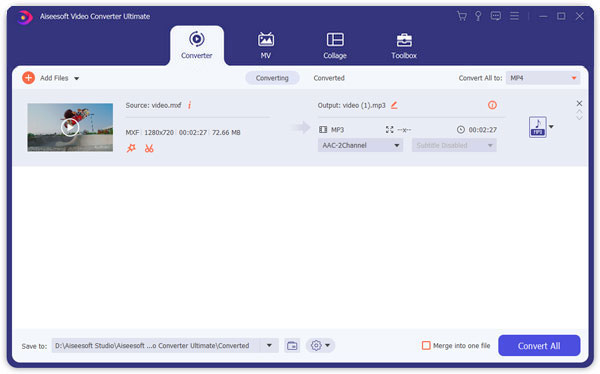 Step 2 Analyze Caillou YouTube videos
Copy the URL in address bar and paste the link onto the URL bar, click the "Analyze" button to analyze Caillou YouTube video with different formats and solutions.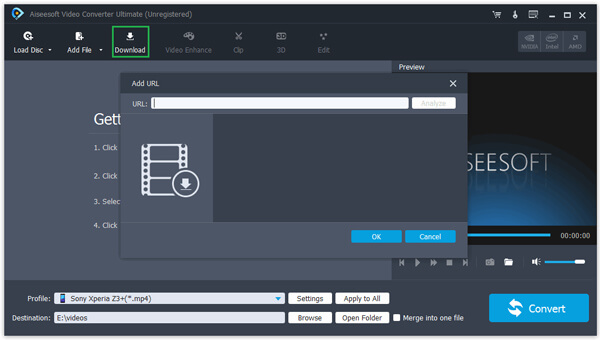 Step 3 Download Caillou YouTube video
Choose the suitable resolution and format before you click "OK" button, after that, you can download Caillou YouTube video to your computer within few minutes.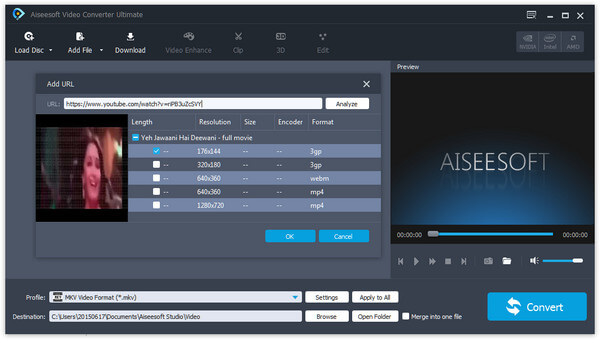 Part 3. Top 5 Caillou YouTube
Top 1: Dinosaur Special
This is a compilation Caillou YouTube Episodes displaying some funny stories about Caillou in his daily life, which lasts about an hour. In this episode, Caillou has met Gilbert's cat prone to play people games. Besides, when Caillou cannot go to sleep, his grandmother makes a cardboard cutout night sky which makes the room dark and projects the moon and stars onto the wall, thus making Caillou sleep well… These episodes are very funny and interesting, and it is worth watching.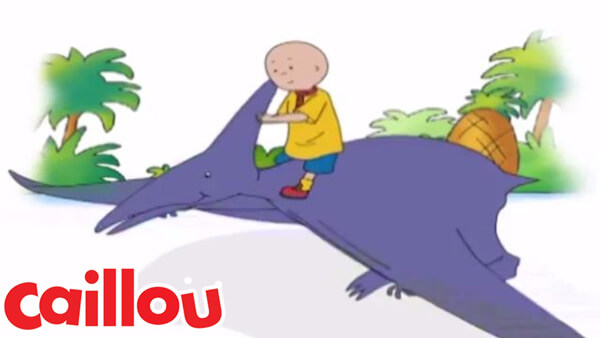 Top 2: Caillou at The Beach
This Caillou YouTube episode mainly focuses on Caillou and his family's vacation. Caillou's Mother makes him wear sunscreen and then finds a place on the beach for their umbrella. His mother then wants to build a sandcastle. Then the tide then comes in, and the sandcastle is ruined, so Caillou will have to come here tomorrow to build another one. Later Caillou says that they'll come back "next day, and the next day, and the next day, and the next day".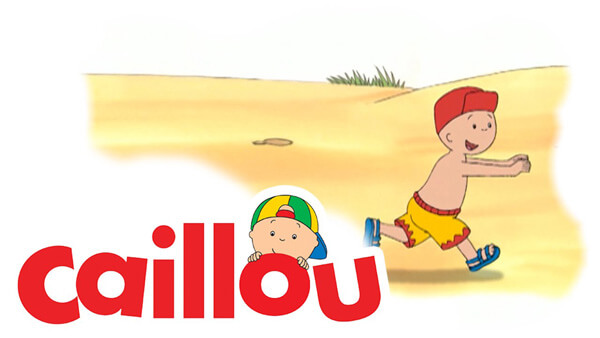 Top 3: Caillou the Policeman
This Caillou YouTube story tells that Caillou decides he wants to help people just like the policeman comes to direct traffic when the traffic lights near school stop. And he tries to help the policeman by bringing him a cool drink when he has finished his work. Just find more interesting YouTube video clips about the nice policeman Caillou from the following video clips now.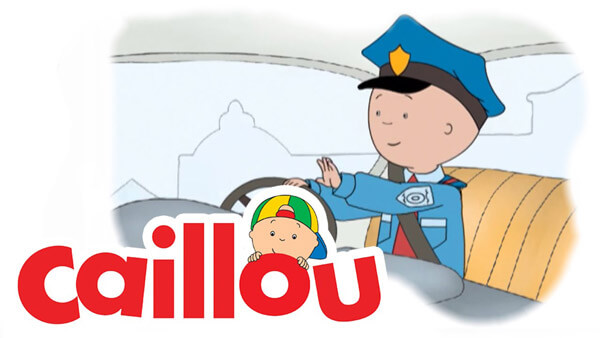 Top 4: Caillou and the Tooth Fairy
Caillou notices his friend Sarah wiggling her loose tooth back and forth, and he is scared at first. Then Sarah laughs and tells him that baby teeth are supposed to fall out and the tooth fairy will bring him gifts when he starts losing teeth, which leads Caillou pays much attention to. This Caillou in YouTube is educational.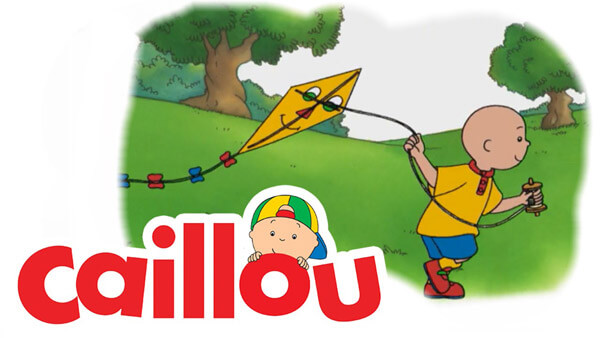 Top 5: Caillou has a bath
This Caillou YouTube video describes a very hot day and this hot weather is making everyone grumpy. Besides, Caillou refuses to put on some sunscreen and Rosie won't nap. Caillou and his mother soon come up with a perfect solution: they combine the lawn sprinkler for some good time backyard fun - which surely doesn't need a lot of sophisticated equipment.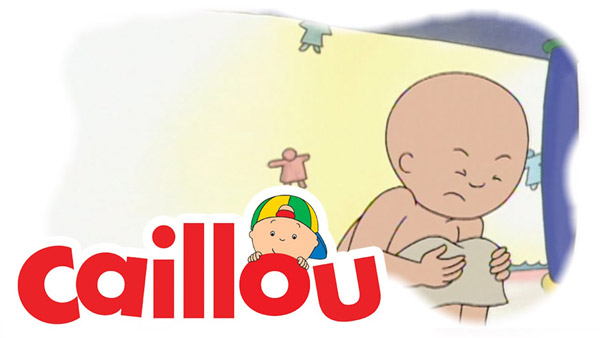 Part 4. Best Way to Record Caillou YouTube
Aiseesoft Screen Recorder is useful and helpful software, which helps you capture Caillou YouTube videos online. It contains two major functions. The program is able to capture both audio and video from your computer. What is more, you can save the Caillou YouTube videos in high quality. You can use it to capture screen when you are watching online movies or radio.
Step 1 Download and install Screen Recorder
Once you download and install Aiseesoft Screen Recorder. You can launch the software on your computer for screen recording. You can also open Caillou YouTube video to make sure a smooth recording.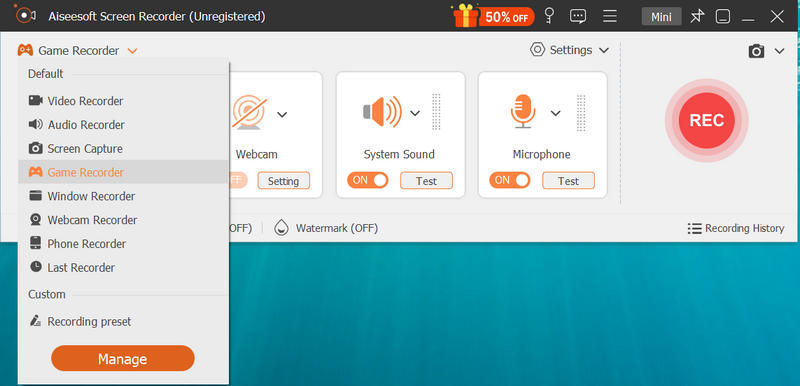 Step 2 Settings for audio and screen size
Set the recording area with customized screen size or full screen just according to your preferences when you are playing Caillou YouTube video. Select to record system audio, microphone audio or both and choose screen device.

Step 3 Record Caillou YouTube video
After that you can start the YouTube video. Click the "REC" button to start your process of recording and click Stop to finish recording. Make sure to preview the recording video and save it onto your computer.
Conclusion
Just as you can see from the article above, the two methods are of great use and convenience if you download one of them onto your computer. You will have no difficulty watching Caillou YouTube episodes and enjoy watching them even when you are traveling, and even when you are forced to go offline. So take Aiseesoft Video Converter Ultimate and Aiseesoft Screen Recoder into your consideration and with just a little forward planning, you can download not only Caillou YouTube episodes but also many a video in YouTube you are fascinated by so that you can watch them offline.