How to Free Record Audio from Websites with Top 5 Chrome Extensions
Sometimes, you may be attracted by the background audio while you are browsing the websites, and want to download them.
However, you do not know the music name and fail to search or acess them.
At this point, recording the audio from website with the browser extension is the best solution.
Today, we are going to share the top 5 Chrome audio recorders to help you capture any audio and sound from website on Chrome from YouTube, Twitter, etc.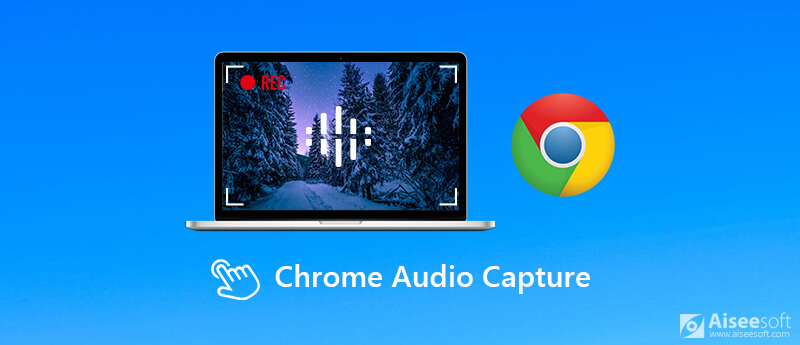 Part 1. Top 5 Chrome Audio Recorder Extensions
Chrome Audio Capture
Chrome Audio Capture is the plug-in in Chrome developed by webaudiocapture.
It is the Chrome extension that allows you to capture any audio playing on the current tab and other multiple tabs simultaneously. All the captures will be saved as MP3 or WAV files.
The process of capturing audio from website is easy to be controlled by the mouse clicks or hotkeys.
There is a time limit of the maximum capture time to 20 minutes.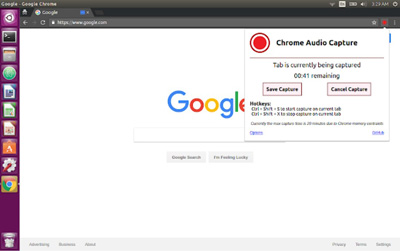 Audio Capture for Chrome
Audio Capture for Chrome is the easy plug-in to record audio from YouTube and other sites and save the audio recording as MP3 or WAV. Similar to Chrome Audio Capture, this audio recorder will grasp the sound from the current page via the hotkeys or mouse clicks.
You should be careful about saving the audio recording. Once you do not save the file, the recordings will be lost.
Again, the audio captures are not longer than 20 minutes.
Audio Voice Recorder Pro
Audio Voice Recorder Pro is the free Chrome extension to record your voices and audio and save the recordings as an audio file. When you want to send your friends a song sung by you, just use the voice recorder to capture what you sing from microphone.
Before downloading the voice recording, you can play the files and decide to download it or not.
There are many pop-up advertisements and you should be careful while recording.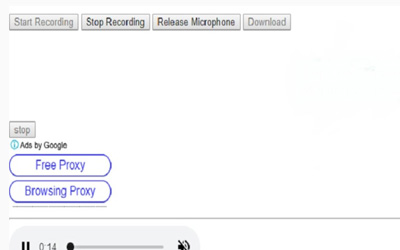 Online Voice Recorder
Online Voice Recorder is the free audio recorder for Chrome users. It can record any audio in your browser directly, from phone or tablet without downloading any software. The recording file can be downloaded to your computer or phone/tablet as MP3 files.
Unlike other Chrome audio recorder extensions, this audio recorder will work on its page to record what you said via your microphone.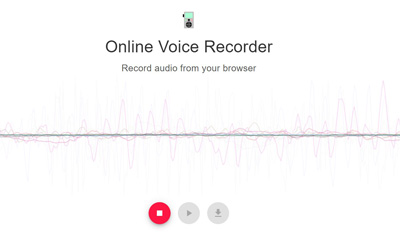 Screencastify
Screencastify is the multi-function screen recorder for Chrome to capture video and audio from browser. It can record video with audio from browser tab, webcam and desktop and export the audio only ass MP3, MP4, and GIF.
Built-in editor, it can trim, draw, crop, merge and add text to the video recording.
However, you need to sign up and record up to 5 minutes' audio without watermark in free version.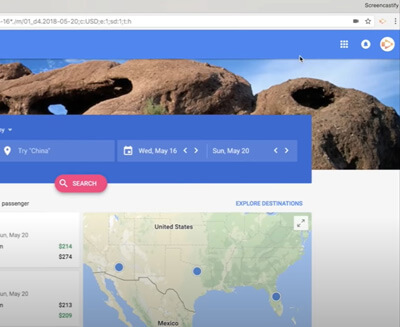 Part 2. How to Capture Audio to Record Audio from Browser Tab
Whether you want to record audio from browser tab, or all the audio that is playing on other browser tabs, you can follow the similar steps to record audio.
Here, we will take Chrome Audio Capture an example to show you how to record audio from browser tabs.
Step 1 Go to Chrome Extensions and add Chrome Audio Capture into your Chrome browser.
Step 2 After that, play the audio that you want to capture via the browser, and click the extension at the right corner of Chrome and then click Start Capture once you playing the audio file.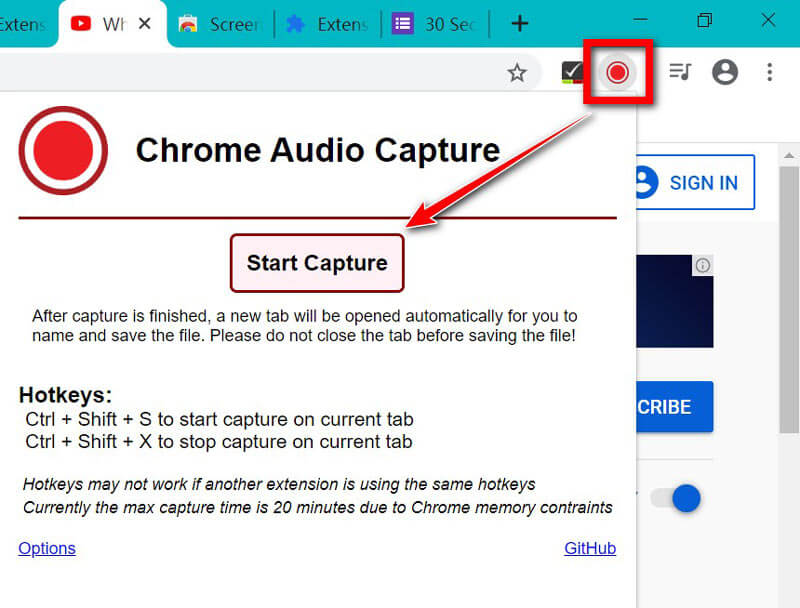 It also lets you use the hotkeys to start and stop the audio recording.
Step 3 Click Save Capture to download the MP3 audio capture on your computer.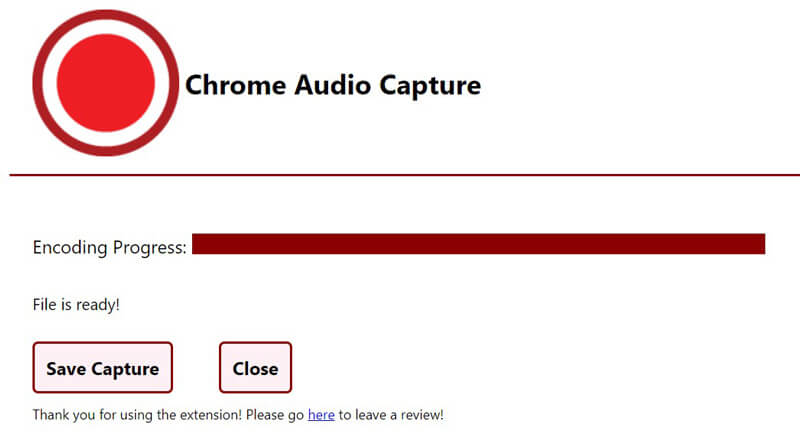 Part 3. How to Free Record Website Audio Over 20 Minutes Online
If you just want to record the website audio no longer than 20 minutes, the above top 5 free Chrome extensions are enough for you. However, if you want to record the audio longer than 20 minutes from YouTube, SoundCloud, Twitter, etc., another free online audio recorder will be exact for you.
Aiseesoft Free Online Audio Recorder, is the freeware to capture any audio and voice from browser website, desktop, program and webcam as long as you wish without time limit.
Whether you want to record the streaming music from YouTube, Spotify, Pandora, LAST.FM, My Space, 8 Tracks, etc., or want to record your voice via microphone, even record the chatting conversions and notes from Skype, Zoom, TeamViewer, etc., it can be the easy audio capture software for you.
Step 1 Go to this free online audio recorder site, click Start Recording, and then you are prompted to install the recorder launcher.
Step 2 After the successful installation, you should click the System Audio or Microphone to toggle it on or off.
Step 3 Click REC button once you play the website audio file and this freeware will record the audio immediately. Click the Stop button to download the MP3 recording on your computer.

Part 4. Professional Way to Fix Image Capture Not Recognizing iPhone
Is Chrome audio capture extension safe?
All the extensions from Chrome are manufactured by the developers. There are some audio capture software popping up ads, and you should be careful of the use. Currently, it is safe to use the audio recorder from Chrome, but you need to protect your privacy safely.
How to download audio from Chrome websites?
For downloading the audio from Chrome websites, you will need the audio downloader. Learn here to get the audio downloader and download the music from websites.
Does Google have a voice recorder?
Yes. The recorder app is for Android users. All the recorder functionality can be used even if your phone is in airplane mode. The recorder will tap into advances in real-time speech processing, speech recognition and AI to automatically transcribe recordings in real time as the person is speaking. Besides, you can transcribe meetings, lectures, interviews, or others you want to save. As for the recorder from Chrome extension, there is no recorder currently.
Does Windows 10 have an audio recorder?
Yes, there is a built-in voice recorder on Windows 10 computer. You can search it via Windows searching bar and run the built-in voice recorder directly.
Conclusion
For saving the audio from Chrome website tab, you will need the audio recorder. This post shares the top 5 audio recorder extensions for Chrome and you can easily record the streaming audio and your own voice. However, to get rid of the 20 minutes' limit of recording, you will need to the free online audio recorder.
Now, it is your turn.
Which audio recorder for Chrome is your best one?
Let me know by leaving your comments below.

Leave your comment and join our discussion