How to Download Free JibJab Videos
JibJab is one popular digital entertainment studio, which let people make a funny video. Different with other video websites, JibJab adds a touch of innovation to the ecards by adding characters to them. People are able to upload an image or a photo to make a face swap. JibJab offers two memberships: the free membership as well as the premium one. But either a free membership or a premium membership has to pay for downloading JibJab videos.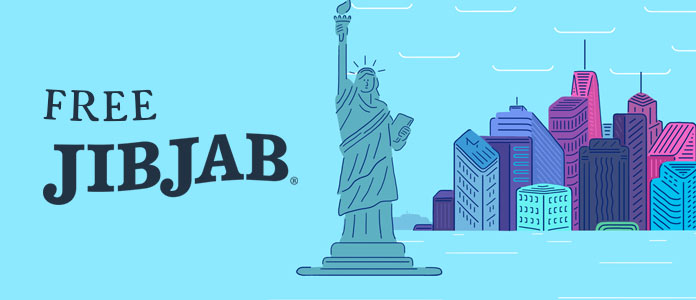 How to download free JibJab videos? This article aims at showing two ways for helping you get the free JibJab video without paying any buck.
Part 1. Free JibJab videos download from YouTube
If you are looking for some known JibJab videos, you can navigate to YouTube. JibJab has a channel in YouTube, and here you can find numbers of funny JibJab videos, including He's Barack Obama, This Land, Good to be in DC, Second Term, Time for Some Campaignin and so on. When you want to download these videos, you may consider how to download from YouTube for free JibJab videos. Then Video Converter Ultimate is really helpful.
Video Converter Ultimate enables you to download JibJab video free from YouTube without any hassle. With its simple-to-understand user interface, you are able to download free JibJab videos with ease. In addition, this multi-functional program support downloading videos from other video sites from Vevo, Vimeo, Dailymotion and so on. You can also use Video Converter Ultimate to edit and convert downloaded JibJab videos as well.
Free JibJab videos download with Video Converter Ultimate
Here we are going to show you how to use Video Converter Ultimate to get free JibJab videos. First of all, free download and install this program on your PC or Mac.
Step 1Launch Video Converter Ultimate
After installing Video Converter Ultimate, launch the program and get ready to download JibJab video for free. You can find its interface is very clean, from the top menu, you are able to find the main features of Video Converter Ultimate, like downloading, editing, converting video/disc and so on.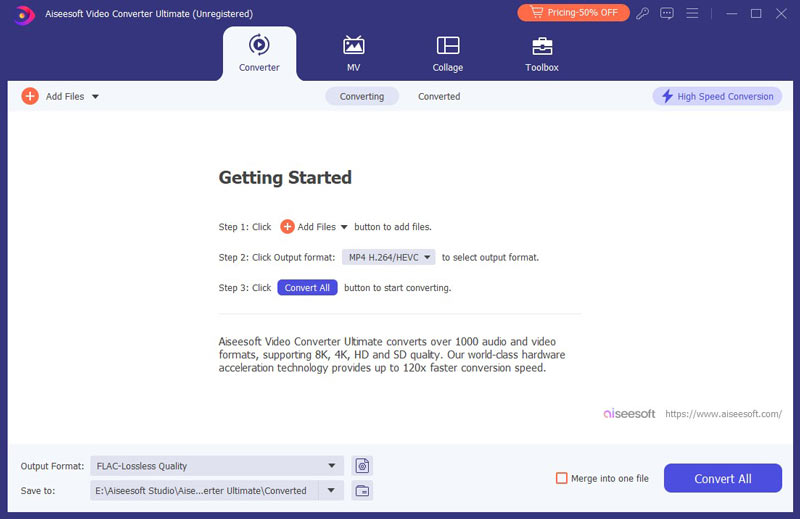 Step 2Click Download button
Click the button of "Download" from the top main menu, then a downloading window will pop up.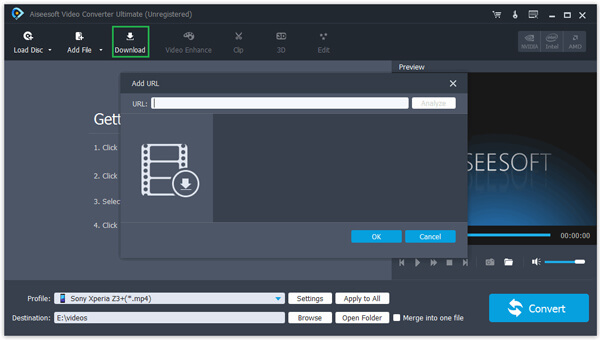 Step 3Paste and analyze JibJab video link
Then go to the YouTube site for JibJab video, copy the URL, and when you return to Video Converter Ultimate, this program will automatically paste the JibJab video link into the URL box. Click the button of "Analyze".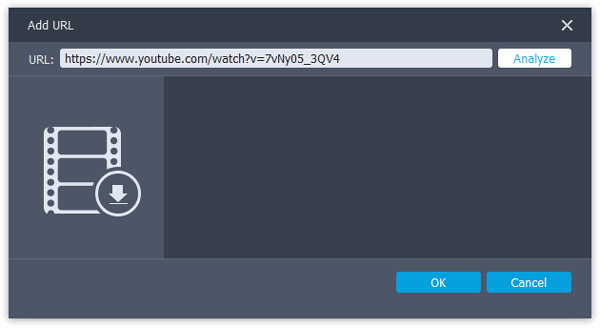 Step 4Choose the JibJab video resolution
Soon, Video Converter Ultimate will offer you several available video resolutions for you about this JibJab video. Check and choose the preferred video resolution and click the "OK" button.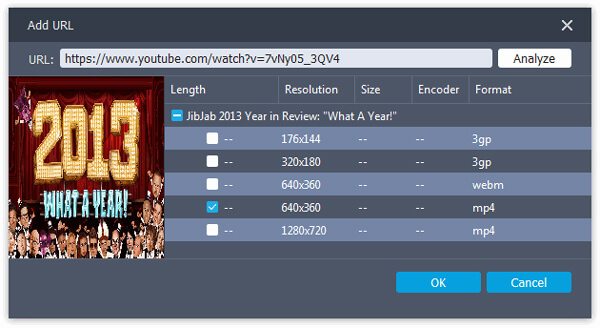 Then the JibJab video will be downloading. The download process is very fast with the advanced technological acceleration support. Then the JibJab video will be downloading. The download process is very fast with the advanced technological acceleration support.
Part 2. Free download your own JibJab video
JibJab offers such a good platform and people would like to make their JibJab videos. After you make your own JibJab video, you have to pay for downloading the funny video, regardless of whether you are the free membership or the premium membership. Don't want pay any penny to get the JibJab video? You can find the way for downloading free custom JibJab video.
Screen Recorder can help you free download JibJab video. After you make the personal JibJab video, you are able to record and get the JibJab video for free.
Step 1Download Screen Recorder
Download, install and launch this JibJab video recording software on your computer.

Step 2Choose Screen Recorder
Click "Screen Recorder" to enter the "Record Video and Audio" window.

Step 3Choose recording way
Choose to record sound from system audio or microphone, here we suggest you recording YouTube video from system audio.

Step 4Record JibJab video
Open and play the YouTube video you want to download. Click "REC" button to record the YouTube video, and click "Stop" button when the YouTube recording is over.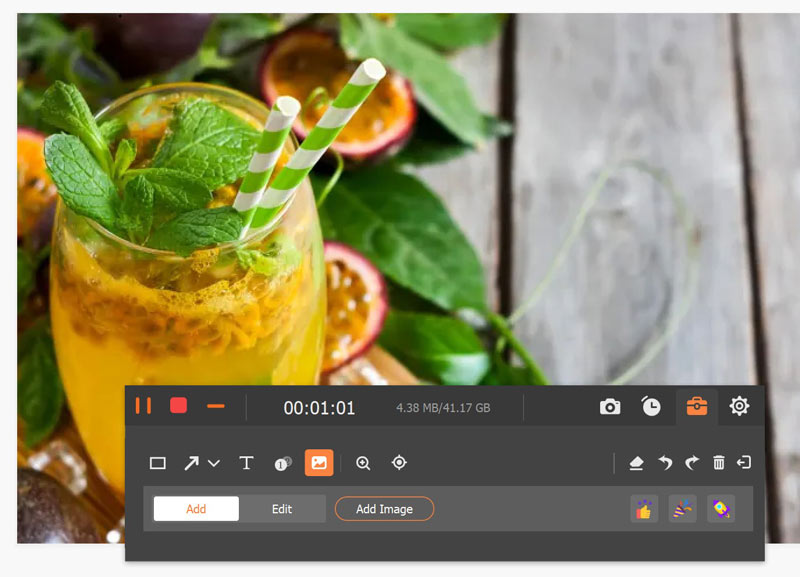 Make your own JibJab video
Step 1 Select the themed eCards from JibJab site.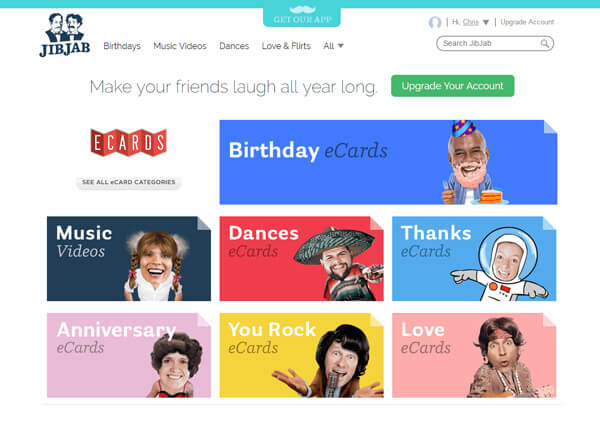 Step 2 choose the options in the videos to make it unique to your interests.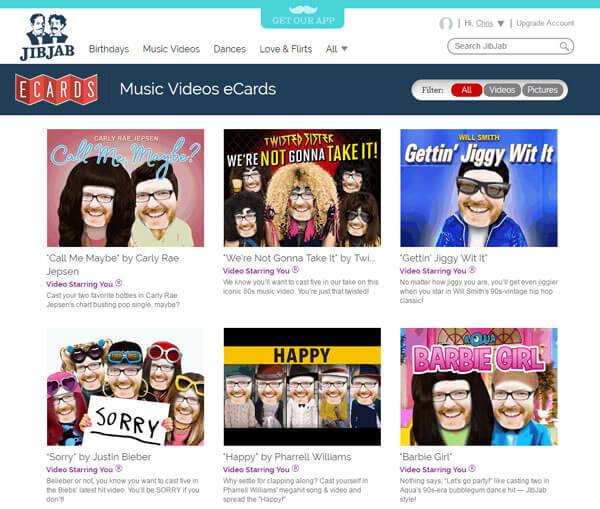 Step 3Choose your character, and select one image or photo that you want to make a face swap.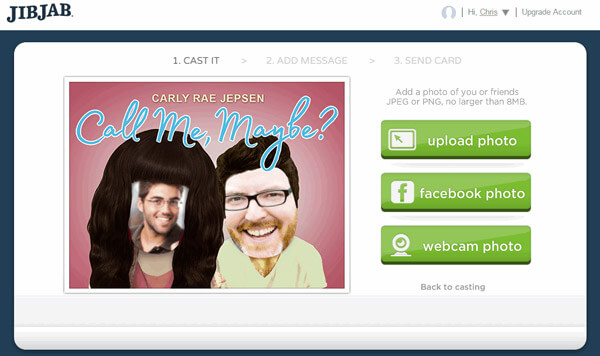 Step 4Adjust the face. Set and rotate the image to make the eyes on the eyes line, and zoom the image in/out.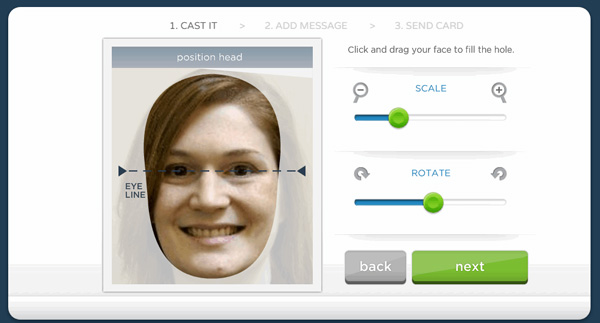 Step 5Use the mouth cutout to align the points with the lips of the image. Click the "Animate" button to check whether movement is right.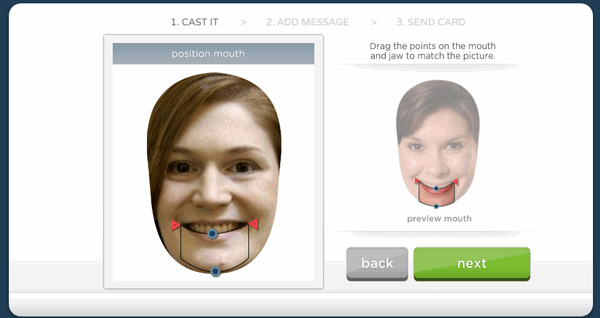 Step 6Repeat the above steps for all of the characters in the video. Then distribute the faces to each character.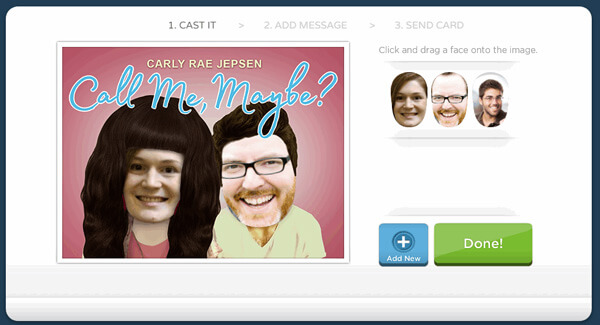 Note: Make sure the face image you add is either a JPEG or PNG file and lower than 8MB in size.
In this article, we mainly show you how to download free JibJab with Video Converter Ultimate as well as Screen Recorder. If you have any better idea for free JibJab video download, welcome to tell us.