Free Ringtones Download - How to Download Free Text Message Ringtones
Do you have a special ringtone for your iPhone? You must want one. When you go outside, one call or one text message comes, familiar but boring ringtone rings, you feel not comfortable, especially when somebody's phone rings the same ringtone with yours. So you want to download more free ringtones and make them as your text message ringtones or phone ringtones.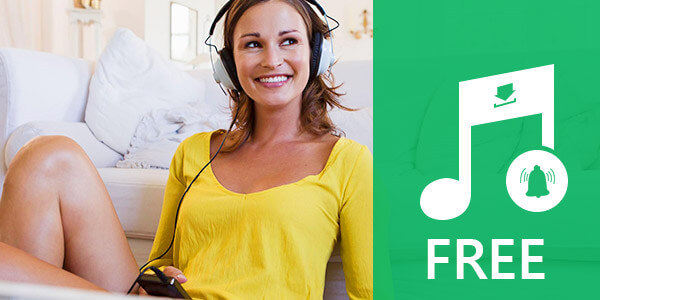 In this article, we will show you how to download free ringtones for text messages and make text message ringtones for your iPhone and Android easily and freely.
Part 1. Download free ringtones for text message
For downloading free ringtones for text messages, you have two ways, one is downloading from free ringtones download sites, the other is using free ringtone downloads apps to directly download free music to your mobile and make them as ringtones.
Free ringtones download sites to get text message ringtones
Here we show you several free ringtone download sites to provide you lots of free text message ringtones.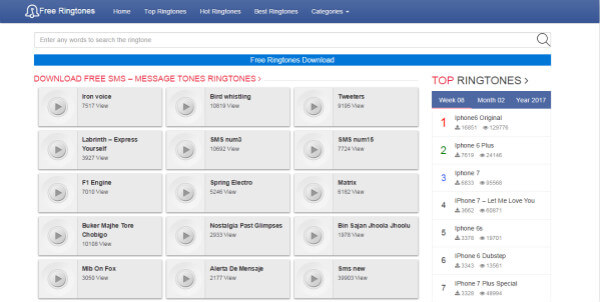 As it is said by its name, this is one free ringtones download sites. Not only you can search message tones, but also you can get iPhone ringtones, and other kinds of ringtones. There are different categories of ringtones for you. And you can listen to these ringtones before you download. Well, the point is, you can get the newest and most text message ringtones here.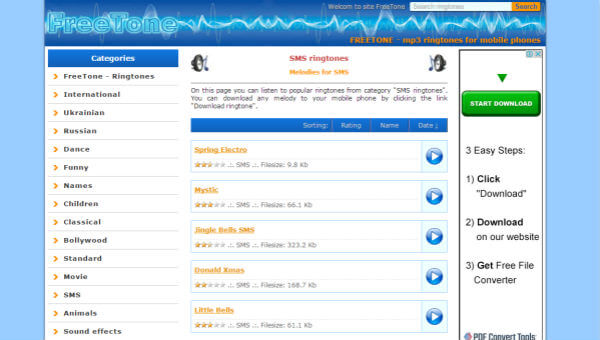 Compared with the first text message ringtone download site, the page design of this one is a little flat. But still popular. So you have the chance to download free ringtones for your messages. And you can see the size of ringtones directly, convenient for you.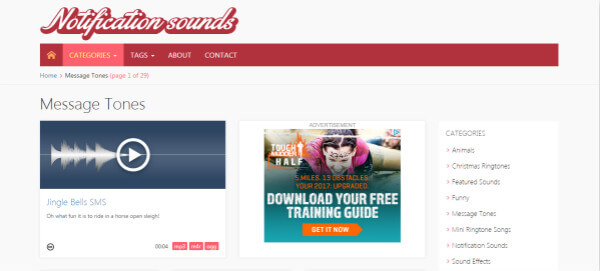 Maybe you will find the first two free ringtone download sites only support downloading MP3 format. Now, Notification Sounds help you download MP3/M4R/OGG text message ringtones for your iPhone and Android. Besides message tones, you can download wake-up tones, and various phone ringtones here.
Except for the 3 free ringtone download sites above, you can download free text message ringtones on Best Ringtones, Mobi Ringtones, ZEDGE, etc. free ringtone download sites.
Free text message ringtone download apps
Zedge (Ringtone App for Android and iPhone)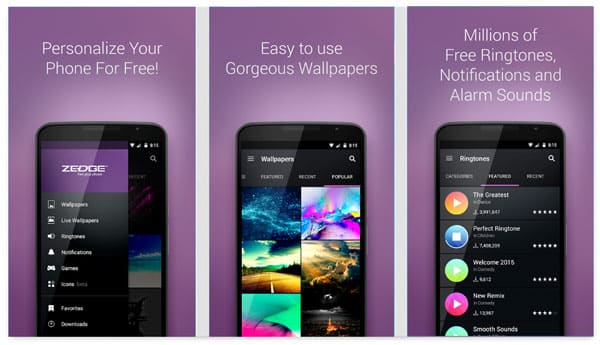 Zedge is one best free text message ringtone downloads app for iPhone and Android, which gives you lots of free contents to personalize your mobile services. Various free MP3/M4R ringtones are well organized in this message tone app. You are able to find different categories of ringtones like top ranted, most downloaded and newest and so on in it.
Text Message Sounds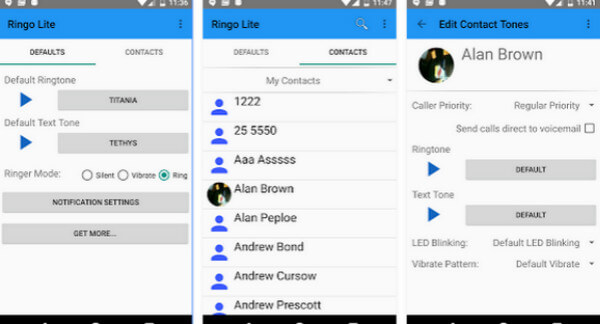 Text Message Sounds is one free message tones app for Android, which gives you over 70 kinds of perfect ringtones for your text messages. With it, you can set ringtones for your text messages, any notification, alert sounds, and contacts. It is convenient for you to change text message tones. And you can check it on Google Play.
Free Text Tones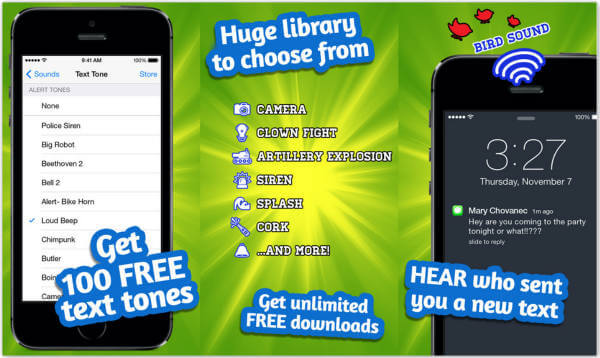 Free Text Tones is one free text message ringtone app for iPhone. You can use it to customize your new text alert sounds. There are over 100 text tones provided for you. You can set the different ringtones for your each friends, so when a message comes, you will know who send it to you.
Part 2. Make text message ringtones for iPhone and Android
When you get the free text message ringtones from ringtone download sites or apps, you can transfer them to iPhone via iTunes and to Android via USB cable easily. And then you can set them as your text messages ringtones.
But if you want to set one part of your favourite song as text message ringtone, and you didn't find it from the ringtone download sites/apps, you need to find another way. Maybe you will be interested in: How to make text message ringtones.