Best Ways to Watch Peppa Pig Anytime Anywhere
Peppa Pig TV and movies have been gaining popularity among audience from pre-school students to all age group adults due to the adorable characters as well as pleasant plots. When you are looking for these videos, you can find lots of Peppa Pig YouTube movies for free, but how to download and watch them offline?
When you enjoy the TV and movie program online, you might need a Wi-Fi environment. If you need to have a journey with your child or enjoy Peppa Pig YouTube movies outside with Xbox or other devices, you should know the methods to download or capture them offline first. The article provides the best ways to get these videos.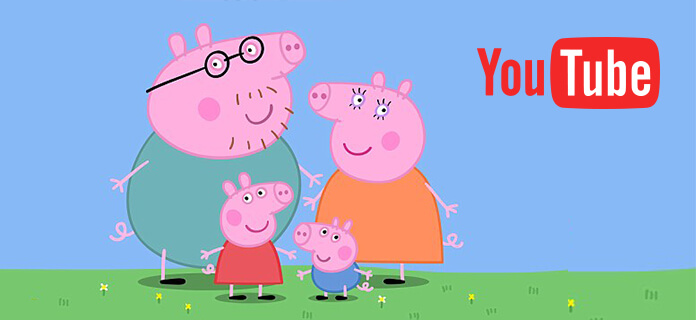 Peppa Pig YouTube
Part 1. Instruction of Peppa Pig videos
Peppa Pig is a British preschool animated television series directed and produced by Astley Baker Davies, which originally aired on 31 May 2004. Peppa Pig children program came as a hit and released 6 series, including a specials one. Each episode is approximately 5 minutes long which revolves around Peppa, an anthropomorphic female pig, and her family and friends. Episodes tend to feature everyday activities such as attending playgroup, going swimming, visiting their grandparents, cousins, going to the playground or riding their bikes, which contributes to the widely spread of this program.
You can enjoy all the episodes of Peppa Pig on YouTube. In the episodes, Peppa, the main character, displays an innocence of a four years old curious child, and she enjoys jumping in muddy puddles, playing with her teddy bear who is called Teddy, going to playgroup, and dressing up. Peppa's younger brother, George, is often seen in possession of his toy dinosaur, which he named "Mr. Dinosaur", but can only pronounce as "dine saur," given as a present by Grandpa and Granny Pig after he was born. Another important character is She Peppa's best friend Suzy Sheep, who is allegedly bossy and keeps telling people what to do but she thinks Peppa is the one who is telling people what to do. You can enjoy the cozy but sometimes teasing family plots shown in the episodes. Input Peppa Pig Episodes on YouTube and you will find more interesting and amusing character relations in the video.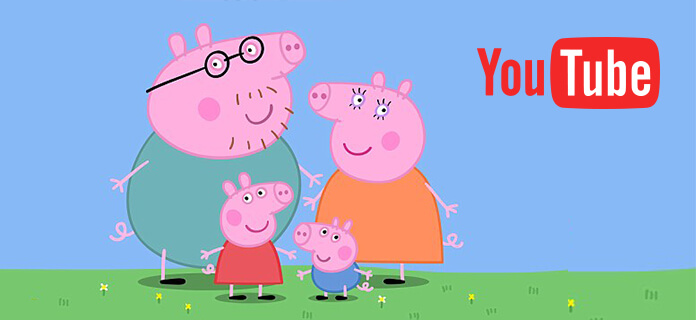 Part 2. Enjoy Peppa Pig on YouTube with various episodes to choose.
You can find all the episodes of Peppa Pig on YouTube, which are displayed in different video forms and may suit various appetites. Peppa Pig children program released 6 series, including a specials one. Each episode is approximately 5 minutes long. The five popular episodes as followed are carefully selected to satisfy your needs.
Series 1: Peppa Pig Full Episodes Compilation Season 3
In this video, all the episodes in Peppa Pig Season 3 on YouTube were edited and combined in one compilation lasting half and one hour. It includes The Fire Engine, Washing, Polly's Boat Trip, Delphine Donkey, Numbers, Grandpa at the Playground and more other episodes, which you can click the hyperlink to access to the desired episodes.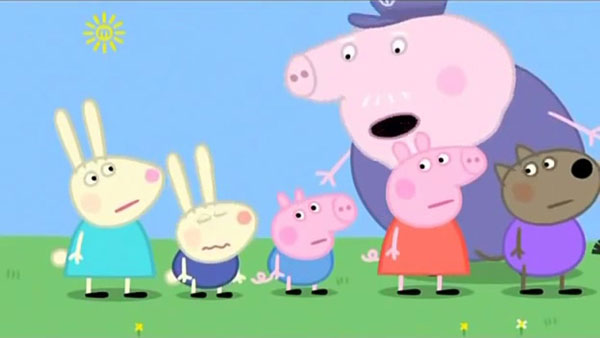 Series 2: Peppa Pig Compilation # 15 (Birthday and Funny)
When you need to enjoy some funny Peppa Pig YouTube series, you can find the combined birthday and funny series. It should be suitable for birthday or party time, the children will be impressed with the lovely moments. You can get the Peppa Pig series, My Birthday Party, Daddy Pig's Birthday, Mummy Pig's Birthday and more others.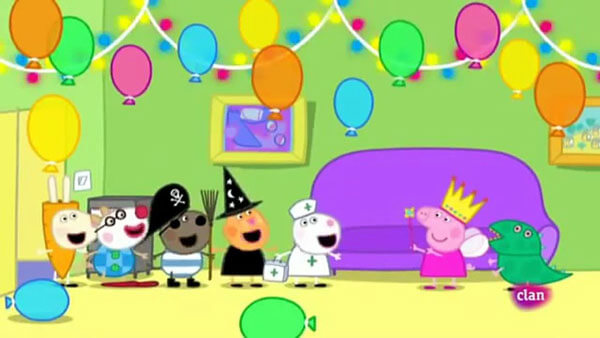 Series 3: Peppa Pig YouTube Halloween Episode – Trick or Treat!
In this half an hour Peppa Pig on YouTube, you can enjoy the Halloween with Peppa Pig's new mammal friends and their games. It displays a great number of the funniest and most memorable moments among Peppa, George, Susie and other friends. It is one of the most popular Peppg Pig YouTube videos; you can enjoy the videos and games with your kids.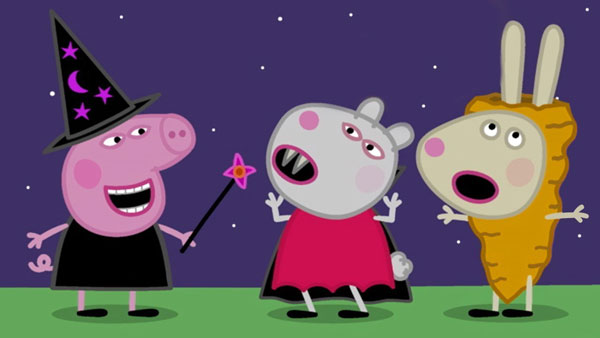 Episode 4: Peppa Pig Full Episodes – Muddy Peppa Pig
This short Peppa Pig episode on YouTube lasts for 11 hours, which shows what Peppa's family's favorite activity and other special episodes of festivals. It was carefully selected and represents the greatest plots in 2017. The children should be interested with the lovely Christmas holiday that wins more than 6 million views.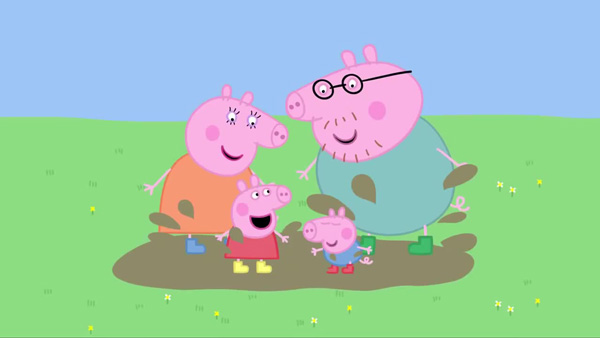 Episode 5: Peppa Pig Episodes - Car Compilation
Taking Peppa and George outside to have a drive is one of the daily activities in Peppa's family. This half an hour Peppa Pig YouTube episode was based on the theme of car tour and related stories. It's a special collection and gives you or your children an overall idea of cars. If your children are interested with cars, it should be the best YouTube clip.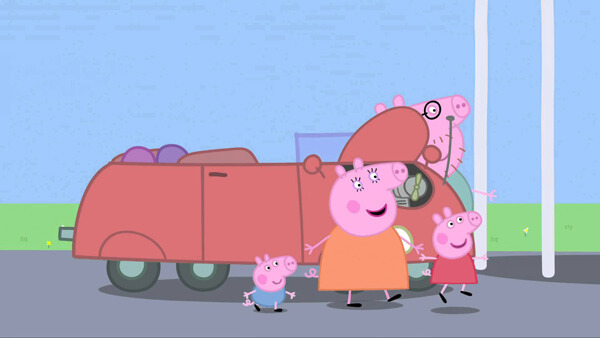 Part 3. How to download Peppa Pig YouTube episodes
When you have a party time for your children and their friends, you cannot make sure the Wi-Fi environment is good enough to have the Peppa Pig YouTube episodes playback smoothly. In order to enjoy video offline, you need to download them first. If you have no idea about how to download Peppa Pig from YouTube, you can check out more details in the following passage and you will not regret to spend a little more time browsing it.
Aiseesoft Video Converter Ultimate is regarded as one of the best YouTube downloaders to help you download videos from YouTube. Just take a few simple steps; you can download Peppa Pig on YouTube. What is more, you can also edit your downloaded Peppa Pig episodes from YouTube, such as adding external subtitle to video, rotating and converting your Peppa Pig on YouTube to other formats. Here are specific steps for your reference.
Step 1 Download and install YouTube downloader
Click "Free Download" to download and install the latest version of Aiseesoft Video to Converter from the official website. And then launch the program on your computer to add YouTube videos.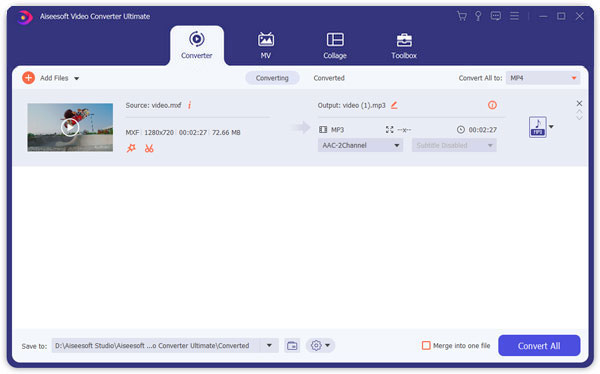 Step 2 Copy the URL of Peppa Pig YouTube
Open the favorite Peppa Pig YouTube movies on your browser, and then copy the URL of it to the program. After that you can click the "Analyze" button to get videos in different solutions.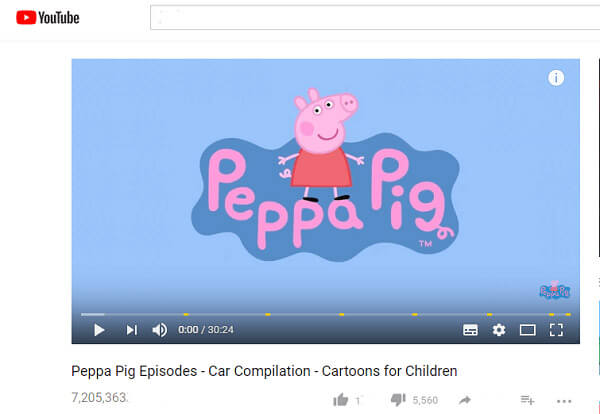 Step 3 Download Peppa Pig YouTube video
After that you can choose the desired YouTube resolution, and then click "OK" button to download the video. What is more, you can also turn the Peppa Pig YouTube video into iPhone or Android phone compatible format.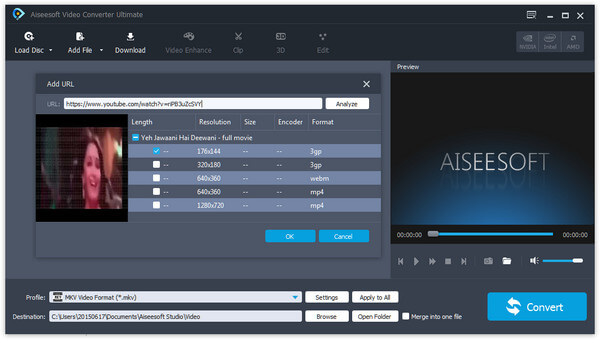 Conclusion
After reading the article, I believe you must have a good command of how to enjoy Peppa Pig anytime and anywhere with efficiency. As you know, the video formats used in our digital devices vary from one to another. So it is necessary to make full use of Aiseesoft Video to Converter to convert Peppa Pig on YouTube into other formats. And without paying, you are able to have a good time acquiring not only the terrific experience to enjoy your favorite video but also the adroit skills of editing videos. Download Aiseesoft Video to Converter and hope you have a good time with Peppa Pig on YouTube!