Best Ways to Get SpongeBob on YouTube
As a series of American animated television, SpongeBob on YouTube describes the exciting and adventurous experiences of SpongeBob and many of his friends in an underwater city named Bikini Bottom. Children will fall in love with this kind of videos the first time they watch it.
However, it often occurs to you that there is no Internet available and it is advisable for you to play SpongeBob on YouTube to comfort your crying children when you are traveling. Want to know more details? Just check more information about SpongeBob YouTube from the article.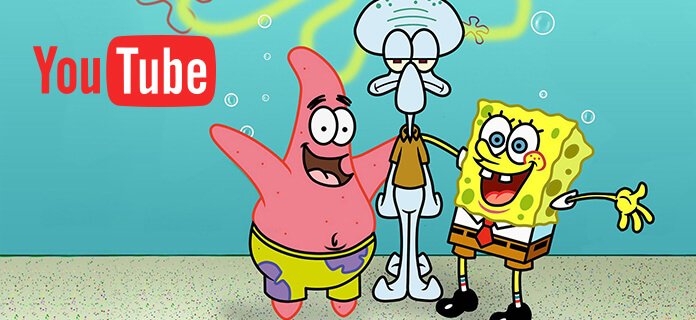 SpongeBob on YouTube
Part 1. Instruction of SpongeBob
As you know, SpongeBob on YouTube is a popular animated series and it appeals to a large number of children and it can greatly inspire their imagination, creation and etc. Possessing many a vivid and funny character such as SpongeBob SquarePants, Patrick Star and Squidward Tentacles and so on, SpongeBob on YouTube can provide children with a wonderful opportunity to experience the values of friendship and pleasure between friends. Besides, this kind of program can greatly inspire children's imagination and creation.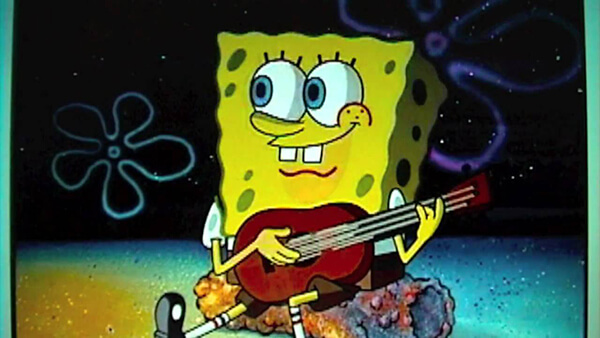 Part 2. How to Download SpongeBob on YouTube
Aiseesoft Video Converter Ultimate is regarded as one of the best downloaders to download videos from YouTube. You can not only download SpongeBob on YouTub within few clicks, but also edit your downloaded SpongeBob episodes. You can also add audio track, external subtitle, and even watermark to the video. What is more, you can also enhance the video files for different devices.
Step 1 Download and install YouTube Downloader
Click "Free Download" from the official website and install the program. After that launch the program and click "Download" menu.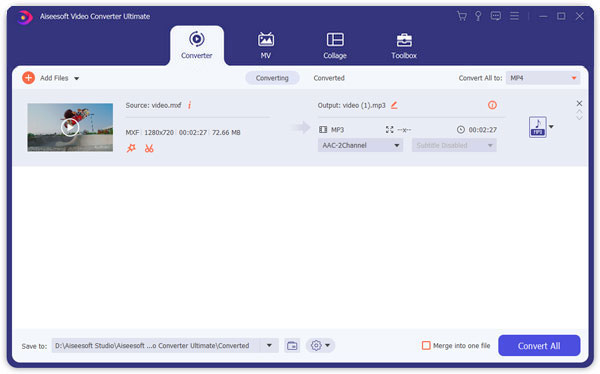 Step 2 Paste the URL of SpongeBob YouTube
Select all the link of SpongeBob on YouTube. You can paste the link of the episode and tap "Analyze" button. Select video option on the list and click "OK" button.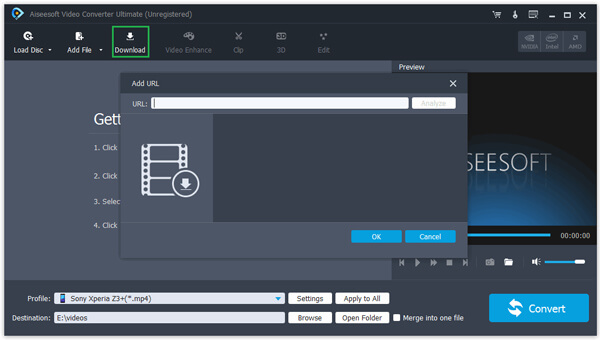 Step 3 Download SpongeBob YouTube
Choose the output format of the episode and make sure the destination to save your SpongeBob video. Select Convert to begin the process and wait for a while.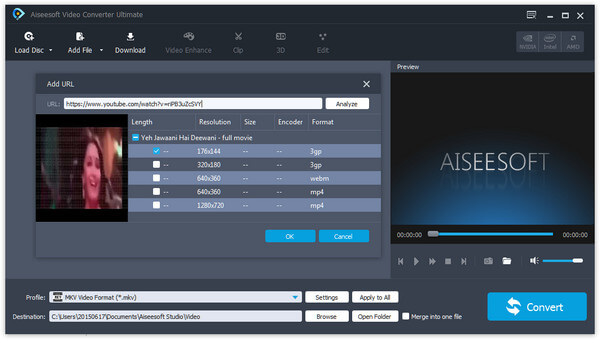 Part 3. 5 Episodes of SpongeBob on YouTube
There are many kinds of episodes of SpongeBob on YouTube which have a great appeal to you. And following episodes are selected to satisfy your needs and interests. Later, the article will recommend 5 popular episodes of SpongeBob on YouTube for you to consult.
Episode 1: SpongeBob in Real Life
You can watch SpongeBob in Real Life. In this video, you will see SpongeBob and Patrick returning to the real world and it is the brand new SpongeBob on YouTube. You will find their prototypes in this video and it is a good way for you to feel in such a reality. It should be an interesting video for your children to enjoy a different SpongeBob YouTube video.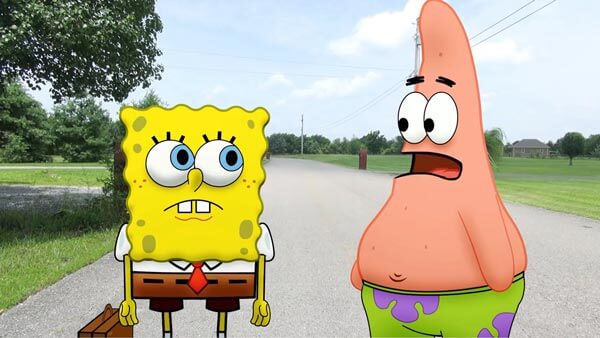 Episode 2: SpongeBob Squarepants Full Episodes
It is a concise but detailed video mainly describes SpongeBob Squarepants full episodes and movies. You will have a good time watching this cartoon movie in 2016. But there is some extra video games, which you are forced to preview them during SpongeBob YouTube video clips. Just drag the timeline to dismiss the part.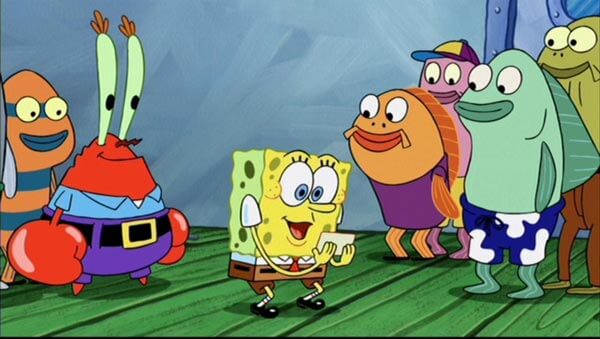 Episode 3: Top 10 SpongeBob Squarepants Moments
As a famous and well-known serious of SpongeBob Squarepants of SpongeBob on YouTube, it will display a great number of the funniest and most memorable moments among SpongeBob Squarepants, Patrick Star, Squidward, Sandy Cheeks and Mr. Krabs. You will have a good time appreciating their wisdom and good relationship.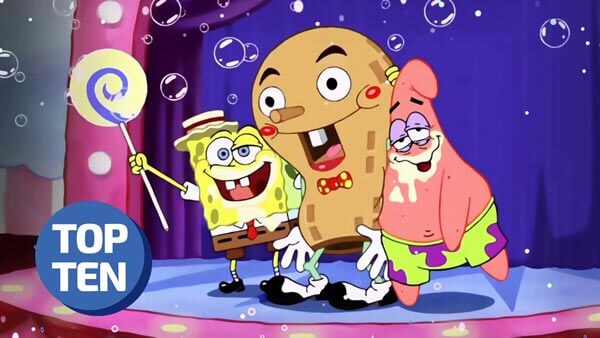 Episode 4: Evil Spatula of SpongeBob SquarePants
Also, Evil Spatula is very popular and interesting episodes of SpongeBob on YouTube. It contains ten episodes from season 9 and is based on the episode of the same name. This episode lasts about one hour, and you will experience something different because there is a guide for you.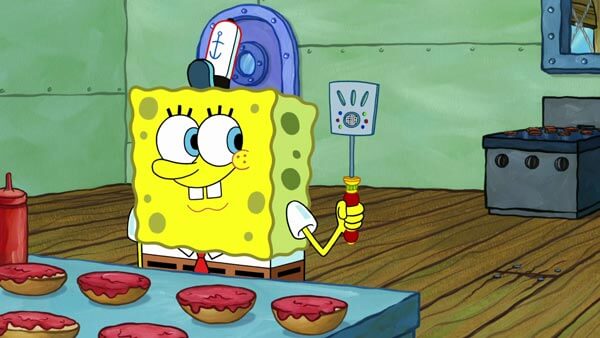 Episode 5: SpongeBob Squarepants in the Endless Summer
With the global temperature rising, are you in panic? In SpongeBob Squarepants in The Endless Summer, you will learn that global warming sounds like a picnic to Mr. Krabs and you will wonder whether Bikini Bottoms really can deal with the rising temperatures. Just have fun with the SpongeBob YouTube video clips now.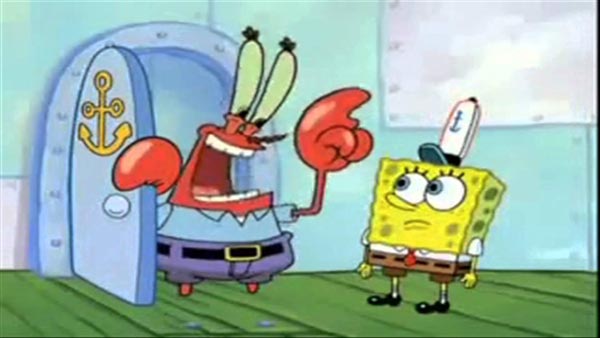 Part 4. How to Record SpongeBob on YouTube
Aiseesoft Screen Recorder is another useful and practical application, which assists you to quickly grasp the skills of recording your screen. Moreover, it can record the audio of your video at the same time. Also, you can only choose to capture the screen or audio of SpongeBob on YouTube. Do not worry about the quality of the output video or audio. You will fall in love with this type of tool once you download it to your computer desktop.
Step 1 Download and install Screen Recorder
Head to the Aiseesoft Screen Recorder website and download the program. After that install the program and launch it on your computer.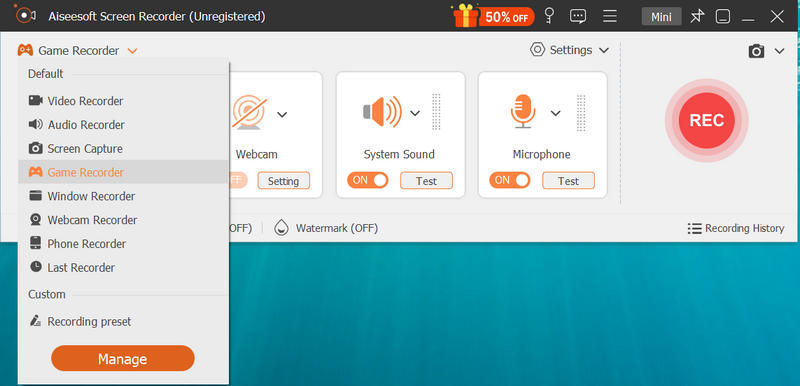 Step 2 Set up for recording parameters
Choose the recording area via customizing the screen size. Make sure to record audio of your computer system only in order to get the audio files of SpongeBob on YouTube.

Step 3 Record SpongeBon YouTube
Now you can click the "Rec" button to record the videos of SpongeBob YouTube. Just have a preview of your video and save it to your folder.
Conclusion
Aiseesoft Video Converter Ultimate and Aiseesoft Screen Recorder are both wonderful tools, which you download and record SpongeBob on YouTube. You can enjoy SpongeBob video with your computer offline or with other devices. Just enjoy watching SpongeBob on YouTube whenever you and your children are free. You will not regret downloading one of the applications. So download it onto your desktop and have a good time recording SpongeBob videos on YouTube!