How to Download, Install & Uninstall Spotify for Mac
Want the Spotify for Mac? Spotify is a digital music service. This music program enables you access to millions of free songs. Spotify provides two versions: free version that comes with ads and premium version that costs $9.99 per month. Before getting the Spotify for Mac, learn about its advantages and disadvantages:
Advantages of Spotify for Mac
• Powerful service for you to access to and enjoy music.
• You are enabled to manage music collection.
• Check out your friend's music preferences, etc.
Disadvantages of Spotify for Mac
• You are not able to enjoy music offline.
• No option to download or purchase songs you've listened on Spotify.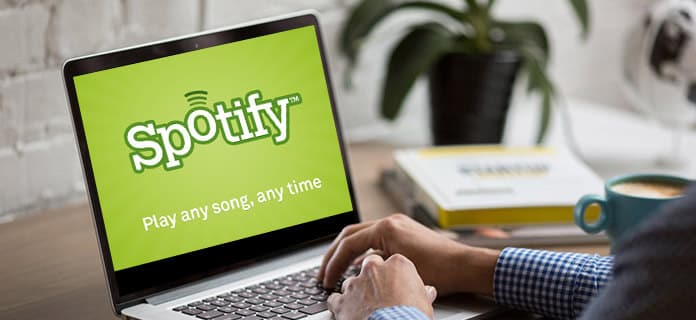 Download and Install Spotify for Mac
Part 1. How to download and install Spotify for Mac
When you manage to register for a Spotify account, you should be directed to a download page for Spotify for Mac. If the installation file doesn't automatically launch, you have to:
Step 1Navigate to Spotify download page and click the "Download" button now. The browser should prompt you to save the spotify.dmg file for Mac. The Spotify for Mac download file should soon appear in your "Downloads" folder or the fold you choose.
Step 2Double-click the spotify.dmg file to install Spotify for Mac. A window will pop up and it will prompt you to drag the Spotify icon to your Applications folder. Follow the instruction.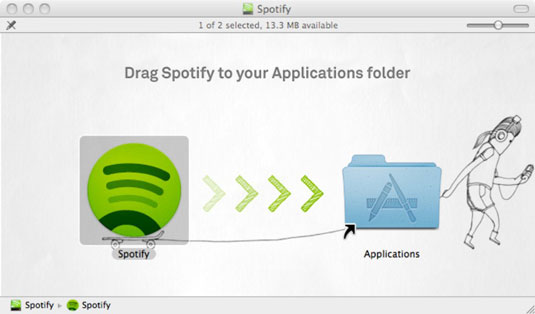 Step 3If a dialog shows saying that Spotify can't be moved because Applications can't be modified. In the "Authenticate" dialog, type the administrator's username and password into the text boxes, and then hit the "OK" button to approve the process and install Spotify for Mac again.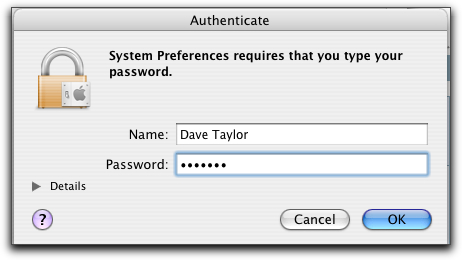 Step 4A dialog box will pop up, and it should ask whether Spotify can access your keychain. Click "Allow" button to give Spotify access to your keychain. This step don't need to enter the administrator password every time when you open the Spotify for Mac. But you will have to enter the password when the Spotify for Mac gets updated every now and again.
Spotify for Mac is now downloaded and installed in your Applications folder.
Part 2. How to uninstall Spotify for Mac
Spotify for Mac is great, but there are still many reasons for you that you want to uninstall it on your MacBook or iMac. If you want to uninstall Spotify for Mac to free up Mac space, this part will help you.
How to manually uninstall Spotify for Mac
Step 1Quit Spotify for Mac
Some users say that they are not able to uninstall the Spotify for Mac as the program is still running. Therefore, forcibly quit the Spotify for Mac before deleting by clicking "Go" > "Utilities" > "Activity Monitor", choose Spotify processes and click "Quit Process".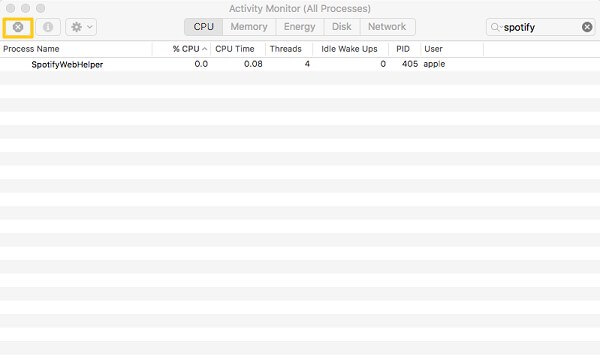 Step 2Delete Spotify for Mac
Click "Finder" > "Applications" folder, choose Spotify and right click to select "Move to Trash". Or if the Spotify is downloaded from App Store, you can delete it from Launchpad.
Step 3Remove related files of Spotify for Mac
To completely uninstall Spotify for Mac, you'll need to remove its associated files like caches, logs, preferences in Library folder.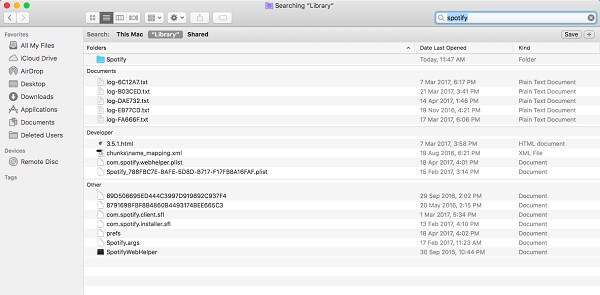 1. Press Command+Shift+G from the Mac keyboard to bring out "Go to Folder" window. Enter "~/Library/" to open Library folder.
2. Enter the word of "Spotify" to search related files in ~/Library/Preferences/, ~/Library/Application Support/, ~/Library/Caches/ folder and etc.
3. Move all related files of Spotify for Mac to Trash. Empty Spotify for Mac application and its files in the Trash.
How to uninstall Spotify for Mac in one click
Feel it troublesome to manually uninstall Spotify for Mac? Alternatively, you can uninstall Spotify for Mac using Mac Cleaner. As the professional data managing software, Mac Cleaner enables you to uninstall the wanted apps and delete relevant files on Mac. If you want to clean up junk files, large & old files, unneeded files from your iMac or MacBook, Mac Cleaner is also a best choice for you.
◆ Scan worthless cache data & logs quickly; Preview & delete all trash items; Quickly and safely regain more Mac space.
◆ Eliminate local email attachments; Remove unneeded iTunes backup files; Delete unnecessary localizations of apps.
◆ Scan all large/old documents, folders; Selectively delete worthless files; Smart filters for quick preview.
This program is able to show all downloaded apps on Mac and their related information like size, last opened time, etc, so that you can use Mac Cleaner to uninstall Spotify and its associated app files in one click.
Step 1Free download, install and launch Mac Cleaner on your Mac. This Mac cleaning tool also enables you to check your Mac status.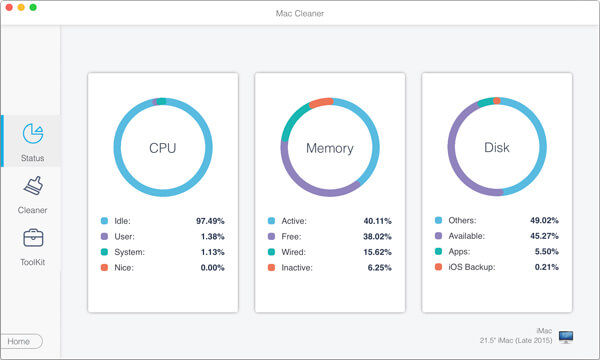 Step 2"Toolkit" of Mac Cleaner allows users to uninstall apps, optimize performance, protect privacy, NTFS, hide files, manage files, unarchiver, and test WiFi. By clicking "Toolkit", you can use "Uninstall" feature to remove Spotify from your Mac.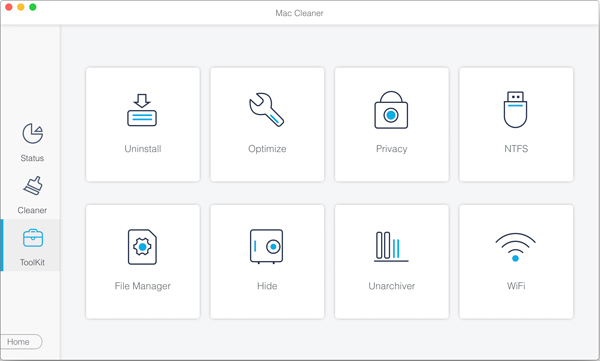 Step 3Click "Uninstall", then click "Scan" to scan apps installed on your Mac. After scanning, click "View" to check the details.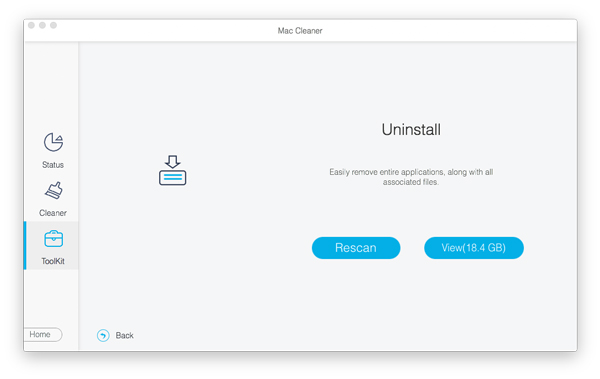 Step 4Find Spotify from the list and click "Clean" to uninstall Spotify on your Mac. With this powerful mac cleaning software, you can remove other apps easily.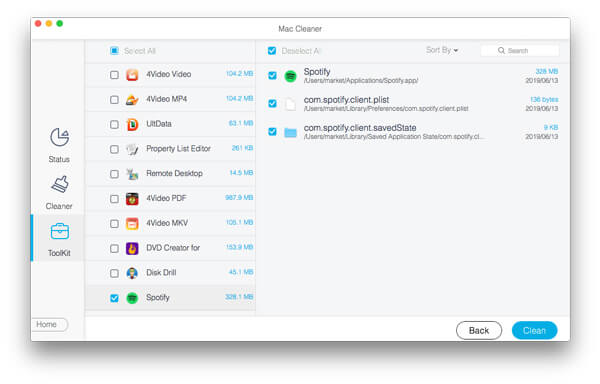 In this article, we mainly show you how to download, install and uninstall Spotify for Mac. You can leave anything you want to say down below.