How to Broadcast YouTube Yourself
Have fun while you surfing on YouTube for unlimited interesting videos? Do you ever come up with an idea that being a Youtuber and broadcast yourself on YouTube? Being ranked as the 3rd world's most popular website, YouTube provides you with a wonderful platform to upload your creative videos for millions of other users. What is more, you can even make a living by getting your videos viewed by visitors as many as possible.
Isn't it amazing? So a critical question comes, how can you broadcast on YouTube yourself easily? In order to achieve the goal, it is advisable for you to follow the process we offer below step by step. Now, let's move into how to broadcast yourself via YouTube.

YouTube Broadcast Yourself
Part 1. How to Broadcast Yourself on YouTube
This part is going to show you how to broadcast yourself on YouTube by several steps such as preparing video files for uploading, creating YouTube accounts, putting video tags and descriptions, customizing your YouTube channels and so on. The procedure seems complicated but once you put into practice you would find it easier and more useful than you suppose.
Before getting started, it is necessary for you to create a YouTube account and sign it up. Enter the link of YouTube in any of your browsers, and locate "Sign Up" in the upper right corner of YouTube's interface. Then follow the instructions to complete both creating account and signing up. From here, we can jump into the process of broadcasting YouTube yourself.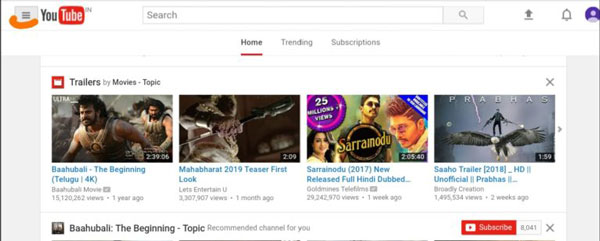 Section 1. Prepare Videos to Upload to YouTube
In the beginning, prepare the videos you want to upload to YouTube is part and parcel in broadcasting YouTube yourself.
You should know that not all videos could be posted on YouTube. According to its rules of 2015, videos can't be uploaded unless they are no more than 15 minutes long and under 2 gigabytes. But fortunately, you can increase you upload limits by verifying your YouTube account. What's more, nowadays YouTube accepts a variety of different video formats range from basic to advanced videos. So you do not have to worry about that.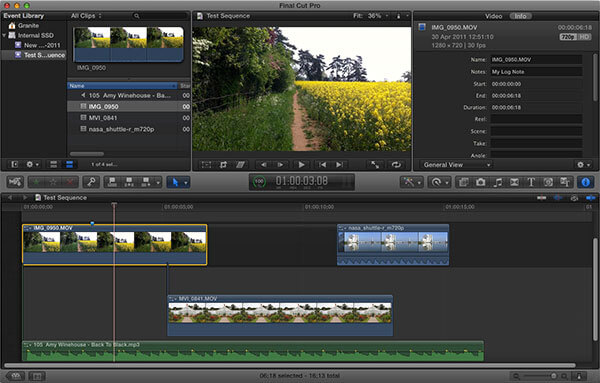 Section 2. Upload Your Videos to YouTube
Once your videos are well prepared, you can upload it to YouTube now. If you want to upload video from your PC, just click the "Upload Video" button. Then choose the one you want to upload from the pop up page that shows a list of usable video files on your computer. The time of upload depends on the length of the video.
Now you should enter some important information about your video, such as its title, tags, and descriptions. Good and interesting YouTube video information leads much more visitors to your video and channel. So you'd better think carefully about these information because they play a vital part in helping you broadcast yourself on YouTube successfully. We advise you to use eye-catching title, appropriate and relevant tags and brief but decisive descriptions to perfect broadcasting YouTube yourself.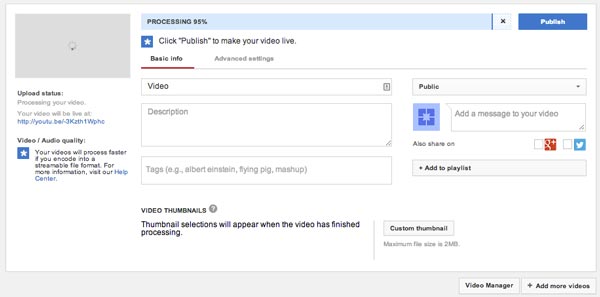 Section 3. Personalize Your YouTube Channel
Your YouTube Channel contains all the videos you uploaded on YouTube. It is a good place where other visitors can view all your creations and also enable you interact with fans with tremendous fun.
What you should do to customize your YouTube channel? There are many things you can do. Go to "My Channel" > "Channel Settings" to personalize appearance and settings, you can add some images or choose a more beautiful layout.
So now, since your video is already uploaded automatically to your nicely decorated personal channel, that means you are broadcasting yourself on YouTube. Congratulations!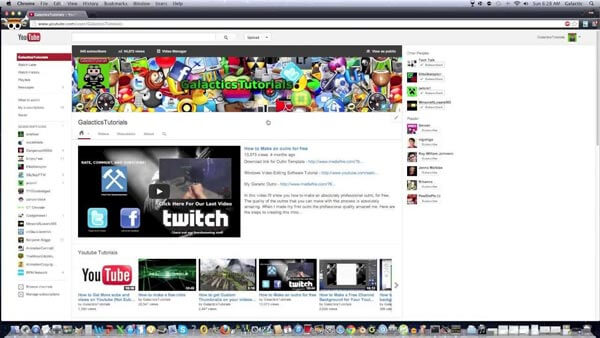 Part 2. How to Record YouTube Videos
Besides broadcasting yourself on YouTube, you may want to directly record some videos on YouTube when you see interesting or helpful ones. What should you do? You can simply record any YouTube videos you like under the help of a professional program. Luckily, Aiseesoft Screen Recorder, as its name implies, is an excellent app designed for screen recording. It is the easiest and most professional screen recorder, which can help you record both your screen and audio within just a few clicks.
Step 1 Download and Install Screen Recorder
Go to your browser or any accessible software market to download this software online and install it by following the detailed instructions of installing given by Screen Recorder.
Step 2 Record YouTube video
Run Screen Recorder on your computer and open the web page of YouTube video which your want to record at the same time. Now arrange the size of the recording screen and drag it, of course, the capture frame, to cover the video. If you feel like to record all of the web page, there is an option for you to achieve this, just click "Full screen" in the interface. This will help you capture and record the whole screen easily.

Step 3 Set the Audio Source
Now, you can choose to use the System Audio and the microphone while you recording YouTube videos. If you are afraid of the harassment to video quality caused by the noise around you, just turn off the microphone and turn on the system audio.

Step 4 Start Recording YouTube videos
Tap on "REC" on the right side of this video screen to start recording video online on YouTube. There will be a three-second countdown for you to finally check if your sections and settings are all set, after this it will start record automatically.
Step 5 Save YouTube broadcast yourself
Once the recording process is completed, you can save it and preview or watch the completed video on your PC with less limitation. You can even edit it if you have the permission of the original Youtuber.
Part 3. Reliable Software of Downloading YouTube Videos
In addition to broadcasting yourself on YouTube and recording wanted YouTube videos, here is a more efficient and easy way for you to keep wanted YouTube videos. That is to download online videos from YouTube. How? We may as well recommend you to use a professional and wonderfully YouTube downloader, Aiseesoft Video Converter Ultimate.
1. Download videos from online streaming sites to computer, such as YouTube, Vimeo and more.
2. Add subtitles, external audio and other elements to broadcast yourself on YouTube.
3. Improve the video quality and reduce the video shake in order to have a better viewing experience.
Conclusion
When you need to have a YouTube channel to broadcast yourself, you can set up a YouTube account, and then prepare videos, upload them and personalize the videos. What is more, you can also download or record some YouTube videos to enrich the videos in your channel or as part of the video clips.