The Optimum Ways to Pair YouTube Videos to TV
YouTube is a famous and popular website full of a wide range of videos which greatly satisfy users' needs to acquire varieties sources of videos. However, you may aspire to know how to pair those videos from YouTube to your smart TV so as to get better watching experience. When it comes to pairing YouTube videos, it hits you that Chromecast might be a good choice for YouTube pair.
But it is not portable enough for you to take to wherever you go. And it might cost you some money. You may not know the powerful functions of YouTube app. It is of great help to assist you to stream your videos directly to your smart TV and play them. In what follows, the article will elaborate simple and useful methods for you to pair videos from YouTube easily and efficiently.

Sony Converter for Mac
Part 1: How to pair YouTube to TV
YouTube app is an easy-to-use application designed primarily for watching videos. But it not only owns the capability to play videos, it can also pair YouTube videos to your smart TV with just some simple steps. You are able to explore more features and functions of YouTube app and obtain much more fun. With a user-friendly interface, you definitely have a good knowledge of the application as soon as possible. Next, the detailed tutorials will be introduced about how to pair YouTube videos to smart TV.
Step 1 Connect YouTube and TV with YouTube App. Download YouTube app on your smart TV to find YouTube app in your smart TV to pair YouTube TV. After that you can click "My YouTube" icon and enter the next interface.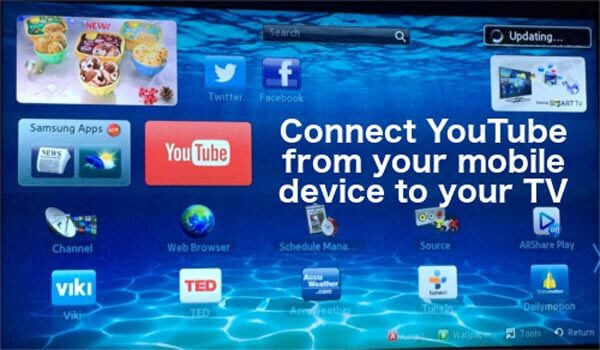 Step 2 Choose the box of Pair awaiting the appearance of nine digital codes. Open a browser on your device and search youtube.com/pair. Enter the nine digital codes on the Add Screen interface.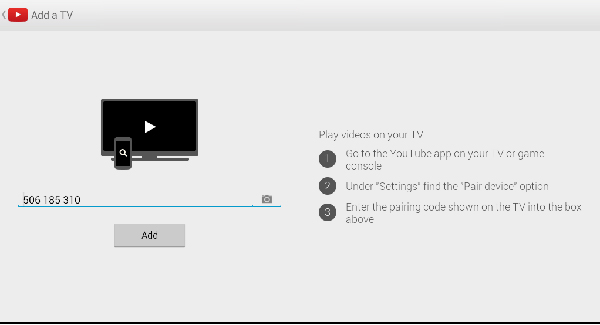 Step 3 Entitlethe screen based on your preference. Wait for the connection between your smart TV and other device and TV automatically. You will see the accomplishment of successful connection.
Step 4 Begin preparing your videos from your Android or Apple products. Choose the video and you can have a cozy time watching it on a big screen to pair YouTube to smart TV accordingly.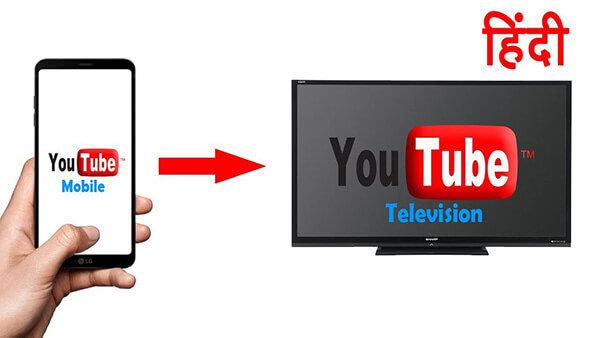 Part 2: Download YouTube videos if YouTube can't Pair
What should you do when you can't pair your videos from YouTube? When such a situation happens, what matters most is that you can download YouTube videos so you can also have a good time replaying them on other devices or immediately streaming them to your TV. And if YouTube cannot pair, you are able to take downloading YouTube videos as an alternative.
Step 1 Copy the URL of video
Go to the official website of ClipConverter.cc.Enter the URL of the YouTube video you want to download.
Step 2 Choose the output format
Ensure the final format of your video and click "Continue".Wait for the redirecting and choose the sort of the media.
Step 3 Adjust the output files
You are able to choose high definition, high quality or standard quality.Name the video and select ensure the output format.
Step 4 Pair YouTube files on TV
Click "Start" box to accept terms of use and wait for a short while. After that you can pair YouTube files on your smart TV.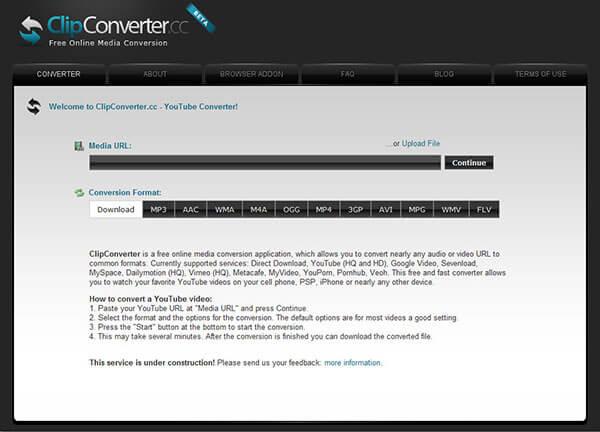 Of course, there are other YouTube converting websites to download YouTube videos, such asClipGrab, KeepVid, TechRadar, Savefrom.netand so on. As for the case, you can pair YouTube files without connecting different devices.
Part 3: Better Software Help You Design Your Personal Video
You may need a wonderful editing tool for your further watching. Aiseesoft Video Converter Ultimate is equal to its fame and it enjoys great reputation among users. It greatly helps users edit the downloaded videos, making it easy for you to enjoy some clips of the videos and better save them. In addition to it, you are allowed to choose the format of the output from over 300 formats for free. What is more, you can also burn the videos to DVD and then insert it to your TV console. The above methods mentioned are very helpful and practical if you cannot manage pairing media in YouTube to other devices. The subsequent instructions might as well be beneficial for your use.
Step 1 Download and install the program
Download and install the latest version of Aiseesoft Video Converter Ultimate.Wait for the installation and launch the program on your computer.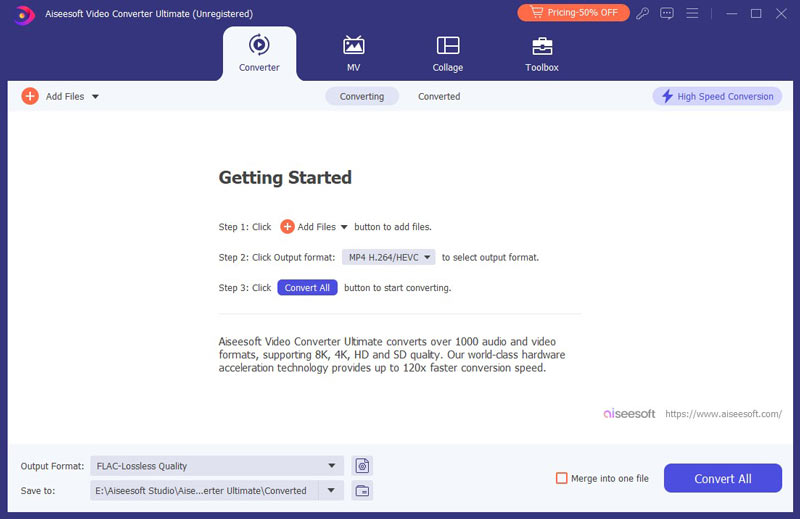 Step 2 Add the URL of the YouTube video
Click the "Download" menu to copy the URL to the program, after that you can click the "Analyze" button to extract the YouTube videos with different formats.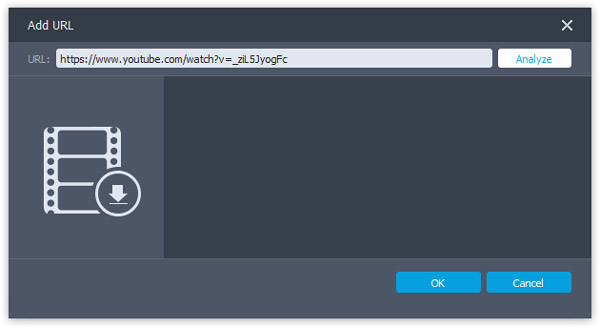 Step 3 Download YouTube video to pair
Choose the desired video format, after that click the "OK" button to download YouTube video files to pair on your smart TV.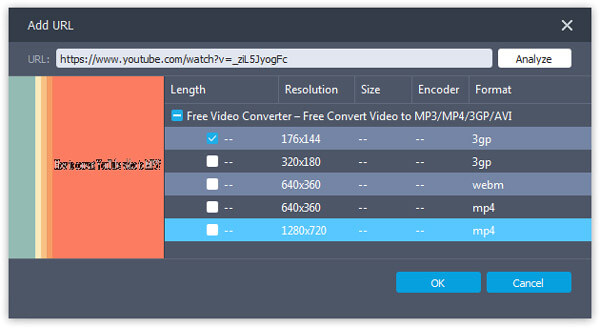 Step 4 Adjust the output video effect
Click the"Edit"menu to customize the video, such as rotate, crop, add watermark and other video effects. Preview the output video format.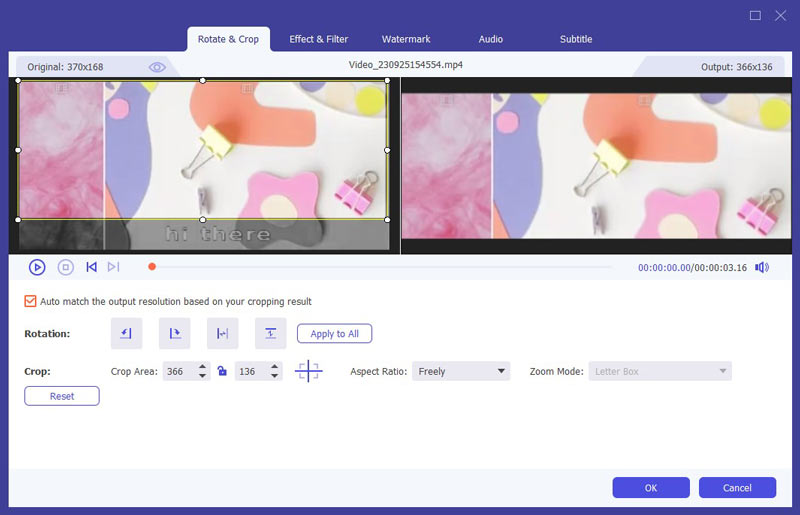 Step 5 Pair YouTube to smart TV
What is more, you can also customize the video according to smart TV. Of course, you can also create playlist for the YouTube files. It should be an ultimate program to your smart TV.
Conclusion
Just as you can see from the above article, so many methods are recommended for your better vision experience by paring videos from YouTube to other devices. After checking more details from the article, you must master the core of pairing YouTube videos to smart TV and when YouTube app fails to pair to any other device, you can also make use of other methods to transfer the videos to the device you want to play the video in. In addition, Aiseesoft Video Converter Ultimate is very fabulous software which can add more pleasure when you are playing the YouTube videos. Sincerely hope you can obtain more fun when pairing YouTube videos to some other devices!