Best Methods for Replaying YouTube Videos
YouTube is a well-known and fabulous video library full of a wide range of videos. But what troubles you most is that you aspire to replay your preferred videos in YouTube automatically with easy. However, you are asked to click more options to replay YouTube videos, thus making it uncomfortable for your replaying videos from YouTube.
The article will introduce different approaches for you to replay YouTube videos. You can use browsers to play YouTube again, online YouTube replay tool and professional YouTube downloader are also the solutions you should take into consideration.

YouTube Replay
Part 1. YouTube Replay on Firefox
Firefox is considered to be one of the most useful and fastest browsers for Mac and PC users. As a powerful and practical as well as new engine with a wonderful performance, Firefox has a gorgeous and friendly interface for users, which helps users master its functions as soon as possible. It is advisable for you to go to Firefox Add-ons website to find a helpful tool named YouTube Video Replay for YouTube videos replay. YouTube Video Replay mainly focuses on making it easy for users to replay precious and valuable videos in YouTube. Just acquire more details about the videos replaying from YouTube in Firebox Add-ons.
Step 1 Go to the Firefox Add-ons website and click "Extensions". And then you can search for "YouTube Video Replay" to access the add-on for FireFox.
Step 2 Hit "Continue to Download" and enter the next interface. Read through the subsequent passage and start download. You are supposed to click Accept and Install icon under this passage.
Step 3 Wait for a short while for the installation and prepare your videos. Simply open the Firefox browser and go to the YouTube website.
Step 4 Tap Replay to choose Loop shots of your videos or entire movie. You are allowed to adjust the time and length of the videos. Click Loop it and the video in YouTube will be replayed.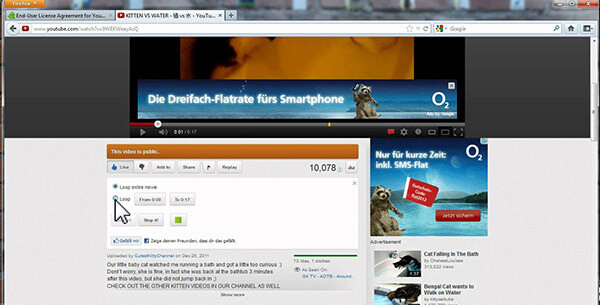 Part 2. YouTube Replay on Chrome
Similarly, Chrome is also regarded as the most widely used and secure as well as fast browser. You are allowed to customize your personal style of the interface and extensions of the Chrome. You may not know that Chrome is able to help you to replay videos in YouTube with ease. There exist different kinds of apps in chrome web store and it is easy for you to find YouTurn which was designed mainly to assist you have a good command of the knowledge of YouTube videos. Besides, you can replay videos in YouTube. Here come the specific tutorials for your further reference.
Step 1 Enter the chrome web store and find YouTurn in Chrome extension page.
Step 2 Add this application to the Chrome and tap the box of Install later.
Step 3 Prepare your preferred videos in YouTube and turn on the YouTurn icon.
Step 4 Start to enjoy your replaying YouTube videos tap the gray icon if not used.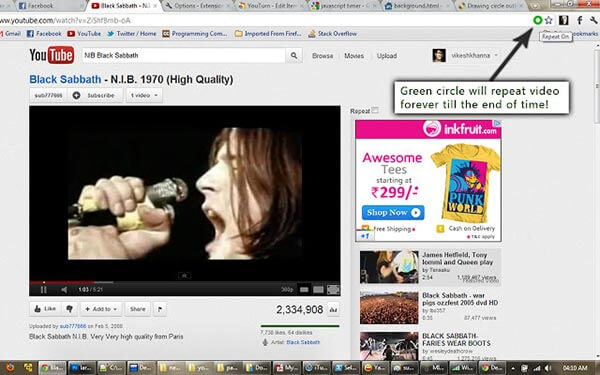 Part 3. Online YouTube Replay Tool to Replay YouTube
If you are looking for an online tool for YouTube replay, you cannot miss TubeReplay. It is of great use and necessity to possess it for the reason that it can greatly help you to watch your favorite YouTube video over and over again without pressing replay, which gives you great convenience to admire and appreciate your preferred videos replaying in YouTube. Next, steps will be explained to remove your unnecessary questions and problems.
Step 1 Prepare the URL of the YouTube video.
Step 2 Enter the saved URL of the YouTube.
Step 3 Click Replay icon to enter the video interface.
Step 4 Enjoy your favorite videos constantly.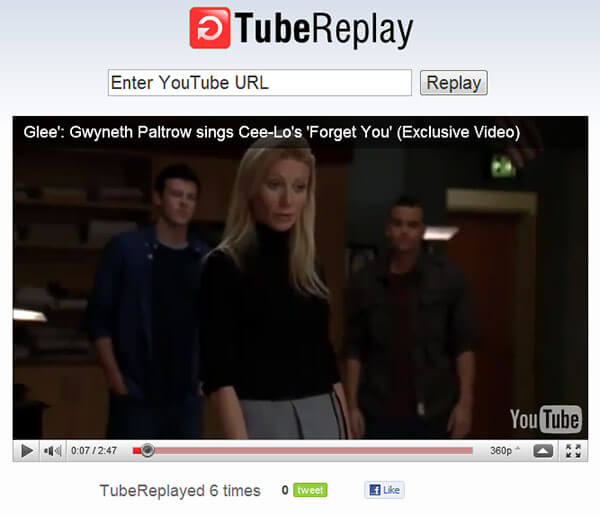 Part 4. Download YouTube Videos for Replaying
It is recommended to download videos in YouTube for replaying and even without Internet, which you are able to replay the YouTube videos at your wish. What is more, you can also own the capacity to only replay some of your favorite clips.
1. Download YouTube for replay without Wi-Fi, district and other restrictions.
2. Add more video or audio files from online streaming sites or devices.
3. Further edit the videos by adding captions, audio track and external subtitles.
4. Enhance the YouTube video for replaying with a better quality and brightness.
Step 1 Download and install the program
Download and install the latest version of Aiseesoft Video Converter Ultimate on its official website. Both the Windows and Mac versions are available. Once you installed the program, launch the YouTube downloader.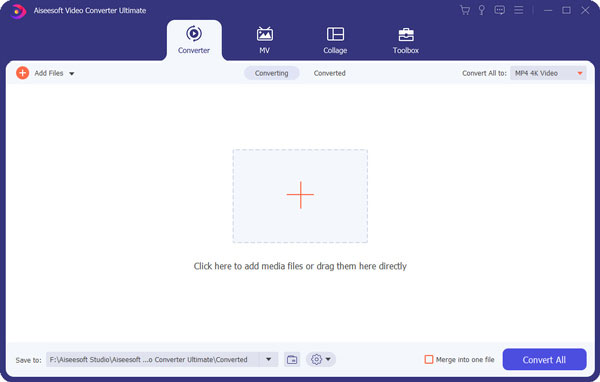 Step 2 Paste the YouTube videos
You can copy the URLs of replay YouTube files and then paste the URLs to "Download" section. After that click the "Analyze" option to analyze the videos you want to download from YouTube.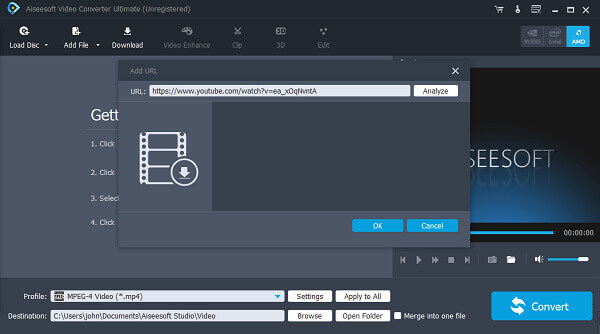 Step 3 Download replay YouTube videos
After that you can choose the desired YouTube video format and resolution. Once you downloaded the YouTube video, you can replay YouTube video without Wi-Fi connection or on any devices without problem.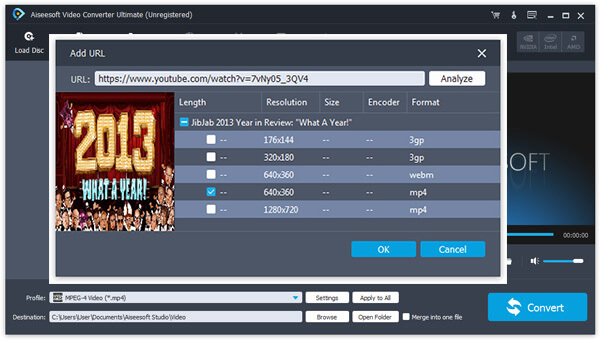 Conclusion:
As the article suggests, when you need to have YouTube videos replaying, you can simply use the browser plugin to achieve the goal. As for the case, you can enjoy them online for repeating again and again. There are some online solutions to repeat YouTube videos. In order to replay YouTube videos without any restriction, Aiseesoft Video Converter Ultimate should be one of the best programs you need to take into consideration. It not only downloads the YouTube videos for replaying, but also enables you to convert to the desired optimal video formats for devices. When you have other query about YouTube video replaying, you can share more detailed information in the comments.