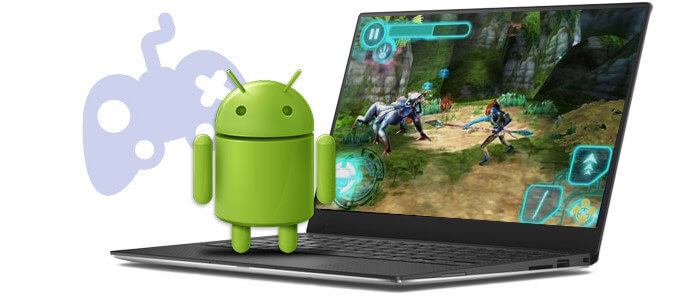 For many a fanatical gamer, playing games on PC would be much better than tapping on the screen for gameplay, less considering something like battery life, storage memory, specs and others. Android is home to various fabulous games. There are numbers of Android games that overrun Google Play. However, many of them provide no desktop counterparts for game fans. How can you play Android games on PC? Actually, what you need is just to install an Android emulator, so that you can easily get access to Android games on your PC. What is Android emulator for PC? How can you find a best emulator for Android? This article is prepared for you.
Part 1. Best Android games in 2017
In the first part, we'd like to list 15 best Android games in 2017.
No.
Android Game
Logo
Price
Score
1

Fallout Shelter

Download site:
For Android

Free
2

Geometry Wars 3: Dimensions

Download site:
For Android

$9.99
3

Crashlands

Download site:
For Android

$4.99
4
Free
5

Hearthstone Heroes of Warcraft

Download site:
For Android

Free
6

Grand Theft Auto: San Andreas

Download site:
For Android

$6.99
7

Pokemon Go

Download site:
For Android

Free
8

Minecraft: Pocket Edition

Download site:
For Android

$6.99
9

Riptide GP games

Download site:
For Android

$2.99
10

SOULCALIBUR

Download site:
For Android

$13.99
11

Telltale Games

Download site:
For Android

Various
12

Square Enix Games

Download site:
For Android

Various
13

The Room Series

Download site:
For Android

Various
14

UNKILLED

Download site:
For Android

Free
15

This War of Mine

Download site:
For Android

$14.99
Part 2. What is the Android emulator
Acting like a virtual hardware operating Android OS, Android emulator for PC enables you to modify, test and utilize Android apps on PC. As long as you download and install an Android emulator with multi-core features, you can access and play any app running such operating system on PC without using a physical device. Want to play android games on PC? Then Android emulator can help you realize it, so that you can enjoy a great Android game experience with using the keyboard and mouse.
Part 3. Best Android emulator for Windows PC
Bluestacks
Bluestacks has always been a good choice for Android game experience on PC. The emulator upgrade to Bluestacks 2 with much more stable and faster functions. Bluestacks features setting a location and shaking the screen and others that its predecessor does not have. It's commercial to gamers, but it works indeed well to emulate the android applications on PC. Without much RAM, you can download it free to your computer, with an optional $2/month subscription if you download applications from Bluestacks sponsors.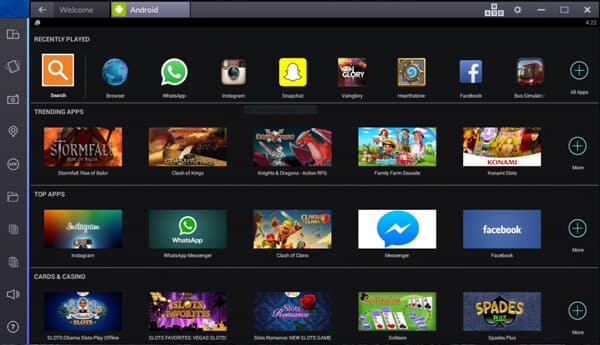 Leapdroid
Leapdroid is another excellent choice. This emulator has basic features to adopt a virtual machine to create an Android experenice on your PC. with a diligent development team, leapdroid innovates and optimizes the performance when you play Android games on computer. It operates fast and smoothly, and works perfectly on gaming benchmarks. With the default root access, Leapdroid is highly compatible with almost Android game apps.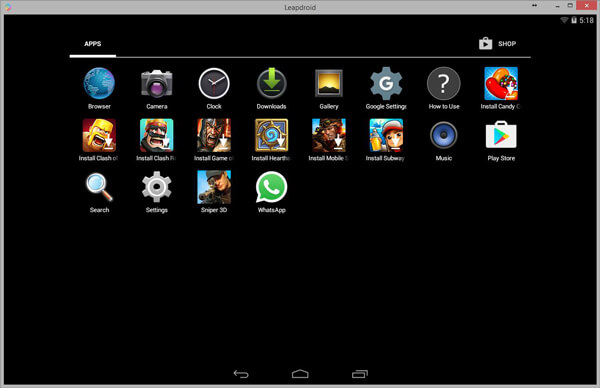 Andyroid - Andy Emulator
I guess you may be familiar with Andyroid - Andy EmulatorThough this Android emulator has some issues previously, but it has successfully upgraded its performance and acted as a counterweight to other emulators like Bluestacks. With the program, you can remotely control the game, run Android social applications like WhatsApp, Snapchat, Android SMS app and more on your PC.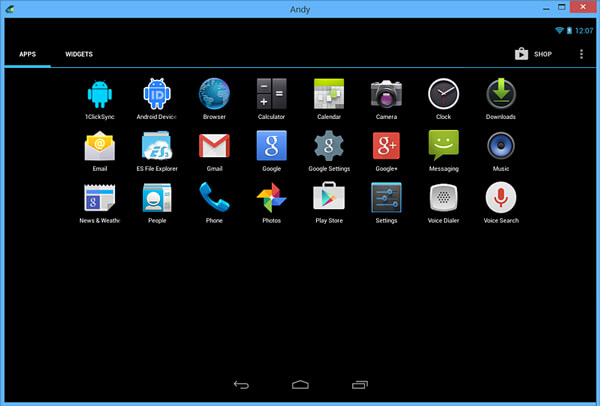 5
Nox App Player
Catering to game lovers, Nox App Player is also one of the best Android emulators for PC. With its additions and utilities, gamers can use their keyboard and mouse to control the Android games on PC instead of limitedly tapping on Android device screen. With extreme compatibility with Windows 10/8/7 and highest performance, Nox App Player has been considered as the one of the best way to play Android mobile games on PC. Besides, it's also totally free.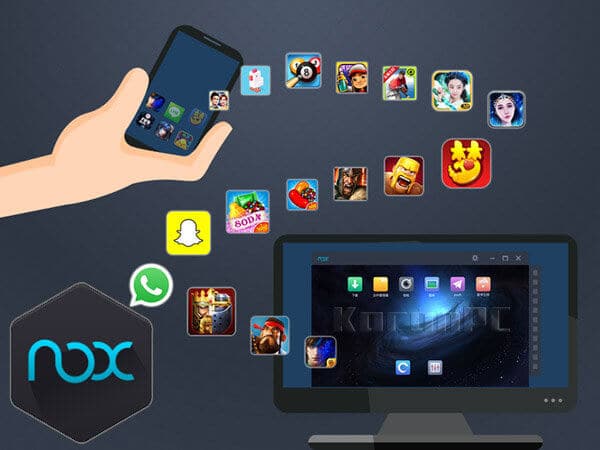 AMIDuOS
AMIDuOS adopts new concept pay much attention to itself to Android experience for PC gamers. Compatible with Windows 10/8/7 PC and tablets, AMIDuOS operates very fasts and performs on PC without any limitation. It can support almost available Android apps. Supporting 3D acceleration, gamers can have a great Android gameplay in 3D effects. Adopting Windows OpenGL, this Android emulator enables you to play the most graphics-intensive games. It has two version types-Lollipop and Jellybean. You can have a free trial for 30 days.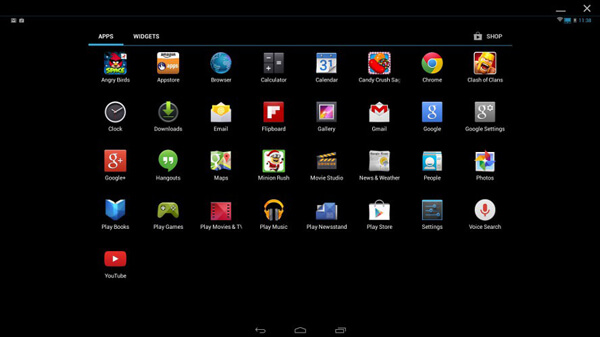 Droid4x
The next emulator is Droid4x, which has fabulous compatibility, performance and gaming controllability. Many gamers love it because it manages to make numbers of Android games and apps as PC desktop experience. Droid4x has achieved breakthrough in graphic rendering and Android kernel, and solved issues in ARM apps operating in x86 framworking, supporting 99% available Android applications and games. Some gamers respond that Droid4x is better than Andy or AMIDuOS for Android gameplay.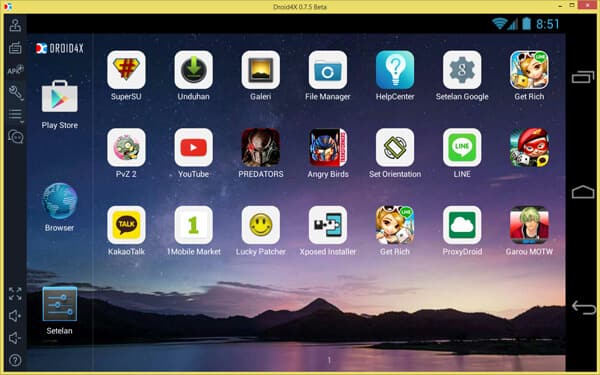 Genymotion
Genymotion is an excellent emulator to successfully simulate more than 3000 virtual device configurations to guarantee users an Android experience. It is a powerful Android emulator for kinds of devices in various Android versions. Genymotion is more than an emulator, and it can test the Android app with numbers of charge levels and use the GPS widget to test and develop the applications. It can work on Windows, Linux and Mac OS.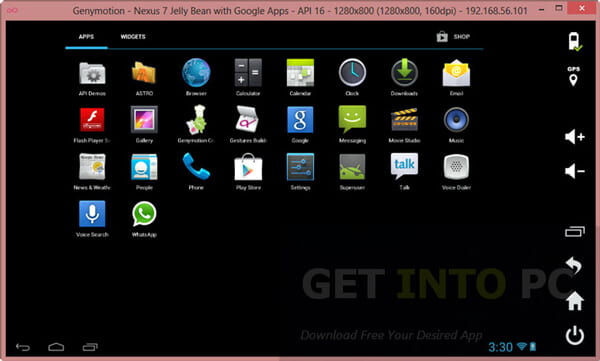 MEmu
MEmu is another good Android emulator for Android gameplay for PC. It is compatible with Intel and AMD chipsets. It has built-in root access and a sidebar that comes complete with various extra features. It's not bloated well on benchmarks. It's a nice replacement for many other Android simulators, especially when you want a combination for both productivity and gaming.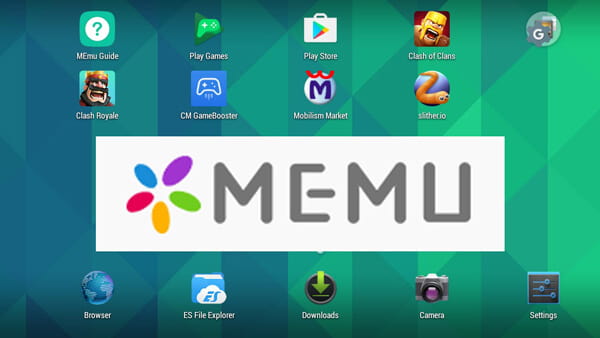 YouWave
YouWave is one of popular Android emulators for PC. Like most Android emulators, it work basically the same way to use a virtual box. And it also enables you to play Android apps and games on devices that are not running Android OS. It allows you to utilize almost all Android app like the way that you could on the Android smartphone, as longs you connect your Android device and download Android apps onto PC.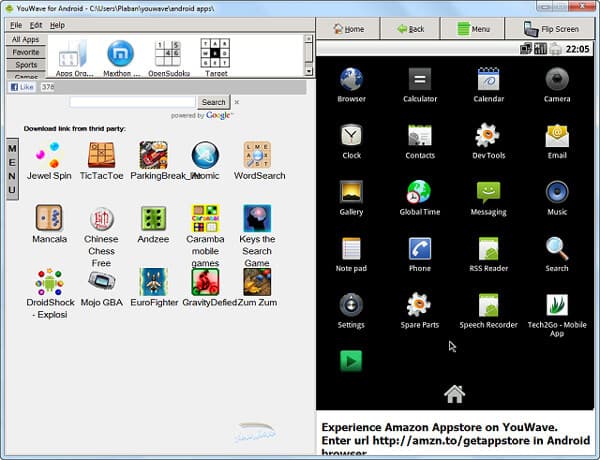 Xamarin Android Player
Xamarin Android Player is lesser popular, but it can work greatly and give you the excellent Android experience when you want to play Android games on PC. Almost bugless, the Android emulator is mainly devoted to its programming service and performance. Like many emulators like Andy Emulator and Genymotion, Xamarin also needs Virtual Box dependencies.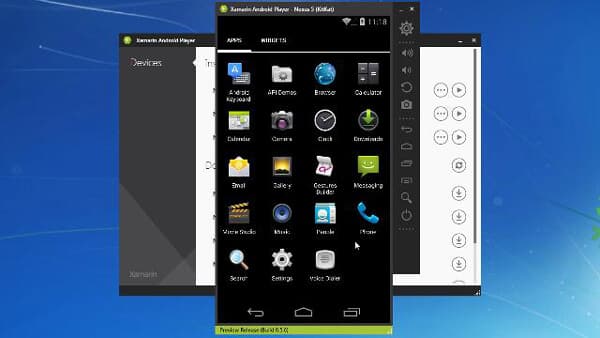 In this article, we mainly list 15 best Android game apps in 2017 as well as 10 best Android emulators for PC. Whatever you need, hope you can experience the best Android gameplay!