How to Clear Documents and Data on iPhone
When you use up all storage space of your iPhone, you have to clear some unwanted or unnecessary documents and data on the device. However, if you have no ideal about what Documents & Data is taking up more and more the memory storage and what should be kept on the device, it may turn out to be a big bother.

Clear Data on iPhone
This tutorial is exactly going to give you a detailed instruction about how to clear undesired data on iPhone. Besides, it will also tell you what is Documents & Data on iOS device. Now, follow the step-by-step guides below to learn how to make it.
Part 1: What is "Documents & Data" on iPhone/iPad/iPod touch
Before clearing unwanted data in your iPhone/iPad/iPod touch, it is recommended for you to have a better understanding about what "Documents & Data" is.
Generally speaking, when you download and use some third-party applications on iPhone, there will inevitably some extra data created by the apps, which will be stored in its Documents and Data folder. And the Documents & Data commonly concludes the following: junk files, browser history, cookies, logs, cache files, photos, videos, download data and so on.
You may get surprised that most of the installed apps are only tens of MBs, but its storage does takes too much in your iPhone. Actually, what eat up the memory of your iOS device is not the installed app, but the documents and data created by these apps. For example, to improve your browsing experience, cache in Safari will store the accounts and passwords that you signed in in each websites. Consequently, these cache data will accumulate and take up extra storage, thus bloat the storage system, which is why you need to clear these documents and data from iPhone.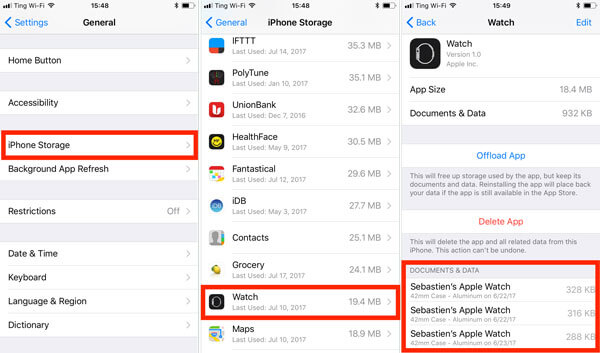 Part 2: How to clear documents and data on iPhone
In most cases, you can clear app data on iPhone or iPad through the two solutions mentioned below, both of which are easy to handle.
Solution 1: Clear app data on iPhone via "Documents & Data" folder
Step 1 Open Settings app
Launch Settings app on your iPhone, a gear icon on a grey background, which is on the home screen on your iPhone or iPad. Then tap General option.
Step 2 Select "Storage & iCloud" option
When you see the option of Storage & iCloud in the general folder, simply tap it to clear app data on your iPhone.
Step 3 Check storage management
Next you can click on the Manage Storage option in the lists of Storage header to check the detailed information of all the applications installed in your device, such as memory space.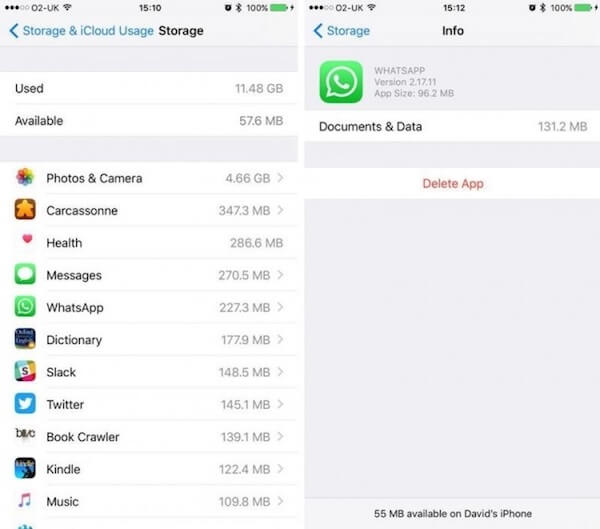 Step 4 Delete app data in iPhone
From here, you can select a certain app and clear a specific data on your iPhone/iPad, such as deleting the watch history as well as search history data in YouTube, removing cache data in Facebook and so on.
Note: Due to strict Security Protocols of Apple devices, you can only delete part of documents and data in your iOS device by following this method.
Solution 2: Clear app data on iPhone via uninstalling and reinstalling apps
Step 1 Locate an app
To clear app data in your iPhone, find and locate a certain app that eats too much storage space in your device.
Step 2 Long-press the app
Long-press on the app icon until there is a cross on the upper left corner of the app icon. Simply tap on the little cross, and confirm this decision by click on "Delete" button.
Step 3 Reinstall the app
Now you have uninstalled the app and clear its app data on iPhone successfully. And now you can go to App Store to search and reinstall this app again.
Note: This method will delete all documents and data related to the app in your iPhone, which can never be recoverable. Thus you'd better back up your iOS device beforehand.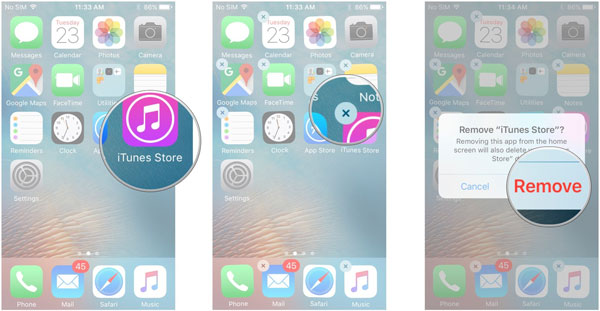 Part 3: How to permanently clear data on iPhone
If you are looking for a better solution to permanently clear documents and app in your iPhone/ iPad, what you need is exactly a professional erasing program. Aiseesoft FoneEraser should be the best choice for you to take into consideration. FoneEraser is rated as the most useful and powerful utility to erase all content and settings permanently and thoroughly from iPhone, iPad and iPod Touch, certainly including documents and data files.
Key Features:
FoneEraser provides 100% promise to erase all files and data without no recovery possibility.
It will remove all undesired documents and data from all apps safely and securely, without personal information tracked.
This software gives you three erasing levels optionally to clear documents and data on your iPhone/ iPad or iPod Touch.
After understanding the detailed features about Aiseesoft FoneEraser, now follow us to learn how to use this app to clear data on iPhone permanently:
Step 1 Install FoneEraser
Firstly, free download the program in your computer, and follow the instructions to install it. You are suggested to backup data and file beforehand to prevent this app wipe out all your content and settings in iPhone.
Step 2 Connect iOS device to computer
After launching the program, connect your iPhone to the computer via a USB cable. Once connected, it will detect and scan your device automatically.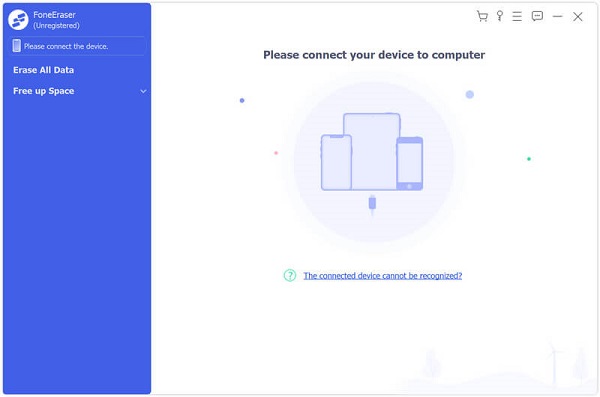 Step 3 Choose erasing level
Next you can choose the different mode that you are going to apply to clear unnecessary documents and data on your iPhone. There are low, medium and high levels for you to apply.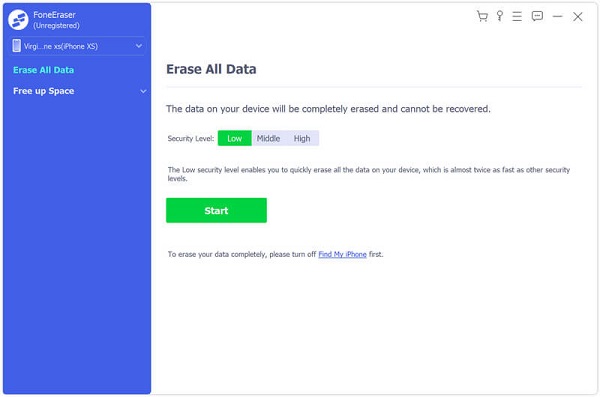 Step 4 Start clearing process
After all is set, simply click on the "Start" button to clear selected data permanently in your iPhone/iPad. Once the cleanup is done, you will find your device running much faster than before.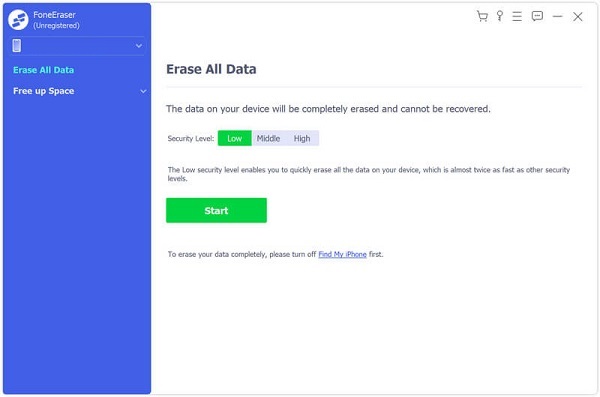 Conclusion:
Follow solutions mentioned above, you must learn the correct steps to clear documents and data from your iPhone and iPad. Believe me, Aiseesoft FoneEraser will never disappoint you. If you have more thoughts about how to clear data on iPhone, you can share them in the comments. And do not forget to share this passage to your friends if it helps you to some extents!