That's How a Beginner Controls Mac from iPhone Remotely in 2023
"Can I use my iPhone to control my Mac?"
"How can I use my iPhone as a mouse?"
"Is there any way to control iPhone from PC without jailbreak?"
There are many similar questions about controlling your computer from your iPhone.
Well, the answer is "Yes". You can remotely control a Mac computer with your iPhone wirelessly.
In another word, you can sit on the sofa and switch channels on Mac effortlessly.
Then here comes the question, how to establish the connection between iPhone and Mac?
Fortunately, this article explains detailed steps to control Mac from iPhone. Thus, it's OK if you have no tech background. Just do as the following paragraphs tell. Later, you can turn your iPhone as a remote mouse for your laptop with ease.

Control Computer from iPhone
Part 1: How to Control Computer from iPhone
This section will take VNC Viewer as an example to remotely control Mac with iPhone. Actually, you can install other desktop sharing software to control iPhone from PC without jailbreak, too. Now, let's read together to figure out the detailed steps.
Step 1 Copy your computer name and local hostname
Head to the "System Preferences" gear icon in grey on your Mac computer. Choose the "Sharing" option in the third line.
You can see your current computer's name on the top. Write down on your notebook. Click the "Edit…" icon below. You need to take a note of the local hostname, too. Do not skip this part. Later, choose the "Cancel" icon to exit the window.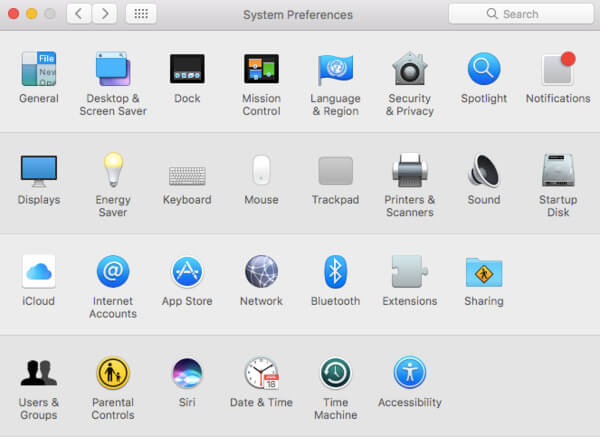 Step 2 Enable screen sharing on Mac
Trigger the "Screen Sharing" option to the "On" state. You need to check the small box before "Screen Sharing" in the left panel. Consequently, you can see a green dot in the related place. Then choose the "Computer Settings…" option. Check the option before "VNC viewers may control screen with password". You will be required to enter the password. Choose "OK" to save your change.
Step 3 Sign into your RealVNC account on iPhone
Search VNC Viewer in the App Store. Tap "Get" under the title of "VNC Viewer – Remote Desktop". Well, you may need to sign into your Touch ID before downloading the control computer with iPhone app.
Later, choose "Open" after the installation. Choose the three-line "More" icon on the top left corner of the screen. Register or sign into your RealVNC account with your email address and password.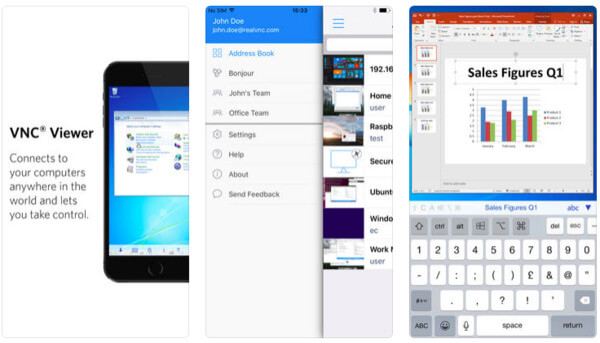 Step 4 Control Mac from iPhone using VNC Viewer
Choose the "+" icon on the top right corner. Now you need to type the accurate local hostname in the blank next to "Address". Then enter the computer name in the blank besides "Name". Choose "Save" to move on. Select "Connect" for twice in different places. Finally, type your password and choose "Done" to connect iPhone to Mac. Sooner, you can control computer with iPhone remotely.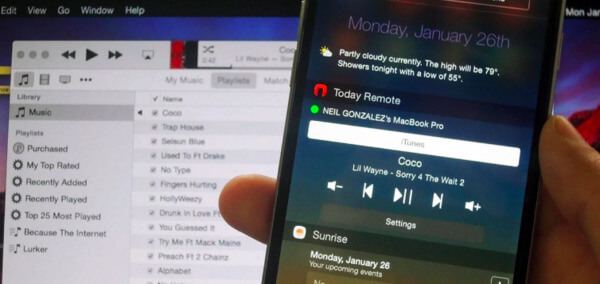 Note: The first time you connect iPhone to Mac remotely, you need to set some gestures first. Just choose "Next" and follow the on-screen prompts to manage your personalization.
Part 2: 3 More Application to Control Mac from iPhone
You can also try other tools to control computer with iPhone remotely. Actually, there are many excellent remote access software. The followings are recommendations of 3 apps that allow you to use iPhone as a remote control for Mac. Just read and choose one to turn your iPhone as a remote mouse.
Top 1: Remote – Control Mac iTunes from iPhone
By using Remote, you can connect iPhone or iPad to iTunes wirelessly. To be more specific, once you connect to iTunes Remote, you can access the iTunes library completely. Furthermore, you can send music to AirPlay speakers freely. Just make sure you are running iOS 9 or later versions.
Control iTunes on your Mac or PC with your iPhone, iPad or iPod touch directly.
Browse iTunes music, movies, podcasts and other categories.
Search and edit your entire iTunes library.
Manage music with AirPlay speakers.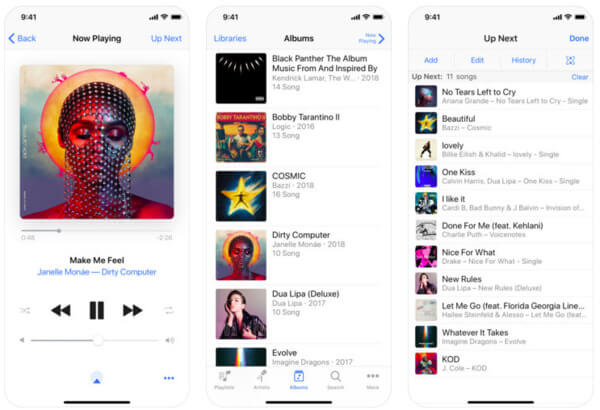 Top 2: TeamViewer – Control Computer and Mobile Remotely and Safely
TeamViewer gives complete access for users on different platforms. For instance, you can control laptop with iPhone and do other connections. In another word, once you install TeamViewer, you can control all computers and smart phones freely.
Connect across multiple platforms from PC to PC, mobile to PC, etc.
Access unattended computers, phones and other servers safely.
Control Mac from iPhone remotely, as well as other digital devices.
Transfer files from your Mac or cloud storage without file size limitation.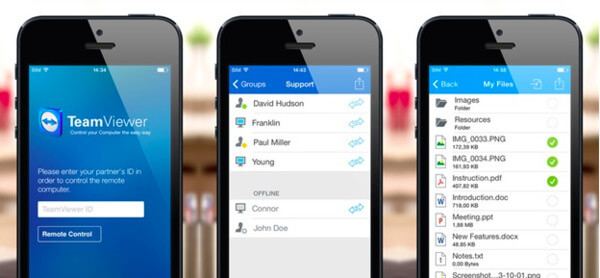 Top 3: Remote HD – Control Mac/PC/AppleTV from Your iPhone
Remote HD allows users to take complete control of your Mac computer by using your iPhone/iPad/iPod Touch. So you can turn your Apple device as a wireless remote keyboard, mouse or trackpad for your computer.
Change the remote layout automatically according to your personalization.
You can wake up, shut down, launch or even quit applications remotely with your iPhone.
Support audio streaming, speedy VNC and other additional features.
Access your computer over the air including Wi-Fi, 3G, EDGE or GPRS.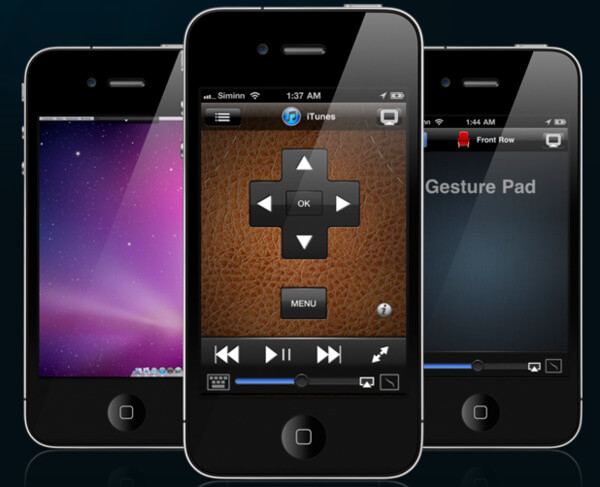 All in all, you can control Mac from iPhone by using above programs safely and easily. If you have any difficulty while connecting iPhone to Mac remotely, just feel free to contact us. We are glad to help you solve any question about remote control for Mac using iPhone.
Please share this post if it works. Thanks for your reading.