What Is a TGA File & How to Open A TGA File
What is a TGA file?
A file with the TGA file extension is a Truevision Graphics Adapter image file. It is also popular to be a Targa Graphic file, Truevision TGA, or just TARGA, which means Truevision Advanced Raster Graphics Adapter.
You may find that the common image viewer cannot open TGA flies. Images in the Targa Graphic format might be stored in their raw form or compression, which might be preferred for icons, line drawings and other simple images. TGA format is usually related to image files used in video games.
A TGA file can be raw and uncompressed or it has a lossless, RLE compression. This compression is great for images like icons and line drawings because they're not as complex as photographic pictures.

Open TGA Files
TGA format was only used with TIPS paint tools like ICB-PAINT and TARGA-PAINT when the format was original created. It was also applied for projects pertaining to online real estate and video teleconferencing.
By the way, TGA abbreviation stands for numerous things that have no relationship with the TARGA file format. For instance, The Gaming Armageddon and Tandy Graphics Adapter both use the word TGA. The latter, however, is something with computer systems but nothing to do with image format we discuss in this post.
Part 1. How to Open a TGA File
There are many tools for you to open a TGA file. TGA files can be opened and viewed with Adobe Photoshop, Paint.NET, GIMP, Corel PaintShop Pro, TGA Viewer and some other well-known image programs as well.
The built-in photo viewer cannot directly open or view a TGA file. If the TGA file is in a small size, and you don't have to save it in such format. You may want to convert TGA files to other common image format like PNG or JPG. However, if you have to open a TGA file, here are some useful tools for you.
1. Open TGA Files with an Image Editor
As TGA is an image format, you can open such a file as JPG, PNG or GIF photo. However, TGA is not as popularly supported as the JPG or GIF formats and the default Windows' Paint editor or common image viewer cannot open TGA files.
Nevertheless, you are able to open TGA images with some professional tools like Adobe Photoshop Elements and CC, GIMP, Corel PaintShop Pro and Paint.NET.
2. Open TGA Files with Pain.Net
This is how you can open a TGA file with Paint.NET. It is totally free.
Step 1 First, navigate to the Paint.NET website. Click the "Download" button on that page and click paint.net 4.0.21 to save Paint.NET's setup wizard.

Step 2 Click Paint.NET's setup wizard to add the software to Windows computer.
Step 3 Then run Paint.NET, and click "File" on its menu bar.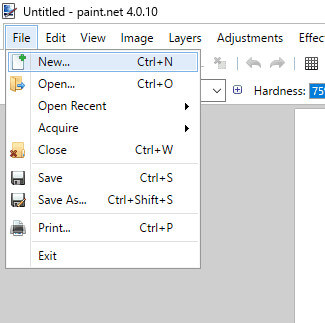 Step 4 Hit the "Open" button and choose a TGA file to open in the image tool.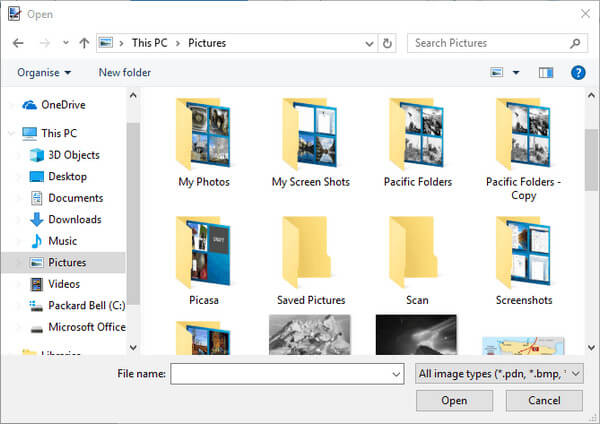 Step 5 Click the Open button to open the picture in Paint.NET.
3. Open TGA Images with TGA Viewer
If you don't need to edit a TGA file, you may consider TGA Viewer. It is also the freeware, which was designed to open and view TGA files.
TGA Viewer doesn't include many options like other tools do, but it can indeed help you open TGA files without hassle. In addition, you can use it to zoom in and out of TGA pictures, adjust its image dimensions and keep the TGA files as other image format using the program.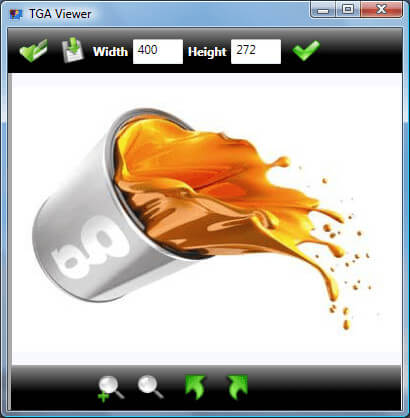 4. Open TGA Pictures with Universal File Viewer Software
Maybe you can open TGAs using universal file viewer software. Universal file openers are programs that open lots of alternative file types. File Viewer Plus is a universal file viewer for Windows, which can open and display over 300 different file types. You can also edit files, save your changes, and batch convert files to several different file formats.
Part 2. Cannot Open Your TGA File
Cannot open your TGA image? Some image formats use file extensions with the same or particularly similar letters. However, it doesn't mean that the files themselves are related and can open with the same programs even when those formats have similar or the same file extensions.
If your TGA file cannot open, make sure carefully about the image extension. Maybe you are confused between a TGZ/TGF (Trivial Graph Format) file and TGA format.
Part 3. How to Convert a TGA File
If you have one or some image viewers we mentioned above, you can open the TGA file in the program directly and keep TGA as other image format like PNG, JPG or BMP.
Another method to convert a TGA file to other format is to use a free online image conversion service or offline software program. Online file converters like FileZigZag, Aconvert, Zamzar, etc. can convert TGA files to popular formats like TIFF, GIF, PDF, DPX, RAS,PCX, ICO, etc. and convert TIFF, GIF, ICO, PNG, etc. to TGA easily.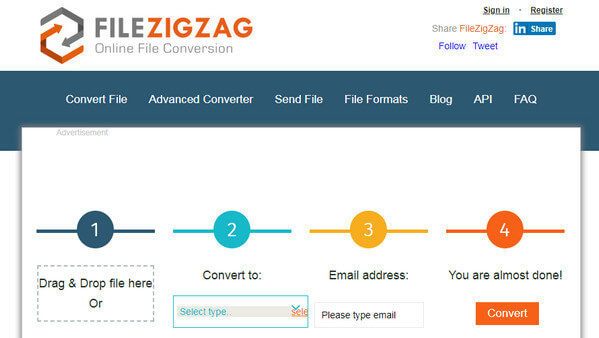 In Aconvert.com, you can easily convert TGA files to other image format you want. Besides, this online converter has some editing features like merging, rotating, cropping, etc.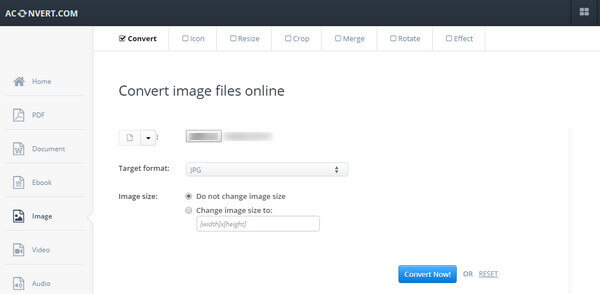 In Zamzar, you are able to convert TGA to PNG, GIF, JPG, TIFF, and so on.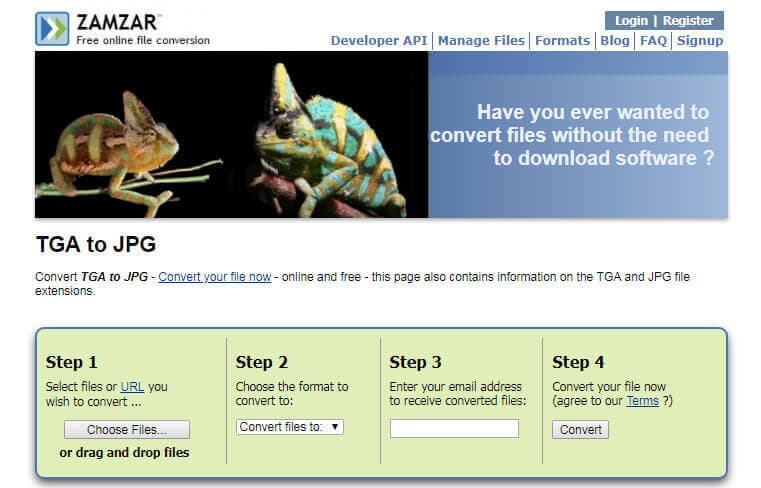 TGA conversion also includes TGA to VTF (Valve Texture). The latter is one format usually applied in video games.
A TGA to DDS (DirectDraw Surface) conversion is possible with the useful tool, Easy2Convert TGA to DDS (tga2dds). All you need is to add the TGA file for conversion and choose a destination folder to save the DDS file. Batch TGA to DDS conversion is supported in the lasted Pro version.
Conclusion
In this post, we mainly show you what TGA format is and provide some useful tips on how to open or convert a TAG file. If you have any other good suggestions, feel free to tell us.