Walkthrough for Converting TIFF to PDF Effectively with much Ease
For some reason, you like to convert your TIFF files to PDF. There should be a reason behind that and, of course, a solution to this problem. TIFF has a unique ability to retain the quality of a file even after editing. That is why this file is an excellent format for original files and backups.
Additionally, it is the ideal choice for creative industries where image quality is a priority. The only caveat is that it is too large, which will get you into trouble when sharing over the web or online. Also, it is one of the formats that are not common and not supported by many photo applications. Luckily, you can convert TIFF to PDF for easy sharing and high compatibility. Read on to get the necessary information.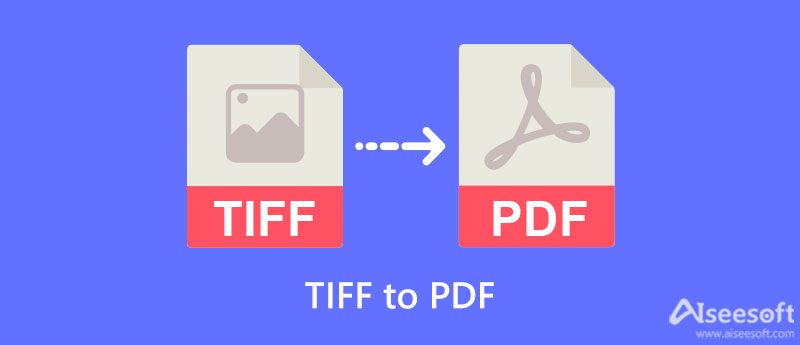 Part 1. TIFF vs. PDF
It is essential to learn about these two formats. This is necessary, especially when converting files from one format to another. Therefore, you will know what the things you need to look out for are.
What is TIFF?
Tag Image File Format or TIFF is developed to make raster graphics and image information. This format is famous for delivering exceptionally high image quality, making it the optimal choice for artists, photographers, professionals, printed media, and so much more. The only dealbreaker about this format is that the file is too large when compared to JPEG and PNG file formats. Other than that, you will enjoy superb image quality.
What is PDF?
PDF is present almost everywhere. The file is also known as Portable Document Format. The ISO or International Organization for Standardization develops and maintains the file. Unlike photos, PDFs can be attached with form fields, links, audio, video, buttons, or business logic. Best of all, there are a lot of PDF applications you can use to open it. In addition, PDFs are smaller in size for easy distribution and sharing of the file. Therefore, if you are sharing projects with stakeholders, PDF is your best option to present multiple images or documents.
Part 2. How to Convert TIFF to PDF
In terms of transforming files from one format to another, there are appropriate apps and programs you can use. Sometimes, it is just frustrating to see programs that are not working or do not deliver efficient results. Henceforth, we will introduce effective tools for this conversion. Check them out below.
1. SodaPDF Online
If you are into an online TIFF to PDF converter tool that enables you to convert files in a few seconds, you should consider using SodaPDF Online. As the name suggests, the tool is internet-based, allowing you to process files directly from the web page. Besides conversion, you can also use the program to combine multiple PDFs in one, compress PDFs, create an electronic signature, and convert documents to PDFs. On the other hand, this program is how to convert TIFF to PDF.
Step 1:
Browse the tool's page using any browser on your computer. Simply type in the program's name to visit the program's page.
Step 2:
Tick the
CHOOSE FILE
button to upload from your local drive or hit the drop-down button to see the list of cloud storage services. Thus, if you wish to upload via the cloud, you can do so. You may also drag and drop the photo to the page directly.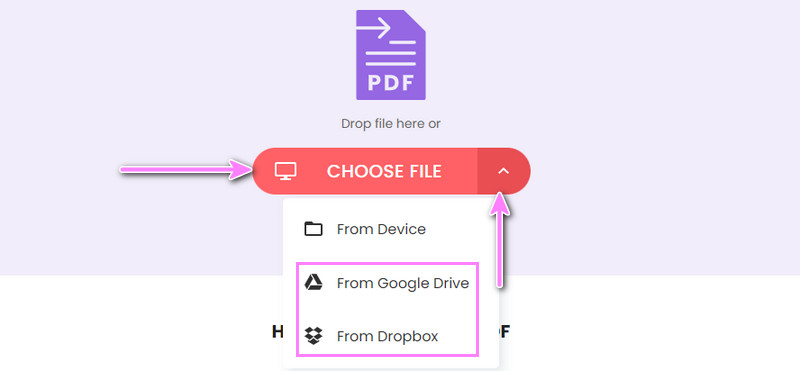 Step 3:
When the upload is finished, the tool will automatically convert the TIFF photo to PDF.
Step 4:
After a few seconds, the file is ready to be downloaded. Now, tick the
DOWNLOAD FILE
button to get a copy of the converted file.

2. Photos app on Windows 10
Perhaps the internet connection is not stable in your place, or it is just not available in your case. In that scenario, you could use a built-in program, like Microsoft Photos by Windows 10. Apart from its ability to edit photos, you can also make use of its converter to turn .tiff into PDF with a few simple clicks. In addition, the tool enables users to make adjustments regarding paper size, modify margins, and many more. Now, let us get straight to the process of converting the TIFF file to PDF.
Step 1:
Launch the Microsoft Photos on your Windows personal computer. Then, load the TIFF image file you wish to convert to PDF. You can also convert multiple TIFF files if you like.
Step 2:
Now, right-click on the chosen TIFF photo, and you will see a list of options. From the list, choose the
Print
option. Afterward, the
Print
window will appear.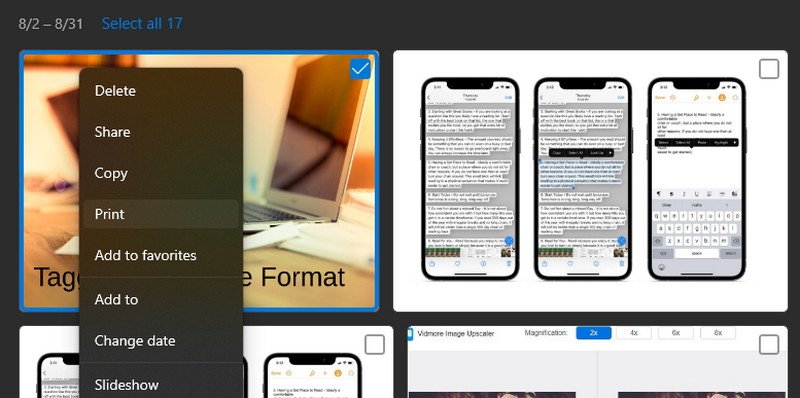 Step 3:
Next, tick the Printer drop-down menu and select
Microsoft Print to PDF
. Then, you can customize other settings, such as page selection and output quality.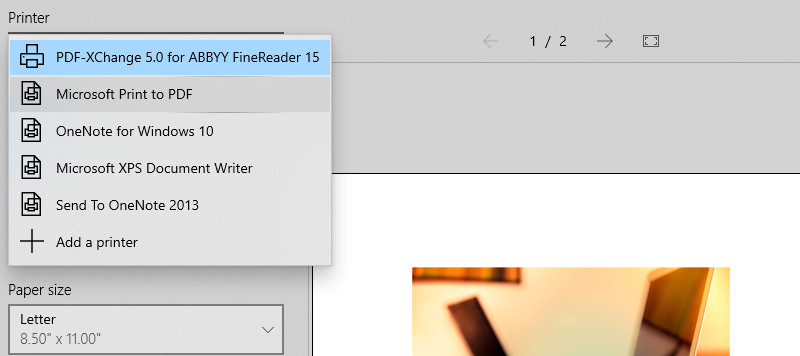 Step 4:
When you are finally done, hit
Print
at the bottom of the interface and rename the file. Lastly, set a file destination where you wish to save it and hit
Save
. That is how to change TIFF to PDF using this tool.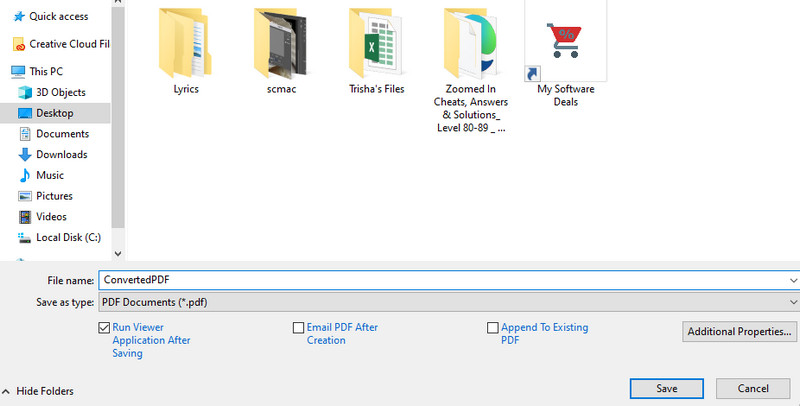 Bonus: Aiseesoft Free JPG Word Converter Online
In case you are converting other file formats like JPG and Word, there is also an effective tool we can recommend. That is Aiseesoft Free JPG Word Converter Online. Likewise, you can use the tool online to work with your files from the web page. Furthermore, it enables you to convert files in bulk.
Say you wish to convert twenty or forty files simultaneously. You can do so using this tool. Apart from that, each file can be as much as 10 MB in file size. In addition, you are allowed to convert to Word, Excel, and PPT. Over and above, you can take advantage of the tool for free. That means you do not have to pay even a cent.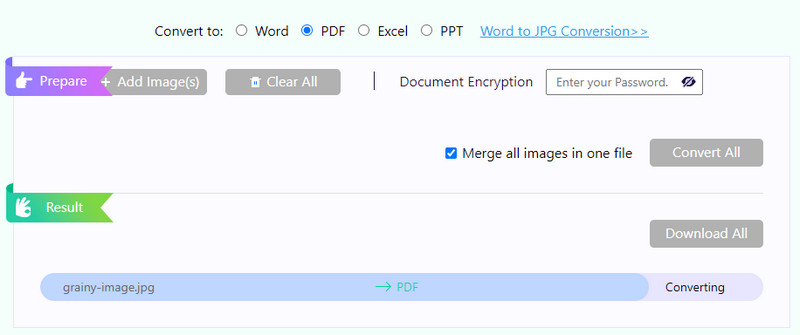 Part 3. FAQs About Converting TIFF to PDF
Which is better in quality between TIFF and PDF?
TIFF format provides better quality and is an excellent choice for storing document images. However, the file size is larger than the standard photo formats.
Can I convert a document file to a photo?
Yes. For instance, if you want to convert from Word to JPG, you can utilize that latter solution to help. Using the same program, you can convert from an image file to a document file, like JPG to Word.
Is it possible to convert GIF to PDF?
Yes. GIFs can be converted into printable documents. There are many tools on the web, or you can check guidelines on how to convert a GIF to a PDF file.
Conclusion
This post introduces the two formats, particularly TIFF and PDF. Additionally, the programs for converting TIFF to PDF are introduced. Depending upon your preferences, you can choose between online and offline solutions.

Leave your comment and join our discussion