The Way to Turn off Safe Mode on Android Device
Turning to safe mode is an efficient way to uninstall some abnormal apps and fasten your device speed. However, some times safe mode can do little help to troubleshooting. So, when you turn on safe mode by accident, you need to know how to turn back to normal mode. Luckily, this article is going to provide you a clear and simple way to how to turn off safe mode on Android.

Turn off Safe Mode
Part 1. What is Android Safe Mode?
Safe mode is a state where everything in your device is like how it was before any apps and updates were installed. So you can solve problem caused by weird apps and system errors.
The main features of Android Safe mode:
1. When your Android phone is in the safe mode, every third-party application cannot work as well as the system update. And of course, you cannot download any applications.
2. Your device settings will back to default setting; even the wallpaper will changed into the original one. Safe mode means you phone is like it is already restored factory settings.
3. You can uninstall the wired and faculty apps, which may shut down your device compulsively, make your device freezing, and extend your device response time.
4. Safe mode can also provide a clear state for you to find and slove something wrong in the system level.
5. Safe mode can enhance the device response time, which means your phone will be faster after using safe mode.
Now, you can recognize that safe mode is helpful to deal with your problem. However, safe mode also has some disadvantages. When you boot into safe mode by mistake, you will be afraid of data loss. In other case, the troubleshooting needs some third-party applications. Thus, safe mode can be invaluable and useless.
Part 2. How to Turn Off Android Safe Mode
As you know according to the introduction above, you need a solution about how to turn off Android safe mode. Here is the best way to turn off safe mode on your android phone.
How to Turn off Android Safe Mode - Restart Your Device
It is the simplest way of how to turn off safe mode. You only need to press and hold the power button for a few seconds, and choose "Restart" or "Reboot" when the menu appears. Then your device will restart and go back to nomal mode.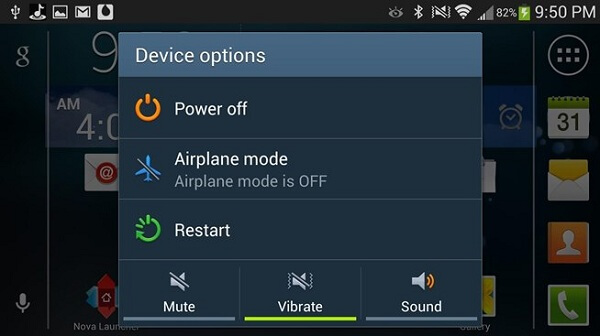 How to Turn off Android Safe Mode - Using a Soft Reset
If restarting your phone cannot figure out the problem about how to turn off the safe mode, you can choose soft reset. A soft reset needs you to press and hold the power button firstly. Press "Power off" button. Then wait for a few seconds and turn on your device again. The safe mode will be turned off.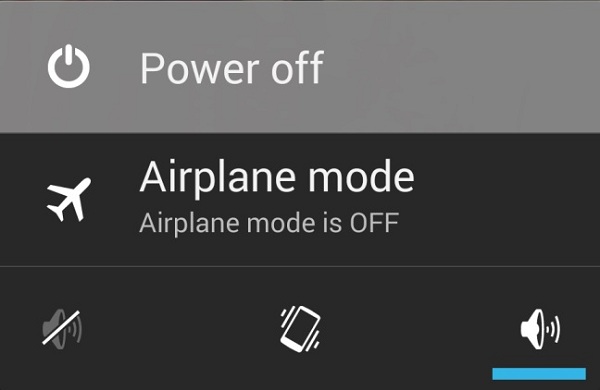 How to Turn off Android Safe Mode - Using the Notifications
Pull down the notification menu front the top of your phone screen and you will find a section called "Safe mode disabled". You need to tap this section and the phone will return to the normal mode. If you can't find "Safe mode disabled" section in your phone, please try the solution one and solution two of how to turn off safe mode.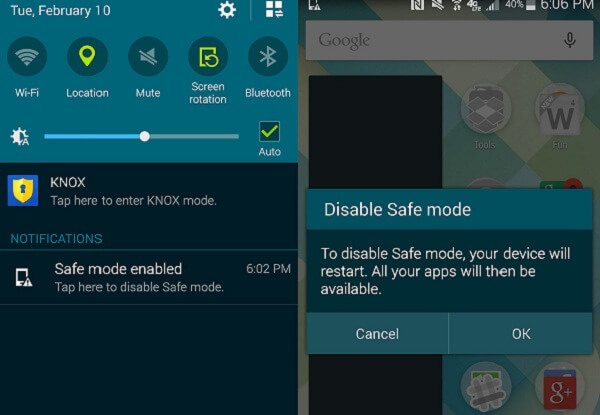 How to Turn off Android Safe Mode - Uninstall the App Which Causes Problem
It is a little complex way to how to turn off safe mode. First of all, you need to figure out the corrupted app. Then, open the settings of your phone. Scroll down and you can find "Application management". Find and click the app you need to uninstall. And then, click "uninstall" in the right part of the screen. After uninstalling the app from your phone, you need to restart your phone. Then you will find you phone back to normal mode.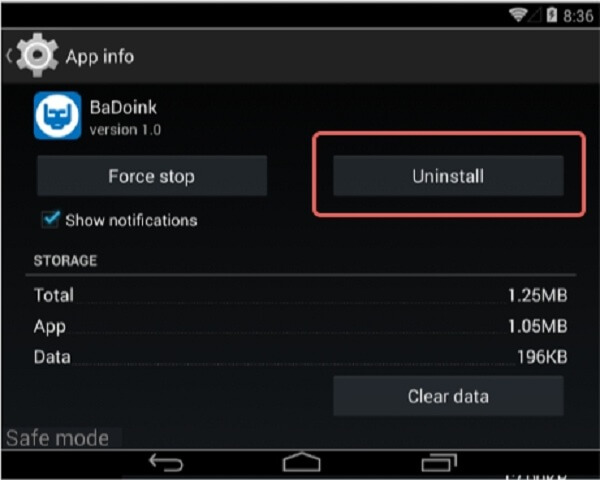 Part 3. Best data recovery software - Aiseesoft FoneLab for Android
Main features of FoneLab Broken Android Data Extraction
FoneLab Broken Android Data Extraction is one of the best data extractor for Android. What is more, you can also use the program to fix crashed, frozen or locked Android phone to normal. Even if you cannot turn off safe mode of Android, you can use the program to fix or restore files from Android phone with ease. Here are the main features of the program.
1. Fix frozen, crashed, black-screen, virus-attack, screen locked phone to normal status.
2. Extract messages, contacts, call history, WhatsApp files, photos and other files from Android.
3. Support most the Android phone, especially for Samsung phones, such as Samsung Galaxy series.
Fix Safe Mode Locked Phone back to normal
If you cannot turn off safe mode or locked with a black screen, you can use Broken Android Data Extraction to fix the problems or get back the desired files. Just learn the detailed process as below.
Step 1 Enter Broken Android Data mode
When you download and install FoneLab for Android, you can launch the program and choose the "Broken Android Data Extraction" mode. Select the "Start" to enter the fixing features of your phone. Just do not need to tab the screen.
Step 2 Confirm the Android phone info
After that you should select your phone name and model, click "Confirm" to confirm the details about the Android phone. Follow the three-step guide in the interface to enter the download mode and click "Start" to wait this software to fix your phone.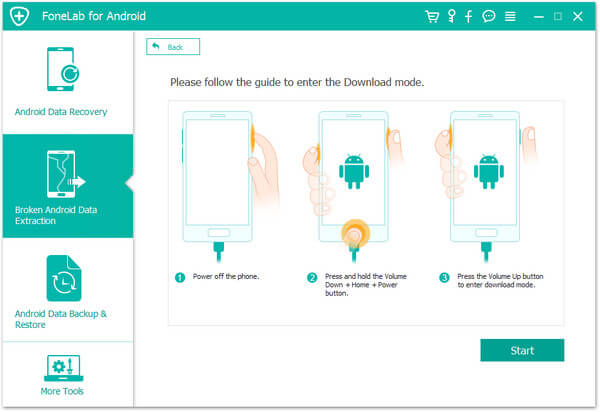 Step 3 Recover data from Android phone
Once the program fix the phone cannot turn off safe mode, it will scan Android phone to retrieve data. You can checkmark the data you want, and then click the "Recover" to extract data from the safe mode locked phone.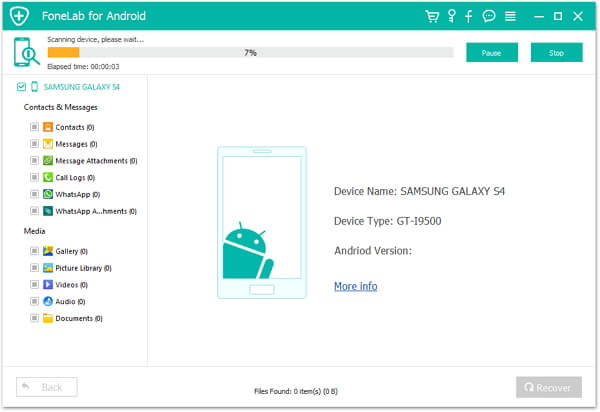 Conclusion:
Safe mode enables you to run on iPhone original default settings and without any third party applications. When you need to turn off safe mode, you can find the different solutions from the article. Even if your Android phone is broken, you can check out the solution to fix and extract data from the broken Android phone with ease with Broken Android Data Extraction.