Free Online PDF Compressor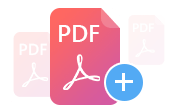 1. Click Select PDF File to select the file you want to compress.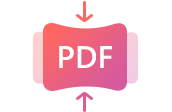 2. After uploading, your PDF file will be compressed automatically.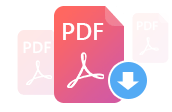 3. Click Download the PDF to save the compressed PDF file.
Compress PDF Size Online Quickly
This PDF file size reducer makes it easy and fast to minimize your PDF files online. With the most advanced technology, this large PDF compressor is capable of compressing PDFs at super-high speed. There is no need to install any software, and what you only need to do is to drop your PDF file in the box and start the compression. The process is simply and quickly. As long as your Internet works, you can use this free PDF reducer anytime.
Add Files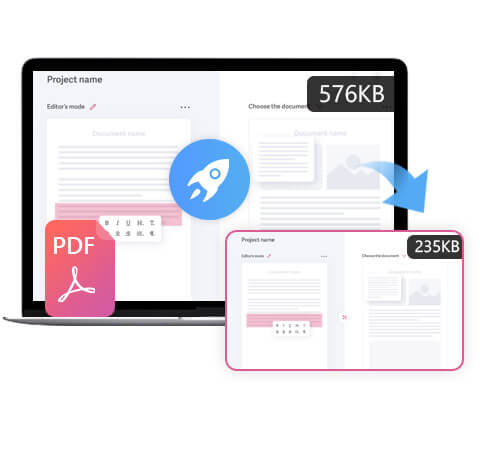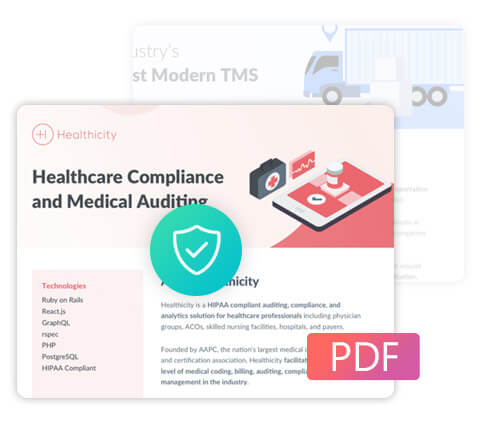 Safe PDF Compression with No Virus
Aiseesoft Free Online PDF Compressor guarantees that all your uploaded PDFs will be well protected and won't be sent to other platform or kept on our server. The compressing process and results only can be viewed by yourself. No one has access to your files. Moreover, there is no virus for your computer to launch this online PDF size reducer. It is totally secure and private for you to convert PDF to smaller size online for free.
Add Files
Completely Free PDF Reducer at Hand
This compression tool is 100% free to make your large PDF file to smaller size. Although it is free to use, there is no watermark in the compressed file. Also, you don't have to worry about the registration. You just only need to upload your PDF file to start the compression and then you will get a small PDF size. With this PDF compressor, you can feel free to make PDF smaller online with no fee and no installation.
Add Files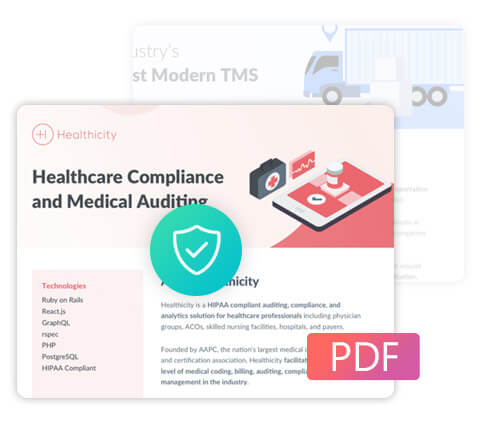 More Highlights of Free Online PDF Compressor

Automatic Compression
After uploading your PDF file, this online PDF compressor can automatically make the PDF compression for your large file.

All Browsers Supported
This PDF compression tool is web based and works well under all operating systems.

Perfect Quality
This large PDF compressor is able to make the PDF files to smaller size while maintaining the maximal quality.

Easy to Use
Just drag and drop your PDF file in the compressing area to get the file compression started. No experience required.

No Ads
There is no ad in this online PDF file size reducer. And no plug-in installation is required during the compression.

No Watermark
After completing the PDF compression, there will be no watermark on your compressed files.
FAQs of Aiseesoft Free Online PDF Compressor
Is Aiseesoft Free Online PDF Compressor safe?
The answer is absolutely yes. This PDF compressor online is provided by legitimate website. And there is no virus throughout the course of usage. You can feel free to use.
Are my original and compressed pdf files secure?
Completely secure. Aiseesoft Free Online PDF Compressor won't keep your PDF files or distribute them to other platforms. All the PDF files including original and compressed files will be deleted in few hours.
Can I compress PDF file size without losing quality?
It will not be possible to get a compressed PDF file without any quality loss. But our PDF compressor balances an optimized file size against the expected quality of fonts, images, and other file content.
Do you offer other online file compressors?
Yes, we currently offer the following compression tools: Aiseesoft Free Online Video Compressor and Aiseesoft Free Online Image Compressor.
Aiseesoft Free Online PDF Compressor –
Compress Your PDF Files Effortlessly.
Served 12798 Users Worldwide
Select PDF File
Explore More Recommendations from Aiseesoft

Aiseesoft Online Image Compressor
It can compress, optimize and reduce any image file to a smaller size with high quality online for free.

Aiseesoft Free Online HEIC Converter
100% free, safe and easy-to-use! This HEIC converter is able to convert your HEIC images into JPG/JPEG format.

PDF Converter Ultimate
Convert PDF Files to Word, JPG, Excel, ePub, HTML, PPT and Text while preserving the original formatting.