What is AirTunes and How to Use It
Apple is not only a famous smart device manufacturer, but also an innovator. For instance, it has released a lot of advanced technologies and services, and AirTunes is one of them.
AirTunes is a method of creating remote speakers for a copy of iTunes and streaming data to remote speakers through a wireless network.
However, we found that many people still did not know what AirTunes is or how to use it. We will tell you everything you should know about AirTunes in this post.

AirTunes
Part 1: What is AirTunes?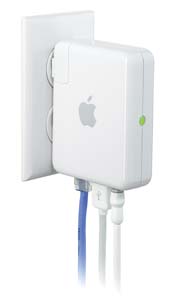 Today, external speaker has become a common device in many homes. These speakers rely on the wireless connection to receive audio and then enhance and broadcast it. AirTunes plays an important role among it.
As said previously, AirTunes, announced by Apple in 2004, focuses on playing audio wirelessly from iTunes to an AirPort Express, and lets you to listen to music anywhere.
So, is there a difference between AirTunes and AirPlay?
The answer is yes.
AirTunes is the processor of AirPlay, which is available to older hardware, too. Compared with AirTunes, Apple has introduced more features into AirPlay, like display photos, slideshows and videos from an iOS device or iTunes.
However, AirTunes is only able to stream music.
Part 2: How does AirTunes work?
To use AirTunes to stream music, you need an AirPort Express as a standalone Wi-Fi based station. To be honest, the setup procedure is a bit complex, but you can follow the steps below to complete it quickly.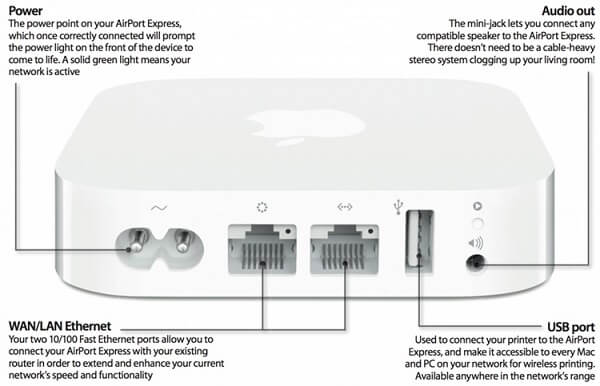 Step 1 Connect your DSL/cable model to the AirPort Express using the WAN Ethernet port., and then build the connectivity between your speaker and the AirPort Express.
Step 2 Plug in the AirPort Express to a power source, and turn on it and your speaker. Then create a network with AirPort utility and check Enable AirTunes in the music.
Step 3 Next, run the iTunes on your computer and choose the AirPort Express as the recipient device. Now, all you need to do is to start playing your favorite music in iTunes. The sound will not go to the internal speaker on your computer but be broadcasted through the speaker connected to AirPort Express instead.
Tip
AirTunes is available to some iPad models and the workflow is the same as above. AirTunes was replaced by AirPlay in 2010, so most new iOS devices are not compatible with AirTunes. Now, you can use AirPlay to stream multimedia contents between Apple devices.
Part 3: Best alternatives to AirTunes
In fact, you have a lot of options to stream your favorite music, videos and audio from one device to another besides AirTunes. We will identify top 5 alternative services to AirTunes below.
Porthole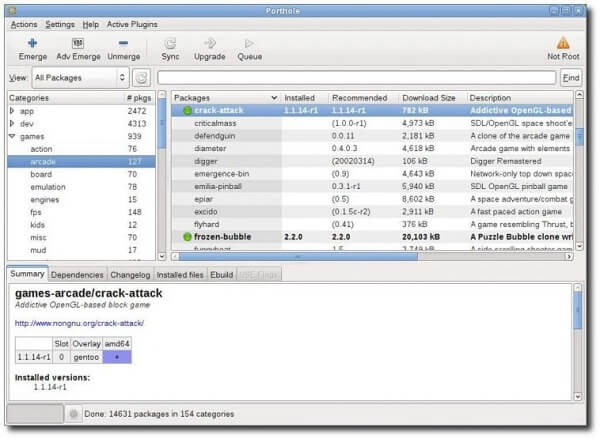 Pros
1. Stream music to multiple AirPlay destinations and play tunes simultaneously.
2. AirPlay Spotify, Pandora, Rdio, Deezer and other services.
3. Use hotkeys to control output devices with the Speaker Panel.
4. Available to MacOS 10.7 and later.
Cons
1. A nag screen pops up every 10 minutes.
2. This alternative to AirTunes asks you to buy the license frequently.
Beamer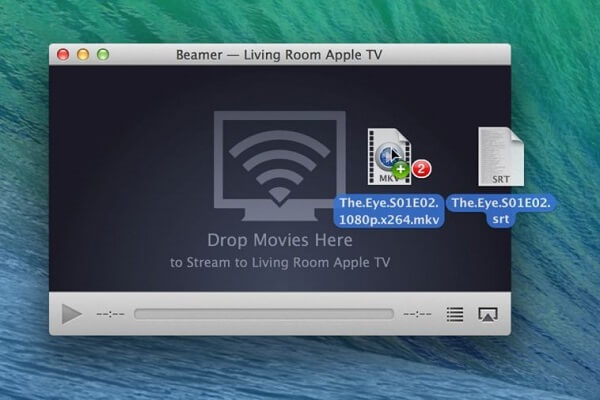 Pros
1. Send audio and video files from computer to Chromecast and Apple TV.
2. Stream from multiple iDevices at the same time.
3. Available to MacOS 10.10 and later.
4. Support almost all video and audio formats, like MP4, AVI, MKV, MP3, etc.
Cons
1. This alternative to AirTunes is only compatible with Mac OS.
2. The trial version only plays the first 15 minutes of all multimedia files.
Stream What You Hear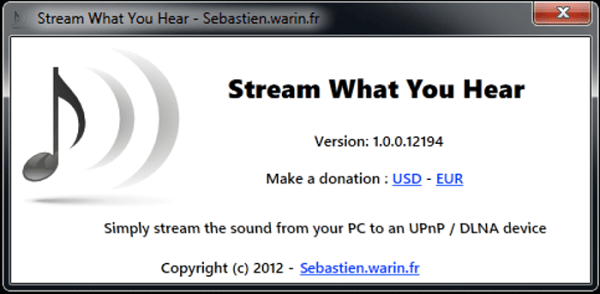 Pros
1. Play sound from your PC on smart TV or speaker.
2. Capture the sound that comes from your computer and stream it on a portable device.
3. Easy to use and require no configuration.
4. Not need extra cables or wireless receivers.
Cons
1. This replacement of AirTunes may not recognize some equipment.
2. There is the lag between what is playing and what you hear.
TuneAero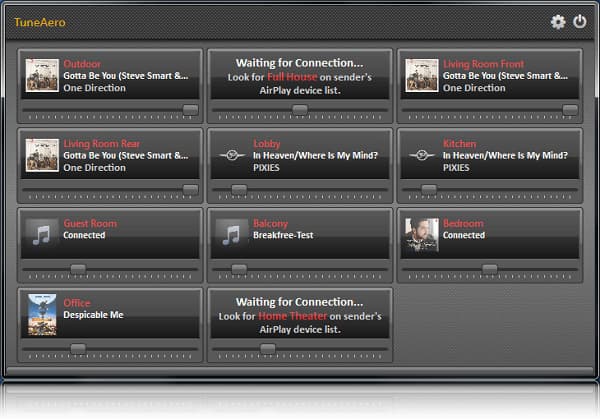 Pros
1. Receive AirPlay audio on Windows wirelessly.
2. Work well with AirPlay on Apple's devices and other applications, like TuneBlade, iTunes and more.
3. Optimize audio quality and provide premium CD quality music.
4. Compatible with Windows 10/8/8.1/7/Vista.
Cons
1. The free version will stop streaming every 15 minutes.
2. This alternative to AirTunes needs extra audio streaming applications.
Airfoil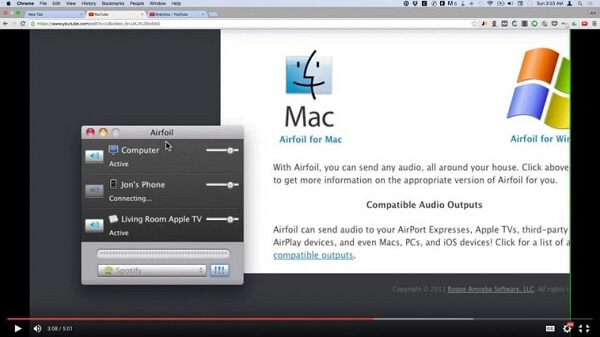 Pros
1. Send audio from your computer to compatible recipient devices.
2. Support AirPort Express, Apple TV and other devices as receivers.
3. Stream to more than one devices simultaneously.
4. Compatible with Windows and Mac OS.
Cons
1. This AirTunes alternative application needs extra apps and add-ons.
Conclusion
In this post, we have talked about one of Apple's services, AirTunes. Unlike other streaming applications, AirTunes works with AirPort Express and streams music from iTunes to external speakers wirelessly. Now, you might understand what AirTunes is and how to use it with AirPort Express.
Besides, if you prefer to enjoy multimedia contents on smart TV or speaker, we also shared top 5 alternatives to AirTunes. Now, you can discover your favorite tool based on our reviews and get the best audiovisual experiences.