Review of 3 Best Android Password Managers 2022
To secure your privacy and protect all types of data on your Android phone, you may set different passwords to sign in to your accounts of websites and apps. Surely you need an Android password manager to help you remember these passwords. The question is, does Android have a built-in password manager?
You should know that, Android has an official password management tool, Google Password Manager. Is it the best password manager for Android? This post will give you a detailed review of 3 Android password managers including the Google Password Manager. You can keep reading and select your preferred one to manage passwords on your Android device.
Part 1. Official Android Password Manager - Google Password Manager
Google Password Manager comes with the Android system and is built into Chrome and every Android app. You don't need to download any additional app or install a browser extension. You can directly use this Android password manager to save all types of passwords and account data. With your Google Account, you can use it to safely store and manage your passwords.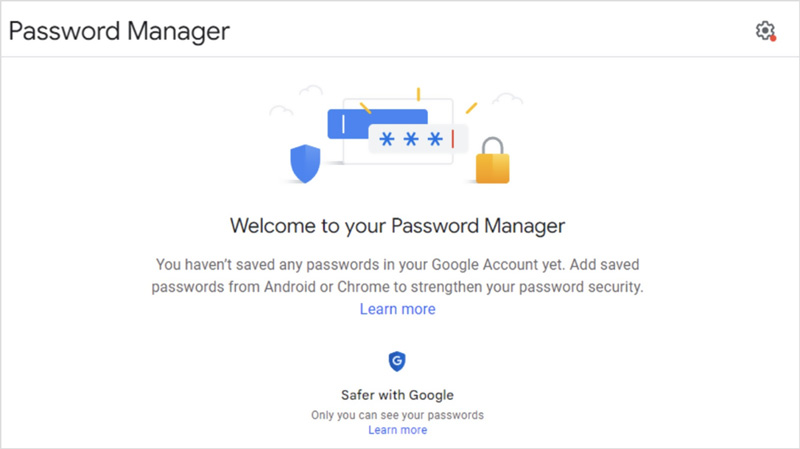 As the official Android password manager, Google Password Manager is compatible with all devices that run Google Chrome. You can use it to save passwords on Android phones, iPhone, iPad, and web. After you turn on sync in Chrome on your Android device, or sign in to your Chrome account, you can simply tap on the Save button to remember your passwords. All stored passwords will be available across all your devices.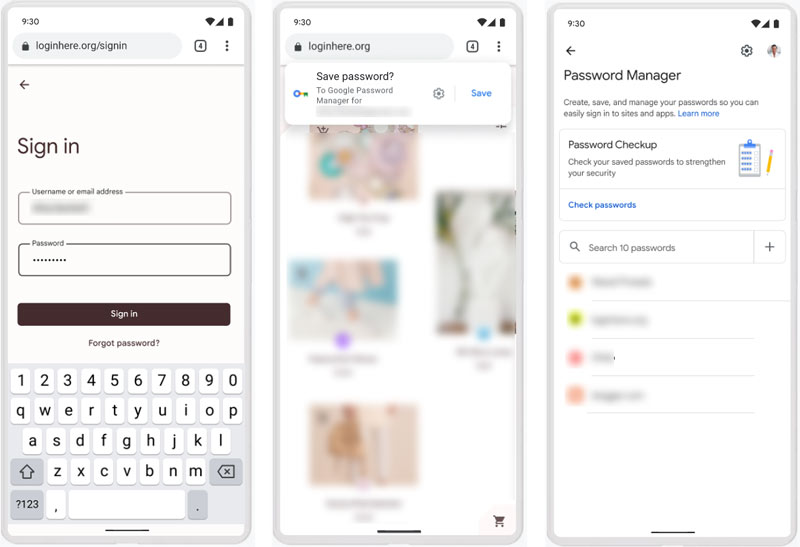 To access the Android password manager in Chrome, you can open the Google Chrome browser app, tap on the three-dot menu button in the upper-right corner, go to Settings, and then choose the Save passwords option.
When you want to view and manage saved passwords on your Android phone, you can enter the Save passwords interface, tap on the specific password and then edit it.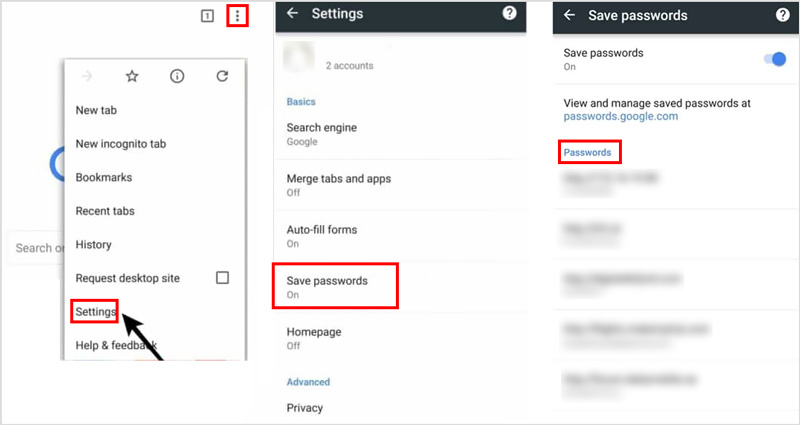 Part 2. Best Paid Android Password Manager - 1Password
1Password is a paid password manager for multiple major platforms like Android, iOS, Windows, macOS, Linux, and Chrome OS. As an all-featured Android password manager, it is designed with many useful passwords unlock, organization, and safety features. 1Password can help you to remember and use strong passwords. It enables you to log in to apps and websites, and fill out forms securely.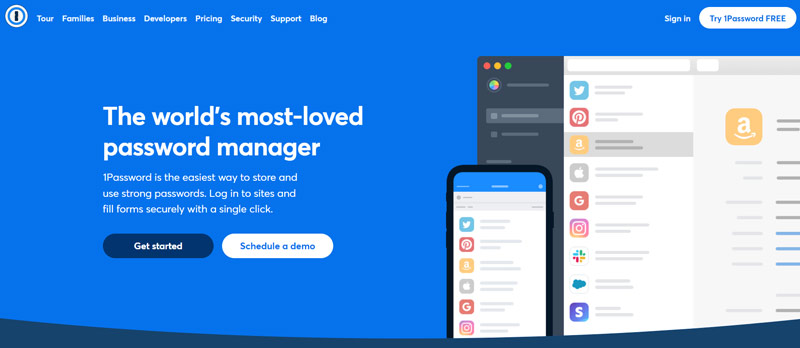 1Password uses Android's built-in password manager SDK to save your passwords. Moreover, it is equipped with a keyboard to ensure you can easily copy and paste a username and password. This password manager for Android also carries many additional security functions to keep your account information secure, such as Watchtower, Two-factor authentication, and Travel Mode.
To manage passwords on your Android phone, you can free install it from the Google Play Store. But you should know that, 1Password is not a free password management app for Android. You can free use it for 30 days. After that, you have to upgrade to a paid version.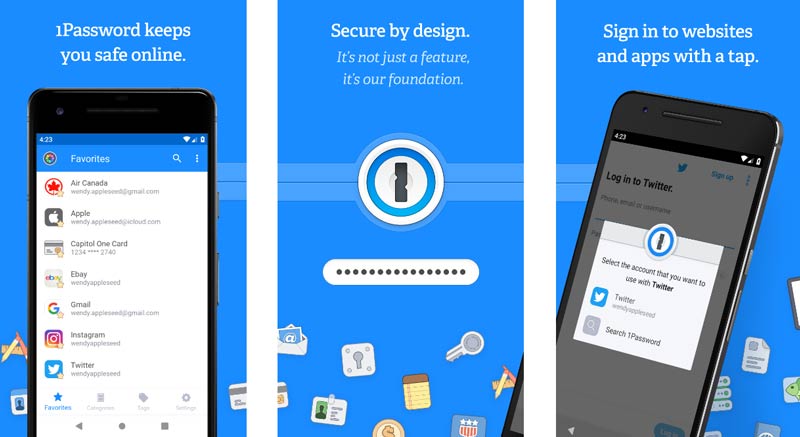 Part 3. Default Android Password Manager for Samsung Galaxy - Android Pass
If you are using a Samsung Galaxy phone or tablet, you can rely on its free Android password manager, Samsung Pass to remember your passwords. It is pre-installed on the latest Galaxy devices. It can save IDs, passwords, and other details for different apps and websites. This password management tool enables you to verify yourself through biometric authentication like fingerprints or irises.

Samsung Pass only supports Samsung Internet and other supported apps. Some commonly-used web browsers like Google Chrome, Firefox, and Opera are not supported. After you set up it, you can use Samsung Pass to save your usernames, passwords, credit card details, addresses, and other information. Note that, Samsung Pass can only store passwords on one device.

Best iPhone password manager you may want to know
If you also have an iPhone or iPad and want to better manage your passwords, you can try using the powerful iPhone Password Manager. It can help you remember and edit iCloud Keychain, screen-time passcode, credit card info, Wi-Fi accounts, email accounts, Google passwords, apps, and more.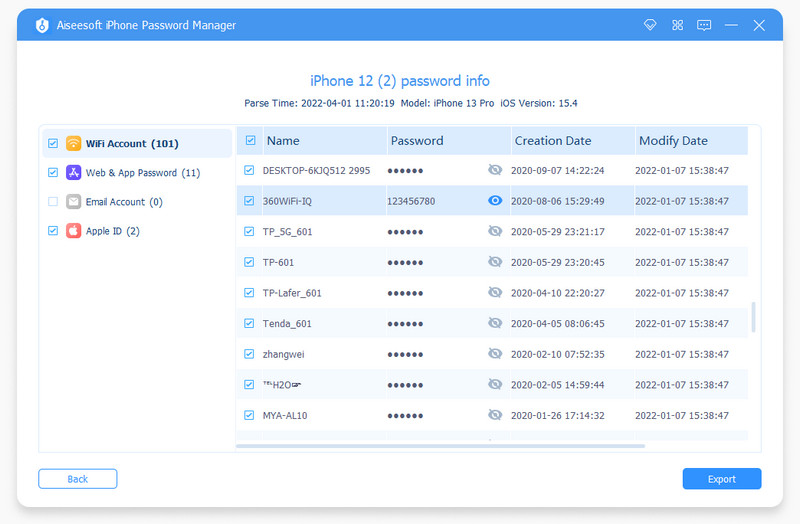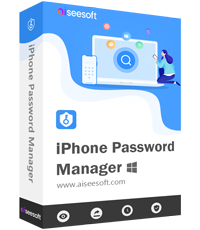 Downloads
Manage iCloud Keychain passwords, credit card info, and more.
Find, view, and edit all types of passwords on iPhone and iPad.
Export iPhone, iPad, Mac passwords, login details, and other info.
Transfer and back up all saved iOS passwords as CSV files safely.
Part 4. FAQs of Password Manager for Android
Question 1. How to select the best Android password manager?
When you choose a password manager for Android, besides the key features, you should pay attention to the security. Good Android password managers should keep a good balance of additional functions for a reasonable price. Also, you need to check if there are extra features that are helpful for you.
Question 2. Where are passwords stored on an Android phone?
To view all your saved passwords on an Android phone, you can open the Chrome browser app, and then tap on the three dots in the top-right to go to Settings. Find the Passwords option and tap it. During this step, you may be required to enter your password, or provide a face or touch scan. After that, you can see a long list of websites, along with usernames or passwords saved.
Question 3. Is it safe to use Google password manager?
Yes. Google password manager comes with the Android system and is totally safe to use. To secure your account and privacy, you should use strong passwords.
Conclusion
After reading this post, you can get 3 Android password managers to help you save and auto-fill passwords. You can check their main features and then select your preferred one to manage your passwords on an Android phone.

Leave your comment and join our discussion