5 Best Green Screen Background Apps for Computer and Mobile Phone
Green screen backgrounds were once the professional visual effects used by media companies. Now, it is the easiest and best technique for ordinary people to make classy videos without spending a lot of money. Green screen background also known as the chroma keying a lot of YouTubers use this technique to make their videos pretty and fantastic. Compared with other professional video effects, green screen is very easy process. Even you can give the effects in your videos on mobile phones, and all you need is an excellent green screen backgrounds applications. Therefore, we will share top 5 best chroma keying editors in this post.

Green Screen Backgrounds
Part 1. Green screen backgrounds apps
As said before, green screen background is a fantastic vide effect, so you will need a powerful video editor to apply it. In this part, you can learn about multiple applications to do such task on Windows, Mac, Android and iPhone.
The top green screen background app - Aiseesoft Video Editor
Aiseesoft Video Editor is one of the best video editors for Windows and Mac. Its benefits include:
1. Use green screen background effect on videos in one click.
2. Offer custom options to control the intensity level and other parameters of green screen.
3. Keep original quality during using green screen background effect.
4. Offer extensive video editing features, like trim, rotate, crop, merge and more.
5. Enhance and optimize video quality with single step.
6. Add filters, watermark, text and audio on your videos.
7. Support all multimedia formats, including 4k and ultra 4k videos.
In short, it is the best way to use green screen backgrounds on Windows 10/8/8.1/7/XP and Mac OS.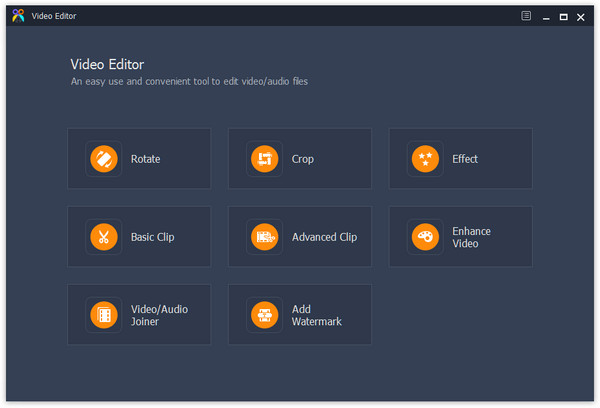 Best green screen background software on Windows: Windows Movie Maker
Windows Movie Maker is a flexible green screen background program for Windows PCs. Its key features include:
1. Extensible with many third part plugins, including Shader, which is a dedicated chroma keying tool.
2. Provide all basic video editing features, such as crop, rotate, split, trim, time lapse and more.
3. Integrate several filters to create special video effects.
4. Save the videos in full resolution or share it to social media directly.
Pros
1. The interface is user friend and easy to find what you want.
2. It is totally free of charge.
Cons
1. Some plugins are not free to use.
2. It is not available in Microsoft app store anymore.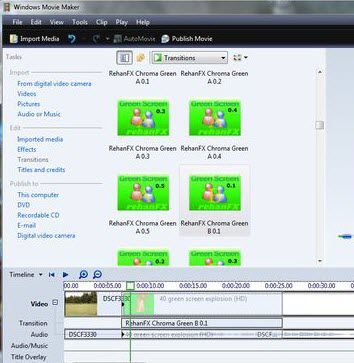 Best green screen background software on Mac: Premiere
Adobe Premiere is one of the most professional video editors on market. Its basic features include:
1. Offer a dedicated tool to use green screen backgrounds, called ultra keying.
2. Have extensive custom options to chrome key the background exactly.
3. Edit the video with all necessary video editing tools, like crop, trim, rotate, split and more.
4. Support plentiful plugins to extend video editing features.
5. Compatible with both Windows and Mac OS.
Pros
1. This green screen background app integrated a wider range of useful tools
2. The output quality is great.
Cons
1. This video editor is expansive.
2. It is a bit complicated for average people.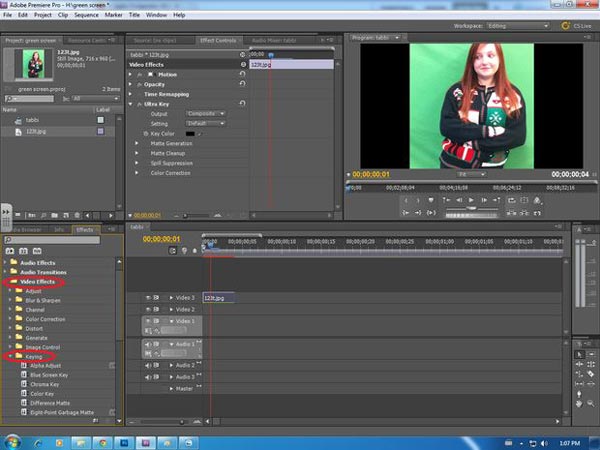 Best green screen background software on Android: KineMaster
Unlike most video editors for mobile phone, KineMaster is a pro-level green screen background app available to Android. Its principal features include:
1. Edit videos on the timeline frame by frame.
2. Use the green screen background effect on Android devices.
3. Preview the video results for any editing instantly.
4. Provide several video editing tools, such as trim, splice, adjustments and speed control.
5. Offer a variety of transitions, animations and video effects.
Pros
1. It has both the free and paid versions.
2. The interface is intuitive and easy to navigate.
Cons
1. The video editing tools are limited.
2. The free version adds watermark on your videos.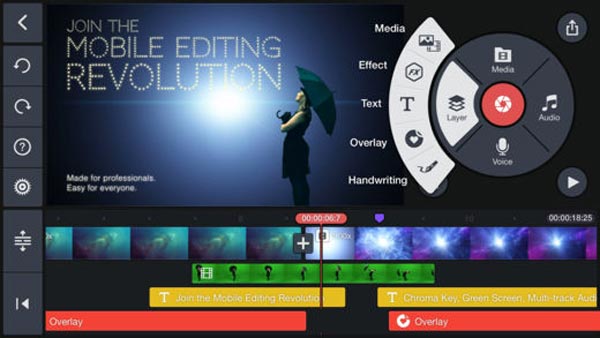 Best green screen background software on iPhone: Green Screen Movie FX
Green Screen Movie FX is a dedicated green screen background app for iPhone. Its features include:
1. Composite videos using iPhone video camera in real time.
2. Support both front and rear cameras.
3. Use green screen background effect on the videos in Camera Roll.
4. Offer plentiful amazing video backgrounds.
5. Fine turn the chroma keying red, green or blue value.
Pros
1. This video editor is easy to use.
2. The interface is straightforward.
Cons
1. It is a paid app without free trail.
2. You cannot trim, crop or rotate videos with this video editor.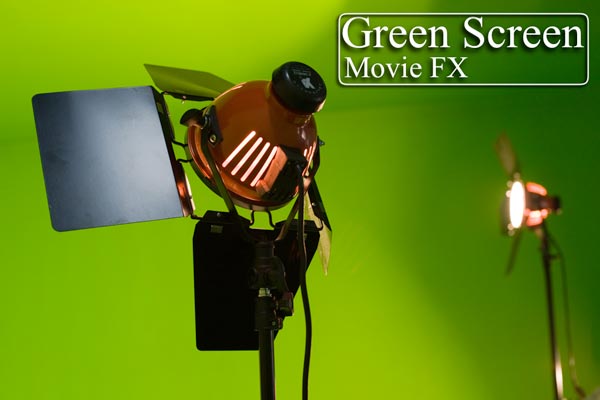 Part 2. Green screen backgrounds images free download
When you chroma keying videos, you may need to download some green screen background images. There are several sites provides images for making green screen video, such as Pixabay, Pexels, ShutterStock and Pinterest.
Pixabay has a library with over one million public pictures including green screen backgrounds.
Pexels is a free stock of background images allows people to share and download background images for personal and commercial uses. ShutterStock is a rich collection of images and photos for green screen background.
Pinterest is not only a database of background images, but also a place to discover the best green screen ideas.
Part 3. Buy green screen backgrounds
When capturing a video using green screen, you will need a green screen background. There are several ways to get a chroma keying background. Painting the wall to green color, for example, is one way to get a green screen. But this method will cost you more time and money. The easiest and portable method is to buy a background kit.
eBay is a popular ecommerce marketplace and there are a lot of green screen kit with different material, dimensions and other toolkits necessary when taking a professional looking video. Several photography retailers offer green screen background kits online as well, such as B&H and Adorama. You can research the proper size online and discover the better prices based on you demands. And when you have a green screen background kit and download the background image online, you can use the best apps above to make a science fiction movie by your own.
Conclusion
In this post, we have provided some knowledge necessary to use a green screen background in videos. If you want to add fantastic background on your videos, you can download green screen background images online. After purchasing green screen background kit, you can capture green screen videos and use the video editors recommended above to make fiction movies.