Things You Should Know About HTC Account
If you are HTC users, you must know what is HTC account. An HTC account is a set of email and password which allow you download content from Hub on your HTC phones or access to your profile on HTCSense.com. And now, there are more and more services which are added up to HTC account, so that you can enjoy more convenience with your HTC account. Here we'd like to introduce HTC account more detailed for you.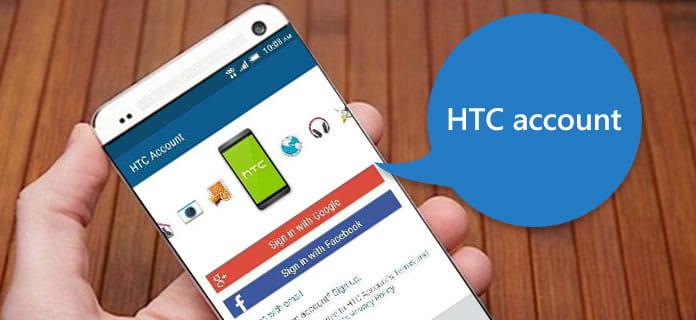 HTC Account
Part 1. How to Create an HTC Account
For now, the way to create an HTC account is really easy for HTC users. Just open your HTC phone and then find Settings app on your screen. When you are in the Setting's interface, scroll down to find "Accounts & sync or through Hub". When you find this option, just tap it and then you can register an HTC account following the guide. When you done this, you are successfully creating an HTC account. You can also register an HTC account at HTCdev. After you open this website, you need to type your name, email address and password. And then click "Register" to create your HTC account.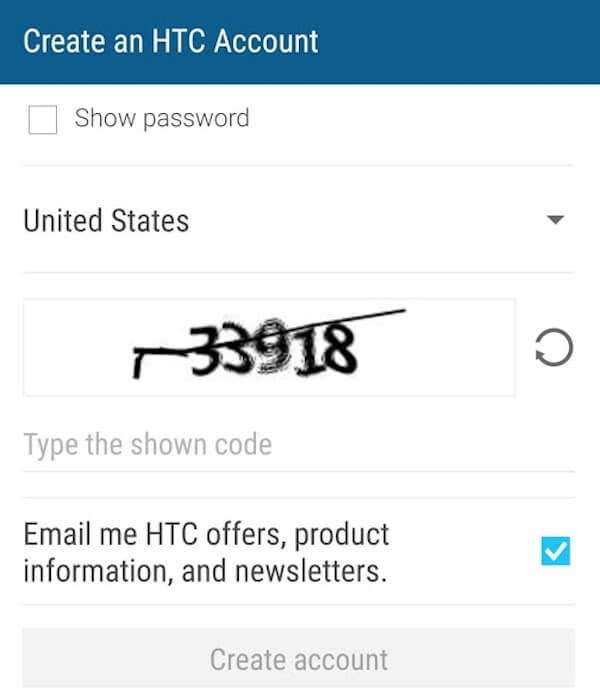 Part 2. How to Backup HTC Account
To backup HTC account, you can use HTC Backup to help you do this job. The in-built HTC Backup is a good tool that can help you backup and restore your phone's settings and all of your accounts and passwords, including the HTC account. It is the easiest way for those HTC users to back up the HTC account. On your new phone, you should go to Settings first, and then tap Backup & reset. Then choose Restore from HTC Backup. Make sure the account you sign in same as that you used to back up your old phone before. And then your backup history will be displayed and just choose what you want and tap Next. Then follow the onscreen instructions to restore your backup until it finish. Actually, you can also back up the HTC account with the assistant of some third-party tools which you can back up and restore your phone's data. There is a plenty of backup software in the application market. Just choose the most suitable one and download it on your computer to back up and restore.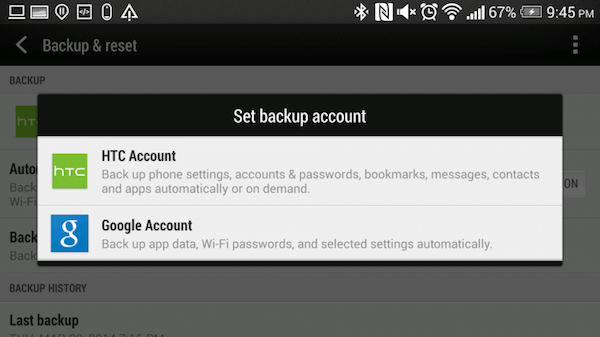 Part 3. Why Can't I Sign in HTC Account
When you are failed in signing in HTC account, you need to check whether the information you type in is right or not. Make sure you are using the correct email and password for your HTC account. Be attention to the password is case sensitive and the email address is the one you used during your registration. If all the information you type are right, you can consider the system problem. There are times when the system is temporarily unavailable. When you face such a question, be patient and wait for a few minutes before you want to try to sign in again. And you needn't worry about your messages and other information you back up in your HTC account. The signing failure doesn't influence the safety of your backup files and information.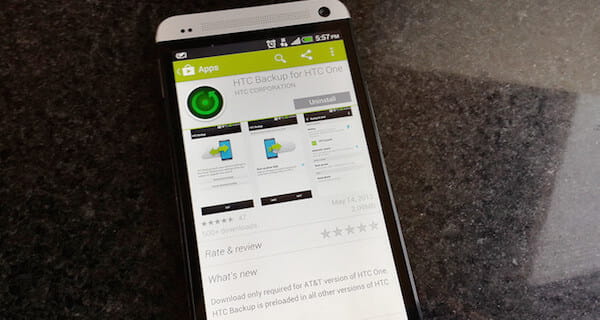 Part 4. The Best Tool to Backup and Restore HTC Phone
Except using HTC account to back up your data, there is also a good way we strongly recommend to you. Android Data Backup & Restore is a selectively and flexible backup and restoring tool for all Android users to back up and restore their important data on their Android phones. Just in one click, you can back up and restore your Android data to your computer with this easy-to-use application. You are also allowed to preview the data in detail before you restore your data from the backup. It is really a safe way for Android users to back up. Don't worry about losing important data any more with such a convenient software. And you can follow the next introduction to begin your data backup and restoring.
Step 1 Download Android Data Backup & Restore
The first step you need to do is downloading Android Data Backup & Restore from the official website. Then finish the installation to install it on your computer following the guide.
Step 2 Launch Android Data Backup & Restore
When the installation is finished, you can launch it on your computer. And if you see the main window, you need to click "Android Data Backup & Restore" which is the third icon on the left list. When you click, you can see two options in the interface: backup and restore.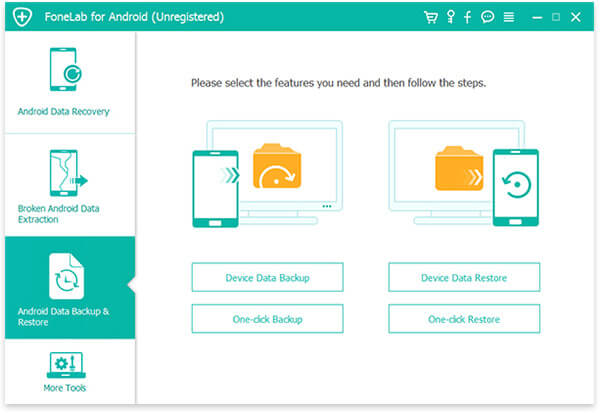 Step 3 Backup data on your phone
Click Device Data Backup to back up your phone. And you need to connect your Android phone to computer via a USB cable and make sure the connection is well during the process of backing up. Wait a few minutes, the process will end. And you can click "Strat" to preview the backup data and choose which one you want to retrieve to your device.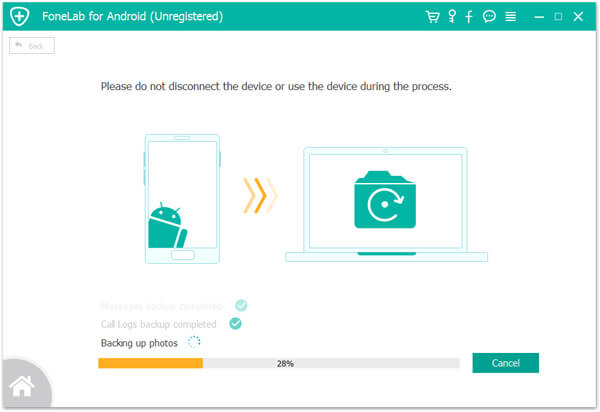 Step 4 Restore your backup data
You can click Device Data Restore to restore your data from your Android phone devices. Just select the backup data and then click Start to restore. Of course, the connection between your phone and computer must be well during the restoring process. When the process is finished, you have successfully restore your data from the backup.
Conclusion:
After you read this article, you must know what is HTC account and get the way to create an HTC account and back up it on your Android phone. We also offer some solutions when you can't sign in your HTC account. Meanwhile, this article also recommends the best alternative of HTC account for you to back up your data. Hope you can get what you want from this article.