5 Best Timelapse Editor Applications for Windows, Mac and Mobile Phone
Are you looking for the best timelapse editor?
Today, video has become a very popular way to record wonderful moments and share to friends. However, regular video cannot meet the people's demand. Instead, they create various special effects with their original videos, such as time lapse effect. Time lapse is a technique whereby the frequency at which the frame rate is much lower than that used to view the sequence. Briefly, a time lapse video is played in higher speed than normal. Now, you might have some good ideas for making time lapse video. The problem is how to make it. All you need is a timelapse editor. And in this post, we are going to show you 5 best timelapse editors in detail.

Timelapse Editor
Part 1. Can you turn a video into a timelapse
You may want to know is it possible to turn a video into a timelapse one. The answer is YES. A video is a sequence of frames or images. And when we view a regular video, it will be played back at 30 frames per second. If you speed up a video, it will create a time lapse effect. For example, a video captures the sunrise is about 20 minutes. If you change the speed to 200%, you can view the sunrise in 10 minutes. It sounds not a big change. But when considering a video that records the mung bean seeds germinating, it is amazing to watch the process in 10 minutes.
Part 2. Timelapse video editor
LRTimelapse
LRTimelapse is a professional timelapse editor, which has three versions, free version, private version and the pro version. Its basic features include:
1. Create time lapse video with a sequence of up to 400 images.
2. Use Keyframes Wizard and Holy Grail Wizard to make the timelapse automatically.
3. Edit each key frame in Lightroom.
4. Save the timelapse video in 1080p.
Pros
1. You can use the basic version for free.
2. It provides a variety of tools to make the timelapse video looking professional.
Cons
1. This timelapse editor is a bit complicated, especially to beginners.
2. The pro version is expensive, thought there is no limitations.
3. It has to work with Lightroom.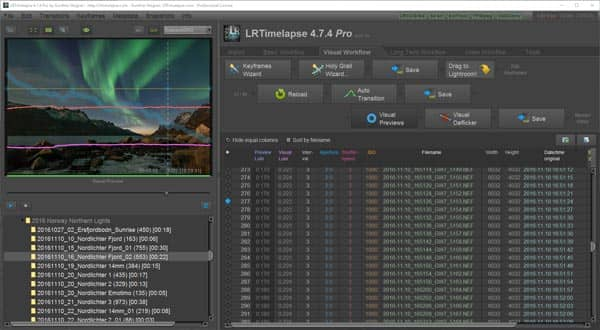 EZGIF
EZGIF is a versatile timelapse editor online. Its main features include:
1. Allow you to upload a video from hard disk or URL for time lapse editing.
2. Change the video speed as you wish.
3. Remove sound, keep it in original condition or adjust sound during editing.
4. Keep the video quality as much as possible.
5. Edit the timelapse video further, like resize, convert, rotate, reverse or more.
Pros
1. This timelapse editor offers a wider range of video editing tools.
2. The interface is intuitive and easy to navigate.
Cons
The file limitation is 100MB.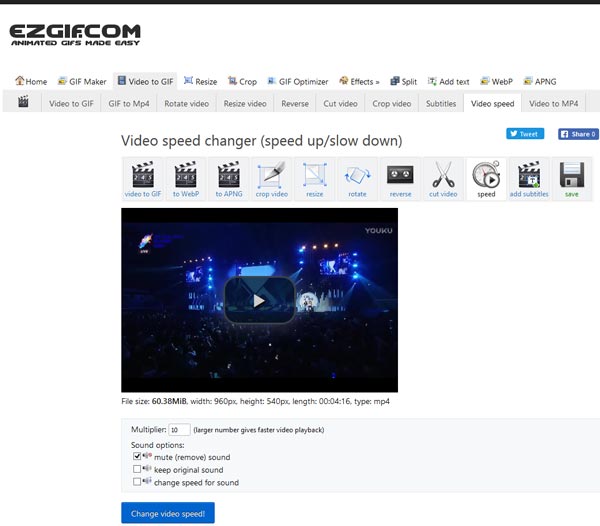 Aiseesoft Video Editor for Mac
If you need a timelapse editor for your Mac computer, Aiseesoft Video Editor is the best choice. Its benefits include:
1. Create timelapse effect by change video speed in one step.
2. Cut a clip out of a video for time lapse editing.
3. Separate the audio or speed it up with the video at the same time.
4. Keep the original video quality during editing.
5. Crop, rotate, flip or add effects on the timelapse video.
6. Enhance and optimize the time lapse video quality in one click.
7. Support all video and audio formats, including HD and 4K videos.
In a word, it is the easiest way to create a time lapse video on Mac and Windows 10/8/7/XP.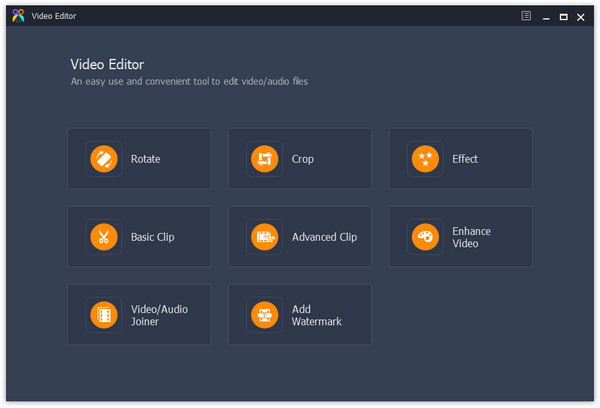 Windows Movie Maker
Windows Movie Maker is one of the best timelapse editor for Windows PCs. Its principal features include:
1. Change the video speed to 1x, 2x and more to make time lapse effect.
2. Preview the time lapse video with built-in player.
3. Split or trim the video clip before editing time lapse.
4. Integrate plentiful video editing tools, such as rotate, stabilization and more.
Pros
1. The interface is user friendly and easy to find what you want.
2. It is free of charge.
Cons
1. This timelapse editor is not available to latest Windows systems.
2. It is compatible with limited multimedia formats.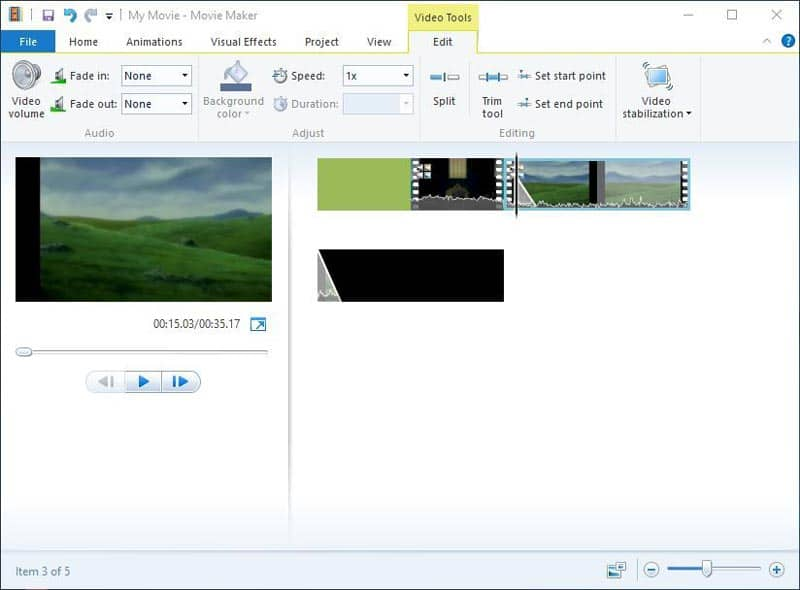 Hyper Timelapse
As its name said, Hyper Timelapse is a dedicated timelapse editor for Android. Its features include:
1. Create a stunning timelapse video with the built-in camera.
2. Or change the speed of a regular video up to 8x.
3. Preview the time lapse video within the app.
4. Share your masterpieces to social media directly.
Pros
1. This timelapse editor app is rather easy to use.
2. It is a free tool.
Cons
1. It cannot create long-term timelapse video.
2. The output quality is not as good as other top editors.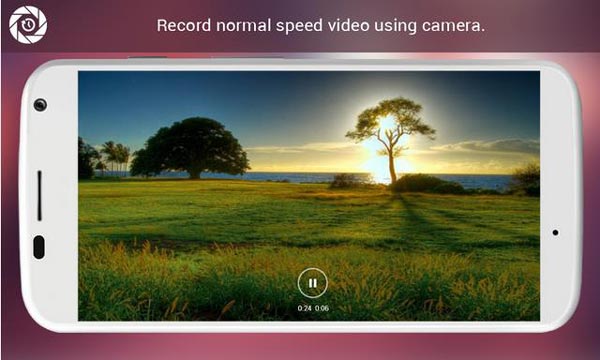 Part 3. How do you speed up a video with timelapse editor
To help you understand how to make a timelapse effect by speeding up a video, we will show you the detailed guides in this part.
Step 1 Run timelapse editor
Download and install Aiseesoft Video Editor for Mac on your computer. There is a dedicated version for Windows PCs. Start it and choose "Basic Clip" on the home interface. When the video editing window opened, click "Add File" to import the video.
Step 2 Trim the video for making timelapse
Make sure to select the "Remain selected part" option and then drag the sliders on the timeline to cut the clip out of the video. To change video speed, click the "Settings" button to open the settings dialog.
Step 3 Speed up the video clip
Find the "Speed" option and change the value to accelerate the video. For example, if the speed is changed to 400%, the 40-second clip will speed up 4x and become 10 seconds. After setting, click "Ok" to back to the editing window and then hit "Save" button to export the timelapse video.
Tip: If you want to edit the timelapse video further, you can click "Back to Home" and select any tool.
Conclusion
In this post, we have shared top 5 timelapse editors for Windows, Mac, online and Android. Now, you might learn about multiple ways to edit time lapse videos. When you want to make a special video effect, you can select your favorite timelapse editor and try it by your own. On the other hand, if you are seeking for the best timelapse video editor, we will recommend Aiseesoft Video Editor. It not only offers extensive features, but also is easy to use.