5 Best Android Wi-Fi Manager APPs for Free Networks
Want to stream media files on your Android phone for free? If you are short of the mobile data package, you can rely on the free Wi-Fi connections.
Generally speaking, you can use a Wi-Fi manager app to search and find free Wi-Fi networks around.
Thus, you can "borrow" the Wi-Fi network from other wireless enabled devices. Fortunately, this article shows free Wi-Fi manager applications. You can also know how to fix frequently-appeared Wi-Fi problems by yourself.

Wifi Manager Android
Part 1: Top 5 Wi-Fi Manager APPs for Android
Actually, you need a Wi-Fi network manager app that helps you find available wireless connections. Here are 5 good Wi-Fi managers you can try.
1. Wi-Fi Manager
Wi-Fi Manager Android apk allows you to strengthen all Internet connections. Thus, it can improve the quality of public networks too.
Download from: https://wifi-manager.en.uptodown.com/android
Pros:
Detect all available Wi-Fi networks around you.
Offer a powerful graphical channel radar.
Change the icon and name of any Wi-Fi network on your display.
Shift to your target Wi-Fi network in one tap.
Cons:
Fail to switch between fixed and DHCP IP addresses.
Need to buy the premium package to download Wi-Fi manager full version.
2. WiFi Finder
If you want to get Wi-Fi hotspots while traveling, you can try Wi-Fi Finder. What's more, you can use the Wi-Fi manager online to get more information.
Pros:
Find all free or paid public Wi-Fi hotspots nearby.
Get different types of Wi-Fi maps including hotel, café, restaurant, etc.
Show how to use the Wi-Fi manager with color codes based on the Wi-Fi quality.
Cons:
Need to download offline Maps before using the Wi-Fi manager app.
Contain ads.
3. Wifi Analyzer
You can use Wifi Analyzer to test the speed of your current using network. Moreover, you can get all Wi-Fi channels and related signal strength.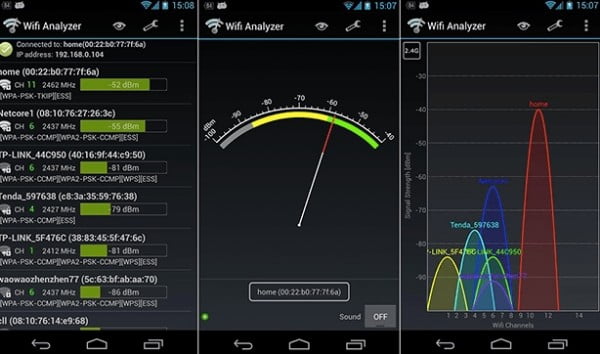 Download from: https://play.google.com/store/apps/details?id=com.farproc.wifi.analyzer
Pros:
Analyze each Wi-Fi channel with the speed, frequency and other details.
Measure the Wi-Fi signal strength and reduce the interference.
Rate all searchable Wi-Fi networks as references.
Cons:
Stop working occasionally after the new update.
Need to purchase to remove bar ads and full-screen ads.
4. WiFi Connection Manager
WiFi Connection Manager app is the collection of your Wi-Fi scanner, manager and connector. You can also know the detailed information, such as the Wi-Fi network bandwidth, channel and type.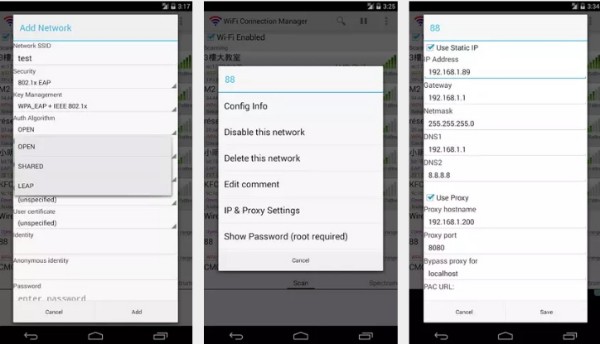 Download from: https://play.google.com/store/apps/details?id=com.roamingsoft.manager
Pros:
Connect to Wi-Fi networks instantly thanks to the built-in Wi-Fi scanner.
Fix the potential Wi-Fi problems on your smart phone.
Switch between different AP automatically.
Cons:
Android 2.3 and earlier devices are not supported.
Need to root your Android phone to see the Wi-Fi network password.
5. WiFi Overview 360
The interface of this Wi-Fi manager for Android app looks really cool.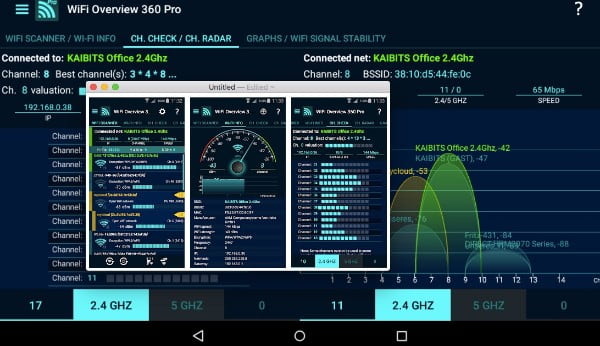 Download from: https://play.google.com/store/apps/details?id=de.android.wifiscanner
Pros:
Manage the detailed information of your used wireless network.
Optimize your own Wi-Fi network with the Channel Checker and Channel Radar.
Add a network to the Wi-Fi manager application.
Cons:
You need to upgrade to WiFi Overview 360 Pro to unlock many other features.
Show unwanted networks with loudly music.
Part 2: 5 Common Android Wi-Fi Issues and Related Solutions
However, you may encounter these or those questions while using the Wi-Fi manager app on your Android device. Just read and check if you have the same problem.
Question 1: I Cannot See My Wi-Fi Network
Answer 1: Some networks may hide due to various reasons. Thus, you can go to "Settings" and choose "Wi-Fi Settings" to add a new network manually.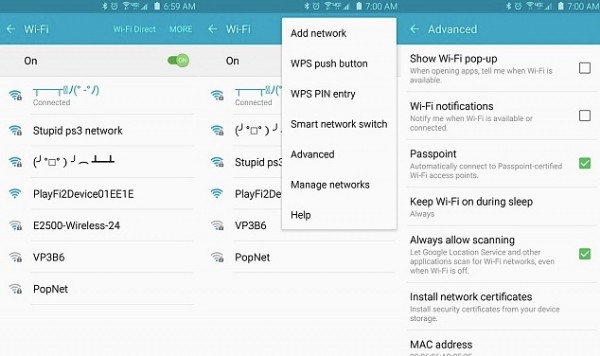 Question 2: The Wi-Fi connection is interrupted regularly
Answer 2: Sometimes your Wi-Fi network is switched off to maintain the longer battery life. To solve this problem, you need to head to the "Advanced Wi-Fi" settings. Enable the "Keep Wi-Fi on during sleep" option and mark before "Always".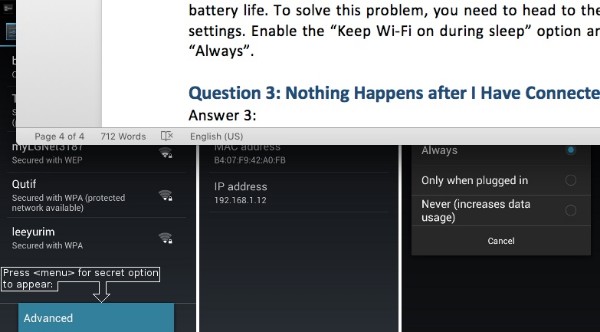 Question 3: Nothing Happens after I Have Connected to Wi-Fi
Answer 3: You can use another phone to check the condition of the router. If you still fail to access the Wi-Fi connection, you need to perform a manual configuration to set the IP address, DNS and gateway again.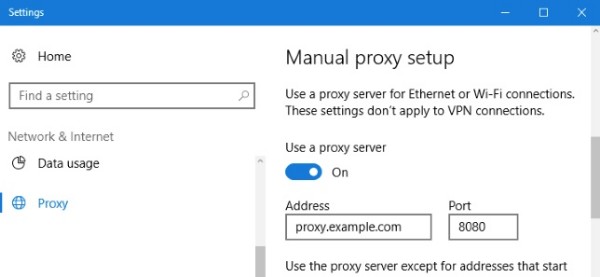 Question 4: I Was Requested to Enter the IP Address Over and Over Again
Answer 4: Restart the router to have a try first. If it does not work, you can use the static IP address to solve the Wi-Fi problem. Well, you can refer to the third-party Wi-Fi manager too.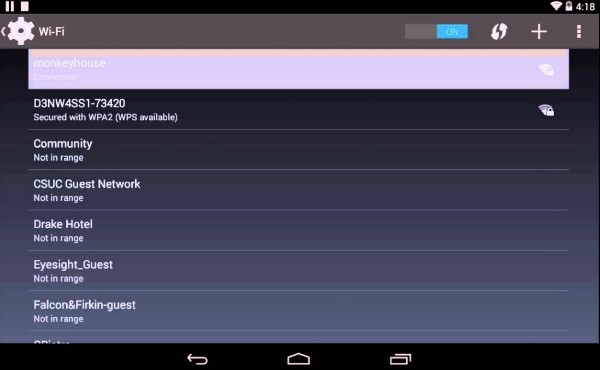 Question 5: My Wi-Fi Connection Is Unavailable after the Android 4.3 Update
Answer 5: The new Android update always comes with many problems. The universal solution is rebooting into the Recovery mode. Later, you can clear caches to fix the wireless connection issue.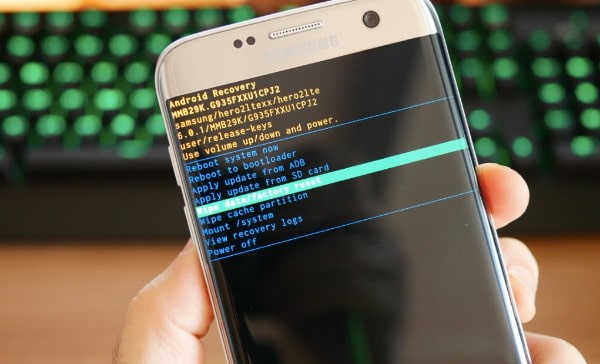 Part 3: Transfer Android Files to an iOS or Android Phone in One Click
If you want to transfer files between smart phones, FoneCopy is exactly is the correct phone transfer software you are looking for. You can sync files between an Android and iOS device freely. Consequently, you can move all files from an old phone to a new one safely and easily.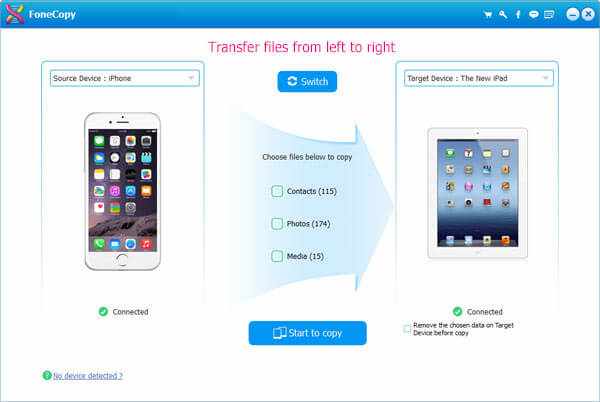 Transfer contacts, photos, videos and audios from your Android to an Android or iOS device quickly.
Sync contacts, photos, music, playlist, movies and other media files from an iOS to an Android or iOS device.
Remove data on your mobile phone before transferring.
Wide support of popular iOS and Android devices.
Therefore, you can get the free wireless connection by using above Wi-Fi manager apps. If you have any other good Android network app, you can also share in the comments.