How to Change Screen Timeout on Your iPhone/iPad or Android Phone
Have you ever come across the problem of how to adjust the screen timeout of your Android or iPhone/iPad? The answers of most of you must be yes. Screen timeout is the period of time between the last touch of your handset and the time of shutting of your handset. Actually, the screen timeout can influence the experience of using our handset in a large extent.
Why do I say that? Suppose that you are looking up information on the Internet while noting the core points on your notebook, it is upset that the screen turns black suddenly, leaving the note uncompleted. And you must be restless to unlock your phone again and again. Under this circumstance, extending the screen timeout seems to be useful and helps to improve efficiency. However, you are not expected to prolong the screen timeout all the time, for the intense brightness and long-time screen timeout will do harm to your phone's battery power. To protect your handset, you should always try to shorten you screen timeout.
In this article, I will explain the difference of adjusting screen timeout on Android and iPhone/iPad. And detailed steps will be provided below. At the last part of the passage, I want to recommend a powerful app which aims to backup and restore data on your iPhone. Go through it and follow the steps right now!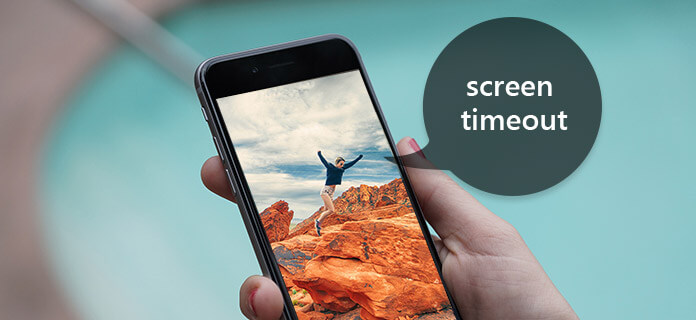 Screen Timeout
Part 1. How to change screen timeout on Android
For Android users, a bad battery power always makes people crazy at crucial time. And if you keep your screen on for a long time, it will exacerbate the situation of your Android battery power, hence the necessity of adjusting your screen timeout preset on your Android. Then, let's go through the detailed steps of how to change screen timeout on Android. And I will take Samsung for example (Other Android users can also refer to this tutorial because of almost the same steps).
Step 1 Launch you Android phone on the Home screen.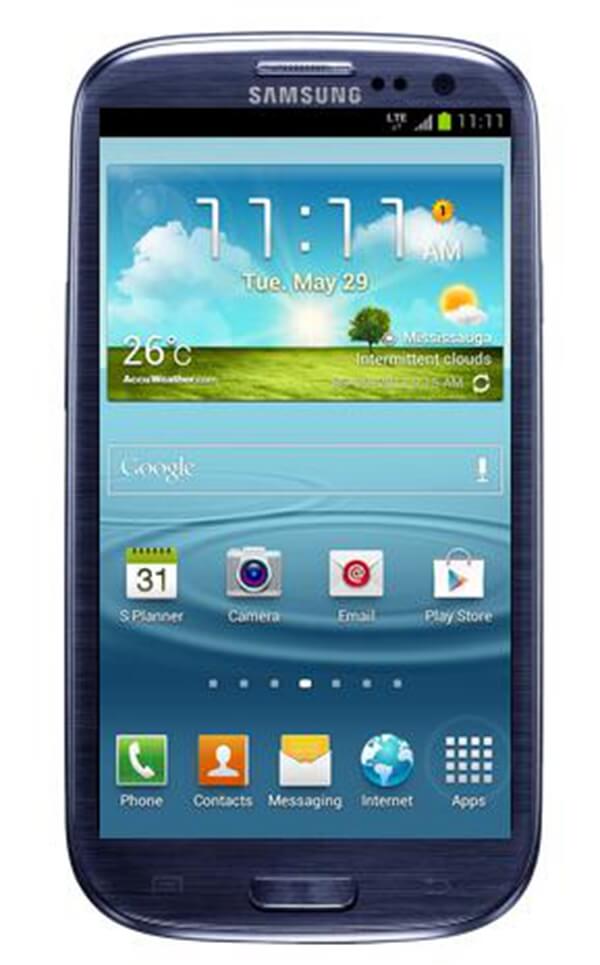 Step 2 Tap the Apps button at the bottom of the Home screen.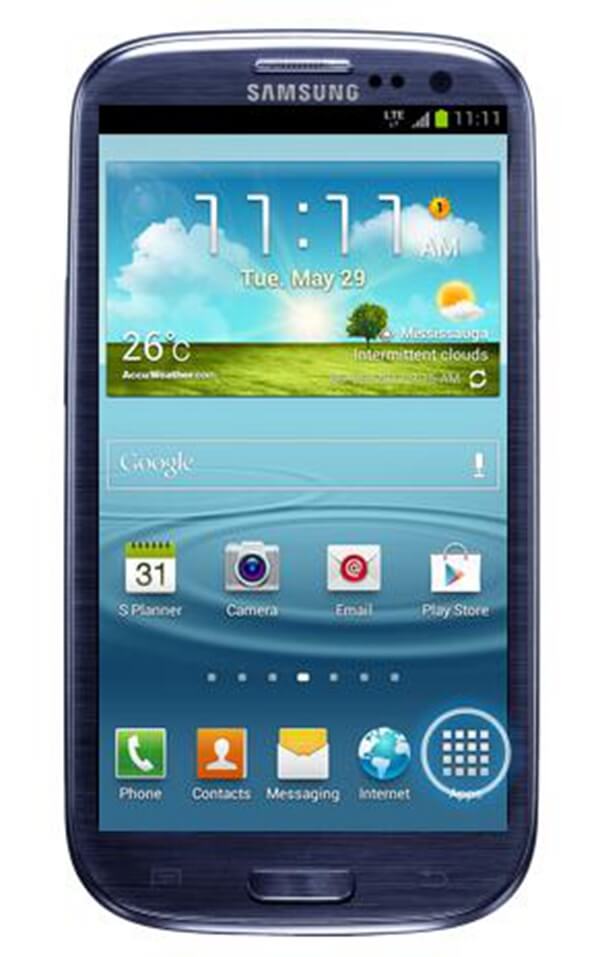 Step 3 Slide around to find "Settings" and enter it.
Note: If you want to be free of the trouble of sliding, just drag down the Notification column to find "Settings".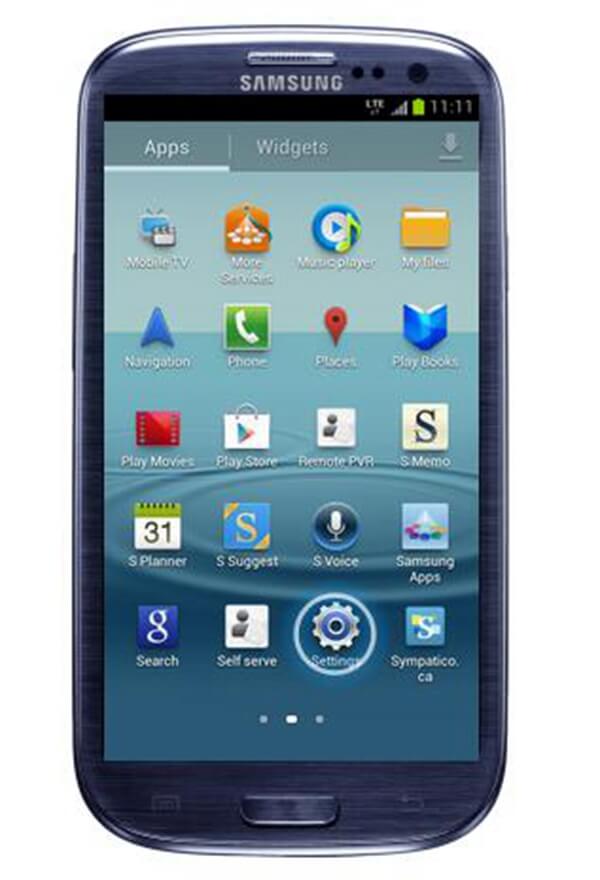 Step 4 Scroll down until the "Display" button appears. Click it to enter a new page.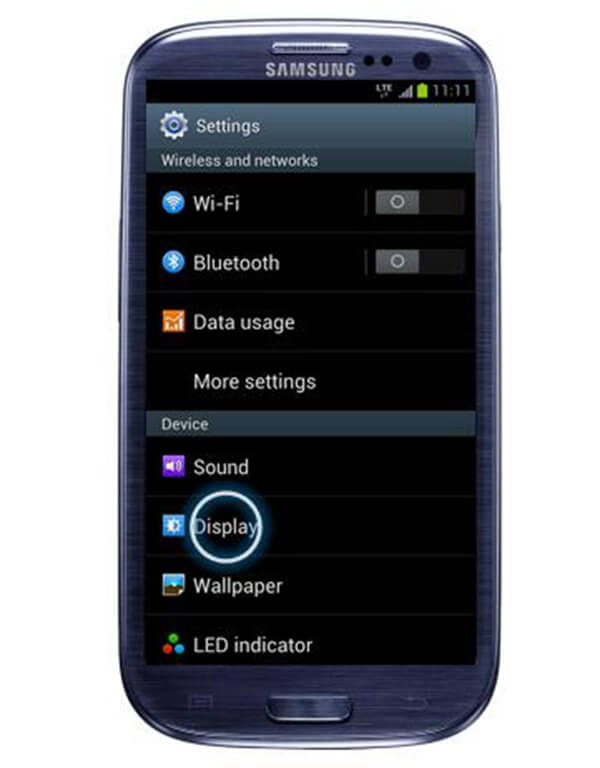 Step 5 You will find "Timeout" button at the second row, which also presents your timeout right now.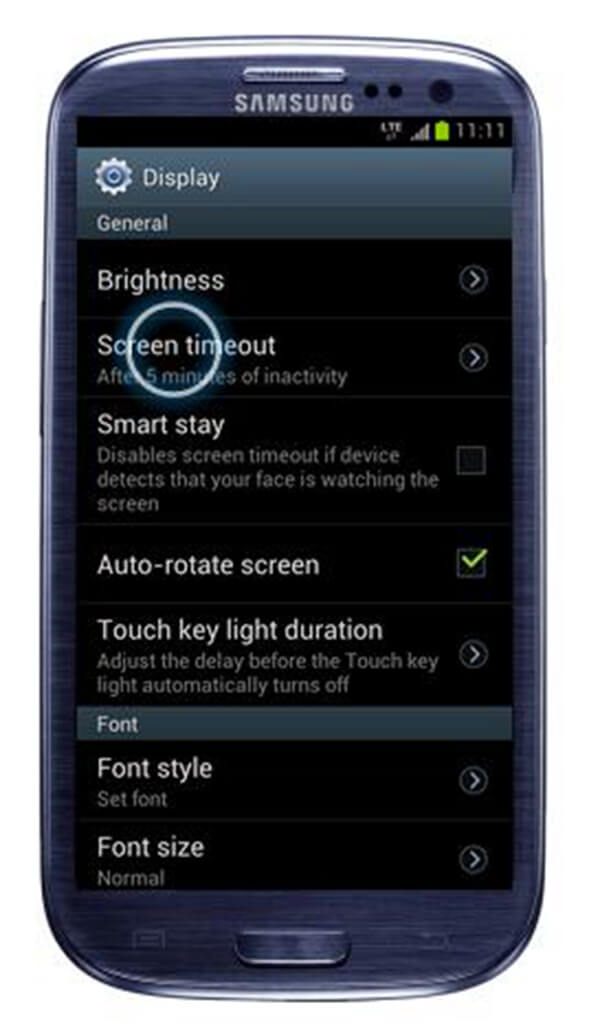 Step 6 There are several options for you to choose.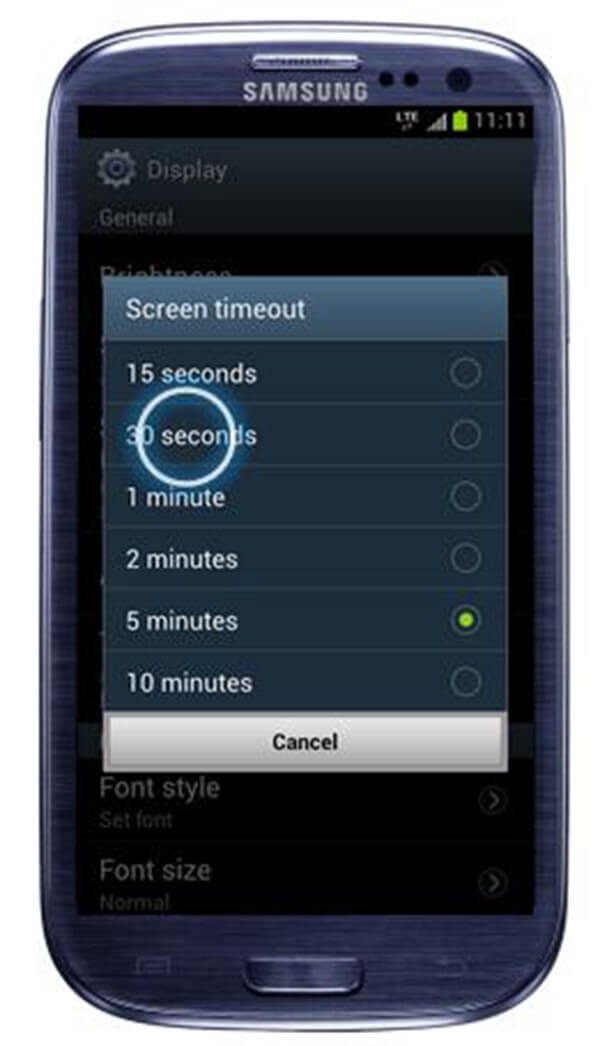 15 seconds
30 seconds
1 minute
2 minutes
5 minutes
10 minutes
Never turn off
Step 7 Finish setting the screen timeout
Part 2. How to change screen timeout on iPhone/iPad
Not just Android phones need to adjust the screen timeout; it affects iOS system a lot as well. In fact, more care should be paid to the battery power of iPhone or iPad because it always cost much more to repair an iOS system. To protect your battery, you can control the brightness of the screen, shorten the screen timeout and set into Low Power Mode, which reduces power consumption until you can fully charge your iPhone.
Then, to modify the screen timeout, follow the steps below:
Step 1 Power on your iPhone/iPad to the Home screen.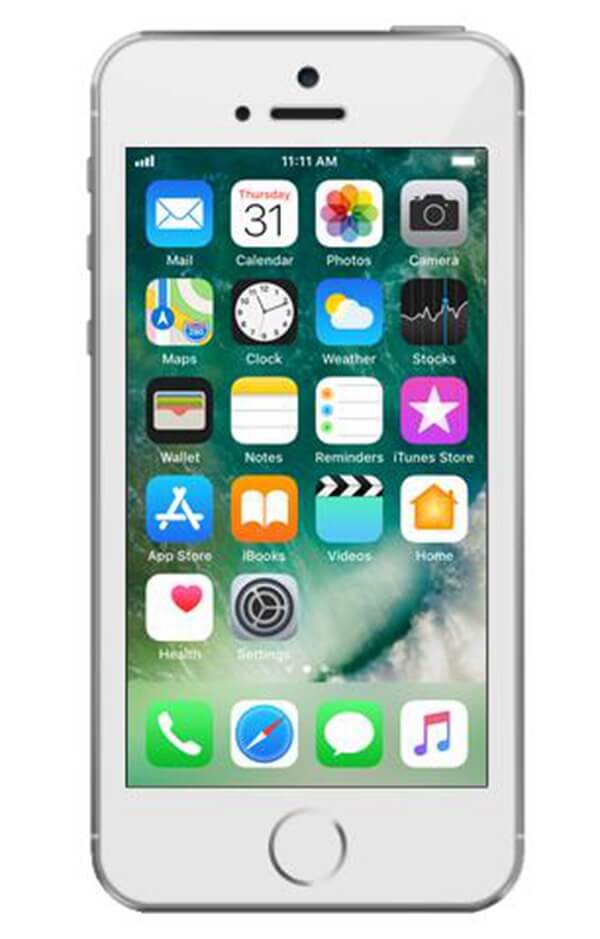 Step 2 Find the gear icon - "Settings" and tap it.
Step 3 Drag down until the "Display & Brightness" appears, click into it.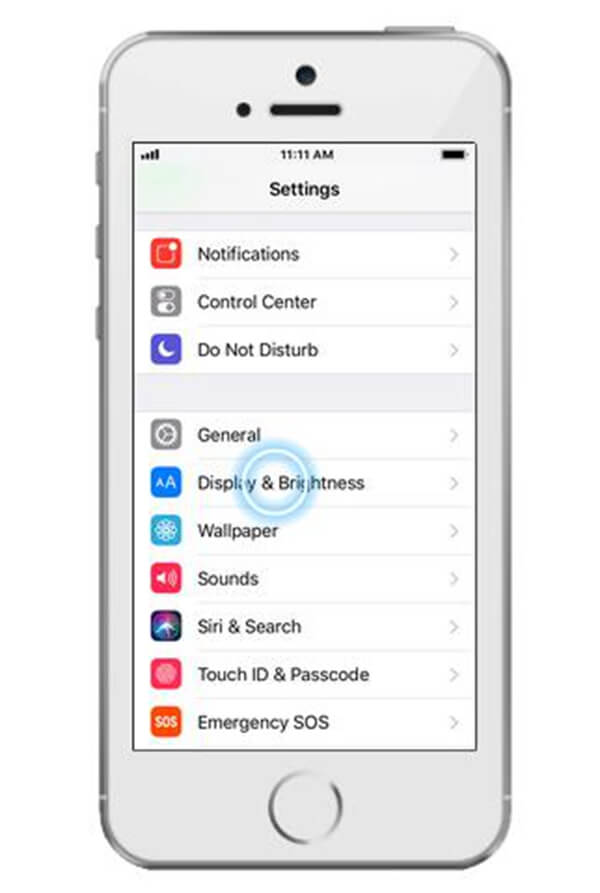 Step 4 Touch the "Auto-Lock" button, which also writes the present screen timeout.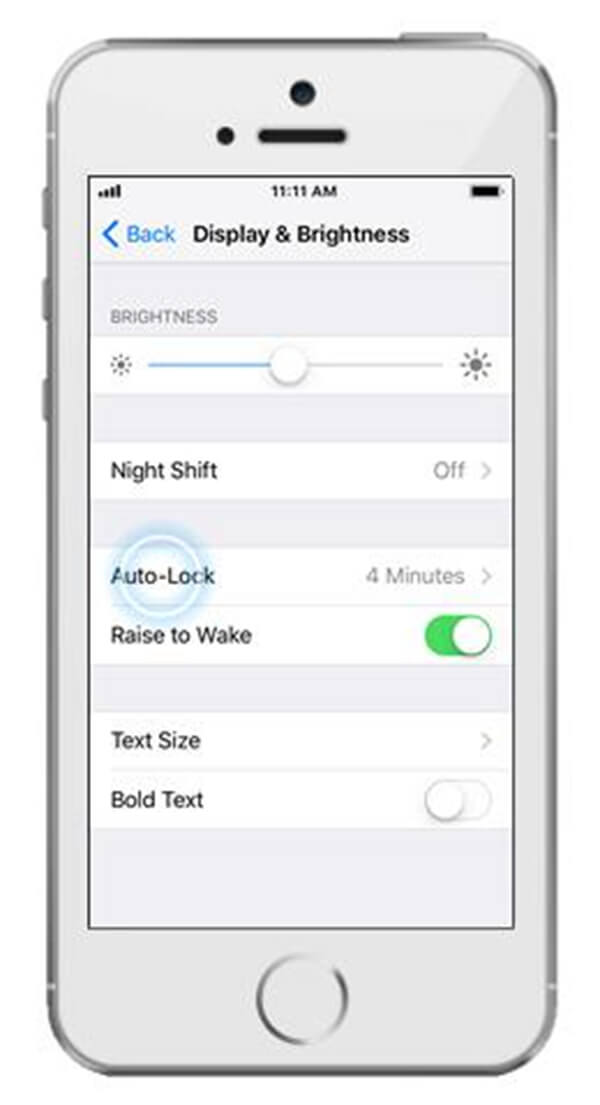 Step 5 Choose your desired duration in following options.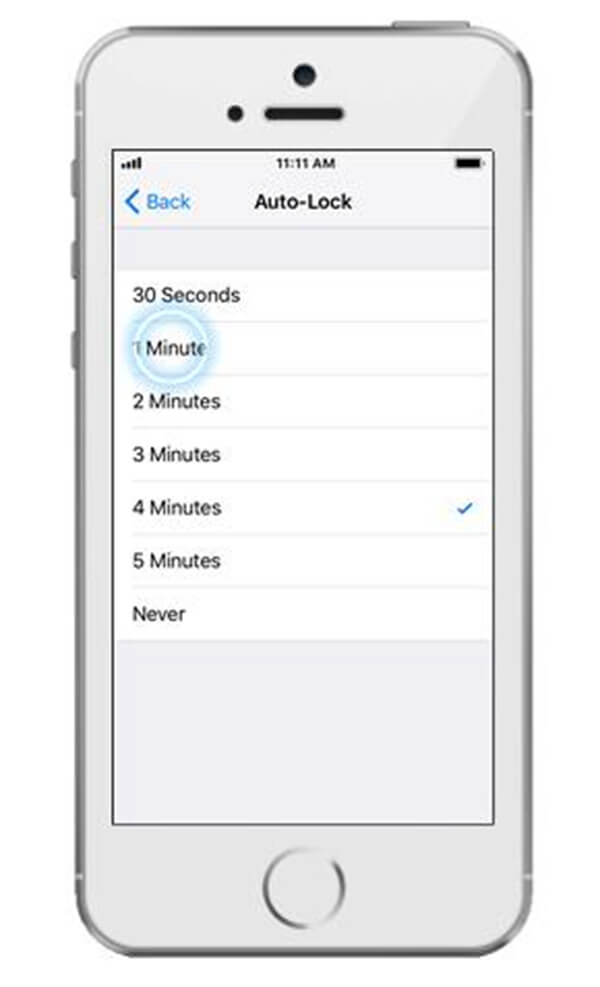 30 Seconds
1 Minute
2 Minutes
3 Minutes
4 Minutes
5 Minutes
Never
Step 6 Back to the Home screen.
Part 3. Introduction of an app: Android Data Backup & Restore
For Android users, not only the breakdown of battery will bring trouble, but also the data loss disturbs a lot. As we know that, our Android phone will store volumes of data, including pictures, videos, text messages, calls, and files, which contains personal information sometimes. So, in this article, apart from the tutorial of changing screen timeout, I will introduce the way to backup and recovering data on your Android phone. Is backup and recovering complicated? With Android Data Backup & Restore, backup and restoring will not become troublesome any more.
Android Data Backup & Restore is a professional and flexible backup and restore tool for Android phones. Only with one click, backing up and recovering can be easily accomplished without hassle. And you are allowed to select data and preview the data you want to restore before recovery.
Main features:
1. Safe to backup and restore your Android data by setting password.
2. Easily view and select Android data as you like.
3. No need for professional knowledge, easy to use.
4. Achieve backup and restore efficiently and quickly.
5. Support most of Android phones and tablets, such as Samsung, Sony, HTC, and Huawei.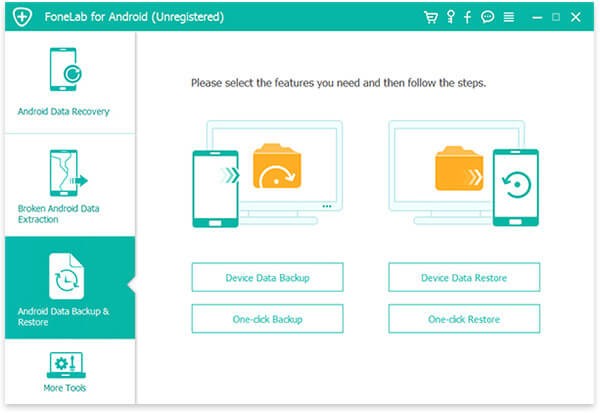 Conclusion:
This tutorial may help you a lot when you are finding ways to adjusting your screen timeout, whether you are an Android user or an iPhone/iPad user. As is shown above, steps of how to extend or shorten the screen timeout is as easy as one, two, three. If you want to further protect your battery power, you can adjust the brightness of your screen which can be set almost at the same location of timeout. Also, Android data is so important that you are expected to ask a professional backup and restore tool to help you - Android Data Backup & Restore.