Top 10 Best Password Manager Apps for Android
You have various online accounts on the Internet, and each of them needs you to create a password to log in. so you must be looking for a best password manager for you to managing all of your login. And this article recommends 10 best password managing applications. If you are interested with this topic, please don't miss this passage.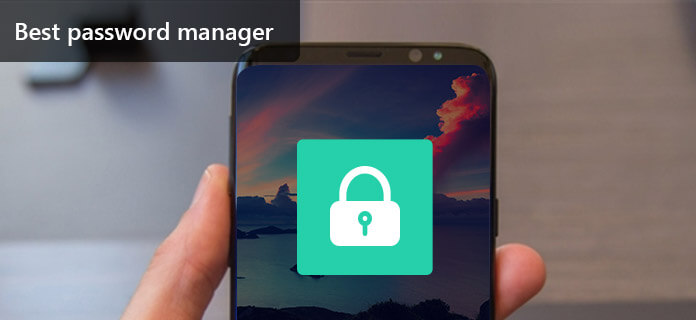 Best Password Manager
Top 1: Best Password Manager - LastPass
LastPass is one of the best password manager apps for Android. Once downloaded, it can be used free for the first 14 days. And if you are satisfied with this program after the fourteen-day trial, you can upgrade to the premium version to enjoy the more advanced functions.
Key Features:
High levels of security protection for Android
Access all stored passwords from all Android devices
Support credit monitoring and streamlined online shopping
Support password generation, auto-fill and more functions
Price: $12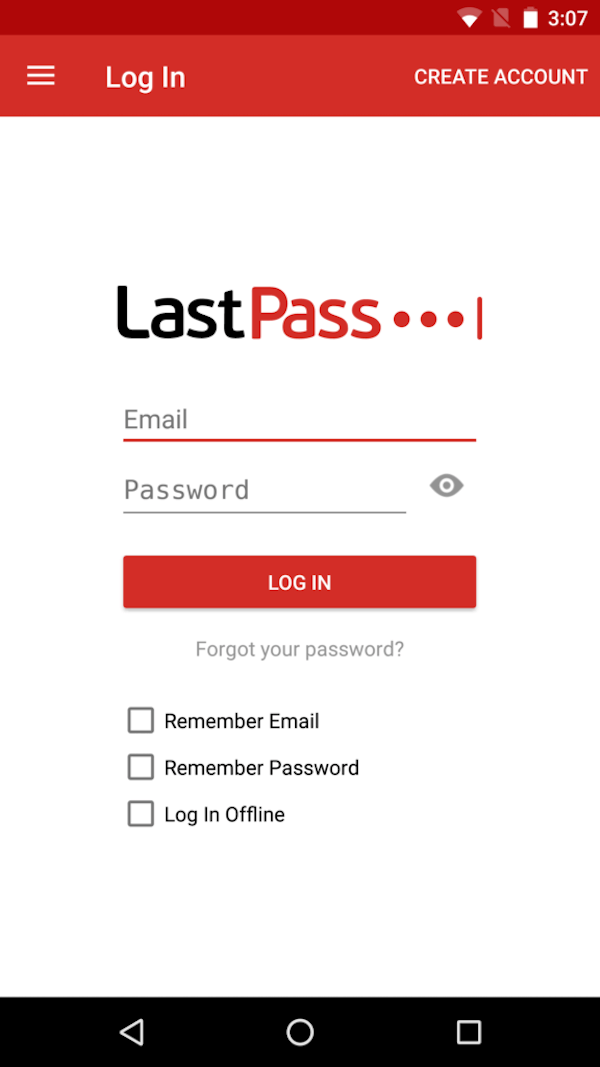 Top 2: Best Password Manager - Password Wallet
Password Wallet is a wonderful password managing app that can store all of your passwords and private information in one, convenient location. Besides, if you lose your Android device by chance, you can sync all the passwords and private information from the best password manager to your computer.
Key Features:
Keep your passwords secure with minimal overhead
Sync passwords with Mac, Windows and iOS Password Wallet
Retrieve passwords quickly and safely through Password Wallet
Access passwords, usernames and other information with a single password
Price: $4.99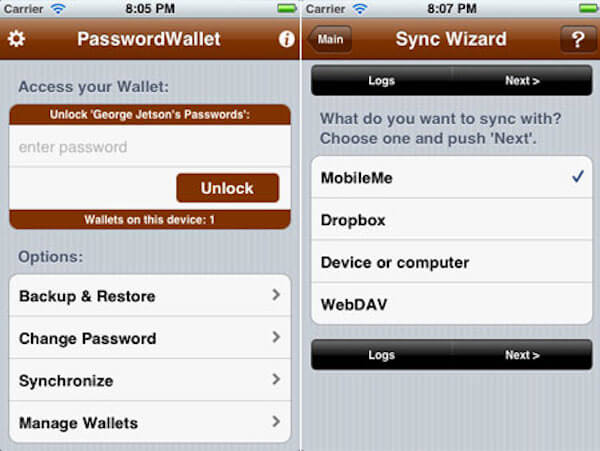 Top 3: Best Password Manager - Password Box
Password Box is considered as one of the most advanced and best password manager apps available for Android. It comes with multiple amazing functions for you to easily log in to various online accounts without recording different and complicated passwords. You can never miss this wonderful program.
Key Features:
Encrypt your passwords to prevent them from any leakage.
Support adding passwords for your favorite sites
Allow you to across several web browsers with the master key
Save many passwords into one account with a master password
Price: Free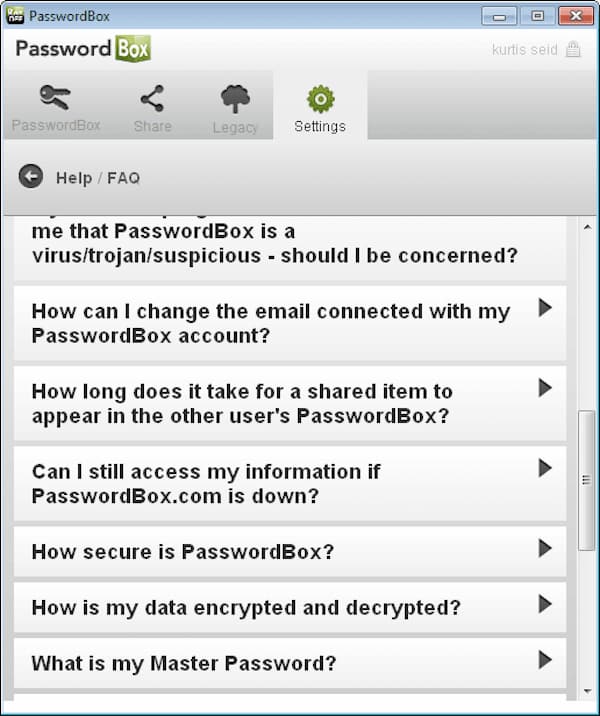 Top 4: Best Password Manager - OneSafe
OneSafe is designed for you to manage all the account passwords and protect your privacy information on the Android device. This best password manager can securely store all passwords and keep them accessible whenever you want to visit. What's more, you can encrypt the passwords if you want to protect it better.
Key Features:
Allow you to copy and paste username and password
Data will be encrypted before it leaves your Android device.
Afford end-to-end encryption to encrypt data with encryption keys
Allow you to encrypt and visit the secured data anytime, anywhere
Price: Free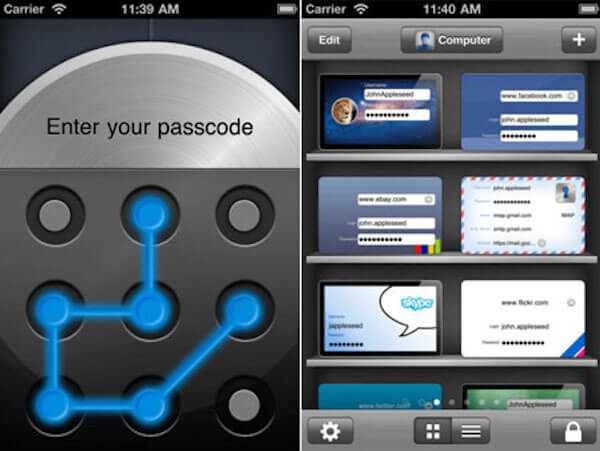 Top 5: Best Password Manager - RoboForme Wallet
With RoboForme Wallet, the best password manager app, you do not need to remember or type the complicated passwords on your Android phone again. RoboForm can help you wherever you need to log in an account. Also, this program maintains a safe library with your entire password saved in for you to easily login.
Key Features:
Generate and store passwords with a single click
Support you to transfer between several devices and USB drives
Sync passwords and secured data across multiple devices
Protect data with AES-256 bit encryption and PBKDF2 SHA-256.
Price: $9.95 for the first year, $19.95 for the second year…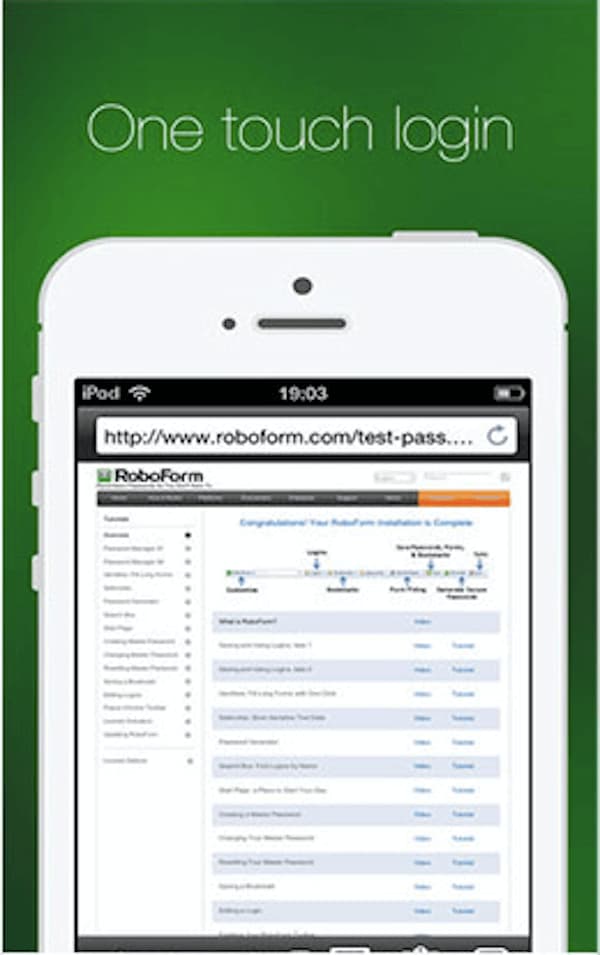 Top 6: Best Password Manager - Dashlane Password
Dashlane Password, one of the best password managers for Android, is becoming the choice for an increasingly quantity of users because of its all-in-one features. With Dashlane Password, you will never forget or misplace the multiple passwords, and can protect your online accounts much better and more safely.
Key Features:
Generate strong passwords with ease
Com with features in auto-login and auto-fill
Keep the local passwords in an encrypted vault
Store banking and credit card information for auto-filling at online shopping
Price: $29.99 each year
Top 7: Best Password Manager - 1Password
As the strongest and best password manager app, 1Password covers almost all the platforms that need you to login with a special password, so you can use this app to manage all your passwords with master key on your Android device. You can download the trial vision of 1Password for a try,.
Key Features:
Search what you want with powerful tags on the device
Save data from online accounts to social security numbers
Allow you to create multiple password libraries to share passwords
Provide auto-lock data protection tamper-proof authenticated encryption
Price: Free for limited use on Android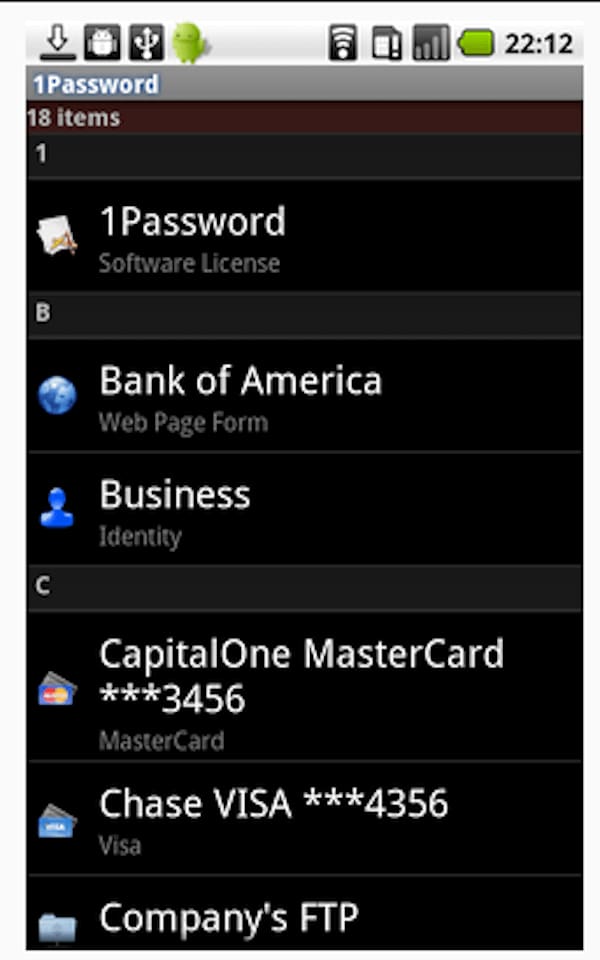 Top 8: Best Password Manager - DataVault password manager
DataVault password manager provides a high level of security and protection for your various passwords on Android phone. The best password manager can help you track the passwords and even keep track of your personal information. Some of the features include AES-25 encryption, strong password generation and so on.
Key Features:
Utilizes AES encryption to store passwords and data
Support for passwords synchronization on several device
Create key combinations to produce complex mixtures
Organize your credit cards numbers, bank accounts, log-ins and other passwords
Price: $9.99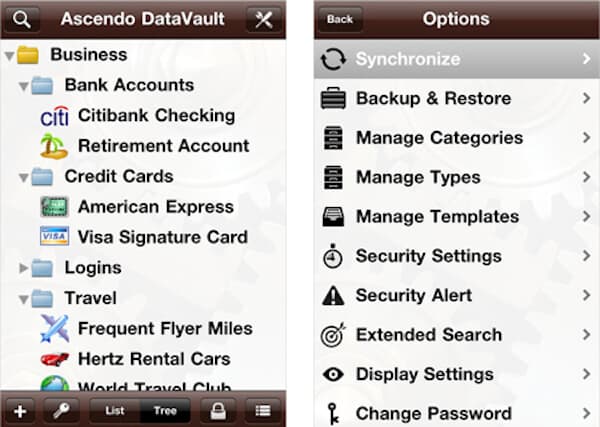 Top 9: Best Password Manager - Keeper
Keeper is another excellent Android password manager app for you to take into consideration. You can download it to freely use for 30 days, and buy this best password manager if you are satisfied with it. Join this world-class security manager app to protect your passwords and privacy.
Key Features:
Protect unlimited passwords in your vault
Access and sync your passwords, data from all of your devices
Allow you to share passwords and files safely with people you trust
Come with abilities to securely save credit and debit card information
Price: $9.99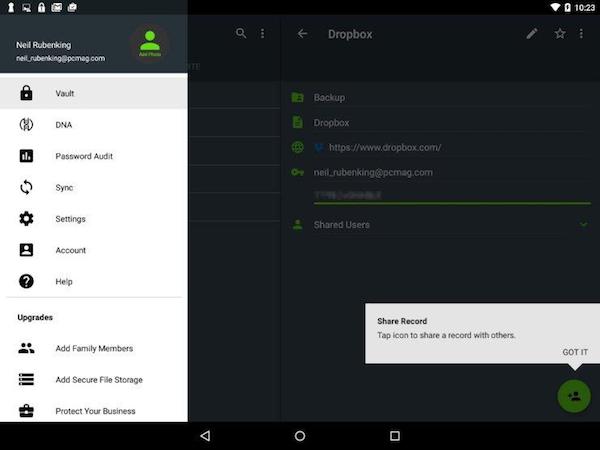 Top 10: Best Password Manager - iAccounts password manager
iAccounts password manager can store all your passwords, website logins, account details, PINs and more details into the Android device. Also, iAccounts, the best password manager, can protect all your data safely and securely with top-notch encryption.
Key Features:
Be equipped with strong password generator
Afford powerful passwords and data encryption
Support you to custom your own groups and reorder the group list
Allow you to record account without limits on the number of fields
Price: $4.99