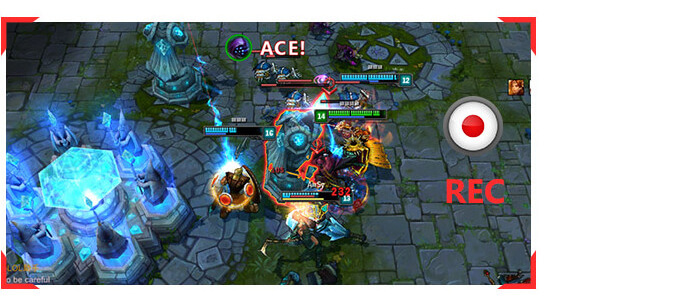 As the growth of people's living standard and the development of society, people have more leisure time to relax themselves. Game can be considered as one of the most popular entertainment styles. If you like to play games, there must be one or two favorite games on your computer, such as the popular LOL - League of Legends, StarCraft, DOTA2 and more.
We find many people like to share their gaming process on YouTube, Twitter, Facebook or somewhere else. Why people want to share these game videos? Some people may want to show their victories, or some of them want to share the useful gaming tips, or some people want to make a gaming video tutorial for sharing on the websites so that more people can learn something from the video guide. So do you want to make your own game video like them? You need to find the good game recording software at first.
The disadvantages of terrible game recording software
As there are different kinds of game recording software on the market, it is not easy for you to find a suitable one. So if you want to find the best game recording software for your windows computer, you need to know the disadvantages of the terrible game recording software:
1. It is not easy to use, especially for beginners who have never touched such recording software.
2. The online game process is not smooth during recording the game.
3. The recorded game video is disappointed, such as the low recording game quality and the blurred images.
4. Some game recording software has a high requirement of your computer, or the recording game video will stuck,especially when recording League of Legends gameplay.
5. The images and the audio on the recording game are not synchronous.
6. The game recorder itself is very large.
The advantages of good game recording software
So you need to be cautious when find the game recording software. The good recording software may have the following advantages:
1. It can record the game process with high quality which is close to the origin resolution.
2. It has the screenshots function, which allows you to capture the wonderful scene or the gaming result.
3. For the 3D games, it works well to record.
4. It can agilely capture every move and click on your game. For example, some good game recording software has a build-in mouse cursor, which can help you record every click on your game.
5. Some game recording software can allows you to record your PC screen, or captures Skype video calls, save streaming videos, etc.
After analyzing the disadvantages and advantages of the game recording software, we will provide you the best game recorder for your Windows computer. With the best game recording software, you can easily broadcast your game on Twitch or record gameplay for YouTube. The best game recording software makes the recording process much easier.
Top 5 Best game recording software for Windows
Mirillis Action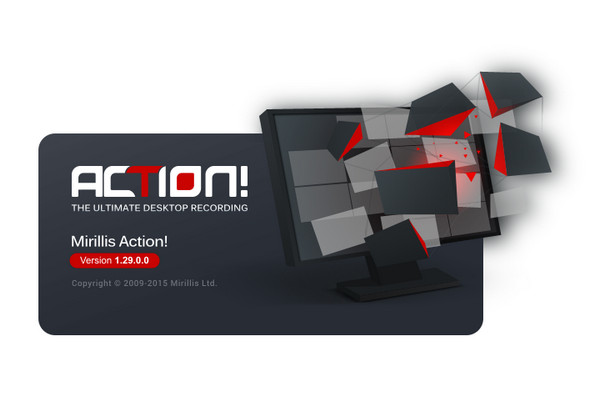 Action! has attracted many people's attentions for capturing the splendid game for its amazing features and settings. You are able to create your game video with HD quality even 4K effect only if your computer has enough storage. After recording your game, you can also edit your game video easily.
Disadvantages: However, there are the negative reviews on the website, such as sometimes the system audio and microphone cannot work at the same time. If so, it must be a pity for gamers who want record their gameplay. In addition, the Mirillis Action crack problem is also frustrating many gamers.
D3DGear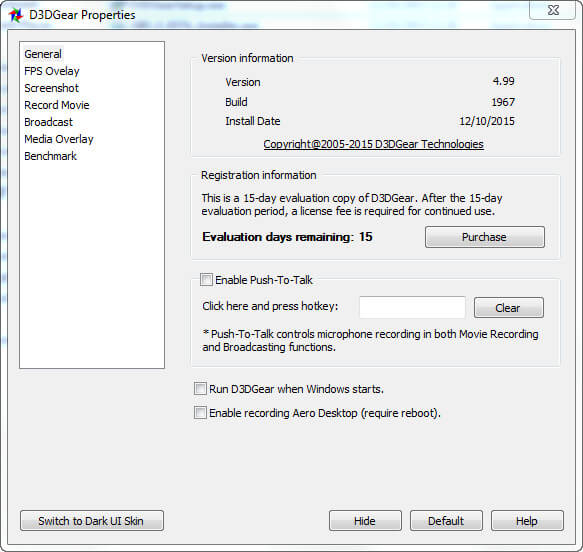 D3DGear is the simplest game recording software I have even seen. You do not need to do any special settings. It is very light and doesn't take much space of your computer resources. It has a built-in compression system which can automatically compress your recorded game video.
Disadvantages: The recorded video quality is not as good as you though. As the built-in compression system, you can save the recorded gameplay with small storage space. However, the video quality is barely satisfactory. In addition, you cannot record video at more than 60fps.
PlayClaw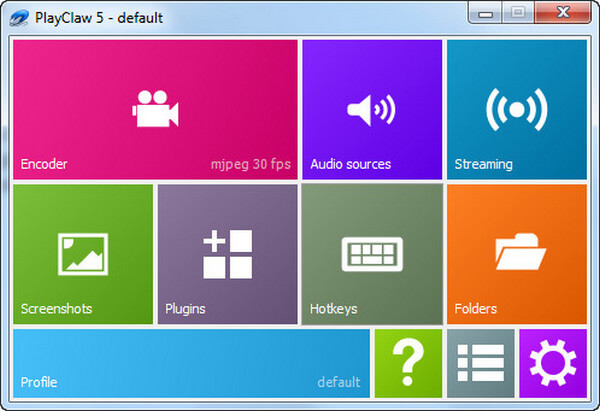 PlayClaw has a high performance when recording your game. Many gamers like to download this game recording software and use it to record their games. It owns many audio sources and no limit for capturing fps.
Disadvantages: This software is purely a video game recorder. It can only help you record your games and it is unable to record web browsers.
Open Broadcasting Software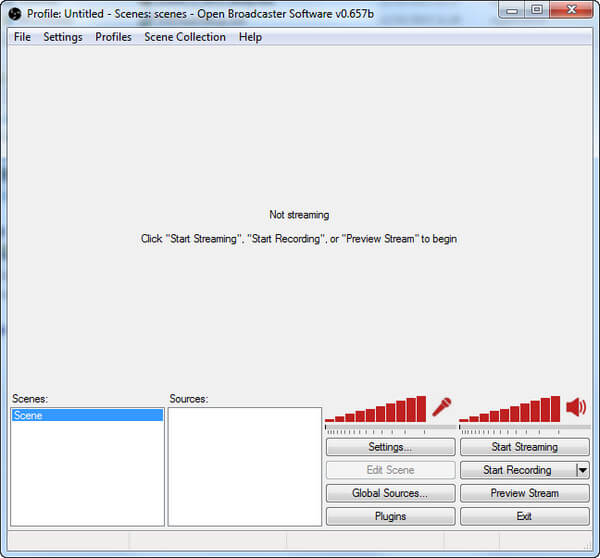 The brief name of Open Broadcasting Software is OBS. As this is a free and open-source application, it wins many times of downloading. It has a simple interface and customization options. All the functions and information show on the main interface. You do not need to do any change, just begin to record.
Disadvantages: The position of mouse cursor is not always right. And the recorded game video is not smooth even though choose 30 fps. But we have to admit that as free recording software, OBS has really done a good job.
Aiseesoft Screen Recorder

Aiseesoft Screen Recorder is our Top Recommendation. This Game Recorder combines all the advantages and gets rid of the disadvantages of the 4 recording software above. It perfectly shows its functions and helps many gamers record their gameplay. It is compatible with Window 7, 8, 10 and works well when you record your game. It can also easily catch any movement of the mouse and the mouse cursor highlights every click, even for 3D games. Both the audio and video quality are worthy of your appreciation. In addition, you are able to take screenshots of the fabulous moments for sharing with your friends and other gamers.
Disadvantages: The editing function is underway. But if you only want to record the gameplay, the recording software is totally enough to meet your requirement. And further editing needs, you should find from Video Converter Ultimate.
How to use this Aiseesoft Game Recorder to capture your game with high quality?
After downloading this software on your Windows computer, you need to launch it first.
Before recording your game, you need to set the audio and the recording area. As you are going to recording game, you should set the video area as full screen or custom the recording area by yourself. As to the audio, if you want to keep both system audio and microphone, you should make checkmarks by clicking the audio icons separately.
Click REC to record your game.

More details about how to use this game recorder, you can refer to how to record video and audio.