How to Delete iCloud Email Account on iPhone/Mac without Track
An iCloud email account is an email address used as the Apple ID for Apple services, such as FaceTime, iMessage, iTunes Store or iOS App Store. In the past, once you have deleted an iCloud email account, you are not able to login, use Apple's service or purchase items anymore.
Apple has made it possible in May of 2018 to support the European General Data Protection Regulation. The regulation is mandatory in Europe, but Apple implemented around the world. Just learn more about the methods to delete iCloud email account from your iPhone and Mac from the article.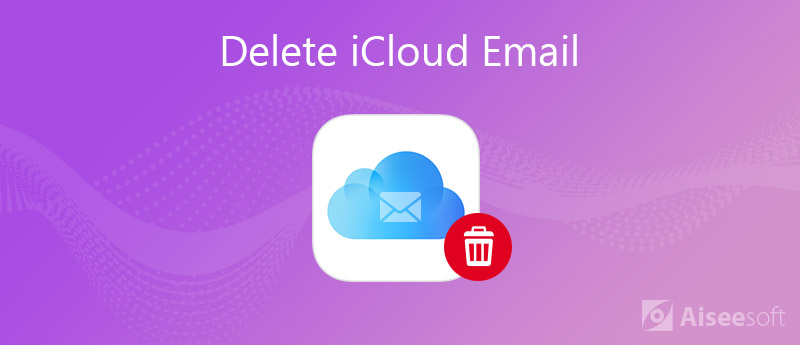 Part 1: How to Delete an iCloud Email Account Permanently
According to Apple, there are major steps to delete iCloud email account, remove your iPhone, Mac or other devices associated with the email account, and then cancel or delete the account.
Step 1: Remove associated devices
1: Before you delete the iCloud email account, you can download all the files from your iPhone, computer as well as the iCloud.
2: Access Apple website, enter the iCloud email account you want to delete, click the arrow icon and enter your password to sign in.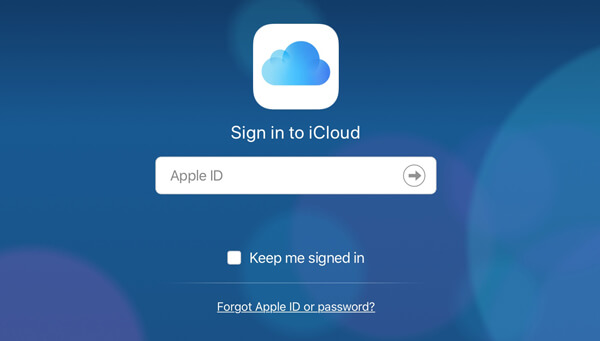 3: Scroll down to the "Devices" area, click one of your devices and click "Remove From Account" on the pop-up to remove it from the iCloud account.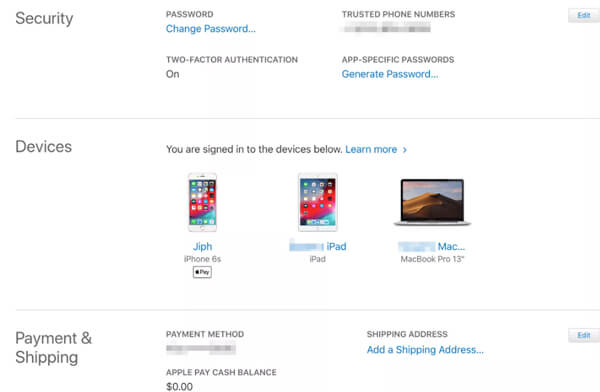 Step 2: Delete iCloud email account
1: Sign in the iCloud account you want to cancel on Apple website.
2: Choose "Manage Account" after you enter the Apple ID account page. Locate the "Data & Privacy" area at the bottom of the page and click "Manage Your Privacy".
3: Click the "Delete Your Account" and then "Request to Delete Your Account". When prompted, select a reason why you want to cancel iCloud email account.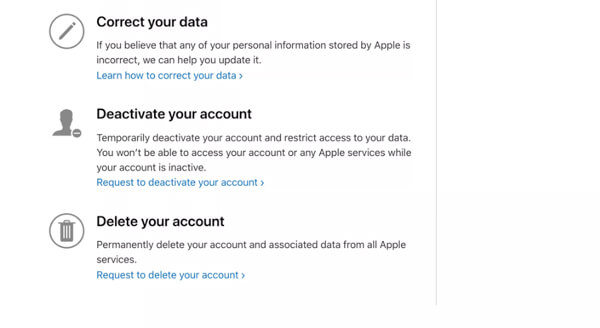 Step 4:
Read the information about your account, click "Continue" and read the "Deletion Terms & Conditions". If you are 100% sure, check the box and confirm it.
Step 5:
Provide an email address unassociated with the account to receive a code. Then delete the iCloud account with the code permanently.
Note: Apple will cancel your iCloud account in 7 days. Before that, you can still use the account. After that, you have to create a new iCloud account and change it to use on your iPhone.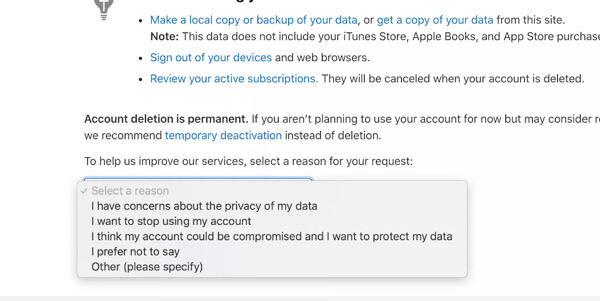 Part 2: How to Delete iCloud Emails on iPhone Completely
If you need to delete the iCloud email from your iPhone, as well as the associated information, FoneEraser is the desired iPhone data eraser to remove all iPhone content and settings permanently and thoroughly with 3 different erasing levels.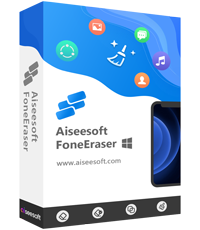 Downloads
Delete iCloud email account and related information from your iPhone.
Protect your privacy to remove the files permanently without recovery.
3 different erasing levels to erase the iOS content in various situations.
Available to iPhone 11/XR/XS/X/8/7, iPad, iPod and more other devices.
How to Delete iCloud Account from iPhone
Step 1:
Install FoneEraser on your computer
Download the iCloud account eraser software and install it on your computer. Then connect your iPhone or iPad to the computer with a USB cable. Launch the software to detect your iOS device.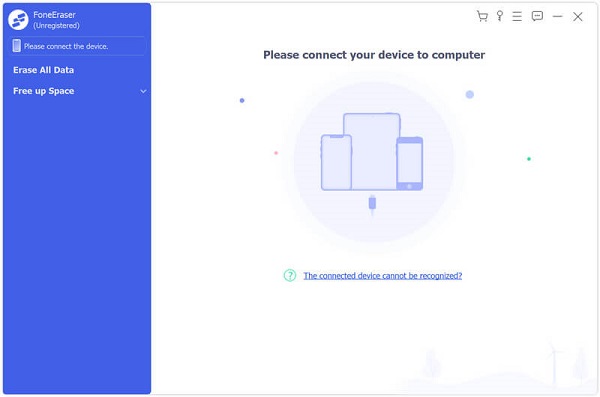 Step 2:
Choose an erasing level
There are three erasing levels available, High, Medium and Low. Click the link under the Erasing Level. Read the description of each erasing level and choose the proper one based on your situation. Click OK to confirm it and back to the main interface.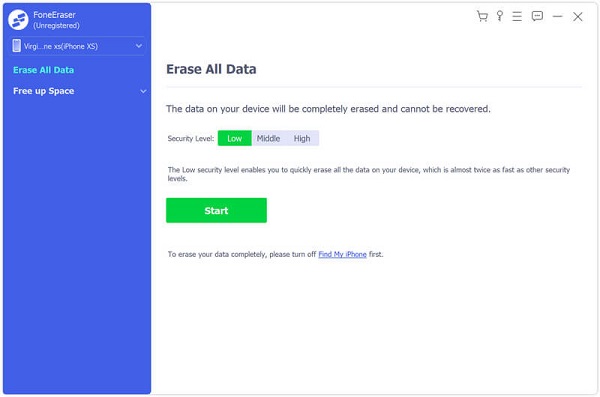 Step 3:
Delete iCloud email
When you are ready, click the "Start" button to initiate deleting iCloud account along with other data on your iPhone. When it is done, close the software and disconnect your iPhone. Restart the iPhone as a new one.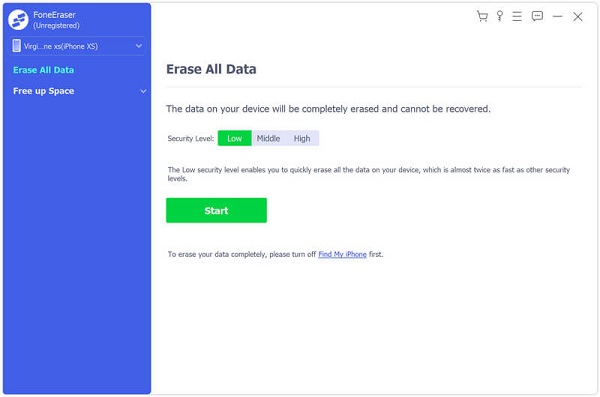 Note: It will take a while to delete iCloud account from iPhone permanently if you have a lot of data on your device. To prevent from data loss, you'd better make a backup before deleting the account.
Moreover, deleting iCloud emails do not mean to delete the iCloud account, and you could still access iCloud data.
Part 3: How to Delete iCloud Emails on Mac without Track
When you need to delete iCloud email on your Mac without any track, such as the Apple ID related files, cache and more others, Aiseesoft Mac Cleaner is a one-step solution to get rid of iCloud account from Mac in clicks with easy process.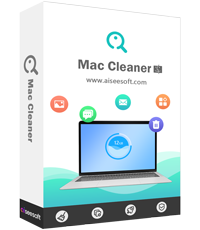 Downloads
Clear email junk, system junk and other unwanted files from your Mac.
Find duplicated or large files, similar photos for deleting.
Support a wide range of file types and formats.
Monitor the status of your computer, like space and CPU usage.
How to Delete iCloud Email from Mac
Step 1:
Get the Mac cleaner software
When you want to delete iCloud email from your Mac computer, download and install Mac Cleaner on your computer. Then start the software and look at the status of your computer covering CPU, Memory and Disk.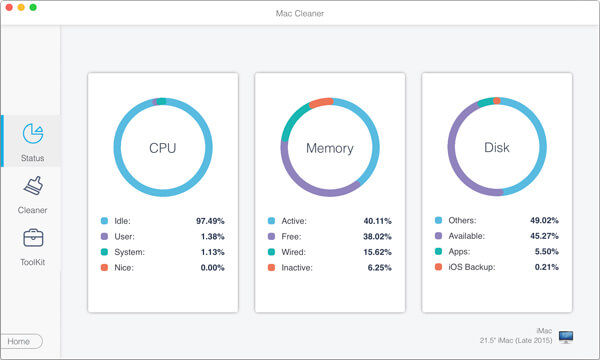 Step 2:
Scan for email junk
Then click "Cleaner" from the left sidebar to display the file types you can delete. Choose Email Junk to start scanning iCloud emails and other emails on your computer. When scanning is done, you can preview these files in detail.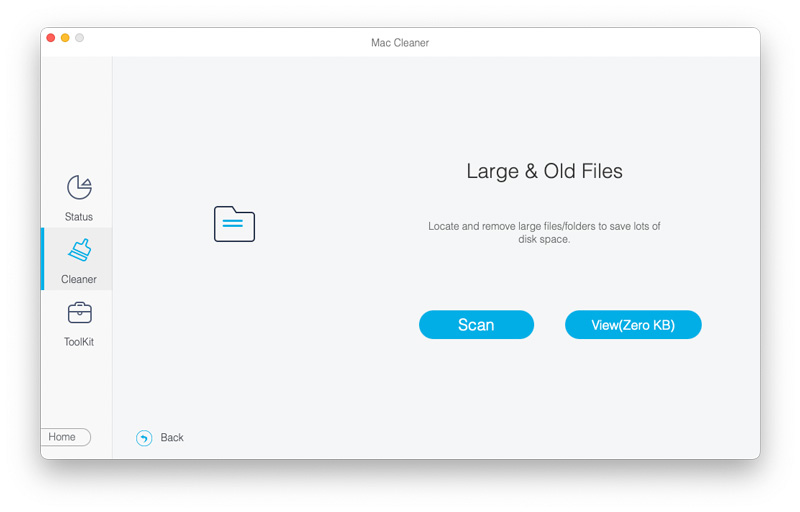 Step 3:
Delete iCloud email
Select the unwanted email files and junk files and click the "Clean" button at the bottom right corner to start deleting iCloud emails from Mac. In addition to various files, the software is also able to uninstall apps and equips other bonus functionalities.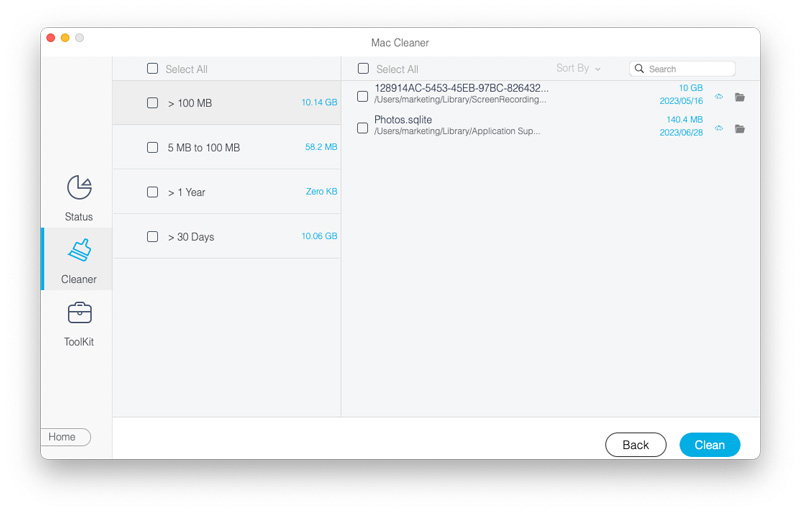 Conclusion
It is the ultimate guidance about how to cancel and delete iCloud email account on your iPhone and Mac. Generally speaking, you can cancel a useless account on Apple website after you remove all devices associated with it. If you use an iCloud account on multiple devices and just want to delete it from the iPhone, FoneEraser should be a good option. To do it on a Mac, you can try Aiseesoft Mac Cleaner. If you encounter other problems related to iCloud account, please leave a message below.