How to Increase Video Volume
Summary: Do you know how to make videos louder even when the speaker is tuned to the maximum volume? This post will show you how to increase volume on videos. Regular way and professional/online volume booster are provided to help you make videos louder.
"Does anyone know how to make videos louder? I turn my Windows sound 100%, video itself 100% and the little wheel on my headset to 100%, but still get a clear audio. The sound is still loud enough. Is there any other way to turn up the volume further?"

Sometimes, the video sound on your PC is not loud enough. You want to make the video louder to get better audio-visual experience. However, even when the speaker is set to maximum volume, you still can't hear clearly the music or what the people are saying.
In general, you can easily turn up the volume to make sound louder. Surely, you won't be there if that way can help you. Many volume booster tools on the internet can help you increase volume. This post will show you the detailed solutions one by one.
Part 1: Common way to increase volume
In case you don't know how to adjust video volume, here we first show you the basic method to control the volume on video.
Step 1 Navigate to online site and play the video you want to increase volume.
Step 2 You can find a speaker icon at the bottom of the video window, hover the cursor above it to arise the volume slider. Then you can drag the volume slider to the right to make video louder.

With the similar method, you can increase your Windows speaker to get louder sound. Remember that, right-click on the speaker icon will get more setting options. You can set them to make videos louder.
Part 2: Professional way to make videos louder
Usually the videos are loud enough to guarantee you hear clearly. While you have to admit that, there are millions videos in different qualities are uploaded. Some of them are just quite quiet for you to get a clear sound.
Similarly, when you want to upload some videos, you also need to edit video volume to give viewers a good sound experience. Sometimes, you need to make videos louder if they are quiet even with full volume on speaker and audio settings.
Whether you want to increase the volume of unloaded or shared videos, the recommended volume booster can help you do that. Now you can follow the next steps to make videos louder.
Increase the volume of unshared videos
Before uploading videos, you'd better edit videos to get best effects. The introduced volume booster can easily increase video volume. What's more, it carries many useful editing features to make sure you create videos you really like.
Step 1 Free download, install and run this powerful volume booster software on your computer.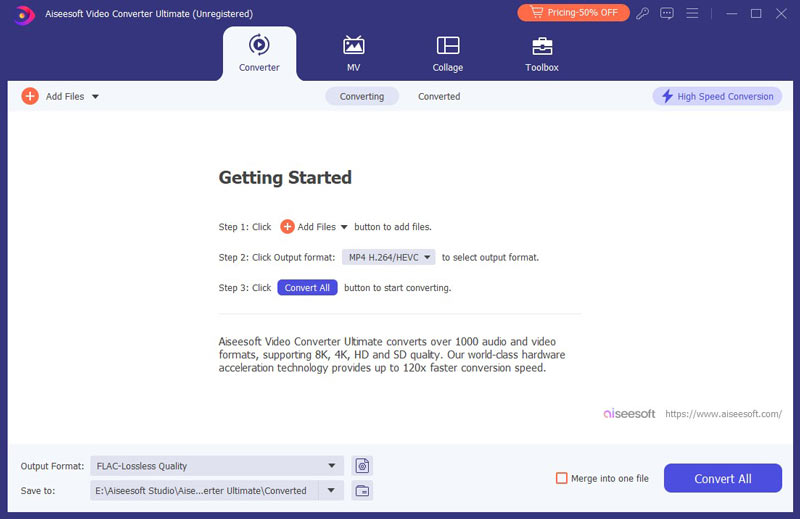 Step 2 Click Add File button on the menu bar to load the video you want to increase volume.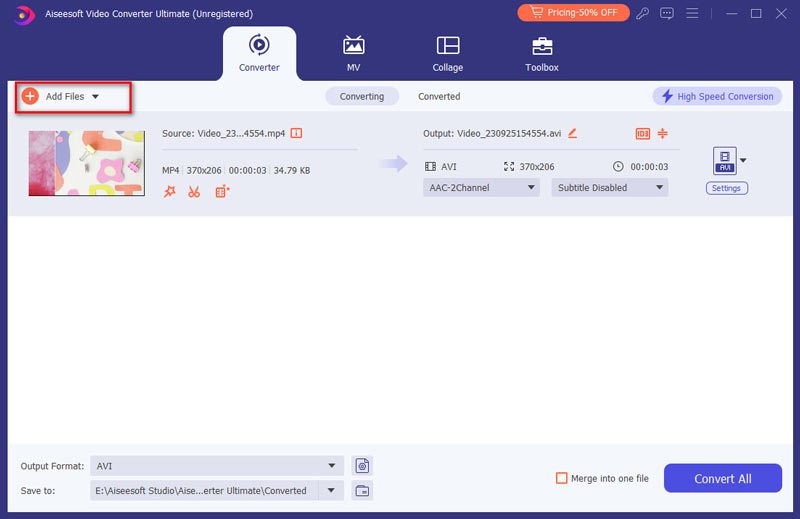 Step 3 Click Edit (the magic stick icon)to enter the video editing window. Here you can see many editing options like Rotate & Crop, Effect & Filter, Watermark, Audio and Subtitle. At this step, Audio is the option you should use.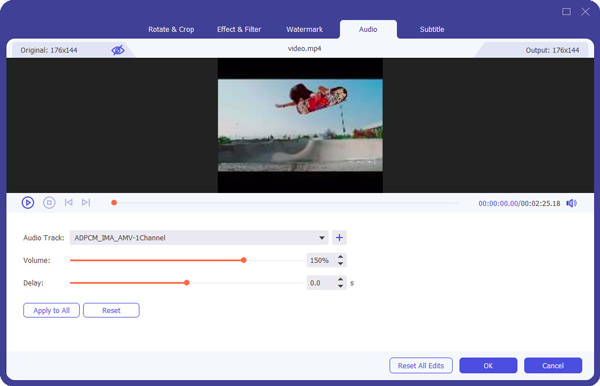 Step 4 Click Audio and you are allowed to adjust volume freely. You can drag the volume slider to the right to increase volume. Similarly, you can decrease video volume by dragging the volume slider to the left.
Besides making video louder, you can navigate to Effects & Filter tab to add filters and adjust video effects like Brightness, Contrast, Saturation, Hue and more.
Step 5 Click OK button to confirm the operation. Then click Convert All button to export the edited video to your computer. Before you do that, you can click the drop down button on the left bottom to select suitable output format for your video. Any popular video format is supported, such as FLV, MP4, MOV, AVI, MKV and so on.
Increase the online video volume
If you want to increase the volume of some online videos, this great volume booster can also do you a great favor.
Step 1 Navigate to online site on your browser and find the video you want to make volume louder.
Step 2 Launch this video volume booster on your computer. To download video, you need to select Video Recorder to start recording and downloading.

Step 3 Customize the capture screen to the proper size for recording videos. Turn System Sound option on and disable Microphone option. To capture a increase the volume of video, you can turn the System Sound slider to the right. Then click the red REC button to start recording.

Step 4 During the recording, you are allowed to edit the video, add text, line and specific label to the video. What's more, you can take a screenshot while recording.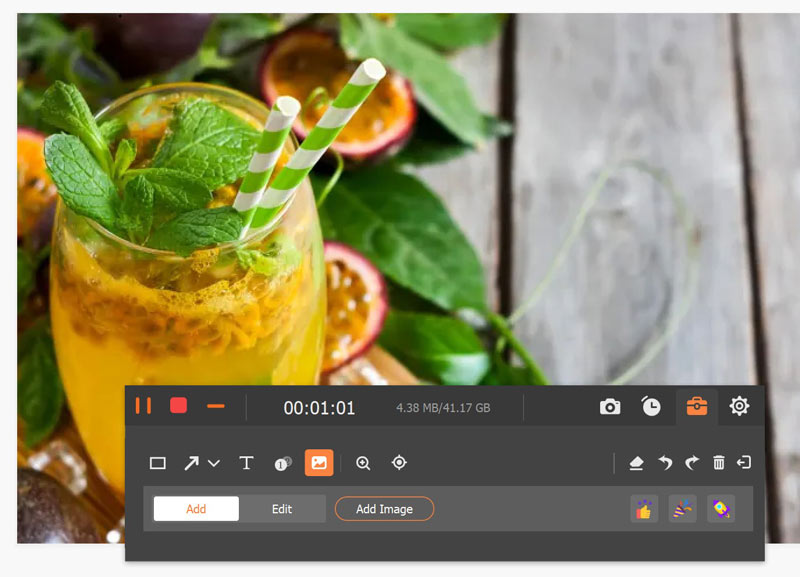 Step 5 After the recording is complete, you can click Stop button to preview the recorded video and save the video to your computer.
This all-featured volume booster is equipped with a built-in media player. You can directly make video louder and preview it in the preview window.
Part 3: Online way to increase the video volume
Many online video volume increasing tools on the internet can help you make videos louder. This solution can only increase the volume of local video. It can't directly make online videos louder. Now you can take the following guide to increase volume online.
Step 1 Open online video volume increasing site on your browser. Here we take VideoLouder site as an example.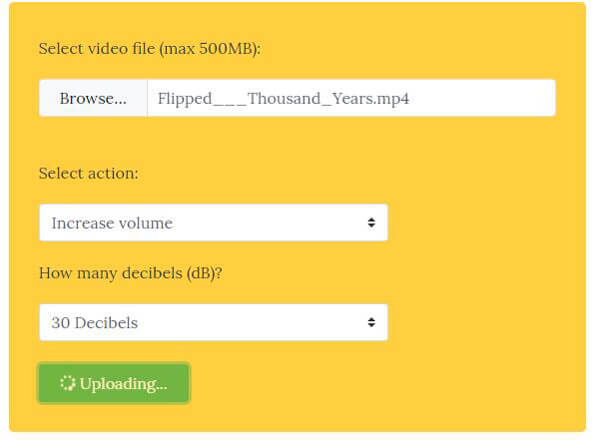 Step 2 Click Browser to load your video. The video size is limited to 500MB.
Step 3 Choose the Increase volume option and then select suitable decibels you want to increase.
Step 4 Click on Upload File button to load your video. It will take some time to complete the uploading process. Be patient.
Step 5 After loading, click Download File to download the volume increased video to your computer.

Part 4: FAQs of making videos louder
How do I enable the volume button?
If the volume button is disabled, you need to check if the sound/volume is enabled on your device or browser. Or you can restart your browser or device.
Why is there no sound on online videos?
a. There may be errors on the volume settings of device or web browser.
b. Some multimedia programs open on your device may cause sound error.
c. Sometimes updating to the latest Flash Player may cause no sound.
d. Caches, cookies and temporary files on your device may cause the error.
How to speed up online videos?
When watching a video, you may want to speed up it to make it run faster. As you open a video online, click the gear icon and select speed. Here you can choose the speed up or slow down the video.
We mainly talked about how to make videos louder in this page. Three kinds of methods are offered to help you increase the volume of videos. Leave us a message if you still have any puzzle.