[Solved] How to Make and Play Slideshow on Mac
"Why can't I play the slideshow on my MacBook Air? I created a slideshow with some photos on Mac in iMovie. After exporting the slideshow, I can't play it with the default player. Do I need a professional slideshow player? Is there any simple way to play a slideshow on a Mac?"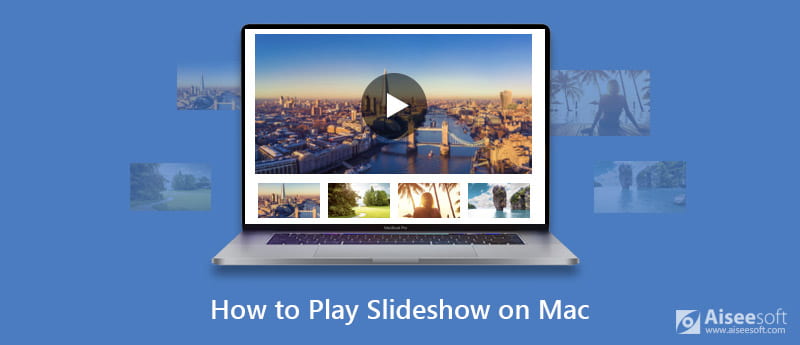 Slideshow provides a better and more straightforward way to display information. For different needs, you would create slideshows on your computer. The question is, do you know how to play slideshow on Mac? This post will show you simple ways to make and play slideshows on Mac.
Part 1. How to Create and Play a Slideshow on Mac with Photos
Apple Photos can be a good choice when you want to make a slideshow on Mac. It provides a simple way for you to quickly create a slideshow with photos on your MacBook. Apple Photos offers more controls over theme, music, timing, transition and more. Now you can take the following guide to create a slideshow on Mac with Photos.
Step 1.
Open "Photos" program on Mac and then locate the specific pictures you want to make a slideshow.
Step 2.
Click "File" on the menu bar and then choose "Create Slideshow" from the drop-down list. Here you can enter the slideshow name on the pop-up window.
Step 3.
Click "Upload Photos" to load the photos used to make the Mac slideshow. Then you can custom the slideshow on Mac based on your need. Get detailed steps to
create a slideshow on Mac
.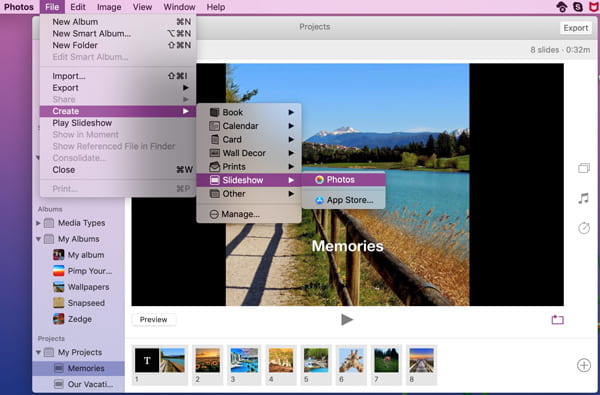 Step 4.
Click the "Projects" tab on the left panel. Here you can see all your slideshows that are created. If you want to play a slideshow on a Mac, you can click the "Play" icon to start the playing. You can adjust the playing sound or do other operations by clicking the specific icon in the floating control.
Part 2. Best Way to Make a Slideshow for Playing on Mac
With the method above, you can easily make a slideshow on your Mac with pictures. If you want to make a better slideshow, get more editing features, slideshow themes/filters, or add music to slideshow, you should use the powerful Slideshow Creator.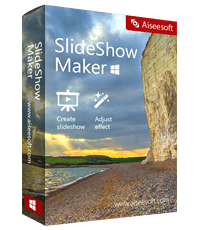 127,042 Downloads
Aiseesoft Slideshow Maker provides a simple way to make slideshows with pictures and music.
3 slideshow making modes offered, Easy Mode, Storyboard and Advanced Mode.
Add any music to your wedding/graduation/end of the year photos/pictures slideshow.
Compatible with various music formats like MP3, MP2, AAC, WAV, FLAC, OGG, RA, WMA, AU, etc.
Support audio editing and audio effects adding for pictures.
Step 1.
Click the download button above and then follow the on-screen instructions to quickly install this powerful slideshow creating software on your computer. Then launch it.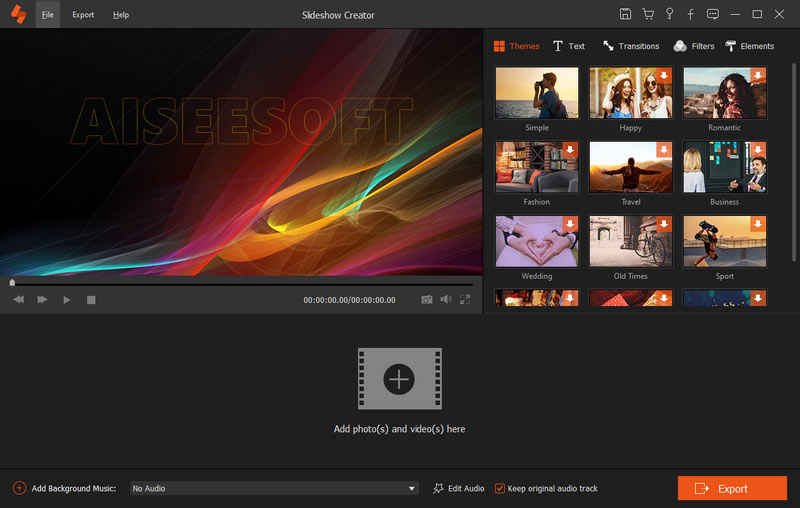 Step 2.
Click "Add photo(s) and video(s) here" to import pictures and/or videos to this slideshow creator. When you enter the interface, you can see many themes, text, filters, elements and transitions are offered there to help you custom the slideshow.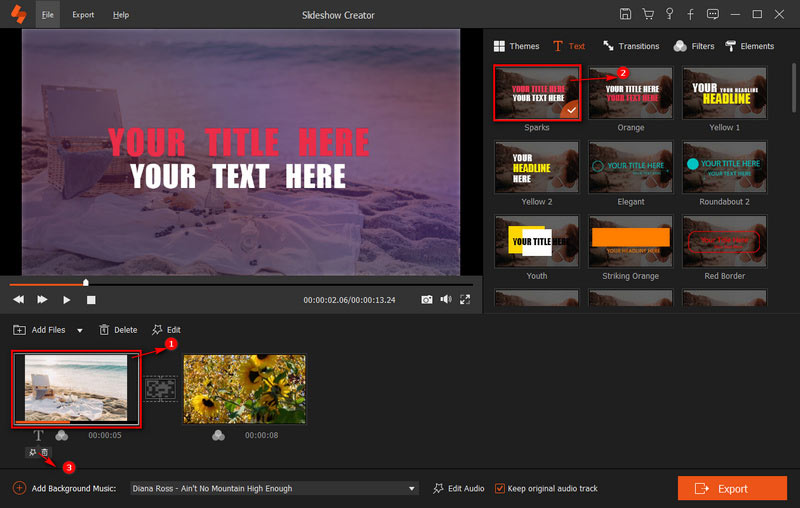 During this step, you can click "Themes" to select one theme and apply it directly. Or you are allowed to choose the photo or video, select the effect that you want to add, adjust and then use it to the file.
Step 3.
When you get a slideshow you are satisfied, you can click the "Export" button to save the created slideshow on your computer. Here you can select a suitable output format and resolution according to your need. Then click "Convert" to confirm the operation.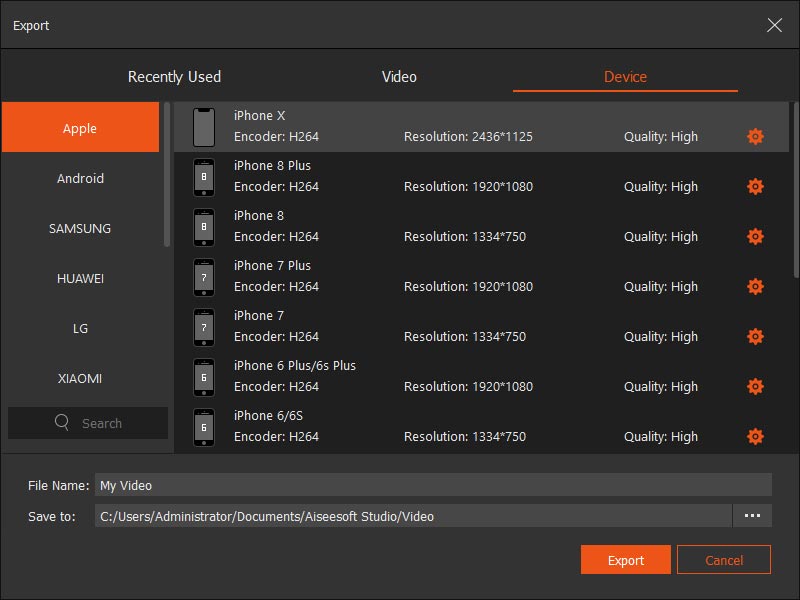 Check this video tutorial to create a slideshow here.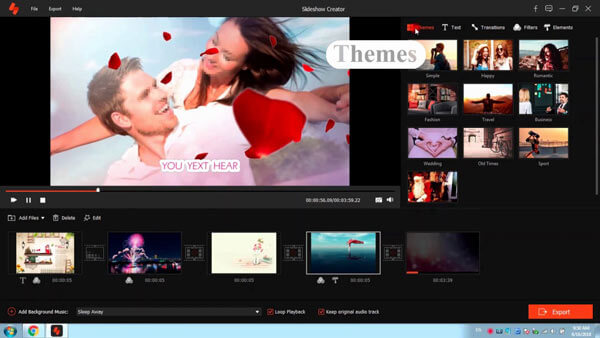 Part 3. How to Play Slideshow on Mac with Keynote
If you have saved some slideshows on your MacBook and want to play them, you can rely on the Keynote for Mac. Actually, you can rely on Keynote to build a presentation slideshow with ease. Thing will become much easier if you have Keynote installed on your Mac.
A slideshow will be typically played in full screen by Keynote on Mac. Here you can check slides on the left Slides list. Playing slideshow on Mac is quite simple. You can get full control of the slideshow playing. You can click the Play button in the toolbar, or click Play and then choose Play Slideshow from the menu to view slideshow on Mac with Keynote.
We mainly talked about how to play slideshow on Mac in this post. We show you simple ways to create and play slideshows on your MacBook. If you have any better slideshow player for Mac, you can share it in the comment with other readers.

Leave your comment and join our discussion