6 Best After Effects Alternatives for Windows and Mac(Free/Paid)
Adobe After Effects is a powerful video editor developed by Adobe Systems. It's mainly used in the post-production process of video making. This industry-standard motion graphics and visual effects software enables you to realize your creativity and imagination in your video-making process. However, its price is not so affordable and it's not easy for beginners to get started. These are the two main reasons that stopped people from purchasing Adobe After Effects and turn to look for its alternatives. So in this article we will share 6 best alternatives to Adobe After Effects, including free and affordable paid ones for both Windows and Mac.

After Effects Alternative
1. Aiseesoft Free Video Editor
This video editor is totally free and available for both Windows and Mac. Whenever you want to edit video or convert video/audio format for free, this video editing tool can be your best choice. With its concise interface, you are allowed to easily rotate/crop/clip video, adjust image/sound effects, enhance video quality and more.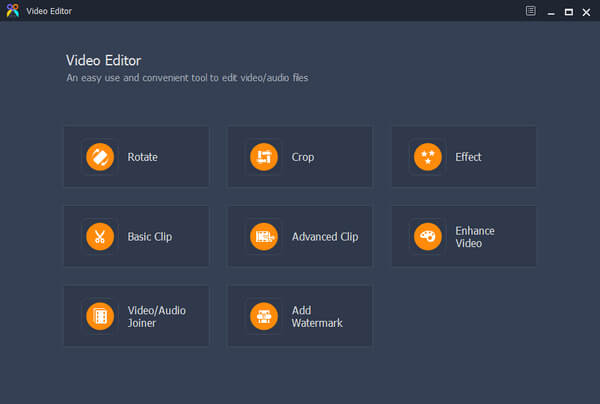 Highlights:
• Totally Free
• Multi-functional
• Easy to Use
Features
• Adjust video effects
You are able to enhance video quality, upscale video resolution, remove background noise, add different themes as well as opening and ending titles to your video.
• Rotate and flip
With the rotate & flip function, you don't need to be bothered by the video with strange angle any more.
• Crop video
Crop the video to get rid of the unnecessary black edges so that it will suit your device screen perfectly.
• Clip and join
You are allowed to cut a video to get a certain video clip you want or merge several video clips into a new one.
• Add watermark
Want to make your video more special? You can add a text or image watermark to achieve the purpose.
• Convert video and audio
This free video editing tool can also work as a video converter. It supports 300+ video/audio formats for editing, even the 1080p HD/4K video is supported.
• Preview effects
You are able to preview your video after editing it, so that you can check the effects and make adjustments duly.
2. Aiseesoft Video Converter Ultimate
Aiseesoft Video Converter Ultimate is one of the most powerful Adobe After Effects alternatives. It offers you the greatest solutions to convert, enhance and edit videos and audio in more than 1,000 formats. It has powerful video editing functions. It's also available for both Windows and Mac.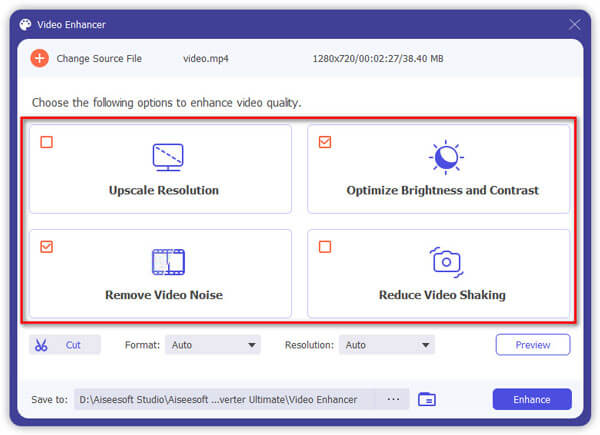 Features:
• Improve video quality
This video enhancer function enables you to enhance your video quality and add more effects to your video. For example, you are allowed to enhance the video quality from SD to HD, adjust video brightness, remove video noise, reduce video shaking, adjust video saturation, hue and volume. You can also add different effects to your video to create different atmosphere of horror, romantic, funny, etc.
• Reduce Video shaking
A shaking video will look distorted, while Aiseesoft Video Converter can easily help you reduce video shaking and make your video look much better.
• Rotate and flip video to the right angle
The video rotating function enables you to tweak videos to correct angle easily.
• Support HD/4K UHD and 3D converting
The advanced video converting technology allows you to convert videos with super fast speed while maintaining the perfect image and sound quality at the same time.
• Support external audio track and multi-audio track
The latest version of Aiseesoft Video Converter Ultimate makes it possible to add external audio track and multi-audio track to your video.
• Add external subtitle to video
This is another new feature added to this After Effects alternative. In case there is problem with your original video subtitle, you are able to add external subtitle to match your movie or video. The supported subtitle formats are *.srt, *.ssa and *.ass.
3. Blender
Blender is another free alternative to After Effects. It's open source that has good performance in 3D creation. It supports the entirety of the 3D pipeline, which includes modeling, rigging, animation, simulation, rendering, compositing and motion tracking, as well as video editing and game creation. It's good news that there are also both Windows and Mac versions available.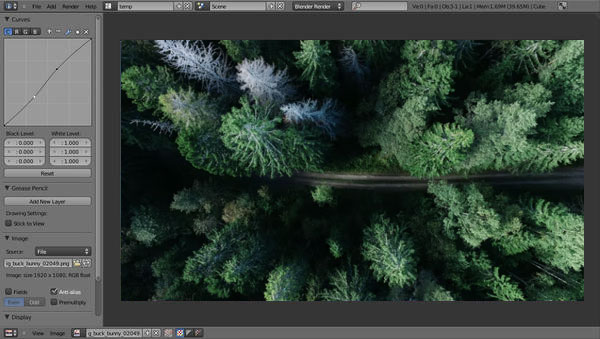 Features:
A built-in powerful video editor available
Ultra-realistic rendering available
Superb 3D and motion graphics production
4. DebugMode Wax
DebugMode Wax is a totally free video editor that can also work as an alternative to Adobe After Effects. It's only available for Windows version. The special point of Wax lies in that, it can work in two modes – as a standalone application and as a "plug-in" to video editors/NLEs. For home users/beginners, it'd be better to use Wax as a standalone application. While for professionals, it would be more useful to work as a "Plug-in" to video editors. Thanks to the great Plugin Adapter technology, it's easy to use DirectX plugins, Windows Movie Maker presets, VirtualDub filters and Freeframe plugins inside Wax.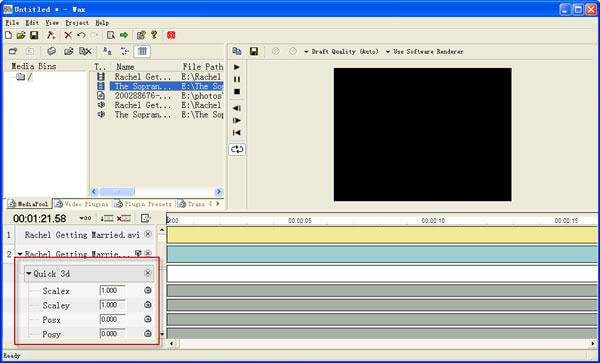 Features:
Edit videos and create special effects effectively
User-friendly and easy to use
Support various export video formats
Wax is a relatively compact video editing program, which can support exporting your video files to AVI, WAV, MPEG and Flash.
5. Apple Motion 5
Motion is also a powerful motion graphics tool that is similar to Adobe After Effects. As the name suggests, it's developed by Apple, so there is only Mac version available. With Apple Motion 5, you can easily create 2D and 3D videos with various editing effects easily.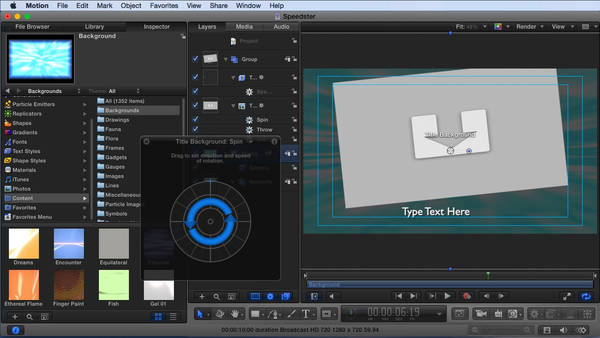 Features:
You are able to design 360°titles in 2D/3D with advanced tools
Powerful design tools available
There is a real-time design engine that enables to see your work immediately, along with the built-in powerful editing tools to create animate complex motion graphics.
You can drag and drop to assemble impressive animations with over 200 built-in filters and effects.
6. Joyoshare Media Cutter
Joyoshare Media Cutter is also an affordable alternative to After Effects. It is a smart media editor that can cut, edit and merge videos/audios easily and losslessly. It works well with both Windows and Mac operating system.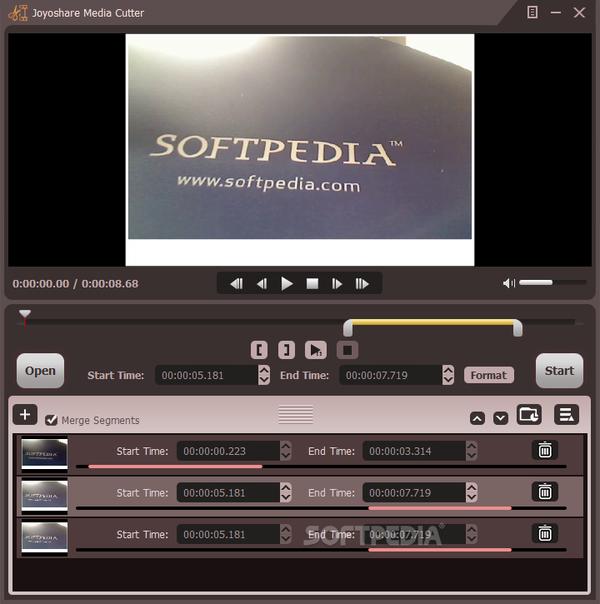 Features:
• Offer everything you need to edit and control video
You can trim video, adjust the aspect ratio, brightness, contrast, saturation and hue, customize video with special effects, add watermark, subtitles, as well as audio files and sound effects to your video.
• Convert video and audio to popular formats.
This Adobe After Effects alternative support tons of media formats, such as M4V, MP4, AVI, MPG, MPEG, 3GP, 3G2, MKV, WMV, ASF, H.264, VRO, OGV, PMVB, MP3, etc.
• Cut and merge video and audio file in high quality
With the above 6 alternatives to After Effects, you can do video editing work with no effort. Whether you are a beginner or professional in video editing field, there will be one alternative suitable for your needs. Just pick one and start your creation!