A Complete Collection of Best Video Makers for iPhone and Android
Want to make a fantastic video on your iPhone or Android phone but have no suitable tools? Or have too many home videos but have no idea what to do with? You need to recourse to a good video editor to put your ideas into reality. Read this article to find the best video maker app that suits you most!

Part 1: The best video maker for iPhone/iPad
1. iMovie
iMovie is a free movie editor especially designed by Apple for iOS and Mac users. You can easily turn your videos into a magic movie with it. iMovie can meet with most iOS users' needs to make your videos something cool and memorable.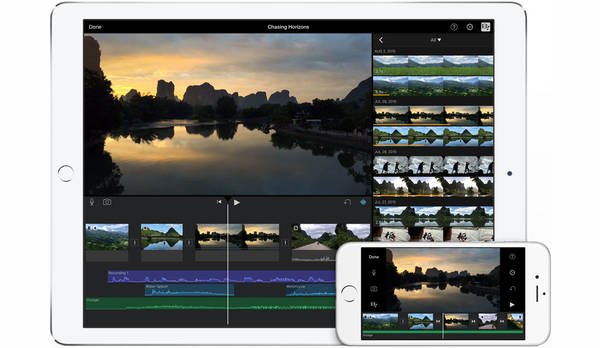 Price: Free
Pros:
iMovie is user-friendly with its compact interface.
It has 8 themes with different titles and music, 10 filters as well as 14 trailer templates available.
It's equipped with basic editing functions, such as video/audio enhancement, noise reduction, color balance, cropping, equalizer, stabilization, etc.
You are allowed to share the video made by iMovie to Facebook, Youtube or other social websites.
Cons:
It only supports .MOV as the export format.
iMovie only has basic editing tools, if you have higher requirement on your movie, it may not satisfy your demands.
2. SloPro
The main concept of SloPro is to shoot video at a high speed while play it back in slow motion. It enables you to record a video at 60 frames per second, instead of the usual 30. It means that you can slow the video down to its half speed while its effect is still smooth and fluid.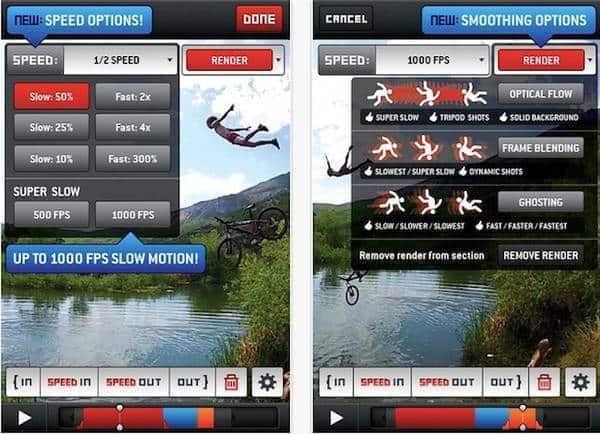 Price: Free
Pros:
With this video maker app, it's easy to capture high rate footage for your slow motion masterpieces.
SloPro enables you to create a perfect slow motion video with its powerful editing system.
You are able to set multiple speed settings on a single clip. You have the total control to make truly amazing videos.
It allows you to share your slow motion video to Youtube, Facebook and more.
Cons:
There will be a watermark in the video made by the free version of SloPro.
It's not possible to share your video via email with its free version.
3. Filmmaker Pro
Filmmaker Pro is a best video making app with semi-professional video editing tools for iPhone. This video editor will absolutely meet those iPhone videographers' appetite, who have more professional requirements on video-making.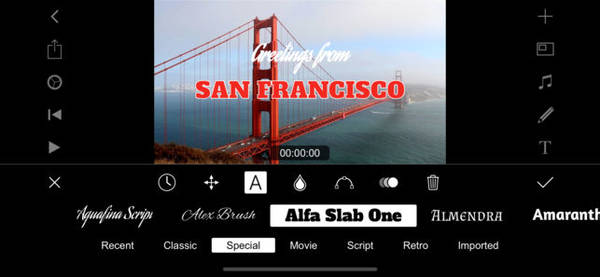 Price: Freemium, $5.99 monthly subscription
Pros:
4K footage is supported by this video editor on the latest models of iPhone.
You are able to add an unlimited number of text overlays, video clips, voiceovers or audio tracks to the timeline of this video maker.
There are lots of impressive video and audio editing features available.
Cons:
Nearly all the best features of this movie maker app must be purchased.
4. LumaFusion
For professional filmmakers or producers, LumaFusion is a powerful multi-track video editor to choose when they plan to make a movie on their iOS devices.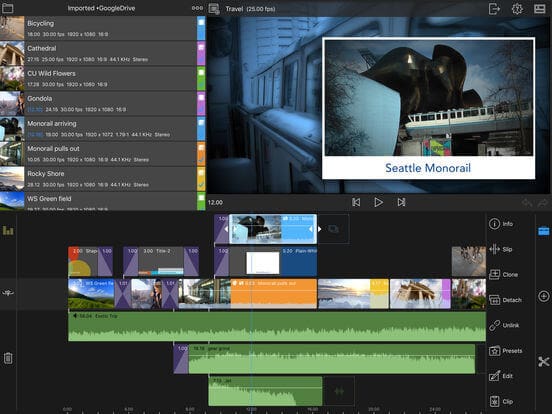 Price: Paid, $19.99
Pros:
Powerful editing features, numerous visual effects, color collection options, as well as the easy-to-share feature, etc. are all the reasons that LumaFusion is one of the best movie editors for iPhone.
There are video tutorials, world-class free support, various video enthusiasts and professionals on their forums to offer help to beginners.
Cons:
Since LumaFusion is a very professional mobile video editing tool, some beginners will feel difficult to use its full functions.
5. Videorama
Videorama is another movie editor that deserves your try. It has a powerful clip editor that enables you to cut, trim, scale, combine photos and videos together to create stunning movies and slideshows.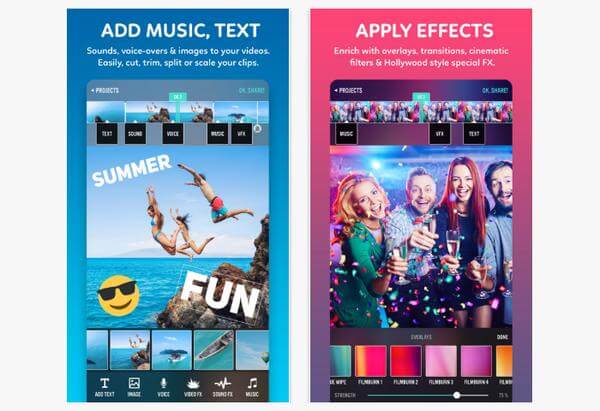 Price: Free
Pros:
You can add music and sound effects, animated captions, subtitles to enrich your videos
It allows you to easily share your creation to popular social networks as you like.
Cons:
There will be a watermark in your video when using the free version.
If you want to enjoy its complete and powerful functions, you need to pay for it.
Part 2. The best video maker for Android
1. PowerDirector
PowerDirector is one of the best video editor apps for Android users. It's equipped with powerful multi-track timeline video editing, free video effects, slow motion, background editing and more features.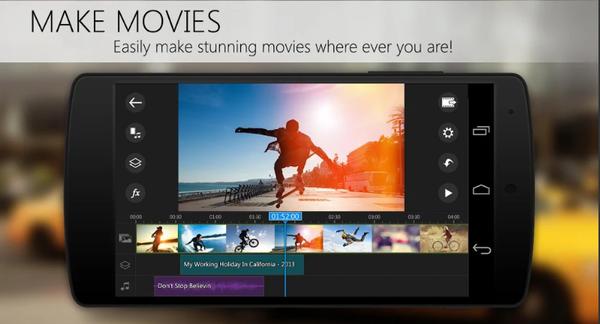 Price: Freemium, contains ads and in-app purchase
Pros:
It supports all commonly used file formats, so you can use almost any video or audio file type in this movie maker app for Android.
You are able to save and export your videos in 720p, Full HD 1080p and 4K.
It allows you to upload videos to Youtube, Facebook or other social networks.
Cons:
You can only export videos in 1080p and 4K resolutions after you make an in-app purchase.
There is watermark in videos if you use the free version.
Some users reflected that they failed to add music to their videos, and there are too much ads inside the app.
2. VivaVideo
VivaVideo is another perfect choice for Android users who need a free movie maker app mostly for social media. You can easily create professional-looking videos with few taps. There are hundreds of Special Effects/Stickers/Filters/Animated clips & Subtitles available in this video maker app.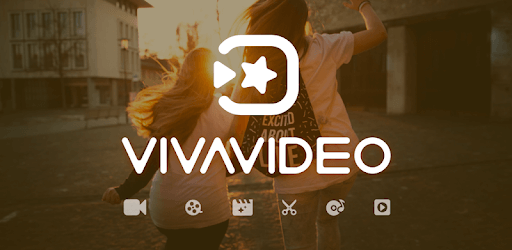 Price: Freemium, contains ads and in-app purchases
Pros:
Various editing tools and special effects are available.
You can easily turn your photos into movie and slideshow masterpieces with just a few clicks.
This video editor for Android enables you to share your videos to almost all social platforms. It will be a good option for Instagram lovers and Facebook admirers.
Cons:
There will be a watermark and time limitation with your videos when using the free version of VivaVideo.
3. Adobe Premiere Clip
When we talk about video editing, Adobe must come into our mind at the first time. Adobe is one of the most experienced companies which has made many professional video editors in history. Adobe Premiere Clip is a good video maker app for beginners who have no much experience in mobile editing.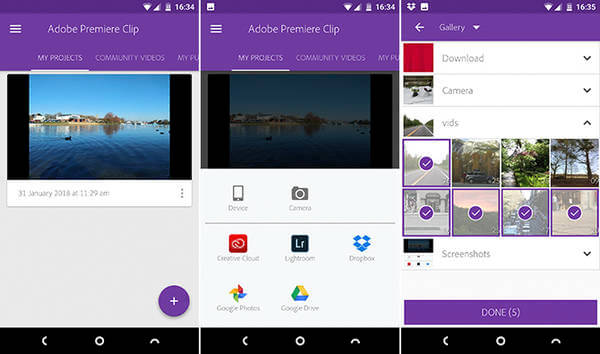 Price: Free
Pros:
There are quite a lot of editing tools available, such as slow-motion, transitions, lightening, etc.
There are also many lightening & color looks that can be applied to enrich your video.
Cons:
There are not so much audio editing options available, and for professionals, the functions of Adobe Premiere Clip are not much enough.
4. Quik – Free Video Editor
Quick is a free video editing app from GoPro. It's easy to use, you just need to select your favourite images and video clips from your Android phone, Facebook or Instagram account, then this movie making app will analyze and create a video for you. You are also able to add various special effects as well as titles, music and more to make your video more creative.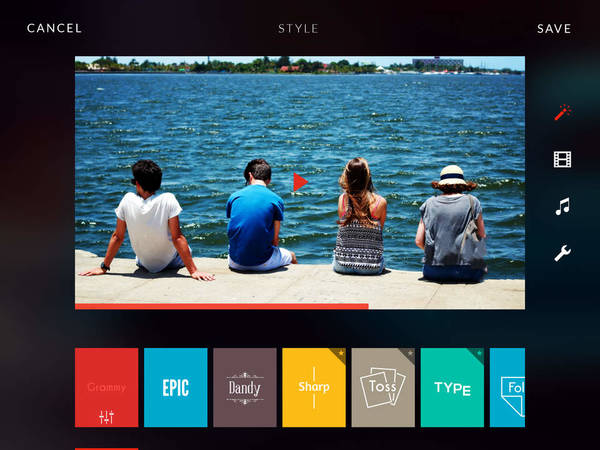 Price: Free
Pros:
This free video maker is user friendly without annoying ads.
It will categorize your photos and videos automatically. In the automatic mode, the smart editing feature can sometimes surprise you!
Cons:
Many users reflected that this movie maker always freezes, which makes people disappointed from time to time.
Some Android users will meet with the app crashing problem in their daily life.
5. KineMaster
KineMaster is a free piece of video editing software with an amazing user interface and a whole host of premium functions. It will help you edit and finalize your videos in any way that you can imagine.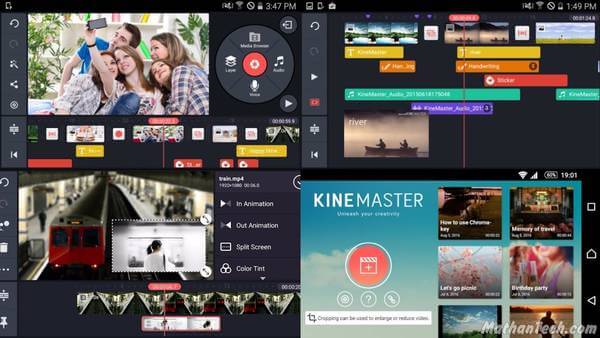 Price: Free with ads
Pros:
It not only has the basic editing features that other video editors have, but also includes robust video editing options and wide range of tools for improving video quality.
You are allowed to save your video in whatever video quality you want after you finish your creation.
Cons:
You can only use the free trial for a while, if you want to use its full features, you need to pay $4.99 per month to enjoy the complete functions forever.
Hope you can find this review useful and pick the best video maker app that suits you most. Leave a comment below if you have better recommendation.