10 Best Slow Motion Video Apps to Make Slo-Mo Video on Android and iOS Device
Slow motion video, generally speaking, is a video recorded at a higher-than-normal frame rate, then playing it back at a regular speed. You may be not appealed to the concept, but if you have ever watched a great slow motion video on YouTube, or customize a video with help of a slow motion video editor, you would understand how simple but funny and useful it can be, and there will be no need to explain why I want to introduce to you the best slow motion video app for Android/iPhone.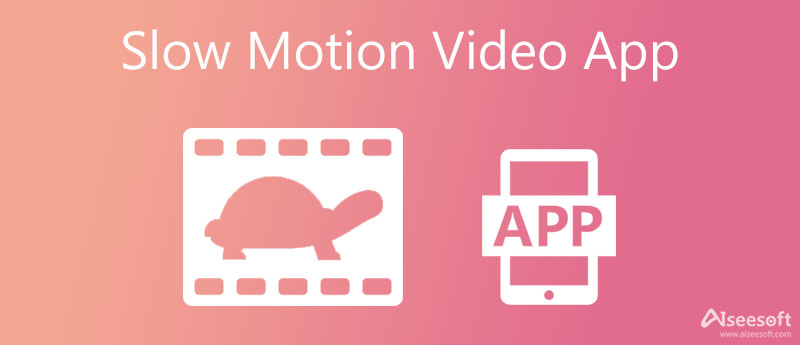 Top 10 Slow Motion Video Apps
In the following, I have collected 10 best slow motion video apps for Android/iPhone. You'll learn the best side of each slo-mo app, and how to make slow motion video with Android/iPhone slow motion camera as well as edit your own slow motion video.
Part 1. Top 5 Slow Motion Video Apps for Android
Android phones and tablets have cameras that you can record video with, but not all of them have slow motion recording options. However, slow motion on Android is undoubtedly a very handy option to make awesome videos. In case you are wondering how to make slo-mo videos on Android, there are plenty of useful slow motion apps that can help you. With any Android slow motion camera app we mentioned below, you can capture you own cool slow motion videos easily.
No. 1. AndroVid - Video Editor
No. 2. Slow Motion Video FX
No. 3. Coach's Eye
No. 4. ReAction Slow Mo Pro
No. 5. Controlled Capture Pro
Recommendation: Best desktop Slow Motion Video App
Here's the video about making slideshows for you. Click it to check.
Part 2. 5 Best Slow Motion Video App on iPhone
Apple has added iPhone Slow Motion feature since iPhone 5, which allows you to shoot slow motion video without the help of any slow motion video app. To use iPhone slow motion on iPhone 5/5s/5c/6/6s/SE/7/8/X/XR/XS/XS Max, you can open Camera and swipe right twice to change the "Photo" mode to "Slo-mo", which will allows you to record slow motion videos.
That being said, if you want a slow motion video editor with more features to customize slo-mo videos, or you want record a slow motion video on iPhone 4/4s, here are better options for you.
You will also like reading: Top 5 Slow Motion Video Players.
No. 1. Videoshop
No. 2. Slow Motion Fx Video Editor
No. 3. SloPro
No. 4. iMotion HD
No. 5. SlowCam
In this article, we mainly recommend the best slow motion video apps for iPhone or Android, hope you can enjoy yourself with one slo-mo app above. If you still have more questions about slow motion video app, feel free to leave your comments below.