Factual Review about the 8 PDF to Image Converters You Must Pick
When sharing multiple files at once, you may need the PDF to compile it for you. Even though it is a multipurpose container for documents and such, sometimes, it makes the format less of choice. PDF color data isn't as detailed and sharp as its alternative format, like JPG, JPEG, PNG, and more. Other than sharpness, some elements aren't meant to be embedded into the PDF. Depending on what documents are inside of it, the file size is immeasurably larger compared to other image formats. There are times you need to change PDF to image format, and if this is the right time, then read the review we add to know the PDF to image converter you can use on the web or download on your Windows and Mac operating system.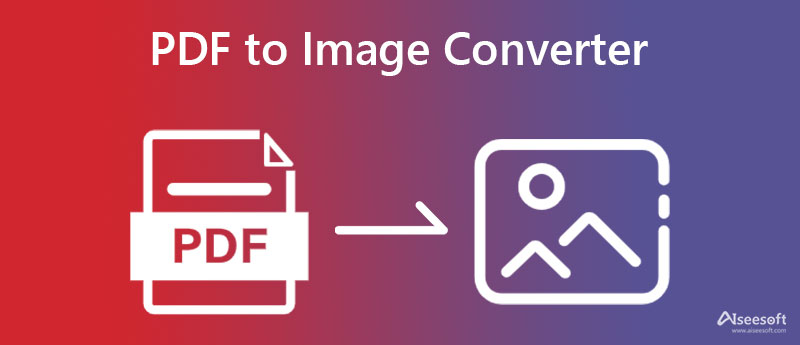 Part 1. Top 5 PDF to Image Converter Offline [Free & Paid]
Top 1. Aiseesoft PDF Converter Ultimate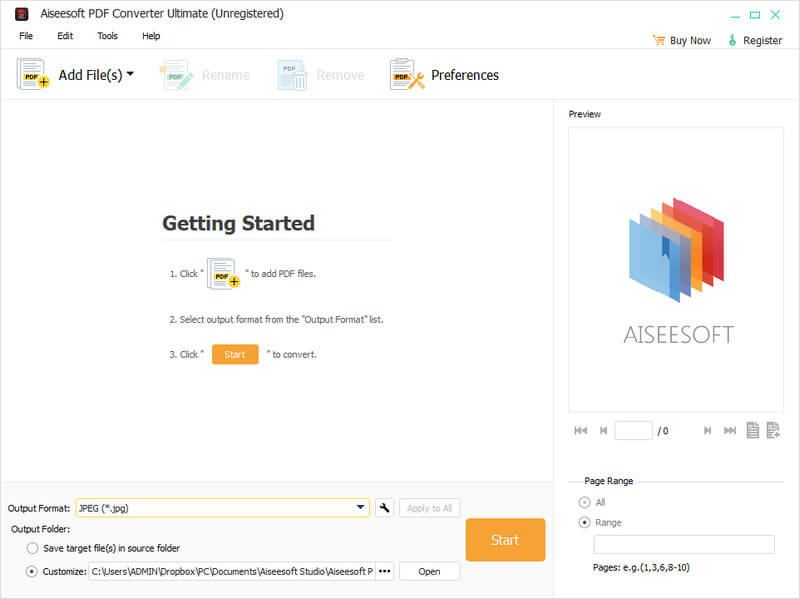 Aiseesoft PDF Converter Ultimate is the recommended PDF to Image converter you'll need for encoding the documents inside of PDF into a new form without affecting the overall quality. Before you use it, you will need to download this converter; even if you don't have an internet connection, this app works flawlessly. Unlike other tools, this app has the most advanced and reliable OCR technology that you won't get on any converter to download on Windows and Mac. Everything you need to edit or customize your PDF file is already in the app. Even if you are inexperienced in converting PDF files, this app will lead the way for you to do it with ease.
PROS
It is the most brilliant PDF converter for converting PDF files with no quality or element loss.
It can define the language on a PDF document with the help of OCR technology.
You can select the pages you want to convert or the whole PDF document.
It works and has an official version for Windows and macOS.
CONS
The pro version of the app only supports OCR technology.
Top 2. PDFMate
PDFMate is your typical PDF to image converter, and it can export the PDF file into other image formats and EPUB, DOC, HTML, and SWF. Instead of doing an individual conversion, you can do a bulk conversion with the app when it is needed. You can use this as a PDF editor and customize and encode the file based on your need. Despite its advantages, don't expect too much about the app, for it offers limitations for the free version. If you try to purchase the app, it will cost you a lot compared to other PDF converters you can download or use online.
PROS
It supports a reliable converting process.
The pro version offers additional features.
It supports OCR technology.
CONS
The app is pricey compared to other PDF converters.
Editing functions don't cover all your needs.
Top 3. Adobe Acrobat CC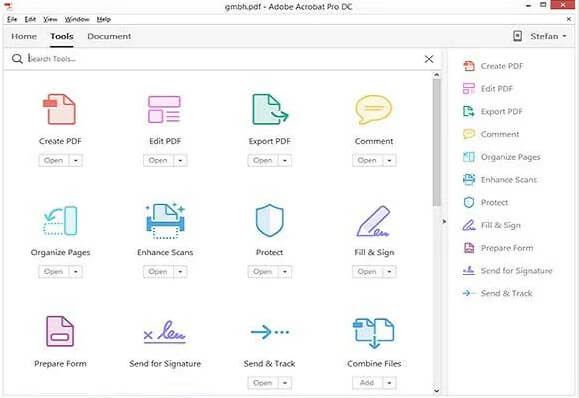 Adobe Acrobat CC is a perfect PDF to JPG converter you can download on your device to change the PDF file. Adobe is expected to have a converter that supports changing the PDF file since it is also the developer and creator of PDF files. Out of all the software that Adobe supports, this is by far the easiest to use, for converting the PDF is easy. Like PDFMate, this app offers editing and other features that could help you enhance the PDF file into a better output. With the offer, you will need to purchase a plan to continue using the app without restriction when the free trial ends.
PROS
It is a professional PDF converter.
It supports multiple conversions for PDF files.
You can edit the PDF file easily with the app.
CONS
The price isn't low compared to other converters.
Top 4. PDFElement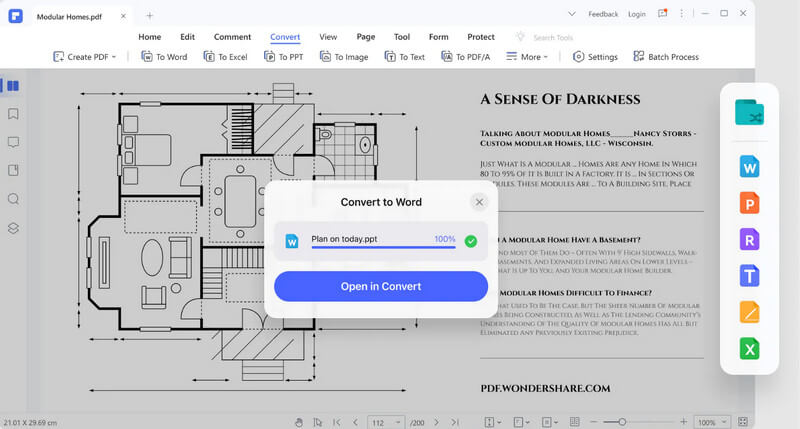 PDFElement gives you a chance to transform PDF to a new format such as Word, Excel, PPT, Image, Text, etc. This PDF to image converter is an incredible platform for encoding and decoding your PDF file on your device. The GUI of the app is a bit overwhelming for somebody since it offers other components that can help you solve the PDF problem you encounter. Though the app is reliable and functional as a PDF converter, the free version doesn't accommodate all the needs you want to have.
PROS
It supports a wide array of PDF solutions.
You can import and convert more PDFs here.
Works well defined on converting.
CONS
You need to purchase the app to use its full potential.
It is a bit excessive for converting PDF files.
Top 5. XnConvert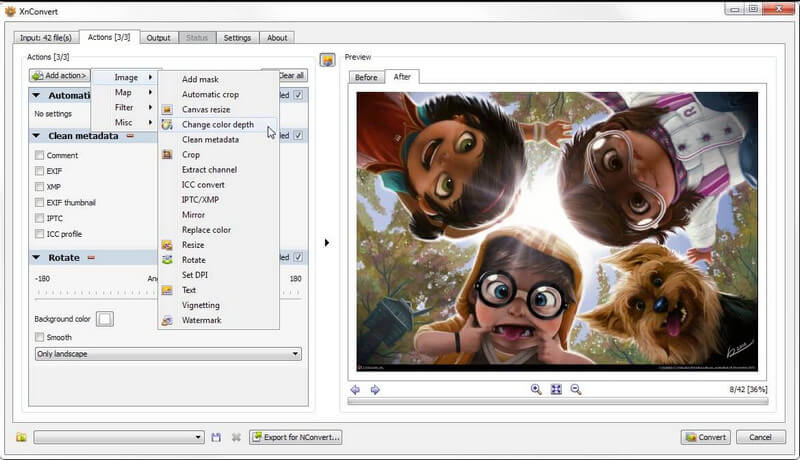 XnConvert offers the most basic image converting that you won't experience with other PDF converters. This PDF to JPG converter can also help you import and export GIF, BMP, and TIF. It offers the same batch conversion as the tool mentioned in this article or imports the PDF file, especially in a folder. Despite being a free-to-download PDF converter, the app doesn't supplement the needs for other editing functions you might need for PDF. Overall, the app works great in converting, yet don't expect too much about the app.
PROS
Free to download on all popular OS.
It works as a reliable PDF converter.
It can do a bulk PDF conversion.
CONS
It isn't built for professional PDF editing.
The interface of the app looks unappealing, and it needs updates.
Some bugs and glitches are happening.
Part 2. Top 3 PDF to Image Converter Online for Free
Top 1. Aiseesoft Free PDF PNG Converter Online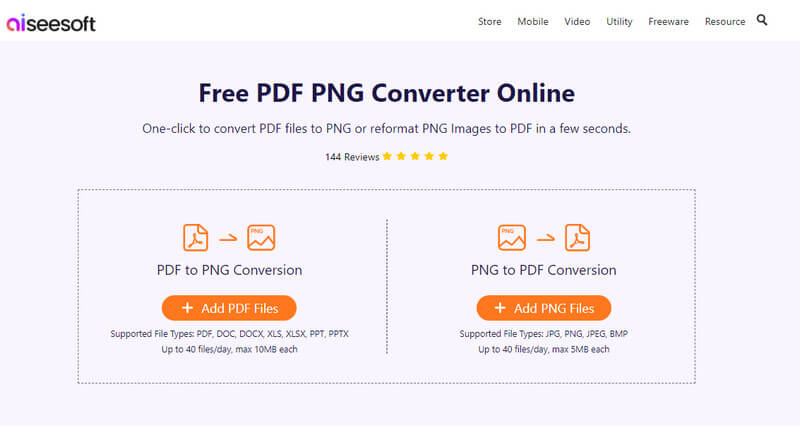 When downloading a PDF to image converter isn't what you want, try using the Aiseesoft Free PDF to PNG Converter Online. This application doesn't require users to download the app or installer the package to use it. Instead, search the official webpage, click the add file, and press convert; as easy as that, you will have converted the PDF file into your desired output. Even though the app is online, the conversion speed it brings for processing the PDF you import is ultra-fast.
Moreover, you can easily convert multiple PDF files into your desired output with the app. the speed and batch conversion are what you all need for converting. However, the app doesn't support additional features if you want to edit the PDF file. Nonetheless, the app is a great pick-up for those who want to convert their file on the web.
PROS
No registration is needed to use this web converter.
It supports multiple PDF conversions simultaneously.
It can export PDFs into different formats, such as PNG, JPG, GIF, TIFF, and BMP.
CONS
It needs an internet connection to function properly.
Top 2. CloudConvert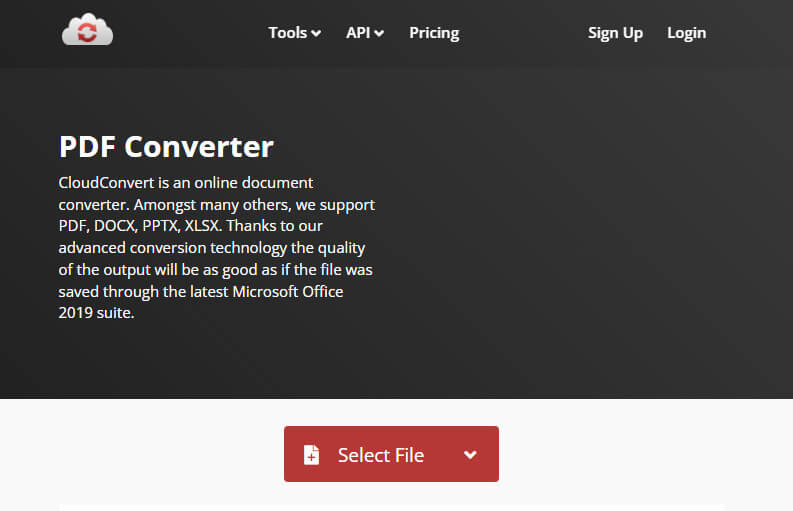 CloudConvert is another PDF to image converter online. It is a known application that solves almost the needs of users about converting, such as converting MP4 to AVI, for it supports video conversion. Despite being a reliable converter, the app only allows its users to convert two files simultaneously. So, if you are about to upload more than 2 PDF files, the conversion for other imported docs will not even start. Creating an account is necessary to use the batch conversion and remove limitations, and purchasing a plan is necessary.
PROS
It is a web-based converter you can use for free.
It gives you the chance to choose the image output format.
You can use this app with ease.
CONS
It doesn't support batch conversion of more than 2.
It requires an internet connection.
Top 3. DocFly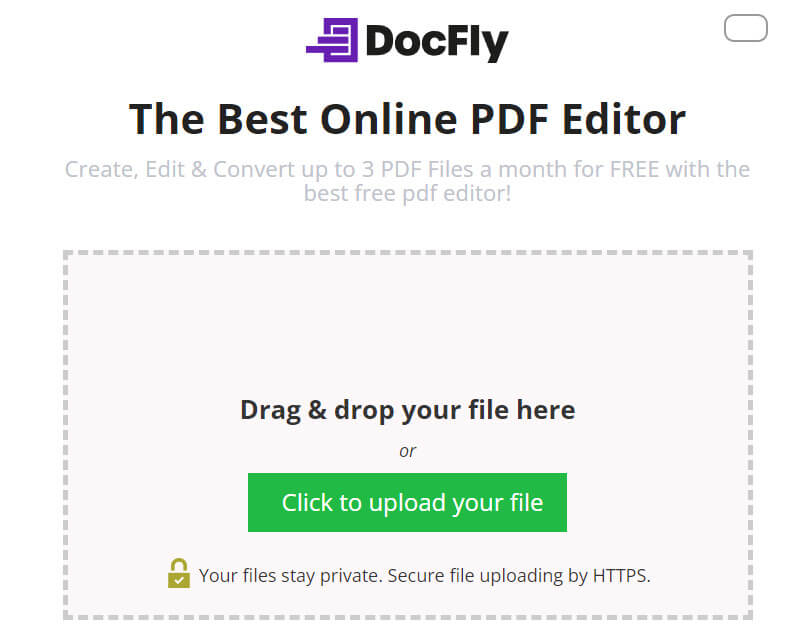 DocFly is a reliable PDF to image converter online that works flawlessly in converting PDF. This web converter allows users to easily convert PDF files into the desired format. In addition to conversion, this app offers additional converting and editing features for your images and PDF files. Also, you can import PDF files saved on different cloud storage apps on the web. Though the app is reliable and can convert, you are only allowed to convert 3 PDF files per month which are too few to convert.
PROS
Free to access converter on the web.
It can convert different media files you have.
It supports additional basic editing features.
CONS
Limited conversion offers.
You'll need to log in to use it.
Part 3. FAQs on PDF to Image Converter
Does changing the PDF format into an image lose quality?
After converting the PDF file, you wouldn't experience a quality loss even if you choose the final output as JPG or PNG. However, some data may be lost when the conversion has taken place.
How to lower the file size of PDF?
Well, you can delete some files inside of it so the file size will become smaller. But if all of the files inside the PDF are important, you better compress PDF to shrink the file size without quality loss.
Are there limitations on converting PDF?
There are no limitations on converting the PDF file. However, converters have limited functions, such as several imports and export. So, it is better to choose a suitable converter to convert PDFs non-stop.
Conclusion
Which PDF to image converter suits your needs? From online to offline, you can start converting the PDF file you have without limitations. With the factual review included here, choosing the suitable converter for you became a piece of cake.

Leave your comment and join our discussion