Introduction of Special Effects for Videos and Tutorial to Use It
Special effects for videos are illusions or visual tracks of the eye created to simulate the fantastic events in a story or imagined world. It is a so powerful storytelling tool that it is heavily used in film, television, theatre and the video game industries. Now, it is not a privilege for professionals, but becomes a popular way to make video productions better among DIY groups. Special video effects are benefit for all types of videos, from live action videos to stylized videos, from homemade videos to game screen records. Therefore, we are going to show you the best video special effects applications and how to use special effects on videos in this post.

Special Effects for Videos
Part 1. What is special effects makeup and why is it used?
Special effects makeup, also called prosthetic makeup, is the process of using prosthetic sculpting, molding and casting techniques to make advanced cosmetic effects. It is usually used in horror movies and science fiction movies. ET, for example, is an excellent masterpiece of special effects video makeup. As zombie movie rises, this technique occupies our screen once again. Actually, many people have tried special effects makeup in Halloween.
When it comes to the reasons why using special effects makeup, I believe that it is related to some visual and entertainment benefits. Special effects makeup is one of the most effective ways to create visual and emotional stimulation in the viewer.
Part 2. Video special effects apps
Want to add special effects to video? All you need is an excellent video special effects application.
Top video special effects app
Aiseesoft Video Editor is one of the best video editor software. Its benefits include:
1. Provide extensive filters to make special effects for videos.
2. Apply special effects on videos in one click.
3. Control the present of the video special effects using custom options.
4. Keep original video quality during apply video effects.
5. Crop, trim, rotate or use other editing tools on the special effect video.
6. Optimize and enhance the resulting video quality.
7. Support all video formats, including HD and 4K videos.
In short, this video editor is worth to try on Windows 10/8/8.1/7/XP and Mac OS.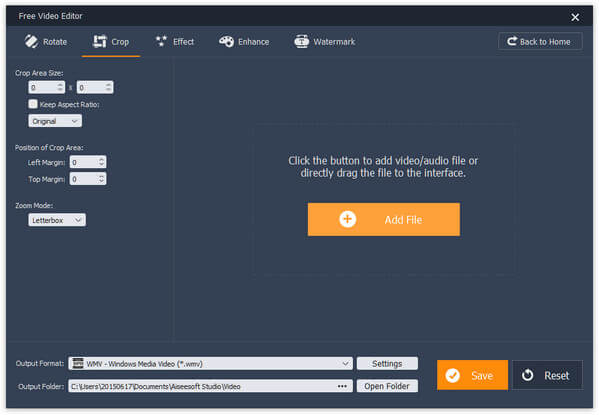 iMovie
iMovie is popular video editor released by Apple. Its basic features include:
1. Built-in plentiful video effects, like Vignette, Sepia and more.
2. Provide multiple custom options to make a special video effect.
3. Preview the resulting video in real time.
4. Offer all necessary video editing features, such as split, trim, crop, rotate and more.
5. Export the resulting video in full resolution.
Pros
1. This video special effect application is free of charge.
2. It contains extensive video editing features.
Cons
1. Many useful tools are hidden in options and hard to discover.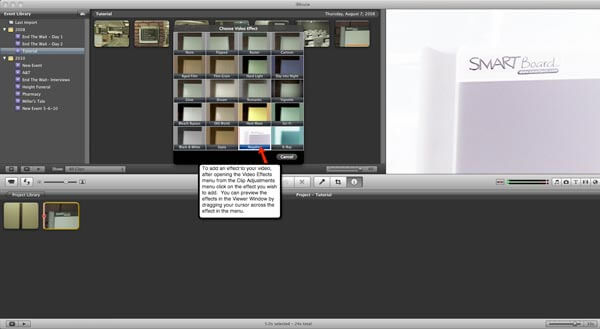 YouTube Video Editors
YouTube Video Editor is a web-based video special effect application. Its principal features include:
1. Contain a variety to filters to make special effects for videos.
2. Apply the special effect to a video with one click.
3. Compare the original and result videos using the built-in player.
4. Decide to reverse the original video or create a new one after applying effects.
5. Provide some video editing and adjustment tools.
Pros
1. With this video editor, you can polish your videos online.
2. This video editor is free of charge.
Cons
1. To make special effects for video online, you will need a YouTube account.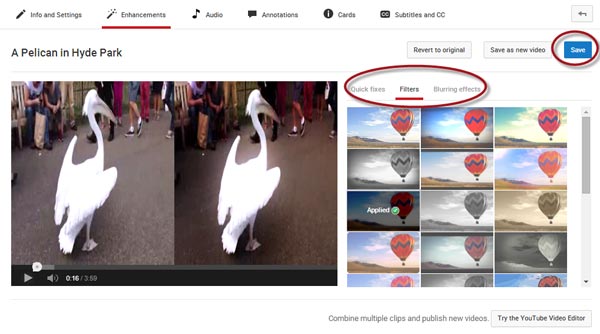 Windows Movie Maker
Tough Microsoft has discontinued Windows Movie Maker officially; it is still available to Windows PCs. Its main features include:
1. Integrate several video effects and transitions to make special effects for videos.
2. Support a variety of plugins that provide more video special effects.
3. Apply special effects to the entire video or certain frames.
4. Adjust brightness to customize the video effects.
5. Available to Windows 10/8/7/XP.
Pros
1. The interface is user friendly and easy to navigate.
2. It is freeware.
Cons
1. WMM is not downloadable in Microsoft app store anymore.
2. Some third party plugins need to purchase.
Magisto
Magisto is a versatile video special effect app for mobile devices. Its features include:
1. Contains a variety of filters, video effects, and transitions to create special effects for videos.
2. Adjust the video special effects by gestures.
3. Splice video clips after apply video effects to make a video story.
4. Enhance video quality automatically.
5. Edit audio and video separately or together.
Pros
1. This video editor is free to download in Play Store and App Store.
2. The interface is intuitive.
Cons
1. The video editing tools are limited.
2. Some features need to purchase in app.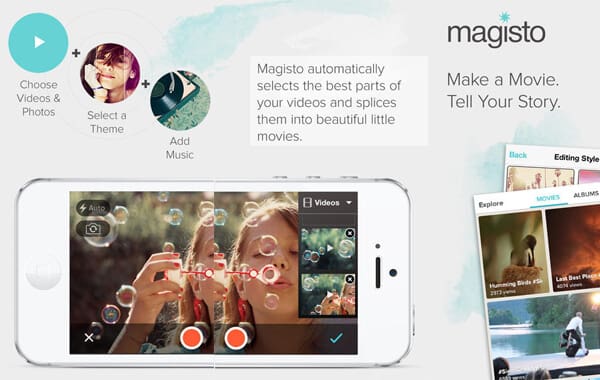 Part 3. How to add special effects to videos
In this part, you can learn about how to apply special effects for videos in one click using the best video editor.
Step 1 Install the best video special effect application on your computer
Get the latest version of Aiseesoft Video Editor downloaded and installed on your computer. Launch it when you want to add special effects for videos, and drag and drop the video into the media library.
Step 2 Apply special effects to video
Place the video on the timeline and select the frames to add special effects. Select "Filters" on the left sidebar to open the filters collection. Scroll down to discover the special effect proper to your video and drag it on the video clip in the timeline. This will apply the special effect immediately.
If you want to apply more video special effects, you can find them in "Elements" and "Transitions" tabs.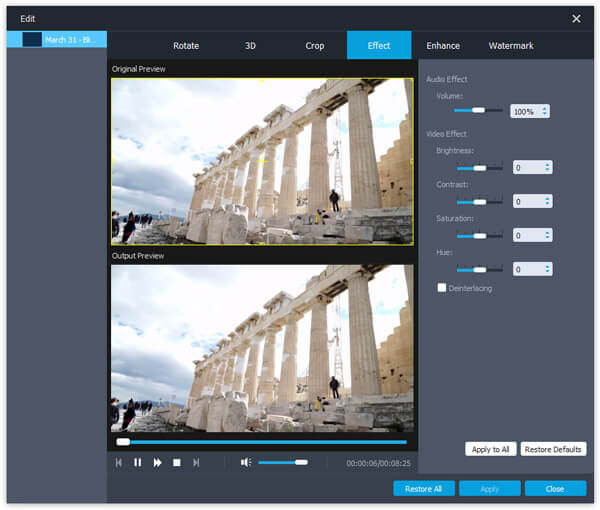 Step 3 Export the resulting video
Finally, click "Export" to open the output window. Here you can decide an appropriate video format, drop a location to store the video, and save it to your computer or share it to social media directly.

Conclusion
In this post, we have discussed special effects for videos. Special effect makeup is one visual technique in movie industry. And it is also popular to make cosplay in special days, such as Halloween. Compared to special effect makeup, several best video editors are able to create special effects for videos. We have shared top 5 best video special effects apps in this article. You can read our reviews and choose your favorite tool. If you feel challenge to apply special effect to videos, our guides could help you achieve such task.