Tutorial to Make a Green Screen Video on PC and Mac
Science fiction movie is one of the most attractive film genres. As such movies becoming increasingly popular, some visual techniques used in science fiction movies are introduced to customer market, such as green screen. Considering some big-name movies like 300, The Day After Tomorrow, Avata, etc. they were all filmed in front of a green screen. Now, we can replicate this technique by our own. And to help you understand how this process works, we will show you how to make a green screen video at home. You do not need professional movie making expertise or professional movie makers, such as Adobe Premiere. All you need is to follow our guides and tips below.

Make Green Screen Video
Part 1. Why do you use green screen?
Most people first knew green screen is that the meteorologist uses a green screen to report the weather. They stand in front of the green screen background and finger out specific region of the forecast. Actually, the green screen does more than provide clarity. It is a greet choice for adding a personal touch to lots of different types of videos.
Product videos, for example, use green screen to create an engaging atmosphere. And making a green screen, you can walk in space without wearing spacesuit or paying any penny.
Consider making a green screen next time you need to record: screen video, animated elements, presentation slides, or portrait photos. When done well, green screen will give you video a professional looking on the affordable cost. You even do not need to build a fancy set or rent professional photography studio.
In short, making a green screen is the most cost-effective way to create professional aesthetic videos at home.
Part 2. How much does it cost to get a green screen?
When making a green screen video, a green screen background kit is necessary. There are several ways to make a green screen background. For example, you can paint the wall to green color and create a green screen permanently. Or attach multiple pieces of green paper to make a background. Also, you can purchase a green screen kit online conveniently.
There are many online retailers selling green screen background kits and the prices are different.
On eBay, the price of 6.8 × 5.2ft green screen background kit is lowest to $5.2 with free shipping. The best sale is 10 × 10ft winkle free green screen backdrop, which is $14.20.
On H&B, a 5 × 9ft Savage wrinkle-resistant green screen backdrop is about $43.99. As the size increasing, the price is higher. The best seller is 9 × 10ft Westcott 130 Wrinkle-resistant chroma-key backdrop.
On Adorama, there are many green screen options as well. Smith-Victor Chameleon chroma-key 57 × 77 is $59.95. Belle Drape Background 5×6.5' Chroma Blue & Green is only $19.95. And there are valuable green screen bundle kits, such as Westcott Green Screen Photo Illusion Lite Bundle.
Anyway, you can research green screen background kit online and discover the better price based on your demands.
But it is obvious that making a green screen video is much affordable compared to other movie techniques.
Part 3. How to make a homemade green screen
If you are new to homemade green screen video, you might not know how to make a green screen video at home. Don't worry! You can learn the knowledge in this part.
Make a green screen on iMovie
Step 1 Before making a green screen video at home using iMovie, you have to prepare several things. Firstly, capture the subjects in front of the green screen background. Remember not put any green color on the subjects, like clothes. Download your desired background video clip online.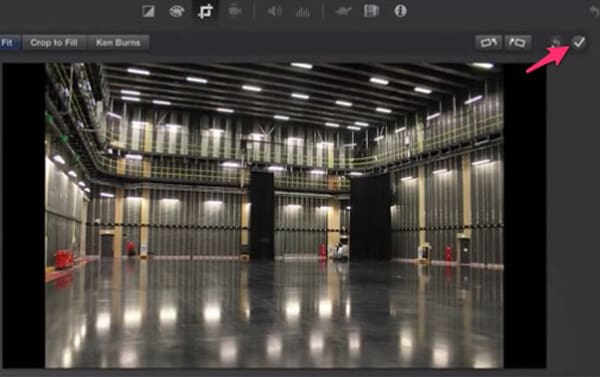 Step 2 Import both the background video and the green screen video into a new project on iMovie. Place the background video on the timeline and edit it based on your requirements, such as crop to highlight a part of the background.

Step 3 To make a green screen video, put it on the timeline above the background clip. Make sure the two videos are the same length. Select all frames of the green screen video and locate to top ribbon, unfold the dropdown menu above the player and pick "Green/Blue Screen".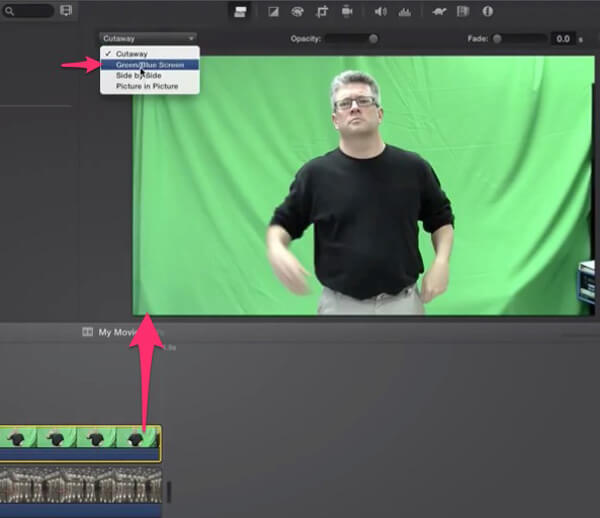 Step 4 After the green screen background becomes transparent, fine-tune the position, size and orientation of the subject until you are satisfied. Finally, export the resulting video to your hard disk.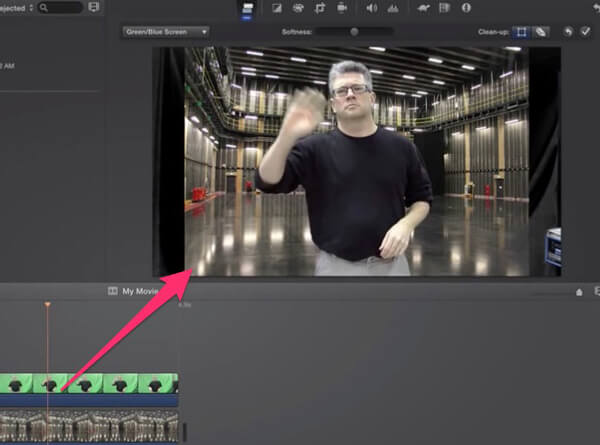 Make a green screen with video editor
If you do not have iMovie on your computer, and want to find an easy-to-use green screen editor, we will recommend Aiseesoft Video Editor. It supports to make a green screen video at home in one click on Windows 10/8/7/XP and Mac OS. Plus, this video editor provides extensive custom options and video editing tools.
Step 1 Import the raw video files into the green screen maker
Download and install the latest version of Aiseesoft Video Editor on your PC. There is a dedicated version for Mac. Launch the green screen maker and import the green screen video and your desired background into the media library.
Step 2 Make a green screen video in one click
Put the two videos on the timeline and adjust to the same length. Right click on the green screen video and select "Green Screen" from the menu list. When the popup dialog presents, go to the "Effect" tab, check the box of the "Make parts of this video transparent" option and pick green color on the Current Color palette. You can adjust the "Intensity Level" to change the transparent level of the background. Then click "OK" to confirm it.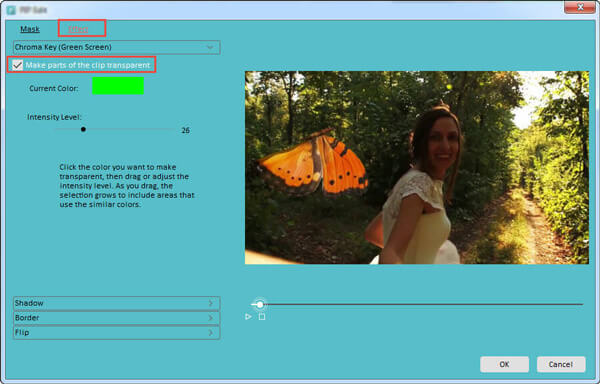 Step 3 Export the resulting video
Back to video editing window, drag the top layer video to the proper position and adjust the size. Preview the resulting video in the built-in player. If you are satisfied with it, click "Export" to save it to your computer or share it to your social account.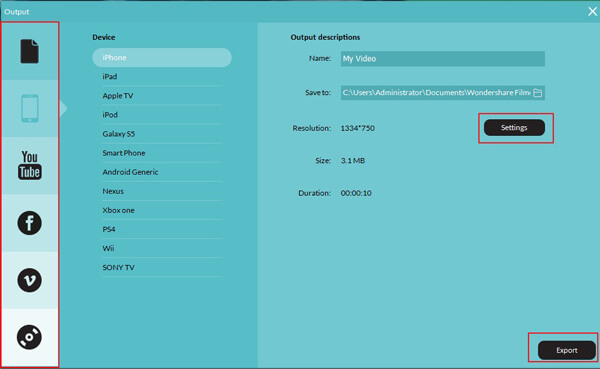 Conclusion
Do you want to make professional movie by your own? Having trouble making an attractive YouTube video? Our guides and tips above may help you find the answer already. Making a green screen is not only affordable to average people, but also very easy if you choose the proper tools. We have told you how to make a green video at home in this tutorial. And we hope it is helpful and useful to you.