How to Fix Cannot Erase iPhone and Clean up iOS Properly
"I try to sell my iPhone as I have a new carrier but all buyers want it to reset; however, nothing happens after I enter my passcode, how to fix this problem?" Apple has added the feature to erase all content and setting in iOS but it does not work sometimes. Most iPhone versions get the same issue. If you encounter the cannot erase iPhone issue, follow our solutions to resolve it by yourself quickly.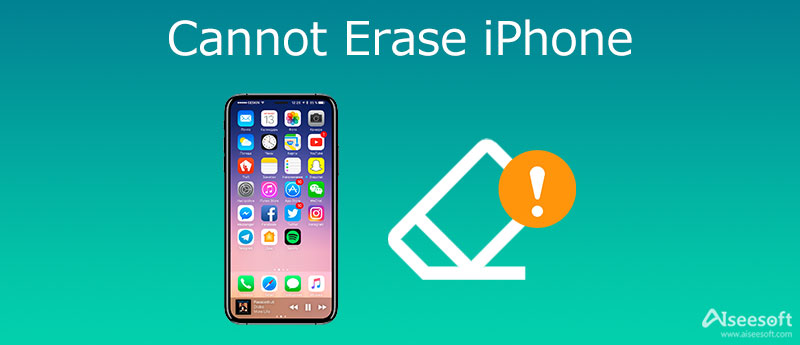 Part 1: How to Resolve Cannot Erase iPhone
Solution 1: Erase iPhone with Settings Correctly
The easiest way to erase an iPhone is the Settings app, but it won't work if your handset is associated with an iCloud or Apple account. You can try the complete workflow below if you cannot erase your iPhone.
Step 1:
First, go to the
Settings
app from your home screen, tap on your profile, and press
Sign out
.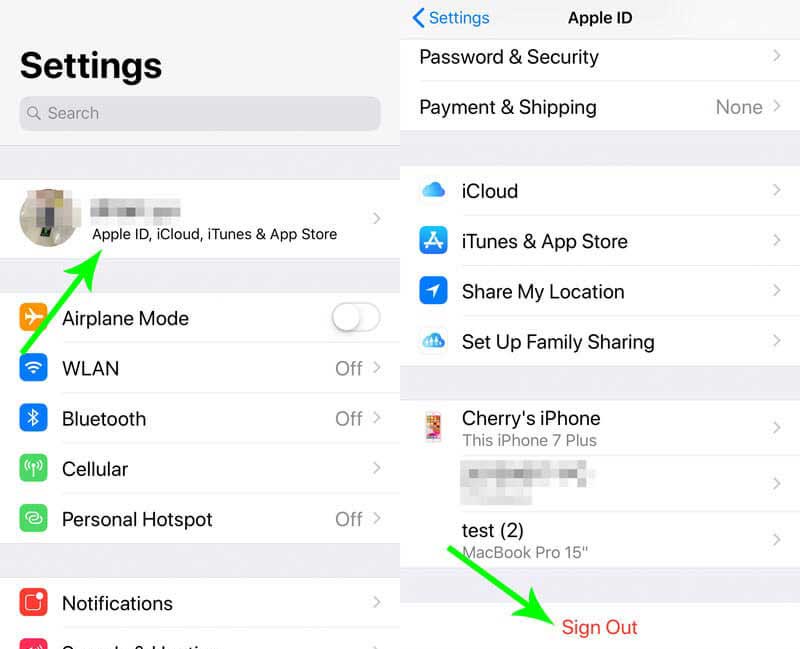 Step 2:
Go back to the profile settings screen, tap
Find My
, and Toggle off
Find My iPhone
. You also need to sign out iCloud, iTunes, and App Store.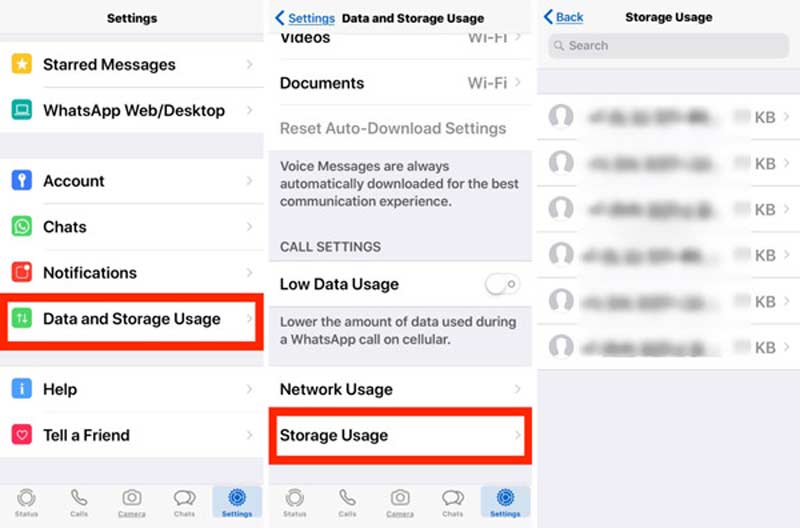 Step 3:
Next, switch to
General
from the Settings screen, tap
Reset
, and choose
Reset All Contents and Settings
.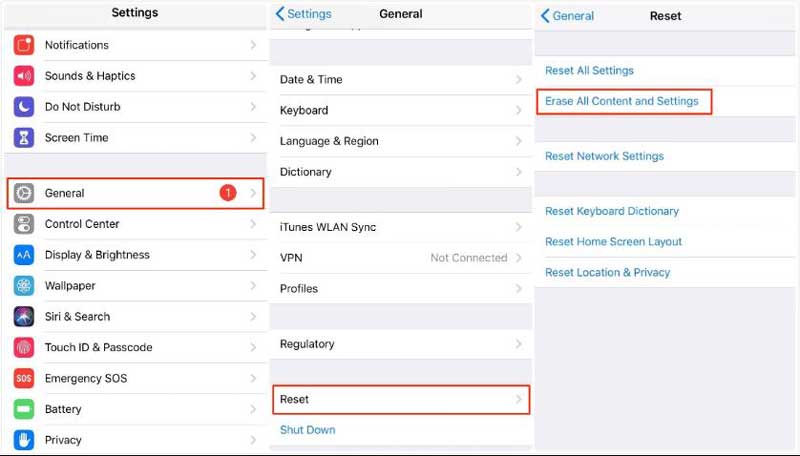 Step 4:
When prompted, enter your passcode and confirm it. Wait for your iPhone to restart.
Solution 2: Erase iPhone by iCloud
iCloud can erase your iPhone working with the Find My iPhone feature even if the device is not in your hand. Therefore, it is an efficient way to fix cannot erase iPhone because it is lost or broken.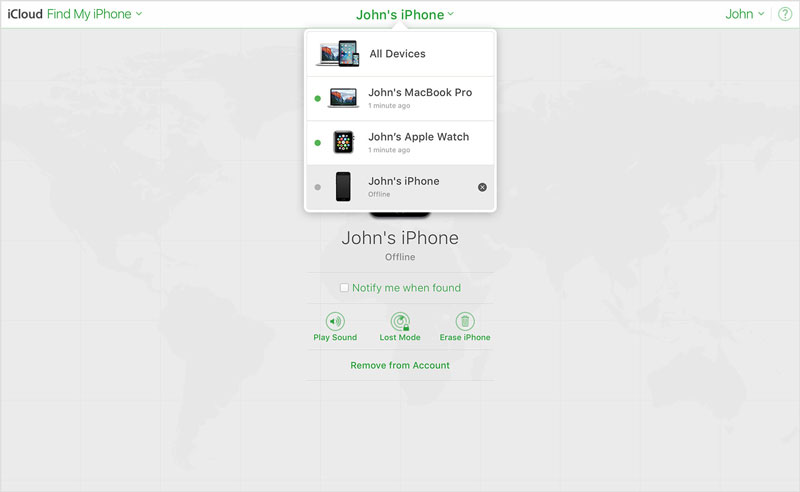 Step 1:
Make sure that the Find My iPhone feature is enabled on your device.
Step 2:
Visit icloud.com in a browser, and sign in to your account. Click the
Find iPhone
on the home page to move on.
Step 3:
Pull down the device menu on the top of the screen and select the iPhone that cannot be erased. Click the
Erase iPhone
option, enter your passcode, and confirm it.
Solution 3: Erase iPhone via iTunes
The last but not least way to resolve the problem that you cannot erase an iPhone is iTunes. As an official iOS data manager, iTunes allows you to erase iPhone and bring it to the factory status.

Step 1:
Connect your iPhone to your computer with a USB cable, and fire up iTunes. Click
the Device
icon at the top left side, and select your handset.
Step 2:
Go to the
Summary
panel from the left-hand column, and click the
Restore iPhone
button.
Step 3:
If prompted, type in your passcode and click
Restore
. When it finishes, your iPhone will reboot.
Part 2: Best Way to Erase an iPhone Permanently
If the common solutions about cannot erase iPhone are not available to you, Aiseesoft iPhone Cleaner is the best option to get rid of the issue. Before putting your iPhone into other hands, you can erase the device without any trouble.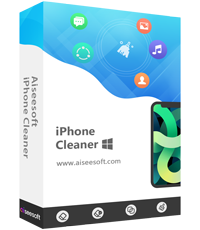 143,600 Downloads
Aiseesoft iPhone Cleaner – Best iPhone Eraser
Erase all data and settings on iPhone in one click.
Use a military-level technique to erase iPhone.
Protect your privacy from viewing by others.
Compatible with all iPhone and iPad models.
How to Erase an iPhone Permanently
Launch the best iPhone eraser after installing it on your PC. There is another version for Mac. Plug your iPhone into the machine with a Lightning cable. Then the handset will be detected immediately. Click Erase All Data to move on.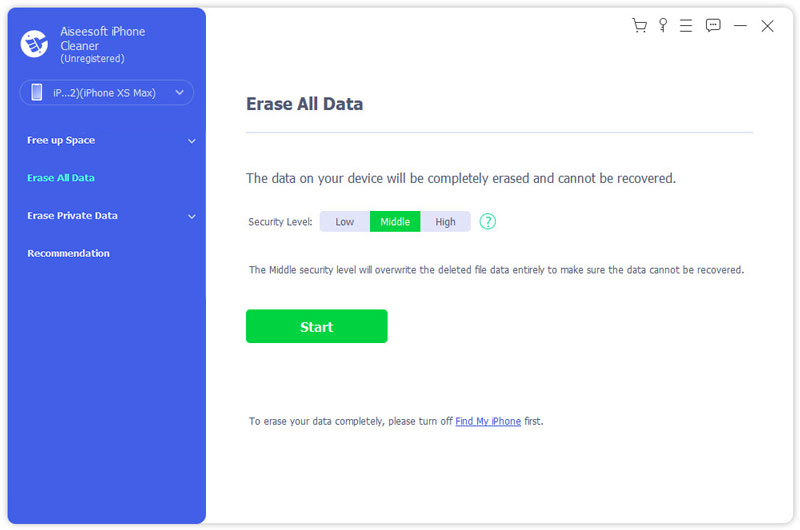 Now, you will be presented with three erasing levels, Low, Middle, and High. Read the on-screen description carefully and select a proper one. Click the Start button, enter 0000, and hit the Erase button.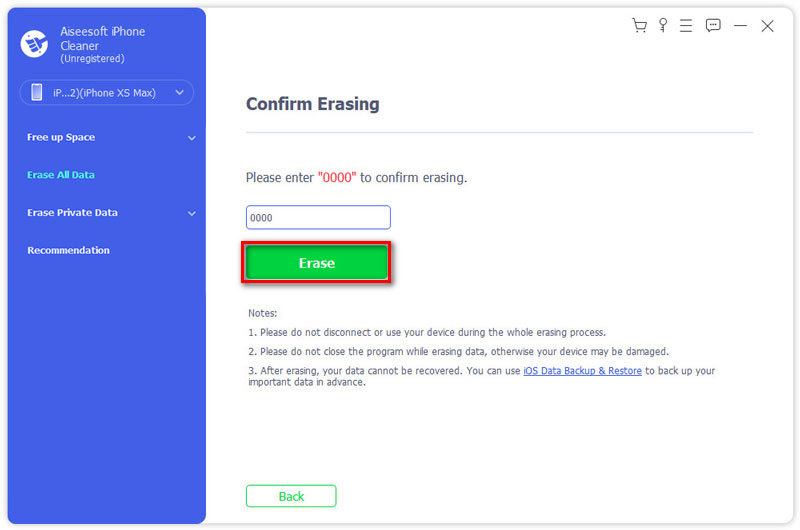 Part 3: FAQs about Cannot Erase iPhone
Why I cannot erase my iPhone?
Many software issues can lead to iPhone erasing failure, such as: (a) you forgot your iPhone passcode; (b) you do not have the iCloud password; (c) an error occurs on iOS; (d) software is infected by viruses.
How do I force erase my iPhone?
iTunes can force erase an iPhone with the factory reset. You can connect iPhone to computer, open iTunes, head to the Summary tab, and click Restore iPhone to perform a factory reset.
Can I factory reset a locked iPhone?
You can perform a factory reset to a locked iPhone using iCloud or iTunes, but it is not available without your passcode. In such case, you can only use a third-party tool to reset the iOS device.
Conclusion
Now, you should understand how to get rid of the problem that the iPhone cannot be erased due to a variety of errors. There are four ways to erase an iPhone. If one is invalid, you can try another. Aiseesoft iPhone Cleaner is the ultimate solution to resolve this problem. More questions? Please feel free to leave a message below the post.

Leave your comment and join our discussion