How to Erase Data from iPhone Thoroughly with Three Steps
Before you selling or giving away your used iPhone, you must want to wipe all the data from iPhone completely in a secure way to protect your privacy. You can simply erase data from iPhone on your mobile or restore the default settings on your computer. It's easy to use, but the data is not cleared thoroughly in this way. Thus, you can also choose to use eraser tools to delete data from iPhone permanently without the risks of recovering data.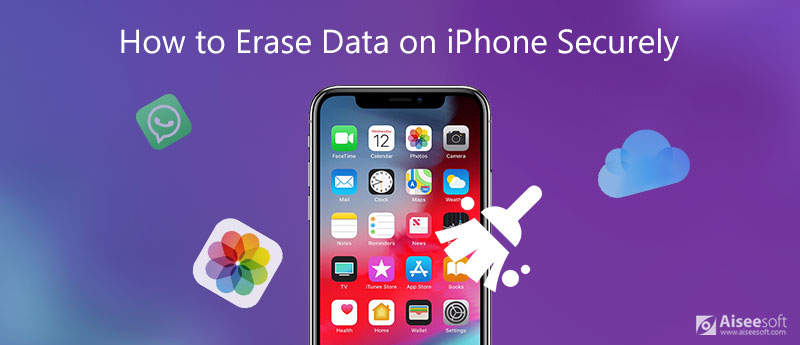 Part 1: How to Restore the Default Settings to Erase Data from iPhone
1. Delete data from iPhone Default Setting
Regardless of protecting privacy, the easiest way to erase data from iPhone is resetting all the content and data in the mobile settings. If you just want to restore factory settings and reuse the iPhone, this is the best choice.
Step 1:
Tap the
Settings
button on your iPhone, and scroll down to locate the
General
settings.
Step 3:
After a confirming window popping up, tap the
Confirm
button to start erasing all the data and content. If your iPhone model is higher than iPhone 5, you will be asked to input your Apple ID and password to ensure the ownership before the program starts.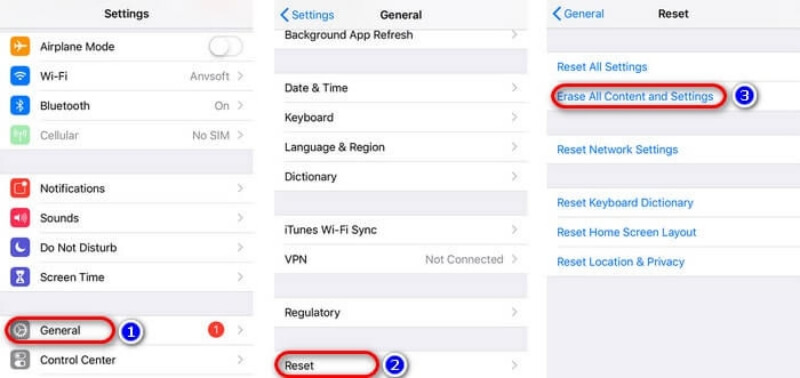 2. Erase iPhone data on Windows/Mac
If your iPhone always buffers a lot to load programs that will take a long time, you can choose to clear iPhone data on your Windows or Mac through iTunes.
Step 1:
Launch iTunes on your Windows/Mac and connect your iPhone to the computer via USB. Tap on your iPhone or click the mobile icon near the top left corner on iTunes to confirm the connection. Then click the
Summary
button to enter the restore and backup page.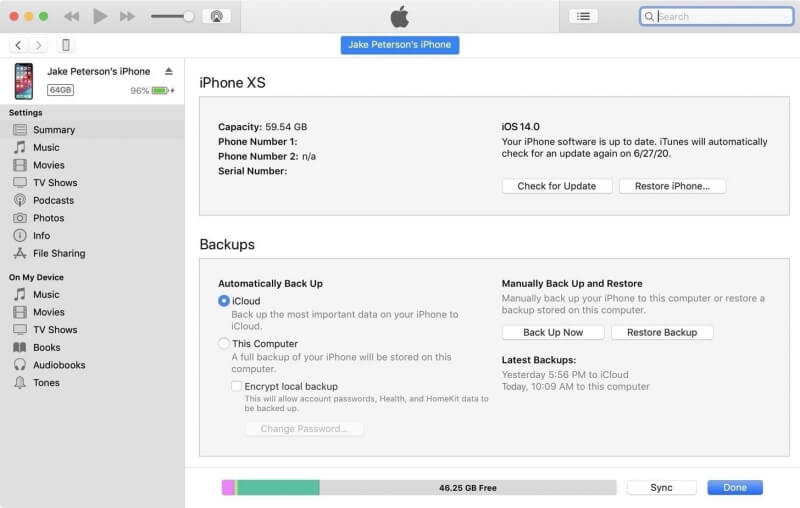 Step 2:
Before erasing all the data from iPhone, you can tick the
iCloud
button to back up data on iClound. Or you can click the
Back Up
Now button to save important data on your computer.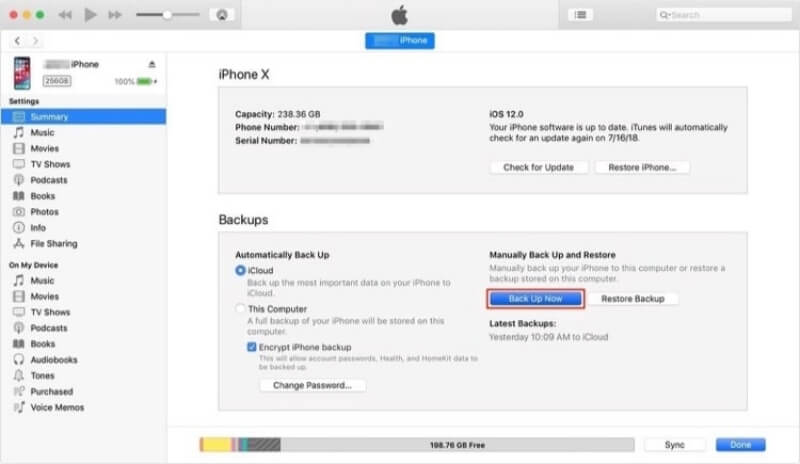 Step 3:
After a few minutes to back up, click the
Restore iPhone to Factory Settings
button. Later, a confirming window will pop up to ask you whether you want to restore your iPhone. Click the
Restore
button to start erasing data automatically.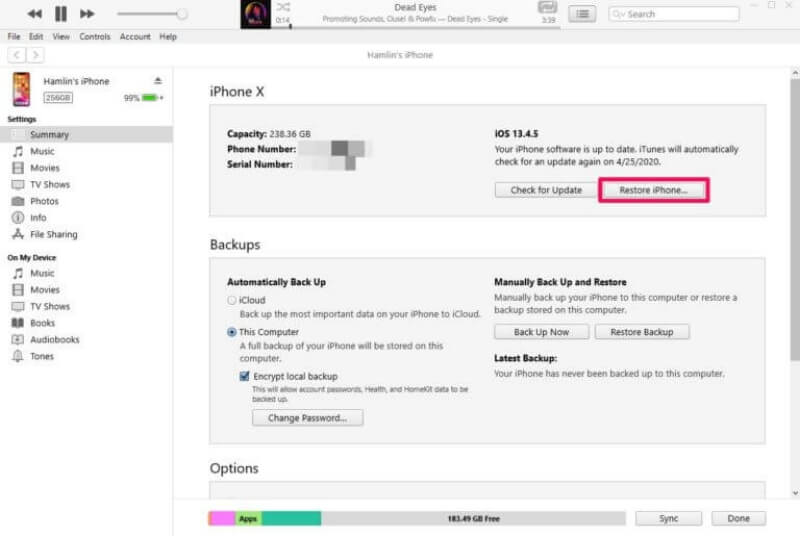 Part 2: The Best Way to Erase Data from iPhone Thoroughly and Securely
The data cleared by the built-in resetting tool can be recovered by the software designed for data recovery. To prevent your private data from recovering by others, you can try to use Aiseesoft iPhone Cleaner to help you delete the data thoroughly. With simple clicks, you can erase all data from your iPhone completely. Moreover, iPhone Cleaner is specially designed for Apple uses, so it can support all models of iPhone, iPad, and iPod.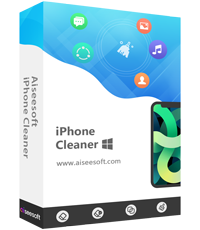 Downloads
Erase all data from iPhone thoroughly within the high-level mode to make your iPhone started with a clean slate.
Clear useless documents like junk files, unused apps, and unwanted large files by simple clicks.
Back up important data on your iPhone and save it to your computer quickly.
Able to scan all the data, and you can select the desired ones to delete.
Step 1:
Download Aiseesoft iPhone Cleaner on your computer and launch it. Then connect your iPhone to your computer via USB cable and it will take few seconds to detect your device automatically.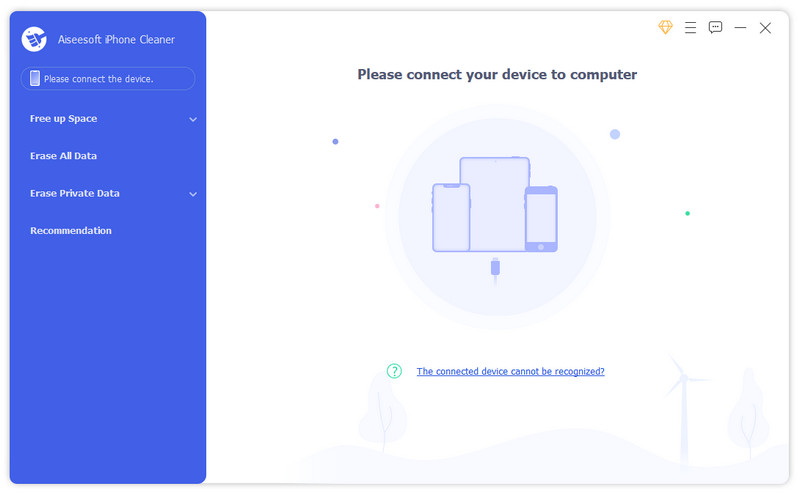 Step 2:
Click the
Erase All Data
button in the left side and choose the
Erasing level
. If you want to clear all data from iPhone thoroughly, you'd better choose the high level with three times overall erasing.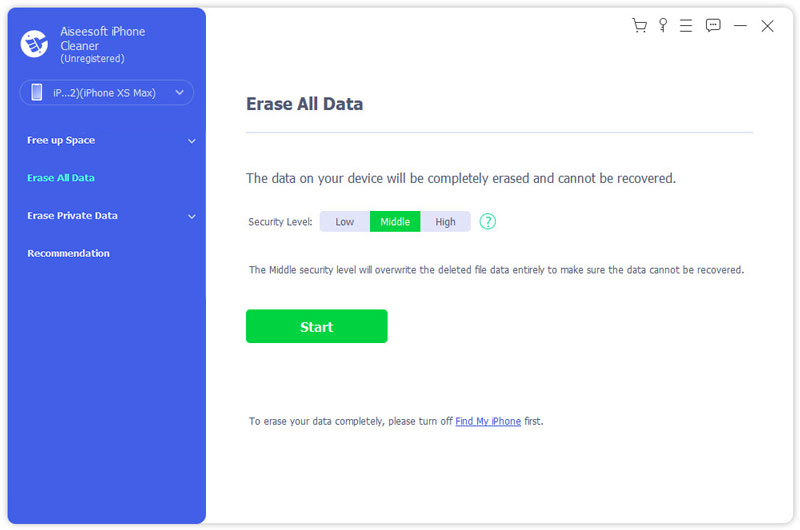 Step 3:
After entering
0000
to confirm the erasing, click the
Start
button and wait a few minutes to erase data from iPhone thoroughly.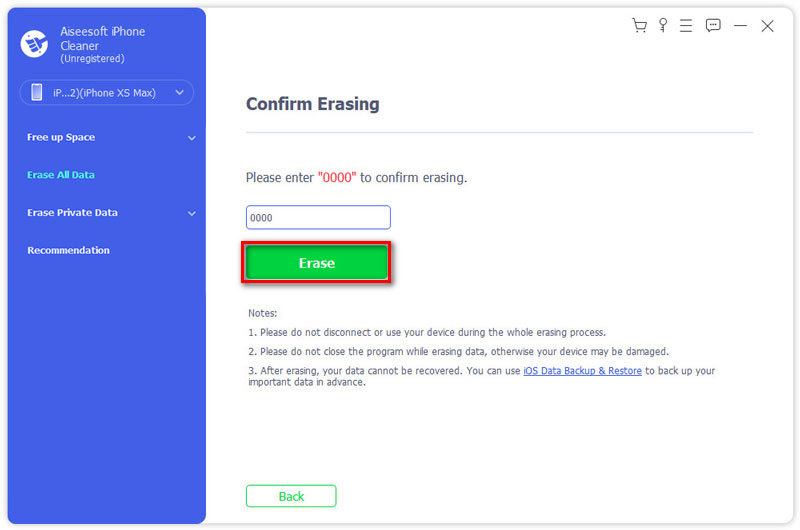 This software can also backup iPhone data before erasing all of them, so that you can keep those important files.
Part 3: FAQs of Erasing Data from iPhone
1. Can I erase data from the stolen iPhone?
Of course, you can. Firstly, you should navigate to iCloud on any browser and enter your ID and password to log in. Then click the Find iPhone button and find your device from All Devices. Next, click the Erase iPhone button and click Erase again in the pop-up windows to confirm. Finally, the data will be deleted from the stolen iPhone with few minutes.
2. Can I clear data from iPhone on Mac through Finder?
Yes, you can use Finder to restore default settings on Mac if your Mac system is higher than macOS Sierra. Firstly, connect your iPhone to your Mac via USB, and then open Finder on your Mac and choose your iPhone on the left list, then click the General settings and click the Restore iPhone button. At last, confirm to restore in the pop-up window to start erasing data.
3. Can the erased data be recovered by others?
To be honest, if you use the built-in reset tool on iPhone or the restore tool on Finder/iTunes to erase data from iPhone, the data can be recovered by specialized tools. Thus, you can use the professional iPhone eraser - iPhone Cleaner to help you delete data from iPhone completely to protect your privacy.
Conclusion
When you want to delete your iPhone data before selling it, you can learn two ways to do this, including erasing all the data and content on your mobile and restoring the default settings on your computer. However, these two built-in tools can't clear all the data thoroughly, so you'd better use these ways only when you want to reuse the old iPhone on your own. To protect your privacy, using a professional eraser tool is the best choice to clear data from iPhone completely. If you have more questions about erasing data from iPhone, please leave your comment below.

Leave your comment and join our discussion