Professional but Easy Guide of Fixing the Problem of Directory Name is Invalid Error
Many people believe that Windows 10 is an awesome update of Windows operating systems.
Microsoft not only introduced artificial intelligence into Windows 10, but also upgraded lots of existing features.
However, more and more people reported that errors occurred after they upgrade to Windows 10. The error of directory name is invalid, for instance, is a common issue that can stop you from opening certain files or folders. But, don't worry! We are going to share multiple effectively solutions to fix this problem and help you to access your data smoothly.

Directory Name Is Invalid
Part 1: 7 concrete methods to fix invalid directory name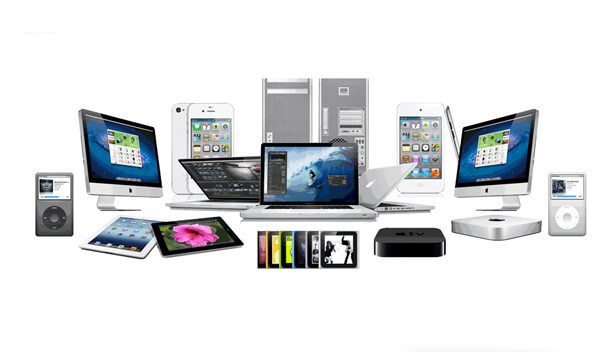 Generally speaking, the error is triggered by some system issues. In this part, we will focus on how to fix it quickly.
Method 1: Remove all portable devices
Most people have portable devices connected to their computers, such as extra keyboard and mouse, flash drive, and more. And they may be responsible for the directory name is invalid error.
Step 1 Disconnect all removable devices from your computer.
Step 2 Open the Device Manager from your Start menu.
Step 3 Go to View-> Show hidden devices and find the Portable Devices entity.
Step 4 Right-click on one device, select Uninstall device. Do the same on other devices.
Method 2: Update BIOS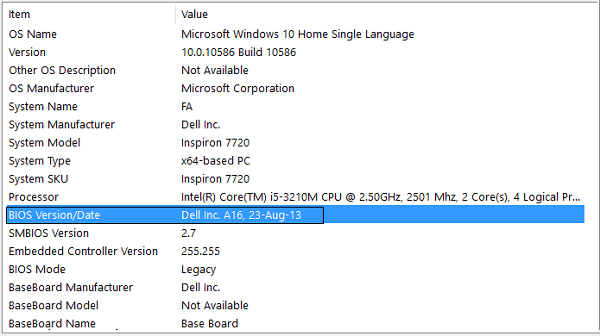 The BIOS is important for all Windows owners. And if you see the directory name is invalid error, it is the time to update it. We share the standard procedure below.
Step 1 Press Windows + R to open the Run dialog, input msinfo32 and hit the Enter key.
Step 2 When the System Information window pops up, navigate to the BIOS Version/Date area, and write down the value.
Step 3 Visit the official website of your manufacturer, and search for your device serial number.
Step 4 Download the recommended update, and double-click on the file to update your BIOS and fix the error immediately.
Method 3: Use your username to run Command Prompt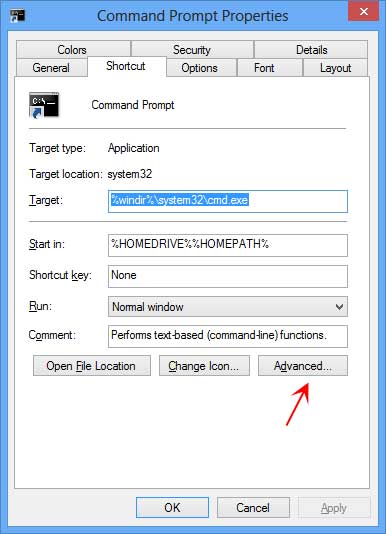 The directory name is invalid error occurs when you run Command Prompt, if you start it with a different user. You can follow the steps below to fix it.
Step 1 Open your Start menu, search for cmd, right-click on the Command Prompt program, and choose Properties to open the Properties window.
Step 2 Go to the Shortcut tab. If the default value in the Start in box is %HOMEDRIVE%%HOMEPATH%, replace it with %WINDIR%.
Method 4: Re-enable your DVD drive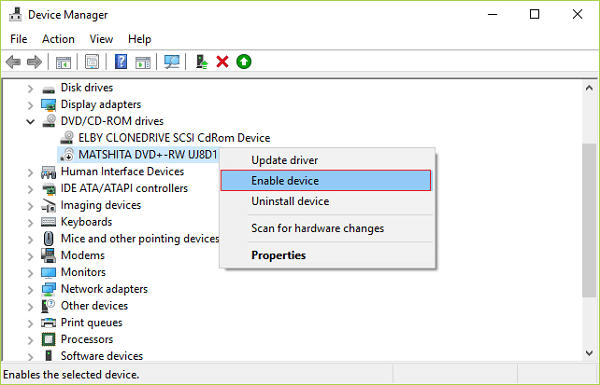 When playing your DVD and encounter the directory name is invalid alert, you can fix it by re-enabling your DVD driver.
Step 1 Open the Run dialog from your Start menu, type in dvmgmt.msc and hit OK to trigger the Device Manager window.
Step 2 Unfold the DVD/CD-ROM entity, right-click on it and choose Disable device.
Step 3 Next, right-click on the driver and select Enable to re-enable your DVD driver.
Step 4 If the alert does not disappear, try to update DVD driver or re-install it.
Method 5: Check disk errors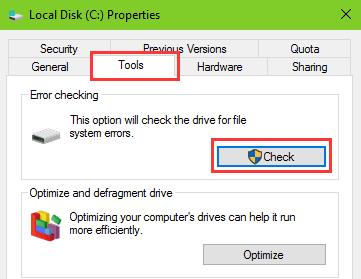 Sometimes, the invalid directory name error keeps appearing when you open files on certain disk. It means that something wrong with the disk. Fortunately, there is a native disk check tool in Windows.
Step 1 Run This PC from your desktop, right-click on the disk and select Properties.
Step 2 Go to the Tools tab, locate the Error checking section and hit the Check button.
Step 3 When prompted, press Scan drive to start fixing the errors found.
Step 4 Finally, restart your PC and check whether the error disappears.
Disk check also helps to fix green screen death, blue screen error on Windows computer.
Method 6: Create a new simple partition for USB drive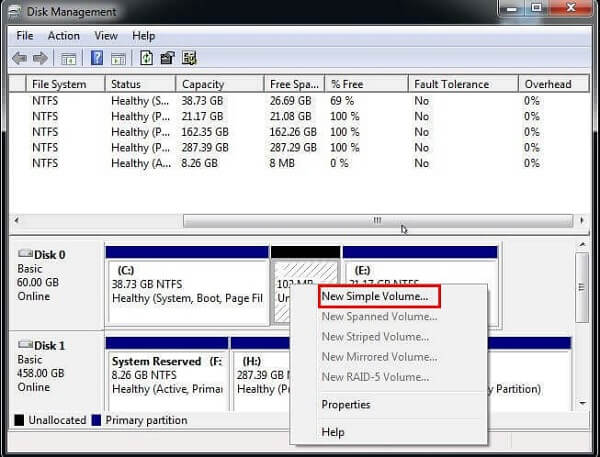 SD card, flash drive, memory card and other external hard drive are connected to your PC via the USB port. If you have tried another USB port and the error persists, follow the steps below to fix it.
Step 1 Input diskmgmt.msc into the Run dialog and hit OK to start the Disk Management dialog.
Step 2 Right-click on the empty area and choose New Simple Volume. Then the onscreen assistant will tell you how to finish the rest of steps.
Step 3 Access your USB drive again.
Method 7: Install the latest update
The last solution to fix the directory name is invalid error is to update your Windows 10 to the latest version.
Step 1 Hold down Windows + I to open the Settings app.
Step 2 Head to Update & security section and press the Check for updates button.
Step 3 If there is an update available, it will be installed in the background automatically.
Part 2: How to efficiently recover data for directory name is invalid
When fixing the error, there are chances of data loss, so we recommend you to grasp a data recovery tool, such as Aiseesoft Data Recovery. Its benefits include:
1. Recover data on Windows quickly.
2. Support photos, videos, emails, documents and other files.
3. Preview files before recovery.
4. Lossless retrieve files in the original conditions.
5. Compatible with Windows 10/8.1/8/Vista/XP.
How to recover data for directory name is invalid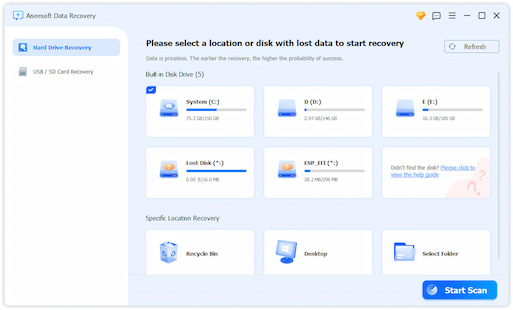 Step 1 Select data types and location
Download and install Data Recovery on your PC and launch it. In the main interface, select what data types you want to get back, like Image, Audio, Video, and more. Then choose the hard disk that stored the lost files originally, and hit the Scan button.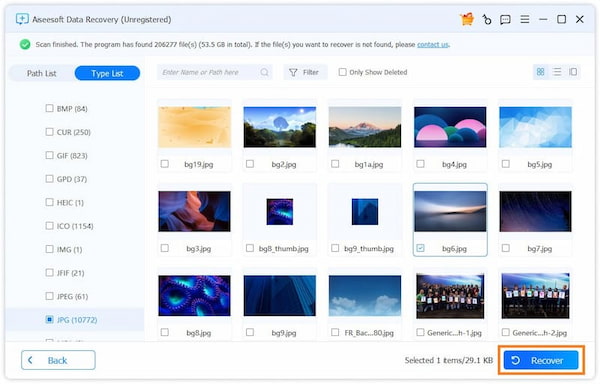 Step 2 Recover data for directory name is invalid
When it is done, you can preview the lost data by types and formats. Make sure to select all desired files and click on the Recover button. A few seconds later, the lost file will be restored to your disk.
Conclusion
In this article, we have told you what you can do to fix the directory name is invalid error on Windows computer. When the error appears, you cannot access your files and may face data loss. So, we shared seven methods to fix this problem under different situations. Our lab testing has proven these solutions are effective.
If you worry about data loss, we suggest you to try Aiseesoft Data Recovery. It is a concrete way to get your files back.