5 Best Fast & Slow Motion Video Making Tools on Desktop/Mobile Phone
Because of the popularization of cameras and smartphones, more and more people like taking videos by themselves. At the same time, video-focused social networking services are booming. Hence, nowadays, many people would like to take funny videos more likes on SNS platforms. So, this article will especially find and list slow motion and fast motion video editing software for you in order to let your entertainment life be easier.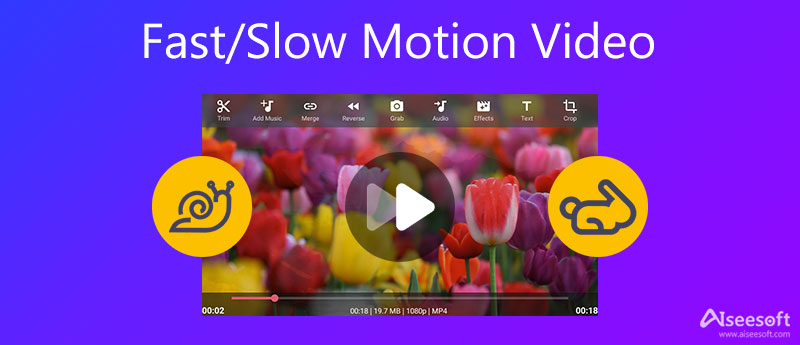 Part 1. Best Video Speed Editing Software on Desktop
If you have to change your video speed on your Windows or Mac computer, you can not miss Aiseesoft Video Converter Ultimate. The reason why this software is the best video speed editing tool is that it supports making a video in both fast motion and slow motion with different speeds, such as 0.25X, 0.5X, 1.5X, 2X, 4X, etc. In addition, Aiseesoft Video Converter Ultimate is a good video/audio format converter, powerful video editor, MV maker, and collage maker. More importantly, it supports over 300 file formats so that you do not need to worry about your video formats. The only disadvantage of this program might be that users can only edit 5 files' speed using the free trial.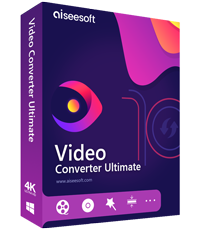 Downloads
How to Use Video Speed Controller of Aiseesoft Video Converter Ultimate
Step 1.
Download and install Aiseesoft Video Converter Ultimate. Then you can launch it and go to the
Toolbox
interface. Later, please click the
Video Speed Controller
button.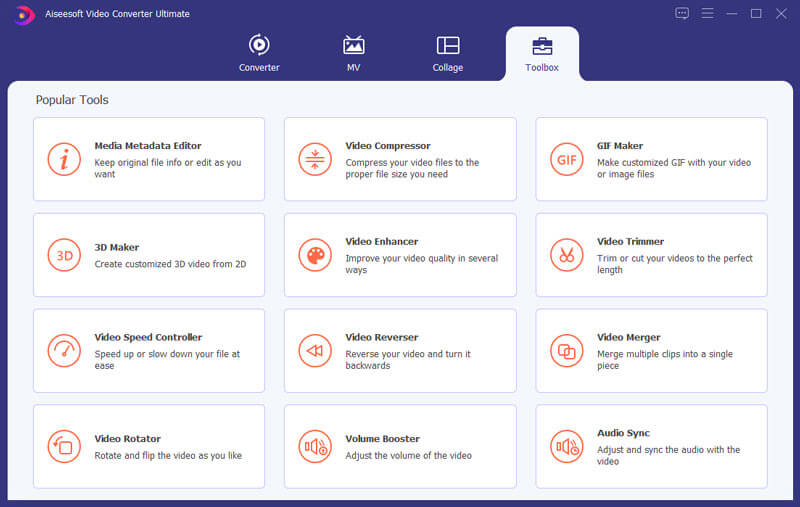 Step 2.
Add the video you want to change its speed by clicking the central plus sign or dragging your video to the window by moving your mouse.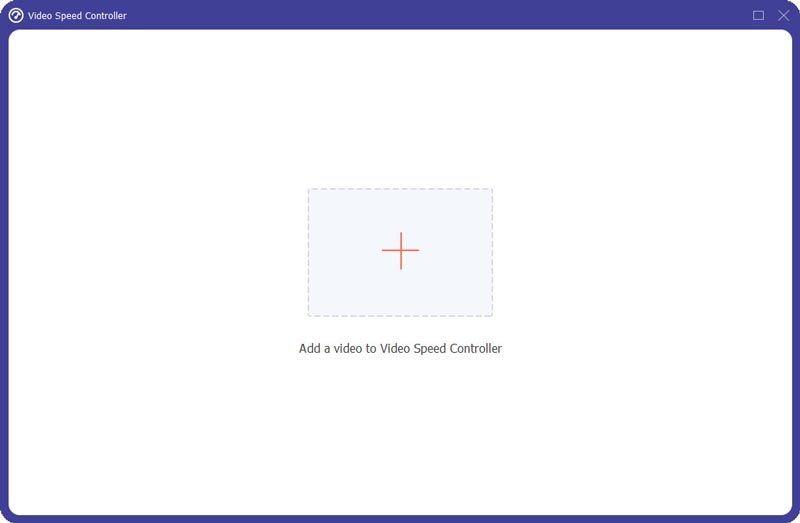 Step 3.
Choose a suitable speed for your video by clicking the buttons with numbers. If you need to edit your video in slow motion, you can select the speed below 1X; if you feel like fasting forward your video, please select the speed above 1X.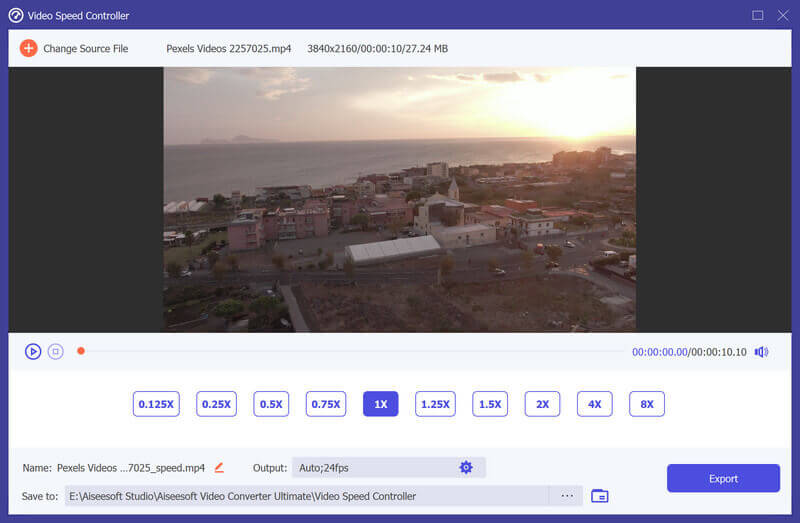 Step 4.
In the end, tap the
Export
button to store the video you edited.
Part 2. Two Easiest Tools to Make Fast & Slow Motion Video on iPhone
This part is written for iOS users who want to speed up or slow down their videos on their mobile phones.
1. Photos App
To provide an excellent user experience, iPhone offers many practical features. The Slo-mo feature of Photos is one of them. You can use this function to record a slow-motion video and speed up it freely. And you do not have to download and install other apps which occupy the space of your iPhone. However, you may not identify the exact speed of your video.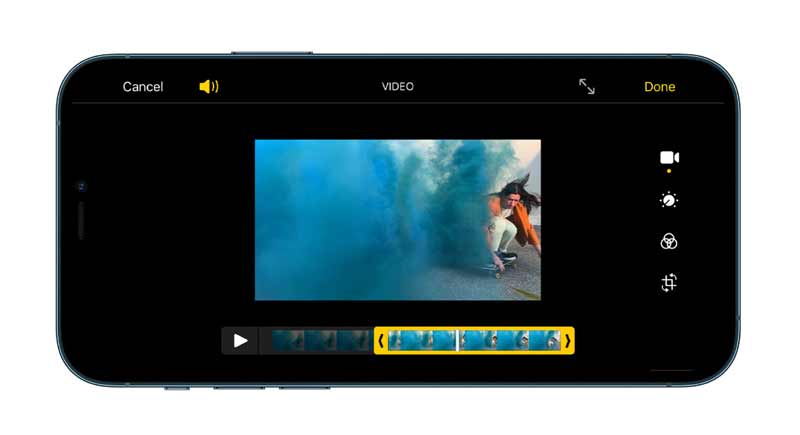 How to Make a Slow-Motion Video Fast on iPhone
Step 1:
Open Photos on your iPhone, and click the
Albums > Media Types > Slo-mo
.
Step 2:
After entering the Slo-mo interface, choose the video you want to speed up and tap
Edit
.
Step 3:
Under the video, you can see a bar with vertical white lines. Move the two longer white lines together to make your video faster.
2. iMovie
As a relatively mature video editor, iMovie is also easy to make fast & slow motion video on iPhone. You can use its professional speed tool to change the video speed just by dragging the yellow slider beneath the video. But the fastest video speed is only 2X of the original, and iMovie requires iOS 16.0 and later on iPhone.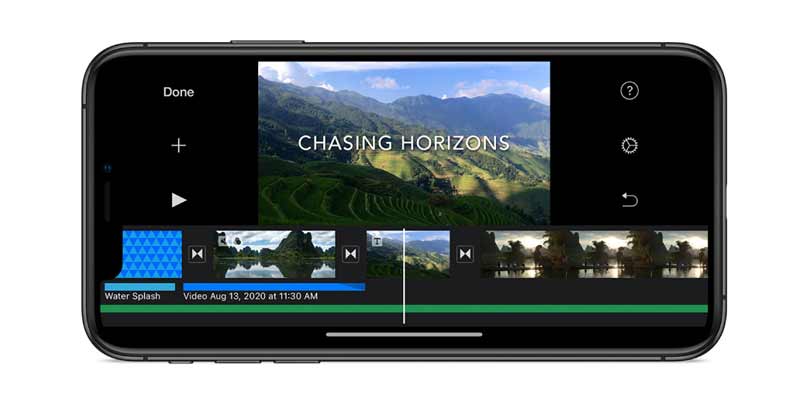 Part 3. Top 2 Fast & Slow Motion Video Apps for Android
If you are an Android user, you can pick a fast & slow motion video app you like from the following content.
1. Video Speed
Video Speed is a free video speed editing software, and you can download it from Google Play. Except for speeding up and slowing down video speed, you also can use it to add effects and background music to your video. Whereas the speeds this app offers are seldom.
2. Fast Motion
Fast Motion is another great app for you to make fast & slow motion videos on Android devices. It offers 50 speeds for you to select. Besides, the Fast Motion application offers trimming, effects, and music adding features. It is a pity that the edited video will be saved with the watermark.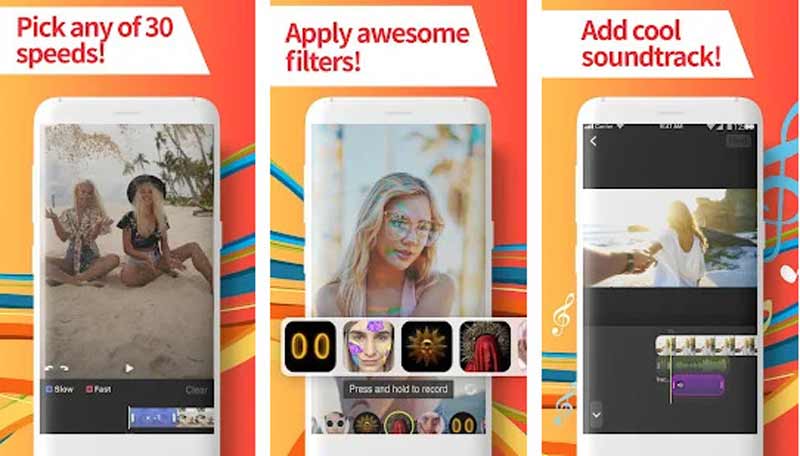 Part 4. FAQs about Fast & Slow Motion Video
How do I convert normal video to slow motion?
You can use slow motion video editors like Aiseesoft Video Converter Ultimate, Adobe After Effects, and so on to slow down your video.
What is fast motion in the film?
In a video, the action that figures or objects move faster than usual on screen is called fast motion.
How can I play slow-motion videos on Android?
Open a video and tap the video several times, then choose Playback Speed and pick out a speed you want your video to play.
Conclusion
There are 5 fast & slow motion video makers in this article. And in my opinion, Aiseesoft Video Converter Ultimate is the greatest, for you can use it to change any video with common-used formats. For example, you can speed up or slow down MP4 videos with this software. Other apps are worth trying too! If you have any other recommendations, please leave your comments under this post.

Leave your comment and join our discussion