How to Get Smooth Slow Motion in After Effects [2023 Update]
More and more people love recording videos with cameras while they are doing sports. Sometimes you may want to let your video speed become slower so that you can watch actions more carefully. Adobe After Effects is a professional application program that can enable users to add digital visual effects to their videos and compose videos. So, you can make a video in slow motion in After Effects. And this article will tell you three ways of slowing down videos with this software.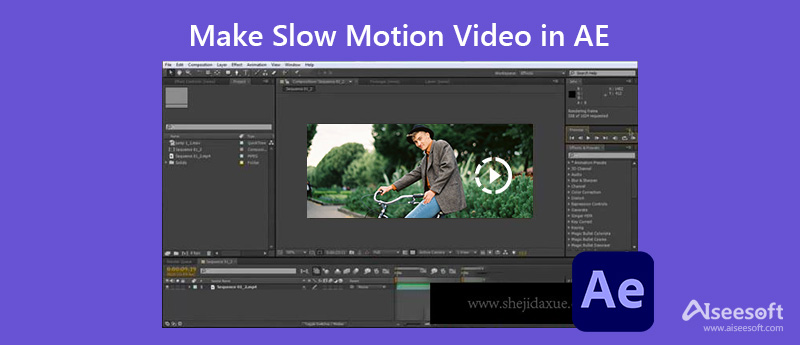 Part 1. Tutorial of Making Slow Motion in Ae (Solution One)
The first solution is using the Time Remapping function of After Effects. This effect enables you to slow down any part of your video or make a clip in slow motion in After Effects as you like. Here is the tutorial:
Step 1:
Launch Adobe After Effects 2021 on your computer and create a new composition to import your video.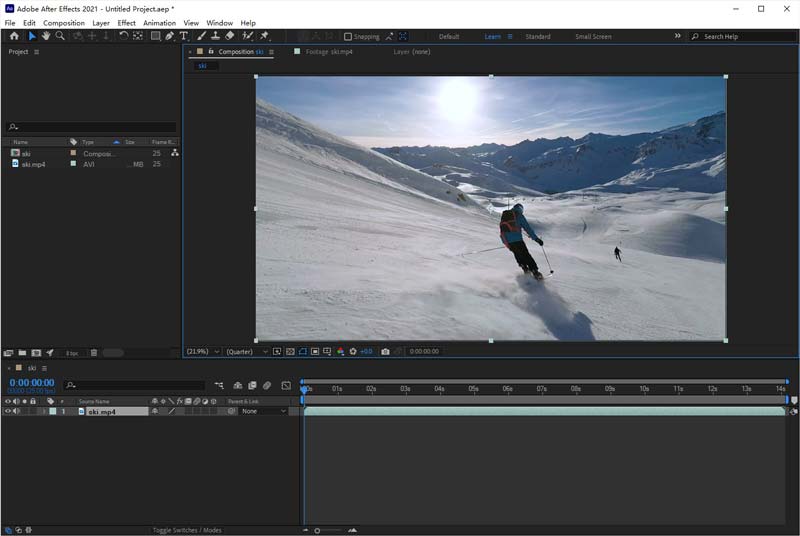 Step 2:
Right-click on your video, and there will be a list. Then you can choose the
Time
option and click
Enable Time Remapping
. Or you can tab
Ctrl + Alt + T
on your keyboard to enter the Time Remapping window.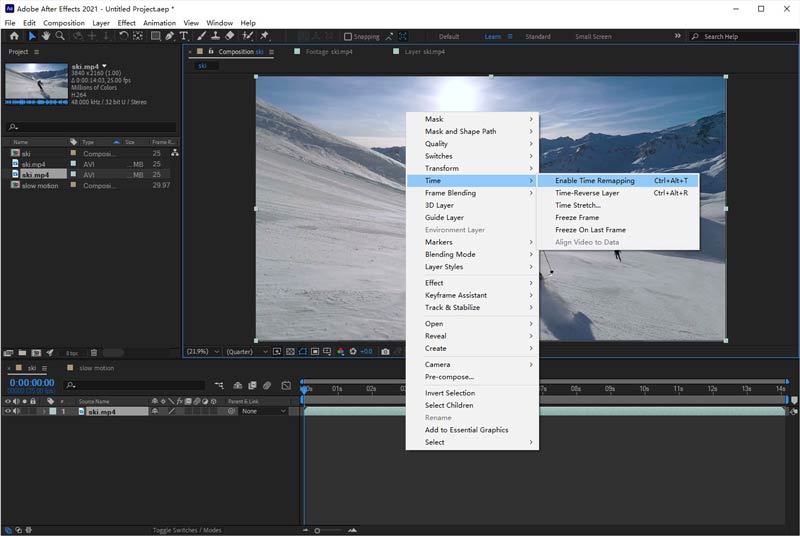 Step 3:
Move the little blue cursor circled by the red rectangle to make the keyframes further apart. Then the clip you choose will slow down.

Part 2. How to Make Videos in Slow Motion in Ae (Solution Two)
The second solution is about how to use the Time Stretch feature in After Effects. This function can add a slow-motion effect to your whole video in Ae.
Step 1:
Start Adobe After Effects 2021 and add your video. Then right-click on your video to select
Time
>
Time Stretch
.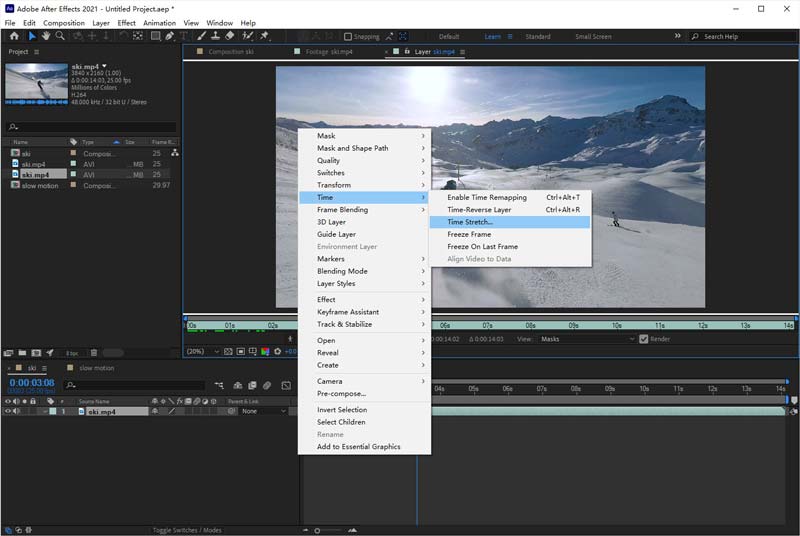 Step 2:
After clicking the
Time Stretch
option, the window of Time Stretch will pop up. Later you can create a slow-motion video by adjusting the
Stretch Factor
and
New Duration
. If you have a specific speed need for your video, like half-speed, you can change the Stretch Factor setting from
100
(the original speed) to
200
. If you are not sure about the speed of your video you want to change, you can lengthen the duration of your video.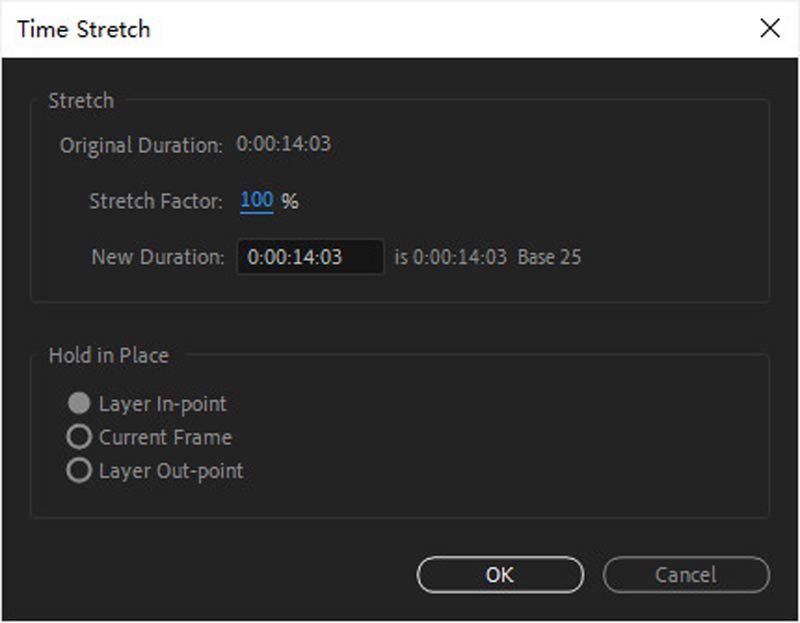 Part 3. Guide of Creating Slow-Motion Videos in Ae (Solution Three)
Using the Timewarp effect of After Effect is the third method to slow down your video speed. This effect will not change your video's duration.
Step 1:
Open Adobe After EffectS 2021 and import your video you are going to edit. Then right-click on the timeline bar at the lower right of the interface, select
Effect
>
Time
>
Timewarp
.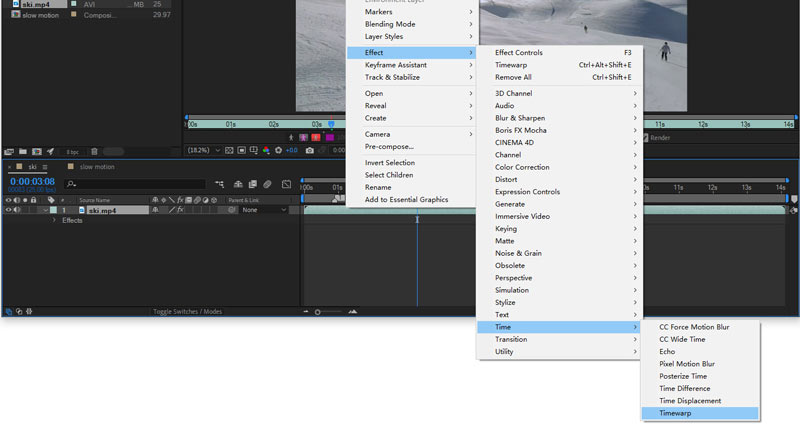 Step 2:
Reset the Timewarp in the Effect Controls window located at the left of the interface. Click the two pull-down menus to choose
Pixel Motion
and
Speed
. Later, you can change the speed of your video by modifying the number. Note that the smaller the number, the slower the video speed.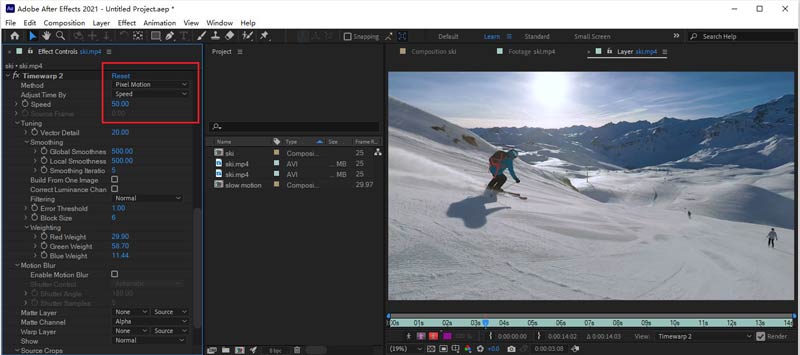 Part 4. Best Alternative to Adobe After Effects
We have discussed three solutions of adding slow motion to videos in After Effects above. But you have to admit that it is a little difficult for beginners. Thus, I recommend a substitute product called Aiseesoft Video Converter Ultimate for you to make videos in slow motion. It is convenient and easy to use. Besides, it offers other excellent functions like converting file formats, editing and trimming videos, and so on.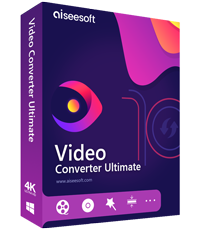 Downloads
Aiseesoft Video Converter Ultimate
Can slow down and speed up videos with different speed times like 0.25X, 0.5X, 2X, 4X, etc.
Support a mass of file formats such as MP4, AVI, FLV, MP3, GIF, and so on.
Offer cutting, cropping, rotating, flipping, and other editing features for videos.
Support adding 3D effects on videos.
How to slow down videos with Aiseesoft Video Converter Ultimate
Step 1:
Download and install Aiseesoft Video Converter Ultimate. Then launch it and go to the
Toolbox
window to click the
Video Speed Controller
button.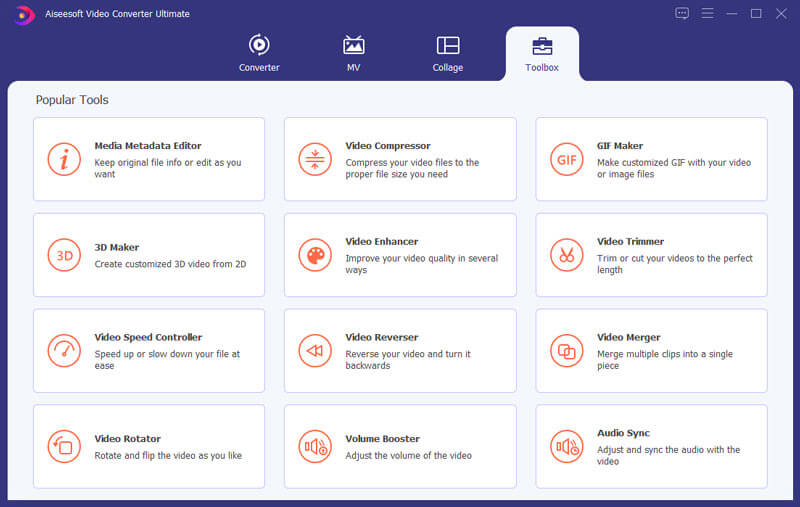 Step 2:
Import your video by clicking the central plus sign.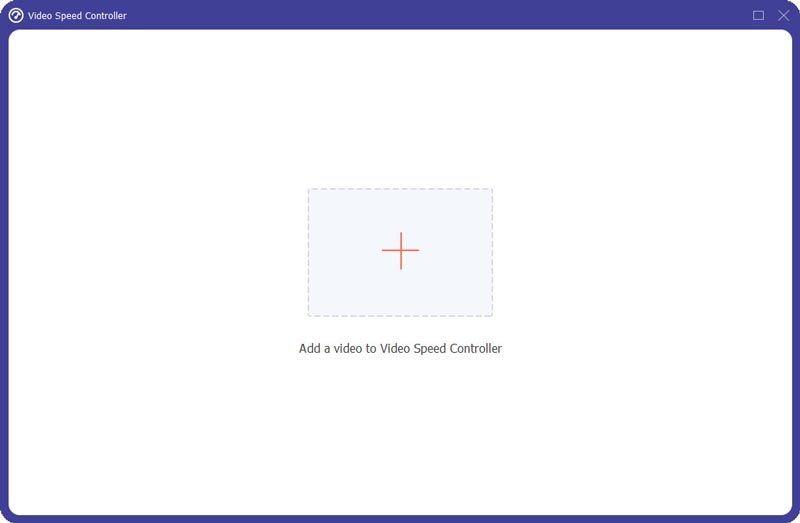 Step 3:
Select the speed you desire for your video by tabbing the button with a number. Later, you can get the video in slow motion by choosing the
Export
button.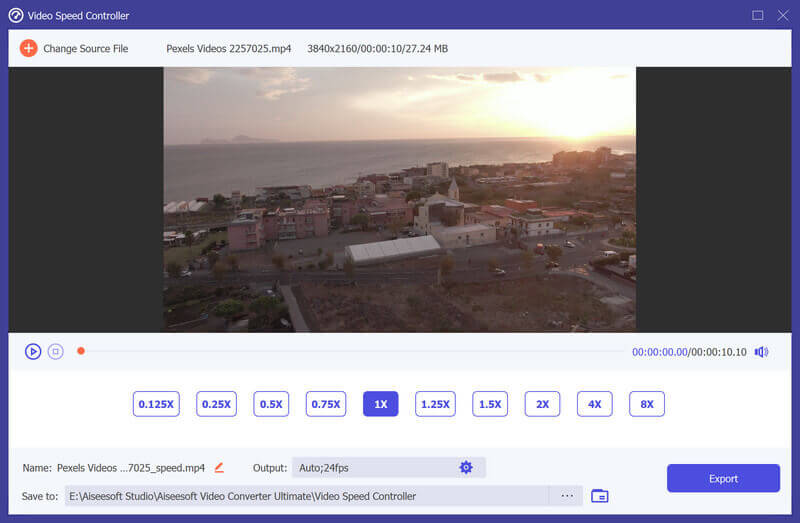 Part 5. FAQs about Adobe After Effects
Is Adobe After Effects free?
No. Although you can download Adobe After Effects with a 7-day free trial, it costs $20.99 per month for individuals if you need to use it for a long period.
Is After Effects on mobile?
No, it is only for desktops. And all Adobe products do not have the mobile version.
Is Premiere Pro or After Effects better?
These two programs have different majors: Premiere Pro is the best tool for editing videos like splitting screens, cropping, etc., but After Effects specifies making and editing video effects. So, it is hard to pick out which one is better.
Conclusion
This post has introduced three ways of slowing down videos in After Effects. Besides, we recommend an easier editor tool for you to trim and crop videos, and make slow-motion videos. We are hoping that this article can help you. If you have any other suggestions, you can leave your comments.

Leave your comment and join our discussion