How to Create Split Screen (Side by Side) Effect in iMovie
The split screen effect, also known as picture in picture or video overlaying, is the concept of showing two video streams simultaneously (traditionally side-by-side) in a given sequence. It is widely used as an effective trick to put two products or topics side by side on a video screen while the narration covers the subject, or divide screens in filmmaking. If you are interested in split screen effect, iMovie split screen feature could help you easily. In the following article, I'll show you how to create a split-screen effect in iMovie for Mac/iPad/iPhone.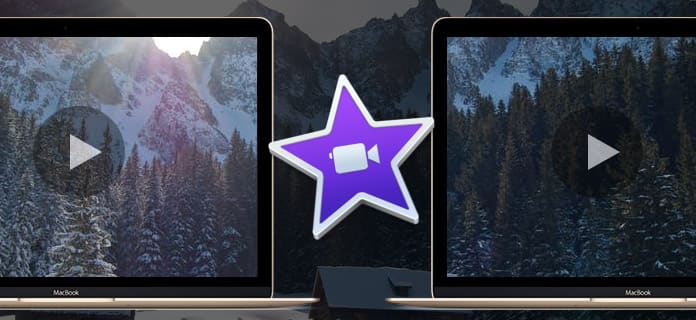 Part 1. How to split screen in iMovie on Mac?
You can follow the tutorials below to create an iMovie split screen effect on Mac.
Step 1 Open iMovie 10/11/12, Go up to "iMovie" > "Preferences" and make sure "Show advanced tools" is checked on.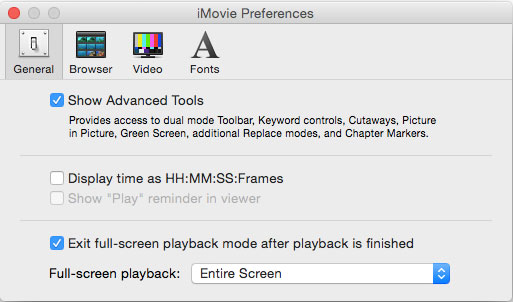 Step 2 Load the two clips into your iMovie project. Select a clip or range that you want to show at the same time as another clip, and drag it above a clip in the timeline.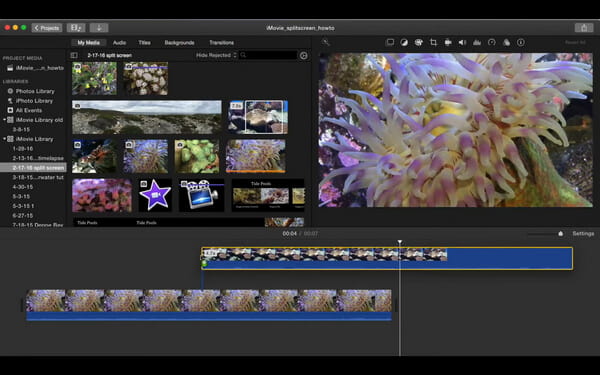 Step 3 When you see the green Add icon (+) on your cursor appear, simply release your mouse button. (If the video overlay controls aren't shown, you can click the Video Overlay Settings button directly.)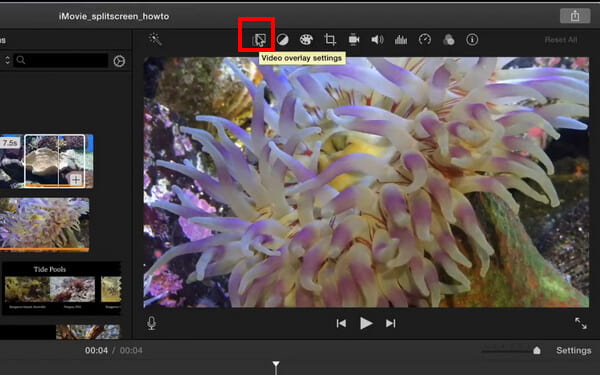 Step 4 Select Side-by-Side. Click the pop-up menu on the left and choose Split Screen. The split-screen controls appear above the viewer, and cropped versions of both clips appear in the viewer.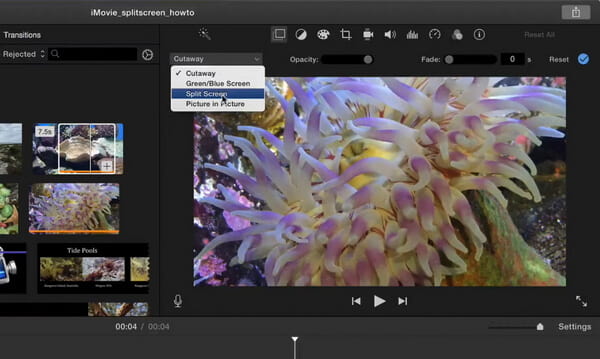 Step 5 By double-clicking on that clip you can also adjust split screen transitions in and out, change split screen positions and then you've got yourself a split screen effect that's all yours.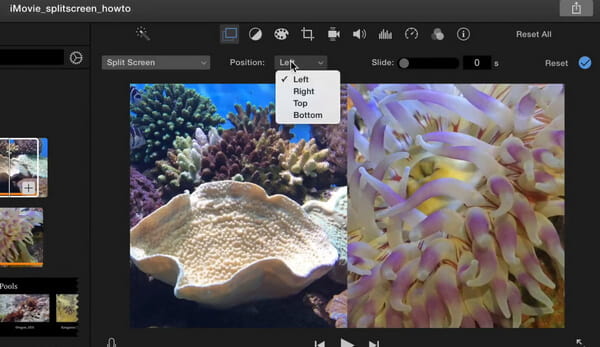 You can check the video tutorial down below:
Part 2. How to create split screen effect in iMovie for iPad/iPhone?
Step 1 Launch iMovie on your iPad/iPhone. Click the "Projects" tab on top, and then "Create Project" to load the video clip as the main video.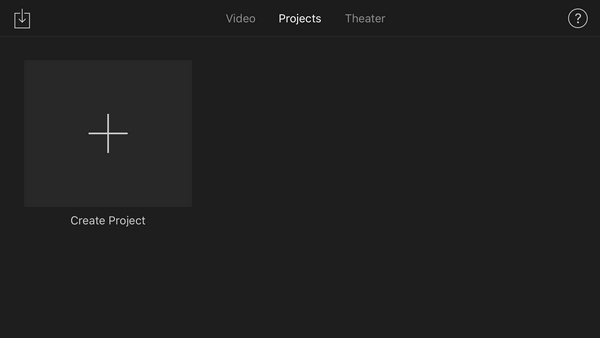 Step 2 Click the "plus" button on the left to choose another video clip as the split screen video. Select the video and you'll see several ways to insert the video. The last icon means to insert the video as "split screen".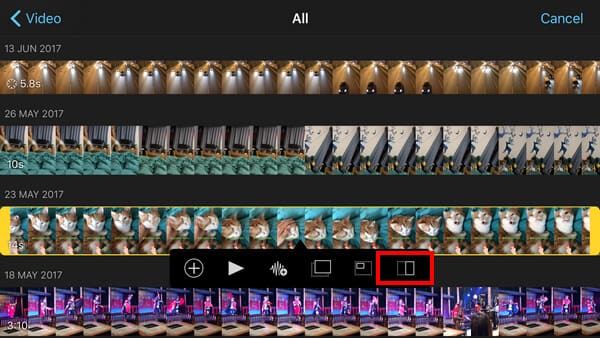 Step 3 Now that split screen is inserted in iMovie, you can zoom in/out the split screen picture or change split screen display as side-by-side, or up-and-down according to your needs.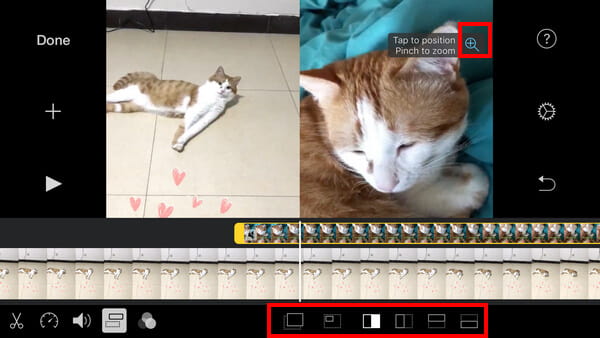 Step 4 Preview the iMovie split screen effect, once you are satisfied, click "Done" button to save and share you project!
Part 3. Best alternative video editor to iMovie split screen effect
Apart from iMovie, we would also like to recommend you professional video editing software that could also gives you options to do better split screen.
Aiseesoft Free Video Editor
For Mac
Aiseesoft Video Editor is the best free video editing software. It enables you to trim YouTube video effortlessly, along with multiple templates and effects to make a perfect intro video.
Make picture in picture effects and more popular effects with ease.
Multiple templates are provided for free.
Clip/join/split screen video or audio files.
In this article, we have mainly showed you how to split screen in iMovie on Mac/iPad/iPhone. Still have more questions about iMovie split screen? Feel free to leave your comments down below.