How to Enhance and Convert Video to 4K UHD Resolution
4K is hot now, whether you have 4K videos or not, you must have heard this word for many times. 4K has particularly come into people's life. No matter you are in a real shopping mall or online shopping mall, you will find that 4K TV, 4K phone has been here and there. So, what is 4K? Do you now clear about 4K?
4K is also called 4K resolution, it means higher resolution of your video or images. It is an advanced technology and the 4K video resolution has 3840×2160 pixels.
As 4K is so hot today, you must want to own some 4K videos for enjoying or sharing with your friends. Where to get 4K videos? Actually, people can get 4k movies for buying some 4K DVDs or downloading from some 4k video websites. However, 4K DVDs are expensive to afford. And even though there are some 4K donwloading websites for getting HD and 4K videos, it is not trustable to protect your personal information and PC security.

If you have some videos with 1080p resolution and want to upscale the video resolution to 4K, this is the right place to fidn the best way. After reading this article, you can both enhance and convert your video to 4K according to your needs. When you want to enhance the video, we recommend you to use the best 4K Video Enhancer. And when you want to convert video, you are able to do this with the popular Video Converter. In a word, in this Internet era, nothing is impossible. Here, we will introduce the detailed steps to convert your video to 4K resolution.
The first way: Convert video to 4K with 4K Converter
Step 1 Download this 4K video converter program on your computer and launch it with double clicks.
Step 2 Add your video to this program, you are able to preview the video before converting.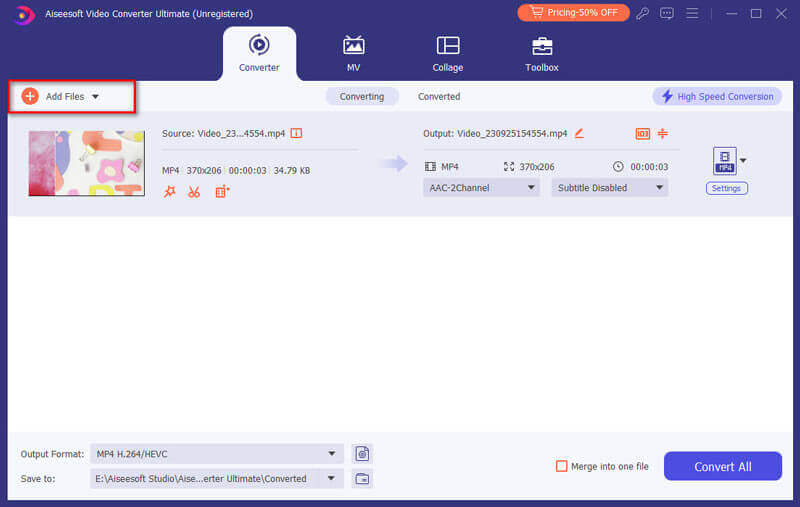 Step 3 Choose the output format as 4K.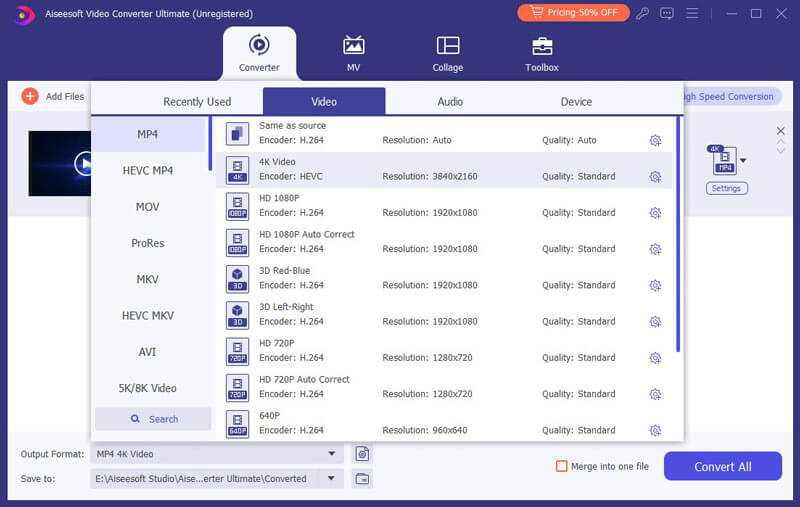 Step 4 One click to Convert All. You will get your video with a 4K effect.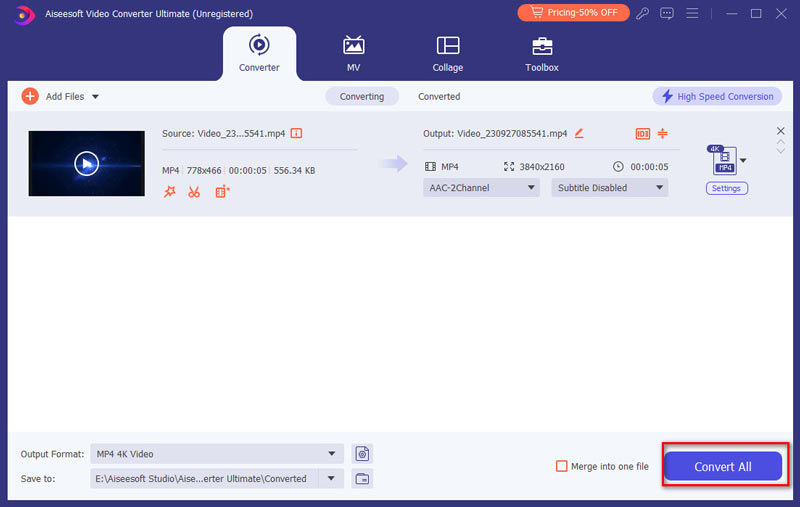 The second way: Enhance Video quality to 4K with 4K Video Enhancer
If you are not satisfied with 1080p video or even lower resolution videos anymore, you can try this Video Enhancer to achieve your requirements. Aiseesoft Video Enhancer aims to help you enhance your video quality, such as enhancing video quality from 1080p to 4K or converting common videos to HD 1080p and 720p.
Step 1 Launch this 1080p to 4K Converter
After downloading and installing, run this program on your computer.
Step 2 Upload your 1080p video
Click Add File to select your 1080p video which you want to convert to 4K. You can also convert those videos downloaded.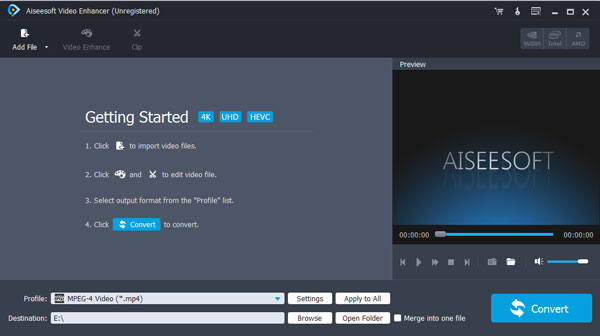 Step 3 Enhance video quality
Click Video Enhance to upscale video resolution with one click. At the same time, you are allowed to optimize video brightness, contrast, and remove video noise according to your needs. Click Apply and close this window.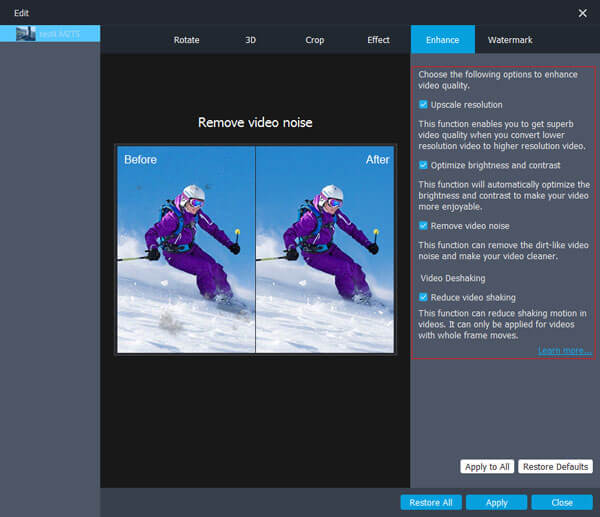 Step 4 Choose output format and convert
Select 4K as output format. You can easily find the profile, and choose the drop-down button, select 4K Video as output format. Then click convert and waiting for a few minutes.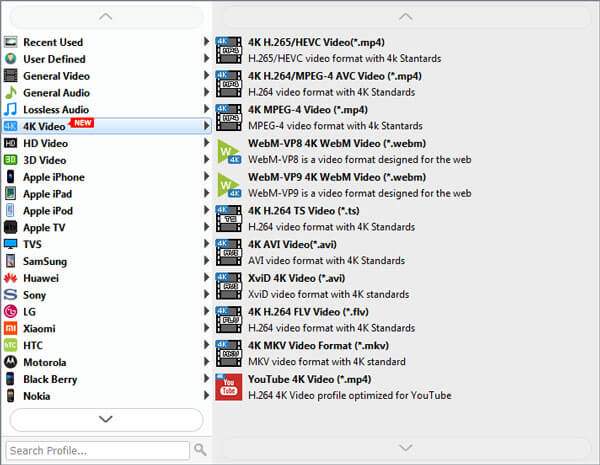 Generally speaking, it is not a smart way to convert low resolution video to 4K video, especially convert SD/HD to 4K. Because it is not the real 4K, and the image quality is not 4K quality. But it really works for enhancing video quality and convert common video to HD video with the help of Video Enhancer. In the contrast, we suggest that you can convert 4K video to 1080p so that you can play smoothly on more devices and Players. At the same time, video with lower resolution can save much space on your computer.