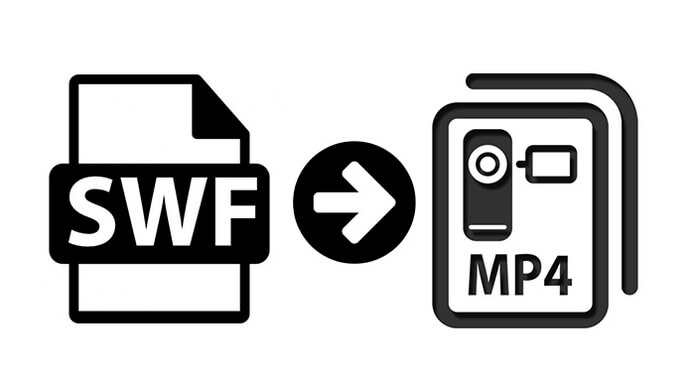 Question: Can we play SWF video file in all devices like desktop, iPhone, iPad and Android using html and JS/Jquery?

Answer: Before answering the question, we can have a brief introduction to SWF. SWF is a file extension for Shockwave Flash file created by Macromedia. It is designed for efficient delivery over the web.

For the portable devices, especially iPhone, iPad does not have Adobe Flash Player in order to playback the SWF file. The answer is definitely not. But you can simply convert SWF to MP4. A SWF to MP4 Converter can change SWF file to MP4. The default browser of iOS system supports MP4, 3GP and MOV, which means that you can convert SWF to MP4 in order to play the video file in all devices using html and JS/Jquery.

Question: How do I convert my teen coder Java course SWF videos to MP4? I've tried a lot of software but it doesn't work.

Answer: Aiseesoft SWF to MP4 Converter is a professional tool. For converting video, you should pay special attention to the output quality. Aiseesoft can convert SWF videos to MP4 with high quality image and sound, easily make adjustments to the output video using versatile video editing functions. Moreover the program does SWF to MP4 conversion in record time due to the super high conversion speed.

Compared to other online SWF video to MP4 Converter or SWF to MP4 freeware, Aiseesoft has a powerful edition feature. You can merge different courses file together or add watermark to the courses. You can also easily customize the file for using videos for more portable devices.

Question: How to convert SWF to MP4 with Aiseesoft MP4 Video Converter?

Answer: Similar to SWF file, you can convert FLV or other format to MP4 with Aiseesoft MP4 Video Converter. It is a professional tool for MP4 converter tool. You can find the program easy to use.
1Launch the free SWF to MP4 converter
Download Aiseesoft MP4 Video Converter from the related page. Install the program for converting SWF to MP4. Launch the program.
2 Load the SWF file to the program
Click the "Add File" button to add SWF file to the program. You can add several SWF files for MP4 or other file for MP4. You can also drag and drop the file to the program.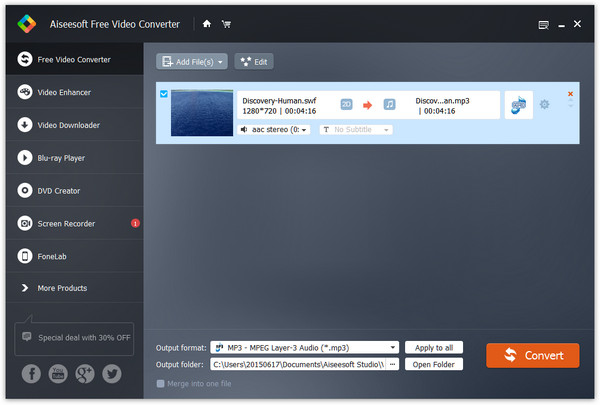 3Specify the output profile as MP4
Select the output format from the drop-down list of "Profile", the auto-setting tag for device type can help you find related device easily. When you convert SWF to MP4, you can also select the MP4 compatible device accordingly.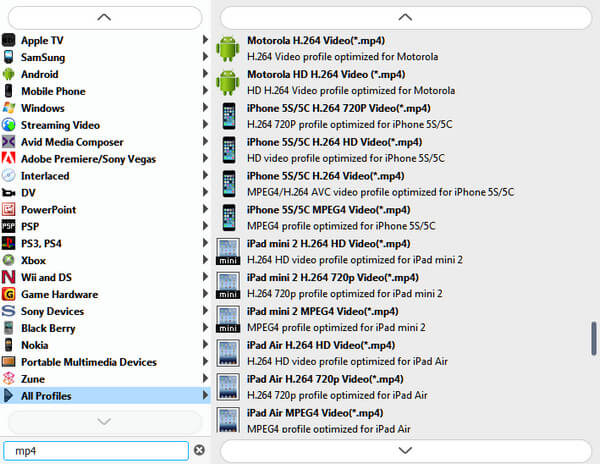 Click the "Settings" button to adjust the audio settings and video settings before converting SWF file to MP4.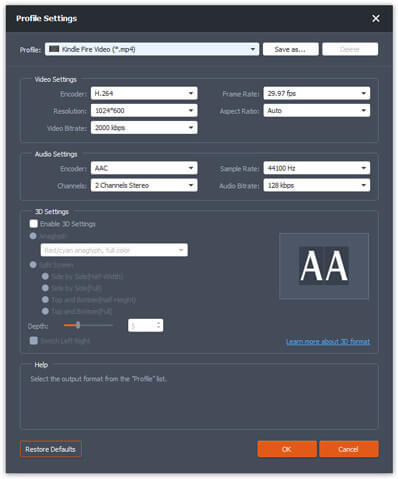 5Click the "Convert" button to change SWF file to MP4
Select the destination folder to save the file. Please make sure everything is okay before you click the "Convert" button and enjoy the MP4 file on different portable devices.
if you have files of MOV, then you could also convert MOV to SWF.