Ultimate Solutions About How to Clear Autofill
Have you ever met the situation that your account and password was logged in a strange device? If your answer is Yes, there are chances that your account was leaked, which can be dangerous as well as the possibility of fraud. In order to avoid such a frustrated situation, what you need to do is to clear autofill in each browser.
You may be at a loss about what autofill is and how to clear your autofill on your iPhone or Mac correctly. Do not worry. In this tutorial, we are going to give a detailed introduction about autofill clearing. Follow the steps below to learn the detailed information.

Clear Autofill
Part 1: What is Autofill
Before you start clearing autofill in your iOS device, you need to figure out what Autofill is. Autofill is online form filler that works automatically when you are asked to fill forms in various apps and web browsers.
By helping you fill out the detailed automatically in the form, the Autofill is aimed at saving your time to type in forms online one letter one time. Whatever, Autofill should be one of the most useful attributes in iOS system.
But, when you are getting used of the convenience that Autofill brings to you, a potential problem behind this attribute is that multiple individuals can use the same device and log in the same web page, thus expose the personal details about other users, and even lead to a more serious problem of fraud. That is exactly the reason why you have to clear the autofill so that your private information can be well protected from fraud.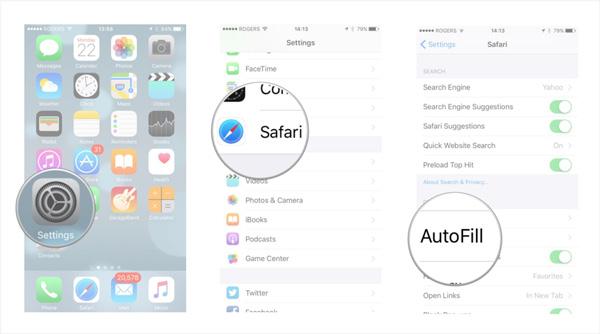 Part 2: How to clear AutoFill on iPhone
Though clearing the AutoFill in time is of great importance, you can never delete the sensitive data from your iPhone casually, because there are some data recovery tools can retrieve these casually deleted data.
In order to permanently clear AutoFill data with zero chance of recovery, a reliable and professional iOS files management program plays a key role. FoneEraser is rated as one of the most useful and professional utility to help you erase all content and settings, including photos, videos, password, videos, text messages, call history and AutoFill data permanently and thoroughly from iPhone, iPad and iPod Touch.
Follow the detailed steps to clear AutoFill data on your iPhone with one click:
Step 1 Download and install the program
Download FoneEraser in your computer, and install it according to the instructions. You can find this app in its official website.
Step 2 Connect iOS device to computer
After launching the program, connect your iOS device into the computer via a data cable. Once connected iPhone to computer, this app will detect your iPhone or iPad automatically to scan files.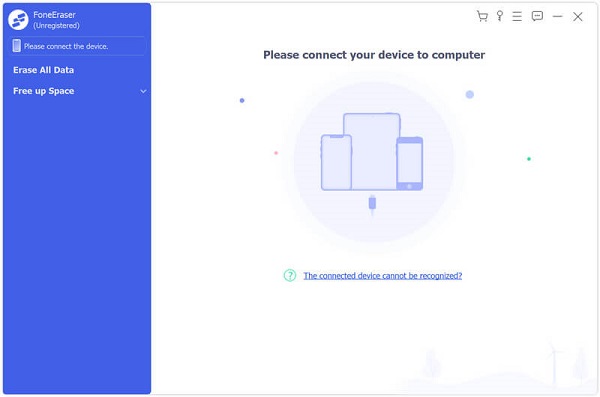 Step 3 Choose erasing level
Next you can choose the different mode that you are going to apply to clear Autofill on your iPhone, from low, medium to high levels. You can choose "Low" level if you only need to erase the iPhone once.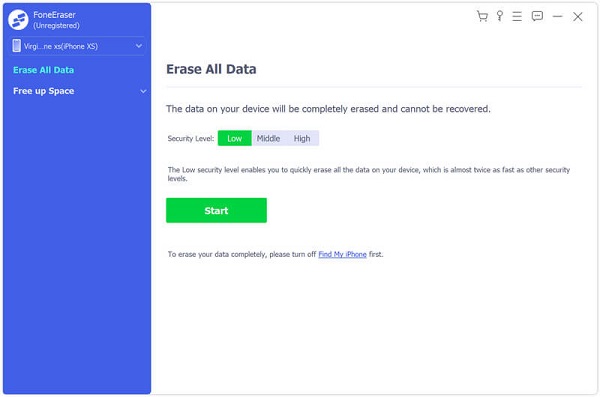 Step 4 Start clearing process
When everything is OK, just hit on the "Start" button to clear Autofill on your iPhone. Once the cleanup is done, you will find the running speed of chrome app as well as Safari has improved much faster.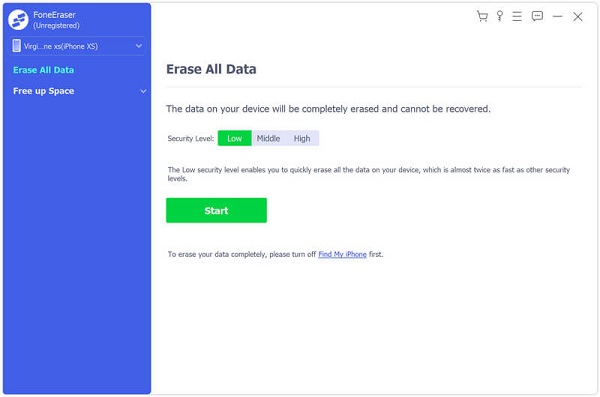 Part 3: How to Clear Autofill on Mac OS X
If you need to clear Autofill on your Mac OS X, you can use CleanMyMac 3 to help you. CleaMyMac is a reliable and simple to use program to help you clean up all junk files, unnecessary data, caches, and Autofill on any browsers.
Here are the detailed steps to clear Autofills from the browser Location Bar, Search Bar and other form flied drop-down lists:
Step 1 Install CleanMyMac 3
Download and install CleanMyMac 3 on your Mac. You can find this software in macpaw.com. After installation, double click on CleanMyMac 3 icon to launch it.
Step 2 Select Privacy option
On the home screen of CleanMyMac 3, move the mouse to the left column, and tap on the Privacy option to clear Autofill in browsers.
Step 3 A list of applications appears
Next you will see a list of applications in the medium menu, all of which have too much cache and cookies to be cleared.
Step 4 Clear Autofill Value
Tap on a certain browser, Safari or Chrome for example, and tick "Autofill Values" option. In the bottom line, simply click on "Remove" button to clear Autofill in your Mac. It is done!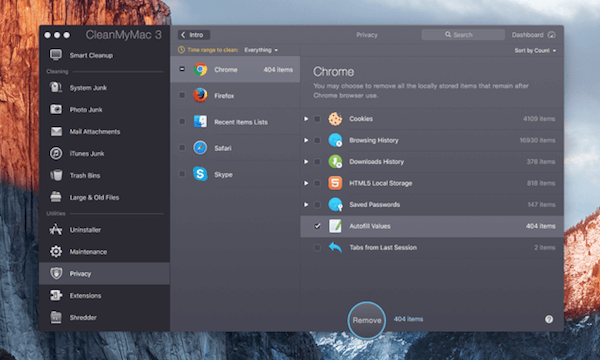 Part 4: Other features of AutoFill
The Autofill of Safari app comes with features in filling in the common areas with your personal info when you are required to fill in these fields with address, names and etc. in addition, Safari Autofill features will keep track of your accounts, passwords, and even credit card info.
Advantage of Autofill:
Autofill feature is always popular among these who do not want to type one letter at a time. With Aurofill, you do not have too type every detail of the form on the browser. And Autofill supports all kinds of forms, including Names, Addressed, Phone Numbers and so on.
To sum up, Autofill makes filling form much more convenient and easier in browsers.
Disadvantage of Antofill:
If you often lent your iPhone or Mac to others, or you are quite careless with your device and privacy, you need to pay attention to the possibility of fraud. Since others can use your device and log in the same web page you visited, which means that your personal details could be exposed, including your password and credit card info. So you need to clear the Autofill data in time.
Conclusion:
Follow steps mentioned above, you must have learnt the correct ways to clear Autofill on your iPhone or Mac. What's more, you can also use iPhone Eraser to remove unnecessary cache from your long-time used iPhone/iPad/iPod touch. Believe me, have a try and iPhone Eraser will never disappoint you. If you have more thoughts about how to clear Autofill, you can share them in the comments. And do not forget to share this passage to your friends if it helps you to some extents!