Part 1. How to Delete iTunes Library on Windows/Mac
Of course, you can access and delete specific music or playlists in iTunes on Windows or Mac. However, it is a waste of time if you have a lot of songs in your library and you want to delete all of them. Fortunately, you can delete the whole iTunes Library following the steps below.
How to Delete iTunes Library on PC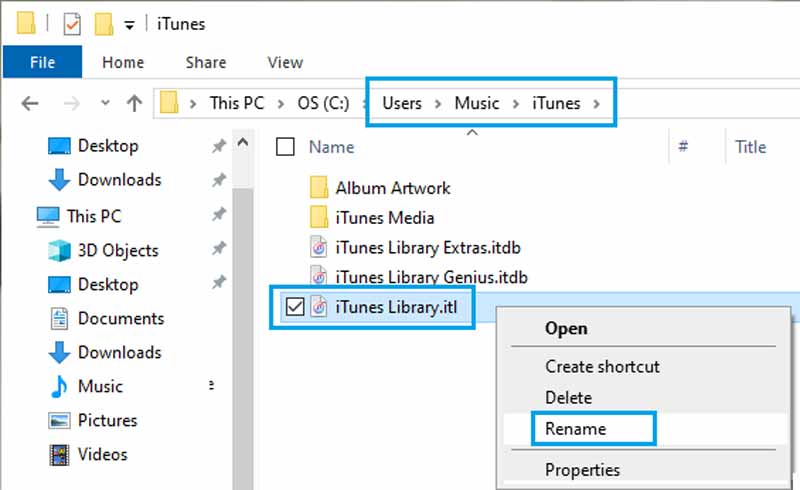 Step 1:
Open a File Explorer window, and visit the iTunes Library folder. By default, the directory is
C:\Users\Music\iTunes
. You can also get it on the Preferences dialog in iTunes.
Step 2:
Find the file with the name
iTunes Library.itl
, and rename it to iTunes Library.old. Plus, rename
iTunes Music Library.xml
as
iTunes Music Library.old
.
Step 3:
Now, restart your iTunes on PC and it will create the new iTunes Library.itl and iTunes Music Library.xml. At the same time, all content in your iTunes Library will be deleted.
How to Delete iTunes Library on Mac
Step 1:
Run your Finder app from the dock if you want to delete iTunes Library.
Step 2:
Head to the
Go
menu, and choose
Home
. Now, navigate to the
Music folder
, and choose
iTunes
.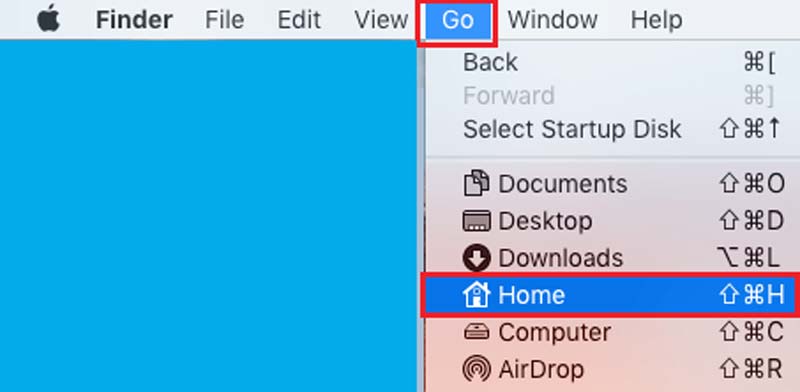 Step 3:
Find the
iTunes Library.itl
file, right-click on it, and rename it to
iTunes Library.old. Similar
, rename the
iTunes Music Library.xml as iTunes Music Library.old
.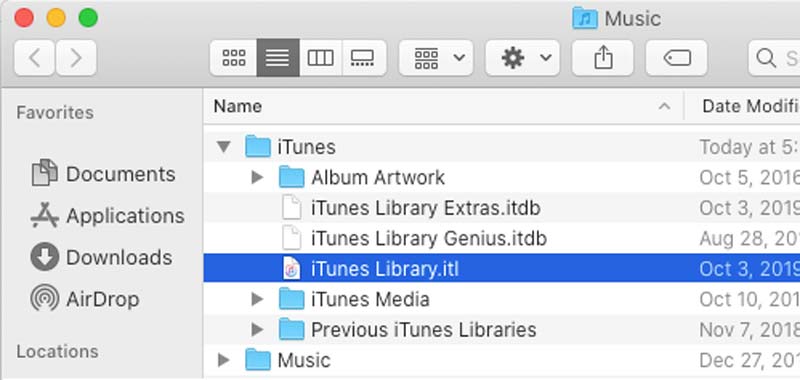 Step 4:
Restart your iTunes, and the whole Library will be deleted.
Part 2. Easiest Way to Delete iTunes Library on iPhone
iTunes Library does not only work on a computer but also can be deleted on your iPhone. Aiseesoft iPhone Cleaner is just the tool that can help you to delete duplicate or unwanted songs or the whole iTunes Library on iPhone.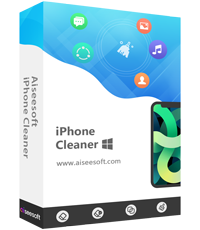 143,600 Downloads
How to Delete iTunes Library from iPhone
Fire up the best iPhone cleaner software after you install it on your PC. It is compatible with Windows 10/8/7. There is another version for Mac users. Next, connect your iPhone to the same computer with a Lightning cable. A few minutes, the software will detect your handset. Choose the Free up Space tab from the left-hand column, and click the Quick Scan button. The software will scan your iTunes Library on your iPhone immediately.
Tip: For iOS 13 and later, enter your passcode to build up the connection. Moreover, you need to trust the computer when connecting iPhone.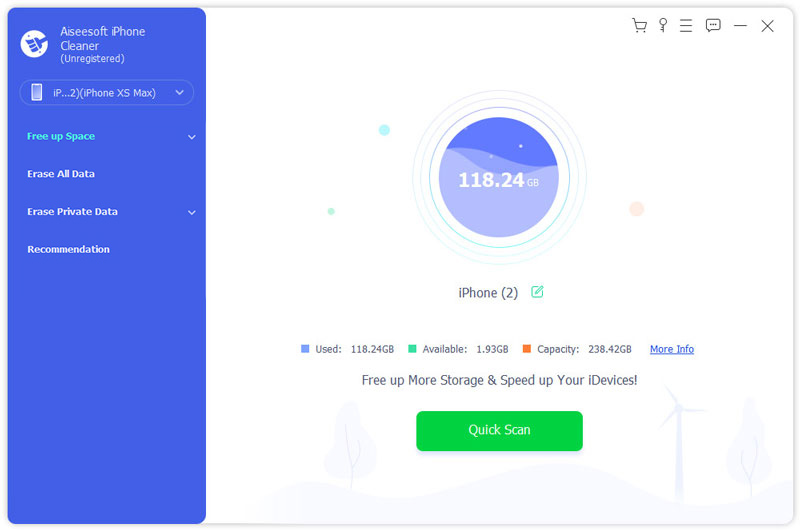 Click and expand the Free up Space tab, and choose Delete Large Files. To display all songs in iTunes Library, pull down the File Type list and select an audio format. Tick the checkbox next to the songs that you want to delete from iTunes Library, and click the Erase button at the bottom right corner. Wait for the process to finish and disconnect your iPhone. The next time when you sync your iPhone to iTunes Library, the changes will overwrite the old files automatically.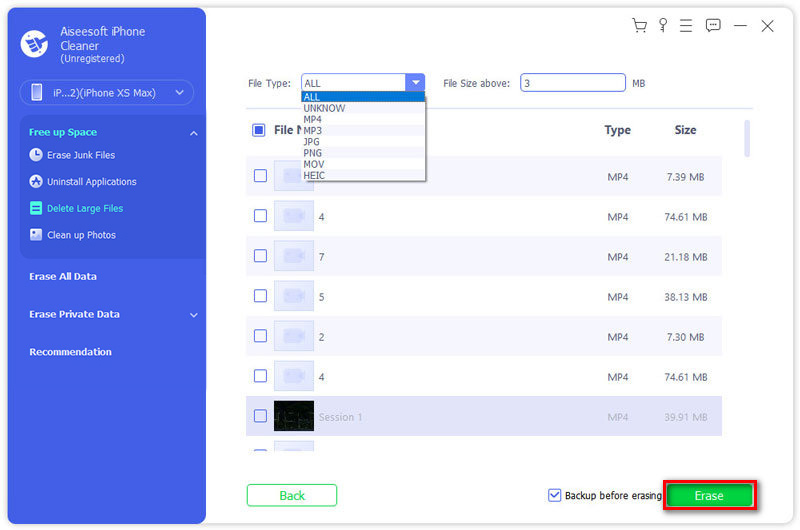 Part 3. FAQs about Deleting iTunes Library
What happens if I delete my iTunes Library?
As long as you delete iTunes Library on your hard drive, the songs, playlists, and other items will be cleaned up. Moreover, when you connect your iPhone to the computer, the changes will be synced to your handset too.
Will I lose my backup if I uninstall iTunes?
Just like uninstalling Word or Excel doesn't delete any Word or Excel documents. No iTunes content is stored by the iTunes app itself. iTunes accesses data that is stored elsewhere and completely separate from the app.
Why I cannot delete iTunes from my Mac?
If the built-in uninstall feature is not available, you can delete iTunes using a third-party app. Or you can update your iTunes and fix bugs before deleting iTunes.
Conclusion
This guide has told you how to delete iTunes Library in various situations. Although iTunes can find duplicate songs and allow you to delete them, it is not straightforward to remove the whole library. That is why we explain it in detail. Plus, Aiseesoft iPhone Cleaner can help you delete songs from your iPhone easily. More questions? Please feel free to leave a message below this post.

Leave your comment and join our discussion