How to Deactivate and Permanently Delete Viber Account from iPhone
Today, more and more apps and services are available to keep us connected to each other. Some of them increasingly become popular, while others failed to keep users. Viber, for example, is a VoIP service providing a method to communicate with customers or colleagues by call, message and video for free. However, many users gave up it now. This guide shows you how to delete Viber account on iPhone easily.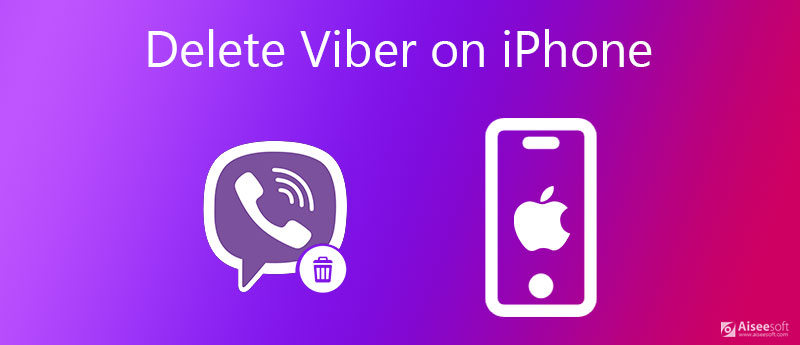 Part 1: How to Deactivate Viber Account
Viber is a cross-platform service. What happens after you delete Viber account on iPhone?
All your details will be cleared on iPhone, like call, message, group, stickers and more.
Your Viber contacts will no longer appear as a user.
The accounts linked to the Viber account will be unlinked.
The Viber account will be deactivated on all other devices.
Once you delete your Viber account on iPhone, all your data will be gone permanently and cannot restore. If you understand it clearly and insist on deletion, follow the steps below.
Step 1:
Open the Viber app on your home screen and sign in the account you want to delete.
Step 2:
Tap
More
menu from the bottom, and choose
Settings
to open the Viber Settings screen.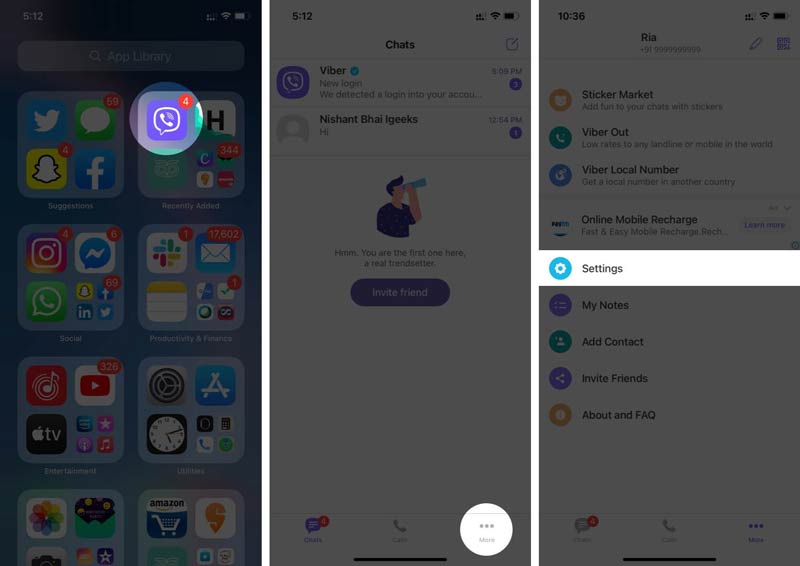 Step 3:
Tap
Account
and then press the
Deactivate Account
button. When prompted, read the warning carefully. Then tap
Deactivate
again.
Tip
: In old versions of Viber, tap
Privacy
on the Viber Settings screen and deactivate account.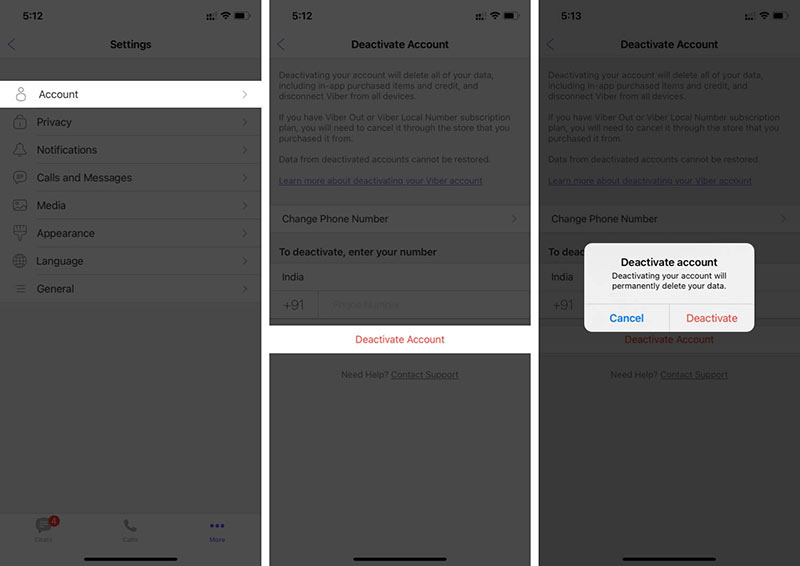 Step 4:
When it is done, your Viber account will be deleted on iPhone.
Note: Uninstalling the Viber app from iPhone won't delete your account. You can also delete Viber account on desktop and then it will be removed on iPhone as well.
Part 2: Best Way to Delete Viber Account on iPhone
Although you won't use Viber anymore, it saves a lot of important call history and messages. It is important to delete them along with Viber account on iPhone in order to protect your privacy. Aiseesoft iPhone Cleaner is just the tool you need.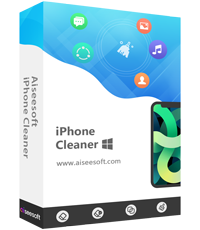 Downloads
Briefly speaking, it is the easiest way to delete Viber account on iPhone. Furthermore, it enables you to delete WhatsApp account, Twitter account, or any other accounts on your iPhone. Below are the detailed steps to remove Viber account from your iPhone.
How to Delete Viber Account on iPhone with a Computer
Step 1: Connect iPhone and PC
Launch the best Viber account delete tool for iPhone after you install it on your computer. Then connect your iOS device to the same computer with a Lightning cable. To protect your device, you'd better use the cable came with your iPhone.
Tip
: On iOS 13 and later, you need to enter your passcode to permit the connection.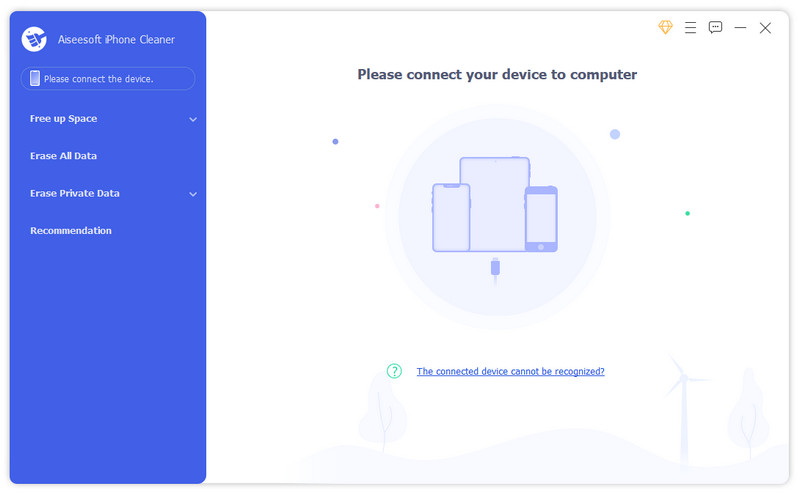 Step 2: Delete Viber account
Go to the
Free up Space
tab from the left side, and click the
Quick Scan
button to extract all data and apps on your device. Then you can preview all apps on your iPhone and check how much space each of them uses. There are two ways to delete Viber account on iPhone:
Go to the
Uninstall Applications
subtab under
Free up Space
, scroll down to find the Viber app, and click
Uninstall
. That will delete Viber call history while keep other data on your device.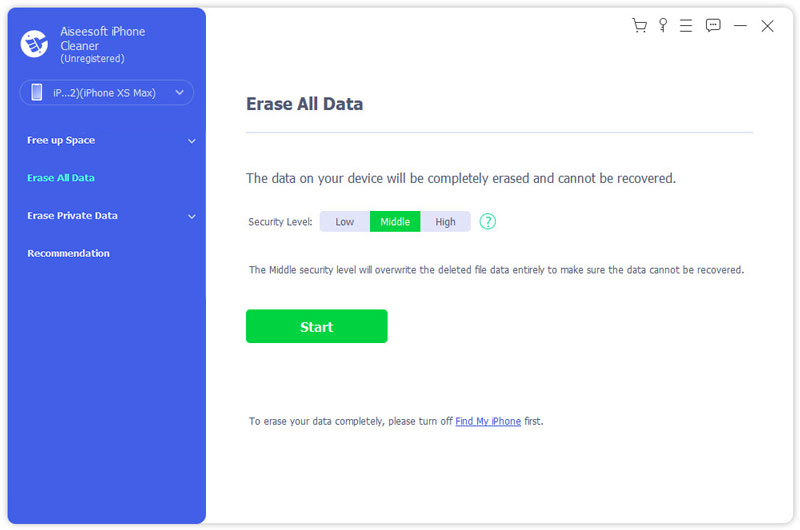 If you prepare to give the iPhone to others, go to the Erase All Data tab from the left side. Then select a Security Level and click the Start button. If prompted, enter 0000 and click Erase button to begin deleting Viber call history and other data.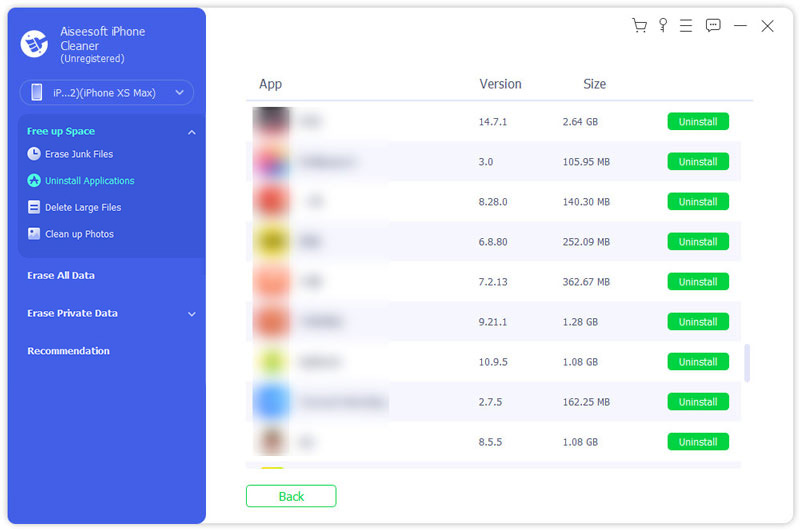 Part 3: FAQs about Deleting Viber Account
Can someone use my Viber account?
Anyone gets your smartphone and scan the code can easily get access to your exchange, images, video, message and privacy on Viber. He or she even do not need to know your Viber account.
What happens if I clear data on Viber?
According to Viber, it will keep a record of your data although you have deleted them on your device if you are older than 16 years of age.
Can Viber be hacked remotely?
Yes, Viber can be hacked remotely without physical access to the target device using some services. Therefore, you'd better delete your account along with messages permanently to protect your privacy.
Conclusion
This guide has shared two ways to delete Viber account along with call history and other data on iPhone. It is a good idea to protect your privacy if you decide to give up the service or upgrade your smartphone. Aiseesoft iPhone Cleaner is a powerful solution to erase Viber from your iOS device permanently. And it can also help you clear system data, delete corrupted files, and more. If you encounter other problems, please feel free to leave a message below this post and we will reply on it.

Leave your comment and join our discussion