Are you facing the situation that your Mac is infected by the Search Baron and always be redirected to an unwanted web page? You may wonder what you did to get this Search Baron virus on Mac and how to get rid of it.
This post will explain what Search Baron is and show you how to remove Search Baron from Mac. If your search queries of web browser like Safari, Google Chrome, or Firefox are redirected through Search Baron, you should use the method to permanently get rid of it.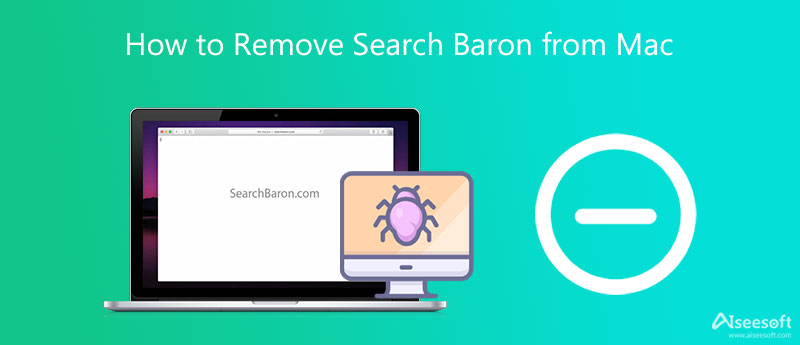 Part 1. What Is Search Baron on Mac
Search Baron is one kind of browser hijacker that is created to change your web browser settings without any permission. While browsing on Safari, Chrome, or Firefox on your Mac, it will redirect you to its own sites or some certain advertisement-related web pages.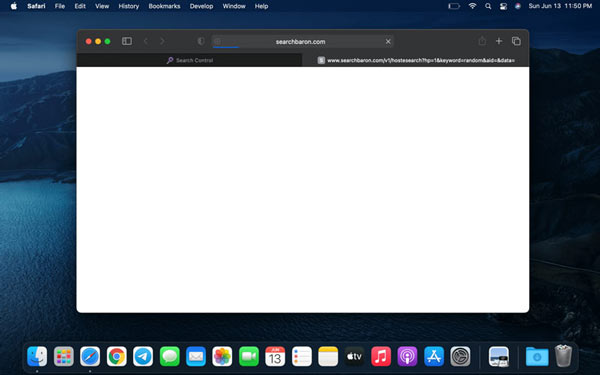 Search Baron will secretly install many toolbars on your browser, initiate popups, display advertisements, change the default web browser, set itself as the start page, redirect your internet searches to its own web pages, and more.
Some common symptoms after Search Baron are installed on Mac
If you mistakenly install the Search Baron extension or program on your Mac, you may see the default browser search engine is changed to a searchbaron site. You will be forced to use the Search Baron as your search engine.
When you search for something on the internet, these search queries are redirected through Search Baron. Moreover, you may notice that, there is a Search Baron browser extension or program that has been added to your Mac.
Part 2. How to Remove Search Baron from Mac Safari, Chrome, and Firefox
If your Mac web browser gets infected by Search Baron, you can take the following guide to remove it from your Mac.
Remove Search Baron browser hijacker from Mac manually
Step 1.
Open
Finder
on your Mac, choose
Go
menu, and then go to the
Utilities
.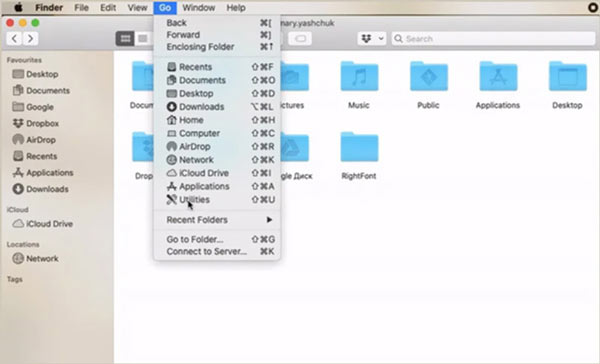 Step 2.
Enter the
Activity Monitor
and find any processes related to Search Baron. You need to close all these processes. Here you can use the
Force Quit
button in the toolbar to quickly shut down them.
Step 3.
Click
Applications
on the left panel and locate the apps associated with Search Baron. When you find them, you need to drag them to
Trash
and then empty Trash.
Step 4.
Choose the Go menu and then Go to Folder. When you enter the
Go to Folder
window, you can enter
/Library/LaunchAgents
to look for the items with search baron in their name. If you find any, you should drag them to the Trash.

Step 5.
Return to the Mac main screen, click on the
Apple
menu and choose the
System Preferences
option from the dropdown. During this step, you need to check your login items. Go to
Users & Groups
and then click on the
Login Items
tab. You can simply click on - button to remove items that shouldn't be there.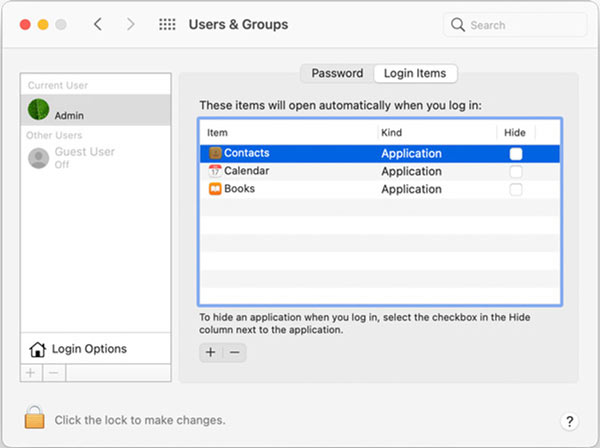 After all these operations, you should restore your web browser and return it to the default browser settings.
Professional way to Remove Search Baron from Mac
If you want to easily get rid of the Search Baron browser hijacker, you can turn to the professional Mac Cleaner. It can thoroughly remove Search Baron and other viruses from Mac.