5 Possible Reasons and Solutions to Fix Safari Running Slow on Mac
In the past couple of months, I've found Safari incredibly slow, either not loading or hanging on pages, etc. And it is getting worse…
It is quite annoying that Safari runs slowly on Mac. Sometimes you just cannot scroll without lagging. It even takes several minutes to load a webpage in Safari. If you do not want to change a new browser, like Chrome, Firefox or more, you can speed up Safari on Mac with the following solutions.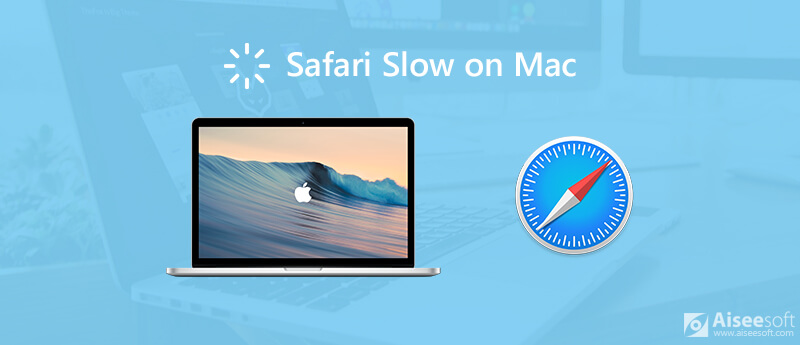 Part 1: Why Is Safari So Slow on Mac, Here're 5 Most Possible Reasons
You can see many complaints about "Why is Safari running so slow on my Mac?" in the forums. After collecting numerous reports, this article shows 5 common reasons account for Safari slow on Mac in 2021.
1. Too Much Safari Cache and Browsing History
Every time you open a website, Safari will store all images and HTML files as caches automatically. Next time you open the same page, you can get the fast loading speed. However, the overworked cache and history will slow down Safari on Mac.
2. Buggy Safari Extensions
You can get convenient extras by installing extensions in Safari. Sadly, too much third-party add-ons will impact Safari performance. Things will be worse if you do not update Safari extensions for a long time. Thus, you can disable or uninstall Safari extensions to fix Safari slow on Mac.
3. Corrupted Safari Preferences File
Almost all Safari data and information are saved as a preferences file. Thus, if the Safari preferences file is corrupted, Safari will work slow or crash frequently.
4. Outdated Safari, Flash or Java
If you haven't updated software or plugins for a long time, the Safari running speed will be slowed down. You can check available updates regularly to speed up Mac.
5. Autofill All Passwords and Numbers
Many people enable the autofill feature to save user name and password in Safari automatically. When it stores too much data, Safari is slow to load pages on Mac.
Part 2: 5 Useful Ways to Fix Safari Slow on Mac
Then how to fix Safari running slow on Mac? You can get related solutions to speed up Safari on Mac according to the above explanations.
1. Clear Safari History and Cache
Step 1. Choose "Clear History" from the "History" list on the top.
Step 2. Set the time span from "the last hour", "today", "today and yesterday" and "all history".
Step 3. Click "Clear History" to remove Safari history.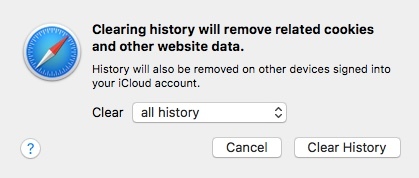 Step 1. Choose "Preferences" from the "Safari" drop-down menu.
Step 2. Go to the "Advanced" section.
Step 3. Click "Show Develop menu in menu bar".
Step 4. Select "Empty Cache" from the "Develop" list to clear cache in Safari.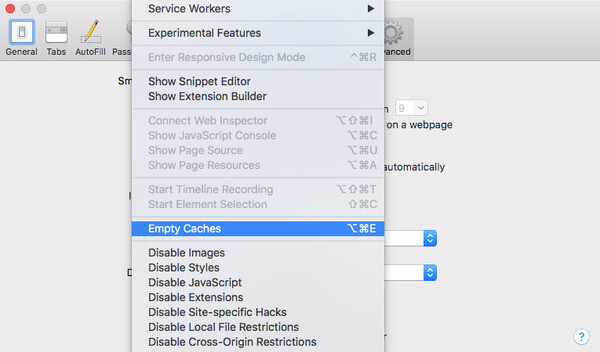 2. Uninstall Safari Extensions
Step 1. Unfold the "Safari" list. Then choose "Preferences".
Step 2. Click "Extensions" to see all your Safari extensions.
Step 3. Click "Uninstall" to uninstall an extension from your Mac computer.
3. Delete Safari Preferences File
Step 1. Exit Safari and then run Finder on Mac.
Step 2. Press "Shift", "Command" and "G" to access the "Go to the folder" dialog.
Step 3. Type ~/Library/Preferences/ and press "Enter" on the keyboard.
Step 4. Find and delete a file named com.apple.Safari.plist. Restart and check if Safari slow on Mac or not.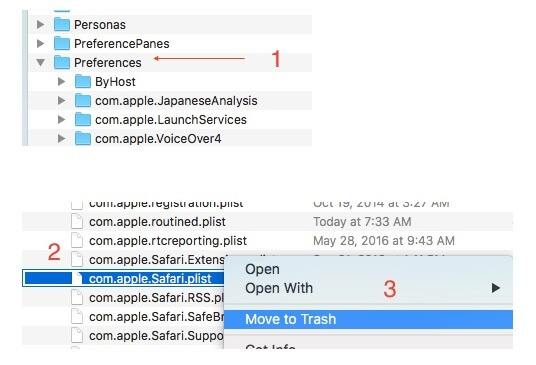 Don't miss: How to solve Finder not responding on Mac.
4. Update Mac and Safari to the Latest Version
Step 1. Visit the App Store on Mac.
Step 2. Click "Updates" to check all available updates.
Step 3. Click "Update" next to the program you want to update.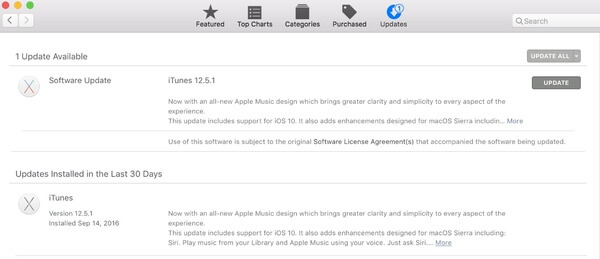 5. Disable Safari Autofill
Step 1. In the "Safari" drop-down menu, select "Preferences".
Step 2. Click "AutoFill" on the top.
Step 3. Disable any function to speed up slow Safari on Mac based on your need.

Part 3: Ultimate Way to Speed Up Slow Safari on Mac
Why not run Aiseesoft Mac Cleaner to fix Safari running very slow on Mac in one stop? The program can help you clean up safari data, remove junk files, delete duplicated files and monitor Mac performance in clicks. You can clean Mac up and free up storage space effortlessly. Your Mac will run quite faster than before.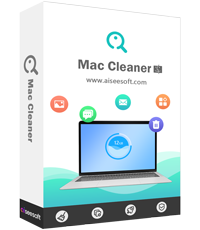 Downloads
Clean up search history, downloads, cookies and other junk files from Safari, Chrome, Firefox, etc.
Manage all extensions installed on Mac.
Shred files and make them irrecoverable.
Uninstall apps and related logs on Mac in one click.
Find and delete duplicate files, as well as similar images.
Remove large, old or unneeded files on Mac.
Monitor the Mac performance, including disk utilization, battery status, memory performance and CPU usage.
Step 1.
Free download, install and launch
Mac Cleaner
. Click "Cleaner" to access the Mac cleaning function.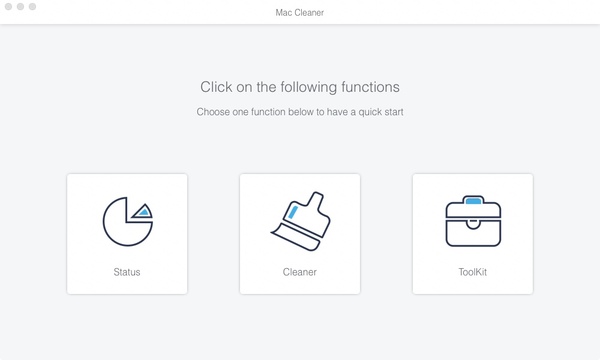 Step 2.
Click "System Junk" in the main interface. Then click "Scan" to start scanning system junk on Mac.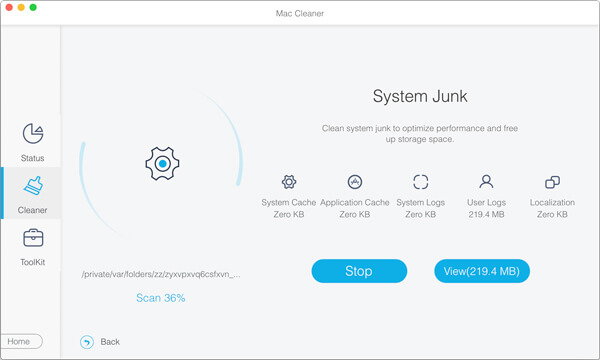 Step 3.
Choose "View" to view the scanned result. Type "Safari" in the "Search" engine at the top right corner.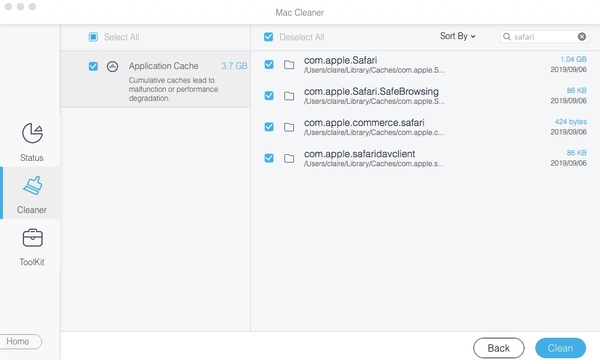 Step 4.
Select the unwanted files. Click "Clean" followed by "Confirm" to speed up Safari on Mac.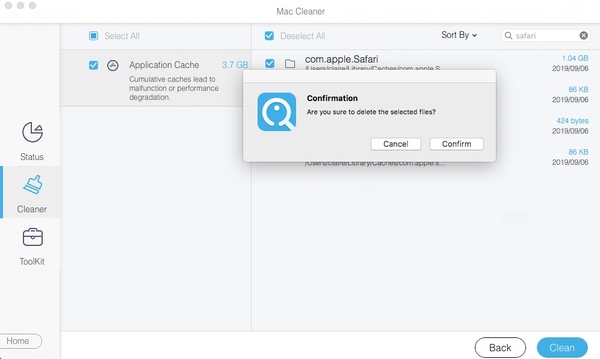 These are all proven ways to fix Safari slow on Mac. If Safari runs really slow on Mac after update and other traditional fixes, you can turn to Aiseesoft Mac Cleaner for help. It is a professional Mac management tool with 100% security. You can delete worthless files on Mac safely and quickly.

Leave your comment and join our discussion