How to Download and Install AMD Graphics Driver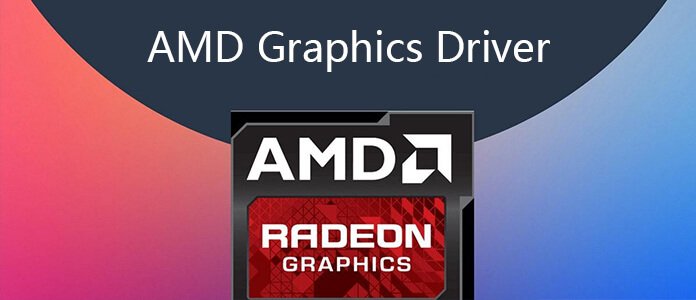 In order to make the best of your AMD APP-enabled GPU to accelerate the converting process, you need to download and install the AMD graphic driver. Please follow the below guide to correctly install the AMD graphics driver.
Step 1 Please visit the official website of AMD: http://www.amd.com
Step 2 You can see the "Find a Driver" menu on the upper right corner. Please move your mouse to open the drop-down menu. Here you can choose a proper option from each list (Component Category, Product Line, Product Model, and Operating System) according to your computer. Then click the "View Results" button to enter the download page.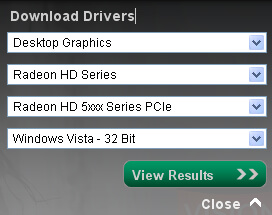 Step 3 Find Catalyst Software Suite in the driver list and click the Download button on the right side.
If your system settings support the AMD APP technology, you can find the Optional Downloads tag. Open it and download the AMD Media Codec Package.
Step 4 Then, you can follow the default instructions to install the AMD graphics driver.
Note: We advise you to restart our application after the installation to make sure the right identification.